Amsterdam is undoubtedly one of Europe's most popular city destinations for its famous mix of complex history, authentic culture and fantastic social hubs. With many of its top attractions compacted into a three-square-mile city center, the Dutch capital is very popular for weekend getaways and short, whirlwind trips.
Although there's more than enough to do throughout the city to last you several weeks, two days in Amsterdam is still plenty of time to experience the best that it has to offer. Instead of putting together a linear itinerary, we've rounded up our best suggestions for things to do during a short trip, along with recommended visit durations to help you put together your perfect city break plan.
Must-Do Museums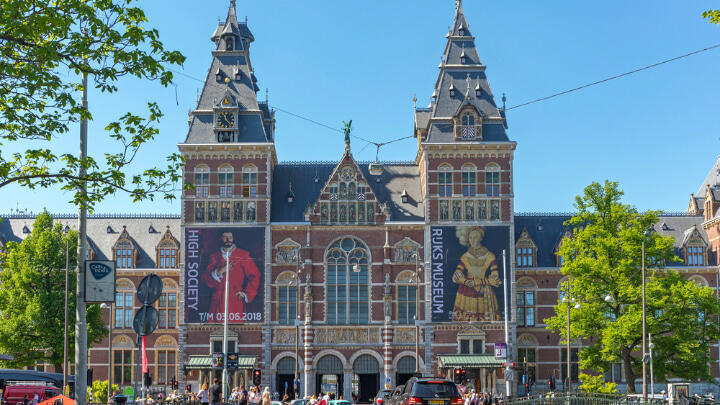 Rijksmuseum
Recommended Visit:  2 - 4 hours
Perhaps the most well-known hub of history and culture in Amsterdam and easily one of the most important museums in the Netherlands, the Rijksmuseum dominates the Museumplein with its striking Gothic- and Renaissance-style architecture.
Officially opened to the public in 1885, the site is now home to a vast collection of historical artifacts chronicling over 800 years of Dutch history, along with an impressive collection of artworks by some of the Netherlands' own master painters. Among its most popular pieces are works by Vermeer and Van Gogh, with Rembrandt's famous The Night Watch taking pride of place.
Van Gogh Museum
Recommended Visit:  1.5 - 3 hours
Among Amsterdam's extensive selection of globally significant art galleries, the Van Gogh Museum remains the king. Understandably a great source of cultural and artistic pride for the Netherlands, the site houses the world's most complete collection of works by history's most famous painter.
Attracting art aficionados and curious visitors alike from the world over, the museum is home to over 200 of the Dutch artist's paintings, alongside more than 500 drawings and 700 letters. The site also hosts a rolling series of temporary exhibitions related to the works of Van Gogh, his contemporaries and his impact on the art world as a whole.
Anne Frank House
Recommended Visit:  1 hour
Perhaps the most visited historical site in Amsterdam is the Anne Frank House. Left virtually untouched structurally for the best part of a century, this unassuming canal house now serves as a museum and potent reminder of the difficulties and religious persecution experienced by jews and other minority groups during the Second World War.
Originally the premises of the Frank family business, the building would later come to house the hiding place in which the family of the famous wartime diarist evaded German capture for almost two years. While the house is now empty of most original furniture, the original annex in which they hid still stands, continuing to breathe the tense atmosphere of the period.
Authentic Activities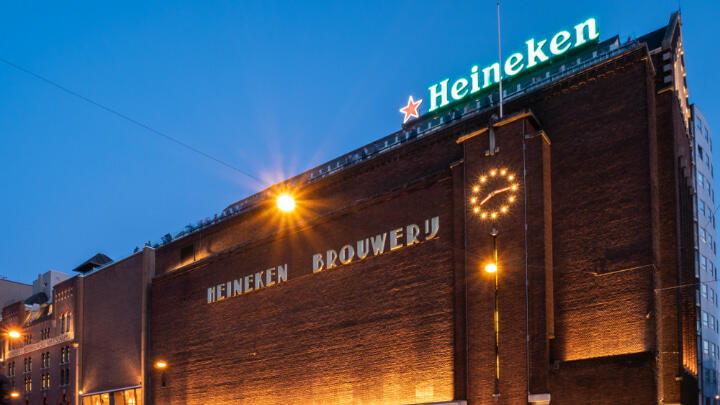 Canal Cruise
Recommended Visit:  Varies per provider
Often the first thing most people associate with Amsterdam is its iconic waterways. Originally serving as means of water management, defense and facilitating trade, the capital's labyrinthine canals accounts for 25% of the city's surface area.
With tourism now accounting for a huge portion of Amsterdam's economy, the canals have evolved to serve largely as a unique means for visitors to explore the city from a new perspective. There's a whole host of canal tour operators providing excursions through the city center, often accompanied by valuable local insights into the cultural and historical significance of many of Amsterdam's top attractions.
Heineken Experience
Recommended Visit:  90 minutes
Historic home to one of the world's most lauded beer brands, Amsterdam's Heineken Experience takes visitors on a unique behind-the-scenes journey through the creation and history of the globally popular pilsner. The tour guides visitors through every aspect of production, from inception to brewing to marketing, before rounding off with a much-anticipated tasting session.
Nightlife
Recommended Visit: –  
Among many other things, Amsterdam is renowned for offering one of the best nightlife scenes in all of Europe. Popular venues can be found throughout the city, but as a general rule of thumb, the old area of Jordaan is typically very popular with young people for its trendy bars. Nes typically attracts more of an intellectual theater crowd, and the clubs on Leidseplein and Rembrandtplein serve as a fantastic end to the night.
Retail Therapy
Recommended Visit: –
If you're looking to grab some European bargains or to pick up a souvenir or two from your trip, Amsterdam has you sorted. The Negen Straatjes ('Nine Streets') is a collection of narrow, historical streets at the heart of the canal district, replete with charming cafés and restaurants alongside a wide selection of both unique, independent stores and chain boutiques.
For the best retail experience that Amsterdam has to offer, you'll want to take yourself to Kalverstraat and Leidsestraat, as well as the Kalverpassage shopping mall that bridges the two. The Magna Plaza is your best bet for more of an independent mall experience, while De Bijenkorf is your best source for all things designer and luxury.
Getting Around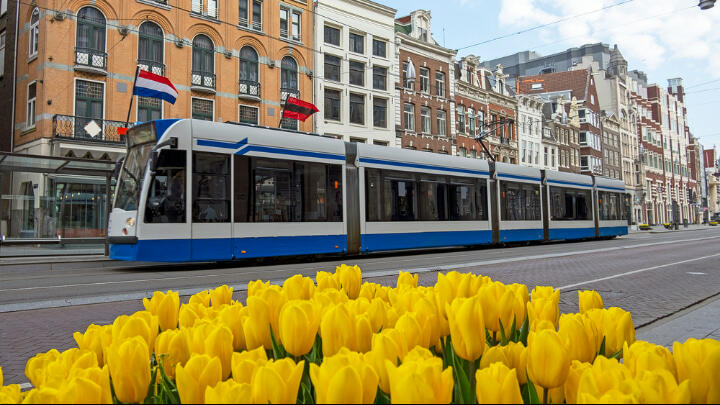 Public Transport
While most of the city center is easily accessible on foot, with most top attractions rarely more than a short walk from one another, Amsterdam's extensive public transport system can be a huge boon for getting your two-day itinerary rolling smoothly.
Between the capital's three primary bus operators, 14 tram lines and 39 citywide metro stops, you should have no trouble at all hopping from the likes of the Rijksmuseum straight to Westerpark at your leisure. If you're trying to cover a lot of Amsterdam in a limited amount of time, public transport can often cut your journey time by at least half when compared to simply walking.
All of the services within the Amsterdam public transport system are integrated with each other, meaning any multiple-use pass you purchase will be valid on any mode of transport. You can buy single- or multi-use tickets at most transport hubs, alongside passes valid from anywhere between 24 and 96 hours should you plan to use public transport fairly regularly.
Cycling
If you're looking for the full Amsterdam experience, then there's nothing more truly Dutch than exploring the city on your own set of wheels. With over 470 miles of cycle lanes making up the Amsterdam Bicycle Network, cycling is easily one of the most convenient means of getting around. Most rental shops dotted throughout the city offer rates of around €10/day.
On the Water
While we've already covered the value of Amsterdam's canals for providing a new perspective on the city, they also serve as a great way to get around the city center. A ticket for a hop-on, hop-off boat tour can last you the whole day or even your whole trip and offers much the same experience as other tours, while also operating regular stops to help you get from A to B. That being said, given the limited range of the canals, it should be noted that this is not a viable means of traversing the whole city.