Those harboring some winter wanderlust may find Amsterdam in February to be the ideal trip to scratch that itch. Offering all of the city's best gems without the summertime or festive season crowds, February serves as a fantastic time to experience the Dutch capital at its most genuine. Just be prepared to dress for the weather!
Visiting Amsterdam in February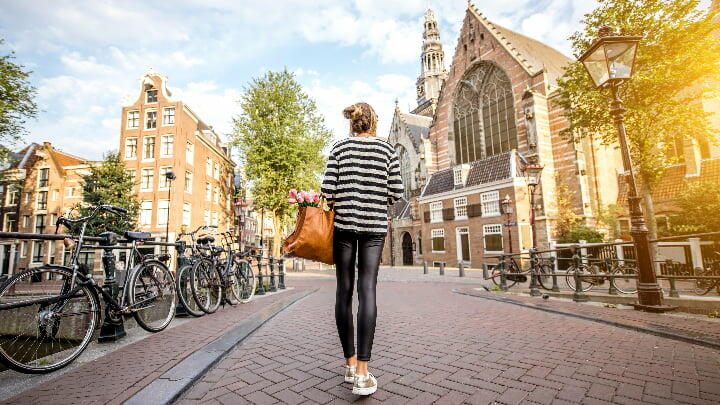 Average Temperature: 31 – 45°F • Average Rainfall: 11 days/mth • Average Sunshine: 2 hours/day
If you're looking to visit Amsterdam in its true low season, this is the time for it. Amsterdam in February sees some of its lowest tourism rates of the year, owing to the natural absence of peak-season travelers and the European winter chill. That can be a huge boon for those looking to get their fill of Dutch delights.
Amsterdam's core attractions are evergreen – think picturesque canals, cultural hubs and nightlife – which means the city is never truly without its crowds. However, the off-season lull means you'll get to experience many of its top sights at one of their quietest times. Add to that low-season accommodation prices and airfare, and you've got a pretty solid, budget-friendly trip on your hands.
Seeing out the winter season, February makes sure to keep things cool right up to the end. With averages ranging between sub-zero and pretty cold, you'll want to wrap up just as much as for the rest of the winter period. Be sure to pack an umbrella and some waterproofs too, as you're almost guaranteed at least a couple days of rain per week.
Things to Do in February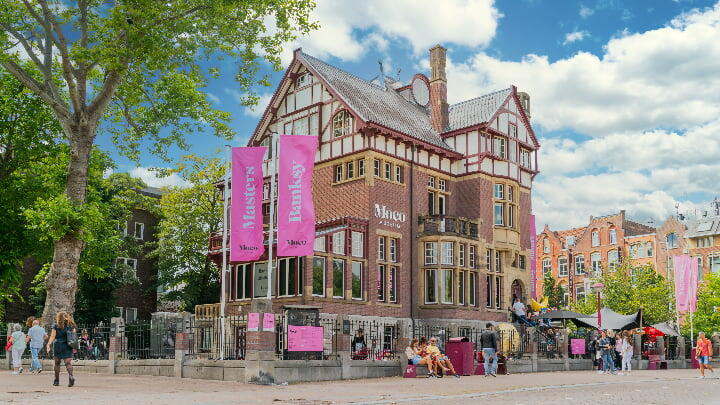 Amsterdam's cooler and wetter weather in February may put somewhat of a dampener on many plans of spending your trip exploring the iconic canals and squares of the city, but that also makes it a perfect time to explore the inner world of the Dutch capital.
Known particularly for its cultural hubs, Amsterdam has a wealth of art galleries to offer. Taking pride of place is the famous Rijksmuseum, where you can explore the Netherlands' largest collection of art and historical artifacts, including many pieces by Rembrandt and Vermeer.
No exploration of Amsterdam's artistic fortune would be complete without visiting the Van Gogh Museum, housing the largest public collection of the renowned Dutch artist's works. Fans of contemporary art should also spend some time at the MOCO Museum, where you'll find the works of such visionaries as Damien Hirst, Jeff Koons and many other modern artists.
On the other side of the culture coin sits Amsterdam's impressive collection of historical hubs. Among some of the most popular destinations are the Amsterdam Museum and the Maritime Museum, offering insights into the respective histories of the city and of Dutch nautical endeavors.
Anybody with a keen interest in local and continental history will also be well aware of the famous Anne Frank House. Once the home where the famous Jewish wartime diarist managed to evade capture, the site now serves as both a museum to her life and writings and a monument to the endurance of discriminated groups throughout the darkest time in recent European history.
Events in February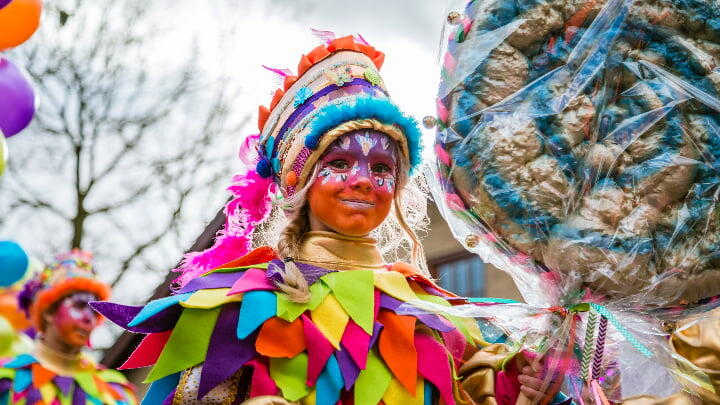 Carnival
The one exception to the Netherlands' tranquility in February is Carnival. Originally a pagan celebration held in the lead-up to Lent, the modern-day festival began in Italy and spread to the likes of Spain, Portugal, France and, of course, the Netherlands. While primarily only recognized in the majority-Catholic provinces of North Brabant and Limburg, smaller events can be found dotted around the country.
For all its religious symbolism, Carnival is anything but a modest celebration. Over the course of several days in mid- to late-February, a number of major Dutch cities engage in all-out city-wide street parties. The event is usually kicked off with some form of ceremony, often involving the burning of an effigy and a speech by the so-called Prince of Carnival and other local authorities.
The largest celebration is held in Maastricht, which sees thousands of visitors flock from around the country and even the continent for up to a week of day drinking and partying. Other major events take place in Den Bosch, Breda, Tilburg, Eindhoven, Venlo and Enschede, though the exact dates of celebrations may differ between locations.
Although Amsterdam itself doesn't typically engage in Carnival celebrations, you're still likely to find some localized parties and events throughout the city. But for the true Carnival experience, make your way to a participating city in your choice of fancy dress and prepare for the street party of the year. All of the above cities are reachable within a few hours by train – though be aware that public transport will be jam-packed on festival days.
Chocoa Chocolade Festival
This indulgence-focused event is a must for visitors with a particularly sweet tooth. Held over two day in the heart of Amsterdam, the Chocoa Festival brings together renowned chocolate makers, industry experts and chocoholics to celebrate their shared passion for our favorite sweet treat.
With over 85 unique stalls piled high with free samples, the festival encourages visitors to try out new chocolate flavors. Various types of wine, coffee and craft beer are often also on offer to help you discover the perfect indulgent pairing.
Expert-led lectures and presentations are also mixed into the program to provide insights into the history of chocolate, how it's made and the state of the industry in the modern day. Those with a keen interest can also engage in debates surrounding the ethics and practises of the industry, while also learning about developments in sustainable practises throughout various aspects of production.