Visiting Amsterdam and wondering about the bar scene? Wonder no longer, because we've put together a list of the best bars in town just for you. Read on, and discover your new favorite!
Including:
Door 74
Flying Dutchman
Oedipus Taproom
Gollum
TonTon Club
and more!
Let's kick things off with cocktail bars. Here are our picks for the city's best!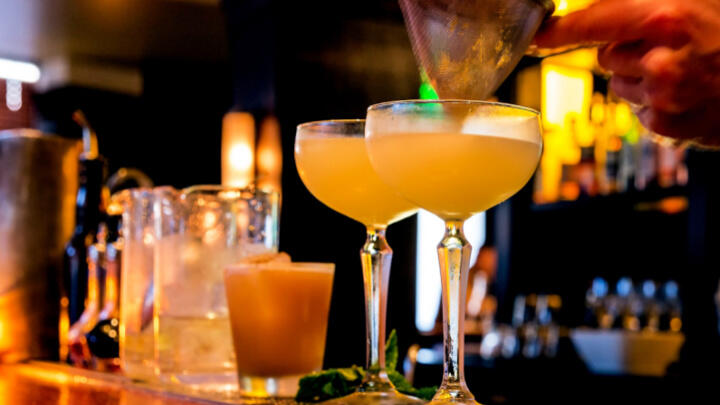 Step inside the doors of this swanky speakeasy south of the city center, and you'll time-travel back to the Art Deco stylings of the roaring 20s. Sit down, and explore their amazing menu of cocktail classics and original mixes. 
Unfortunately, you'll have to take our word for it, as their website is bereft of a menu or any indication of what they offer. However, you can browse their socials and see what people have tagged. Plus, you can book a table through them with no problem. And, given the popularity of the joint, you might want to book ahead. 
Ideal for a couple of drinks or an entire evening, it's easily one of the best cocktail bars in Amsterdam!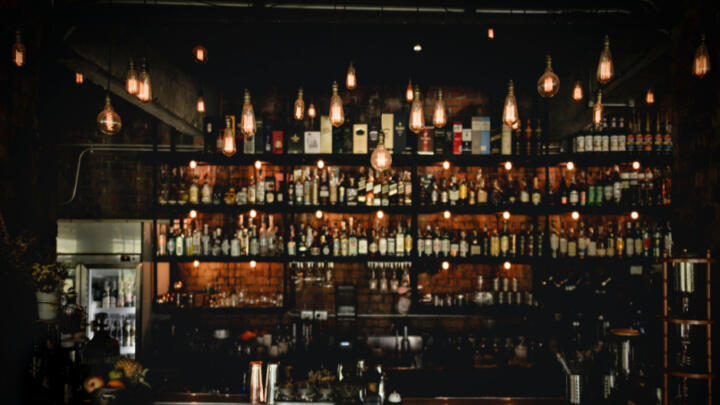 This swanky yet snug cocktail bar has more modern sensibilities in mind. Up the stairs at Singel 460, you'll find a small lounge facing a humungous bar. If you feel like counting, you'll clock over 800 unique bottles of booze. That's...a lot of drinking.
When you're seated, you'll be able to pick from one of their awesome creations and sip on paradise. Or, if you're feeling adventurous, give the staff some information on the kinds of drinks you like, and they'll cook you up something holistic!
Looking for something fruity? Give them a few flavors, and they'll whip you up a fruity treat. Prefer sweeter, desert-adjacent tipples? Let them know and see what they come up with.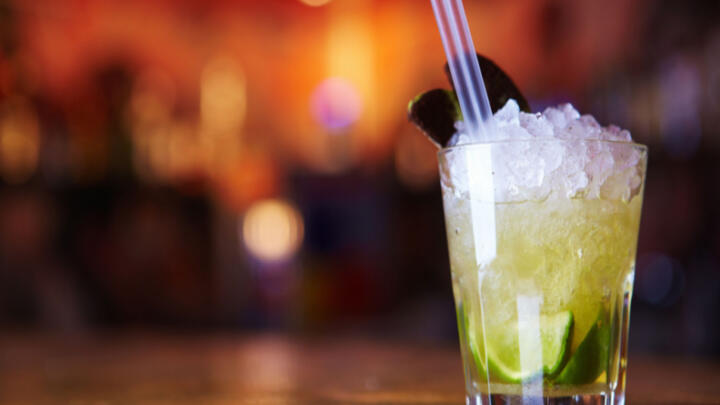 This might be one of the pricier on the list, but hot damn, is it worth a visit if you're hankering for some sweet cocktails. The innards are almost palatial, in a kind of fantasy movie way. 
The bartenders will be happy to surprise you with holistic cocktails that were made for you. Grab a velvet chair, or luck out and lounge on the chez long. You'll feel truly pampered; no two ways about it.
Words can't really do this place justice. As one of the best cocktail bars in Amsterdam, you'll just have to experience it for yourself. 
Now, let's explore the pub scene for you beer drinkers out there. Here are our picks for the best beer bars in Amsterdam.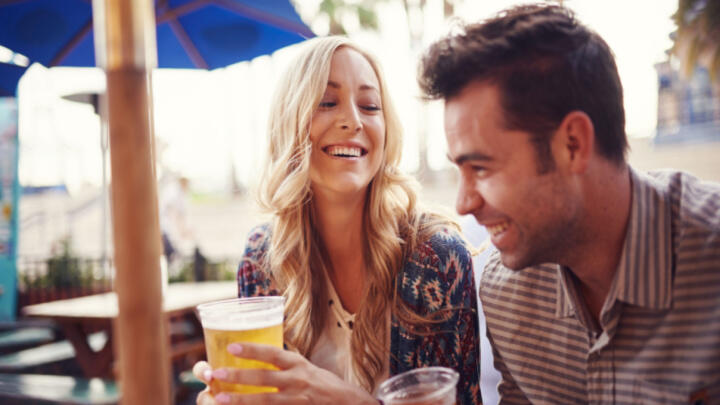 Across the river to Amsterdam Noord, you'll find this bright, charming taproom/beer garden. Oedipus is one of the most prominent craft beer brands in Amsterdam, and you'll find their masterworks on many store shelves. But why not go to the source, and have a damn good time doing it? 
They have a rotating selection of their beers on tap, from tropical sours to Dutch favorites like witbier and blonde beers. If the day is sunny, and you fancy a free ferry ride from Centraal Station (something everyone should try at least once), then head to this summer delight and soak up the vibes. 
And if you're hungry after throwing back a few, they've got a burger pop-up on-site to satisfy your beer cravings.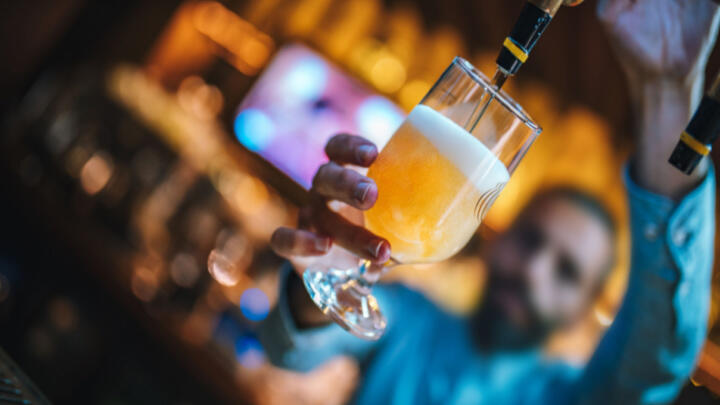 With multiple locations around the city, Gollum is one of Amsterdam's best. While their menus can change depending on where you go, you're likely to find a menu with tens of beers spread over multiple pages. Whichever beer suits your fancy, you're sure to find it within their revered tomes. 
Some locations, like the one in Entrepotdok, have board games should you fancy something to do. Oh, and their resident cat will be more than happy to sit sleeping next to you if you choose the right seat!
Upstairs, they even play sports games, should you be in town during the Dutch soccer season, or during the summer months when international tournaments take place. Just don't expect the Superbowl; you're in The Netherlands, after all.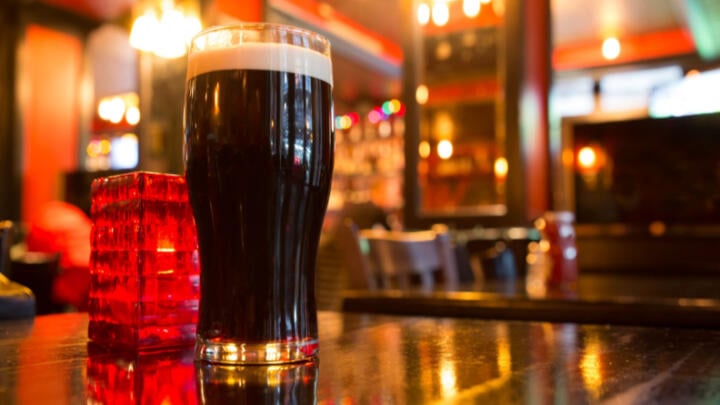 There are better pubs in the city, but sometimes, you just want a little slice of home. That's what you get at O'Reilly's, with all the familiar fittings of an Irish pub. Guinness on tap, western pub food on the menu, and jolly jigs on the jukebox. 
Plus, it's one of the city's most prominent sports bars, with plenty of soccer and other matches being blared from the big screen across the venue. 
And now, we'll end the list on quirky bars, if you're looking for something a little different.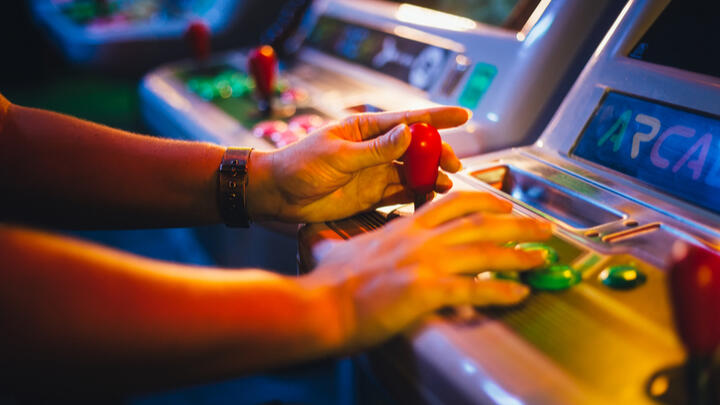 What do you get when you combine the lights and sounds of an 80s arcade with the smooth stylings of a modern bar, all wrapped up with an Asian menu? Well, you get the TonTon Club. Head to the magnificent Westerpark and see what all the fuss is about. 
With a handful of arcade cabinets, including Time Crisis and Mario Kart, as well as air hockey and foosball tables, you'll have a blast as you knock back drinks. Their menu of Asian finger food is also delicious, and includes burgers and larger plates should your stomach require. 
And with a generous amount of outside tables, it's the perfect summer haunt!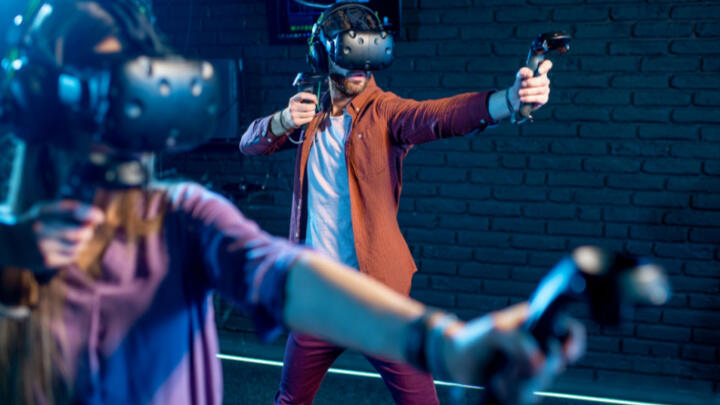 Bar and VR game site by day, club by night. Westerunie has it all. Once again located in Westerpark, you'll need to book ahead if you want to use the VR facilities. But my god, you'll want to. Taking place in the large hall where the club kicks off, you and 5 friends can suit up, literally, with a full-body tracking suit. Then, slip on the headset, and run around untethered as you explore haunted houses, facilities, and other monster-infested locations and shoot 'em up. Thanks to the suits, you'll see your pals running around in real-time and hear them scream as they're beset by shambling monstrosities. 
Then, when your session's over, check the scoreboard and gloat over a few drinks from the delightful bar. And, should you want the night to continue, you may well be there when the lights go out and the music kicks off. Easily one of the best bars in Amsterdam. 
And that was our list of the best bars in Amsterdam!