If you're lucky enough to find yourself in Amsterdam on a particularly clear day, you'll want to make the very most of the situation. As a city known for its gorgeous waterside architecture and iconic canals, no trip would be complete without giving yourself the chance to really explore its unique streets and squares.
What's more, there's a plethora of outdoor activities in Amsterdam to help you make the most of a pleasant day. Whether you're keen to explore some quaint Dutch markets or take a tour upon the city's famous canals, there's plenty to do for all types of visitors.
Cycle Across the City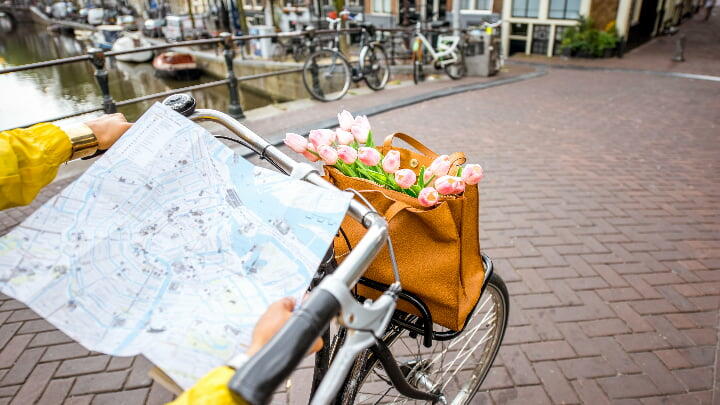 Home to more bicycles than people, Amsterdam is a city literally built for cycling. With over 470 miles of cycle lanes making up the Amsterdam Bicycle Network, cycling can often be the easiest means of getting around. What's more, it doesn't get much more authentically Dutch than exploring the capital on your own pair of wheels.
If you'd like to make your visit a more active one, then you can pick up a bike at one of the many rental shops spread throughout the city. You can expect to pay somewhere in the region of €10/day at most shops, while some may also offer weekly or hourly packages. Once you're up and running, why not choose one of the city's many stunning routes to follow for the day?
Cruise Along the Canals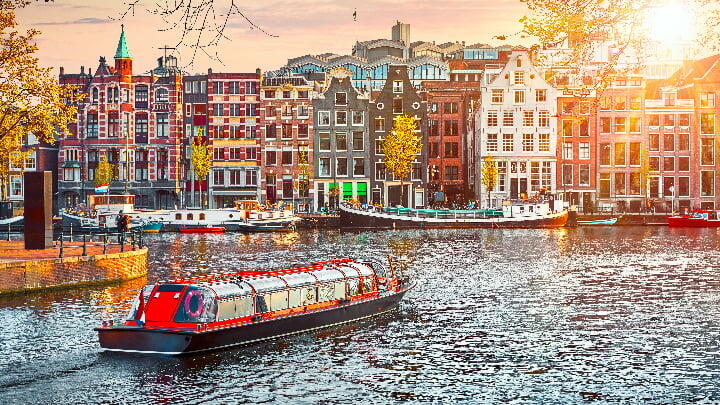 Second only to the prevalence of bikes, Amsterdam's canals are one of the most central symbols of the Dutch capital. Having been built originally for water management, defense and trade purposes, this labyrinth of canals makes up 25% of the city's total surface area.
While they're certainly pretty to look at and make for a fantastic (if somewhat overdone) photo op, Amsterdam's waterways are best experienced on the water itself. Naturally, the city is home to a huge boating industry, with countless companies offering all manner of excursions through the canals.
If you're looking for a unique way to explore the city, then a hop-on, hop-off boat could be the ideal transportation for you. But where the city's boating industry arguably shines brightest is in its canal tours, offering visitors an overview of many of Amsterdam's top attractions, complete with audio commentary to provide unique insights into their cultural and historical significance.
Discover the ARTIS Royal Zoo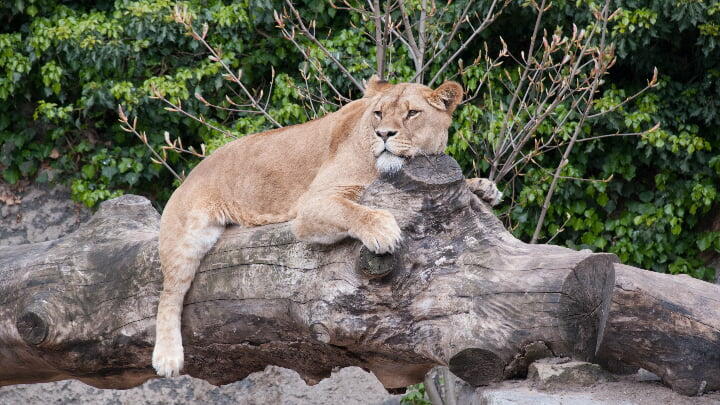 One of the oldest zoos in Europe, the Natura Artis Magistra was established in the mid-1800s and has since continued to offer an enchanting escape from the busy streets of Amsterdam for families and nature lovers alike. Commonly known simply as ARTIS, the location comprises both a botanical garden and zoological garden.
Home to over 200 unique species of trees – many on the brink of extinction – alongside over 900 animals from all manner of habitats around the world, the zoo serves to educate visitors as to the vital role that every living creature plays in nature. The site is also home to an aquarium, a planetarium and an impressive art and sculpture collection.
Spare a Moment in Nature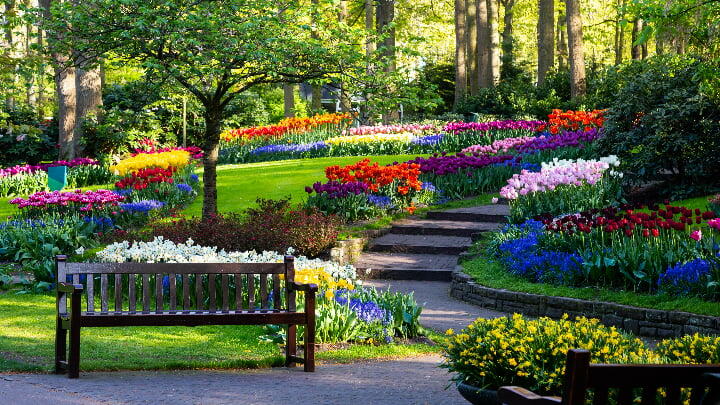 For a brief escape from the bustling streets of the Dutch capital, Amsterdam is home to a wide selection of beautifully serene green spaces. Most popular among these is the Vondelpark, whose 120-acre footprint houses ancient trees, scenic lakes, charming gardens and a variety of delightful bars and cafés.
Westerpark is another popular choice as, connecting to the Westergasfabriek complex, it serves as a home to some of the city's most hip bars and restaurants, along with an arthouse cinema. Visitors can hire a boat to cruise along the Haarlemmerweg canal into the city, or attend some of the great food and music festivals hosted in the park throughout the year.
If you happen to visit Amsterdam during the spring, then you should definitely consider a trip to the nearby town of Lisse. Only an hour's train ride from Amsterdam, Lisse is home to Keukenhof Park, sometimes known as the Garden of Europe, where you'll find the Netherlands' best display of tulips and other flowers punctuated by the ever so iconic Dutch windmills.
Grab Yourself a Bargain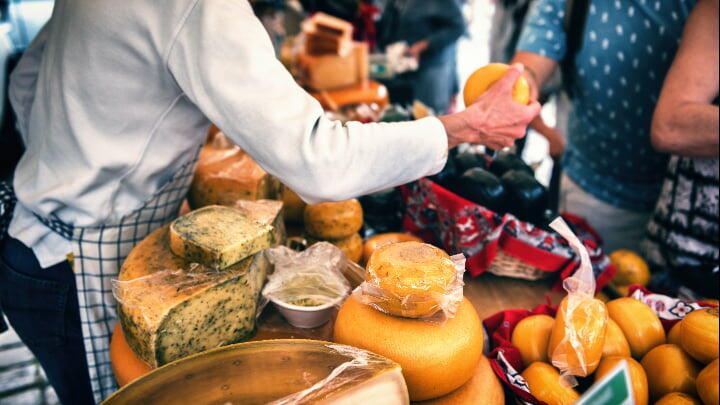 Those with a penchant for finding a bargain can rejoice at the fact that Amsterdam is home to over 20 regularly occurring markets. Whether you're looking for fresh produce, antiques or simple bric-a-brac, chances are one of these markets should scratch that shopping itch.
For all things food, the Albert Cuyp Market takes place every weekday, as does the Marqt Farmer's Market (excluding Fridays), while the Nieuwmarkt and Noordermarkt Farmers' Markets take over on Saturdays with their selection of organic goods. Also popular is the Flower Market, which runs Monday to Saturday and offers a wide selection of rare flowers, seeds, bulbs and gardening equipment.
Held each Wednesday and Saturday, the Postzegelmarkt is one for the history buffs, stocking all manner of old coins, medals, stamps and postcards. The Waterlooplein Flea Market is the best stop for antiques and second-hand clothes, open Monday to Saturday and very much open to bartering. For a unique gift, be sure to visit the Boekenmarkt op het Spui, stocking various books, maps, cards and engravings.
Explore Another City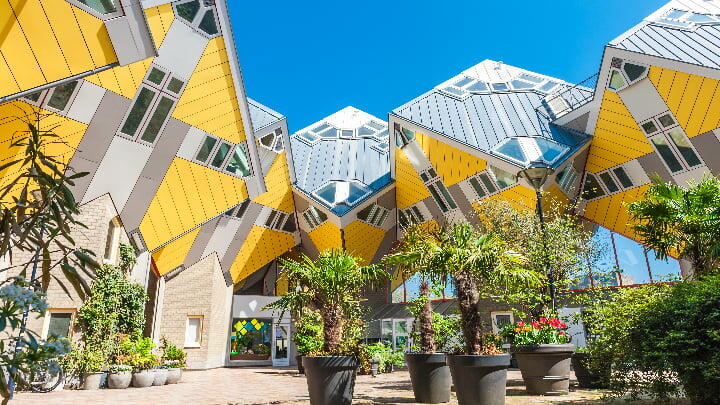 If you find yourself with a spare day or two and want to see a little more than just Amsterdam, then there are plenty of nearby cities to explore. With most destinations throughout the Netherlands easily reachable within a couple hours by train, it's perfectly doable to slot some excursions into your itinerary.
The fourth-largest city in the Netherlands, Utrecht is often considered Europe's most beautiful canal city – even overtaking Amsterdam! Known for mixing big city amenities with a provincial atmosphere, the city is home to both medieval architecture and one of the Netherlands' largest shopping malls, Hoog Catherijne. Utrecht also serves as the embodiment of European café culture, with a vast selection of quirky bars and terraces.
Rotterdam is the Netherlands' chief port town and second-largest city, serving as the country's main departure and arrival destination for international cruises and cargo ships. Having been heavily bombed during the Second World War, the city is now famous for its wealth of modern architecture, from its cube-shaped houses to its spaceship-like market hall. Particularly popular with younger groups is the city's thriving nightlife scene, complete with many quirky nightclubs and bars.
Home to both the Netherlands' monarchy, the parliament and many major Dutch companies such as Royal Dutch Shell, The Hague is truly the seat of Dutch business and politics. The city is home to a wealth of royal architecture and palaces, alongside art galleries showcasing the works of Vermeer, Rembdrandt and Andy Warhol.