They say that 1 is the loneliest number. But what do they know? Sometimes, having the freedom to do and see whatever you want whenever you want is just what you need. So, if you're visiting Amsterdam alone, or you have a day to yourself, what are the best things to do? Well, we're going to tell you. Right now. So sit back, scroll down, and retain all this sweet information, because these are our picks for the best things to do alone in Amsterdam! 
Including:
Museums
Boat tours
Bike rental
Stadium tours
Brewery visits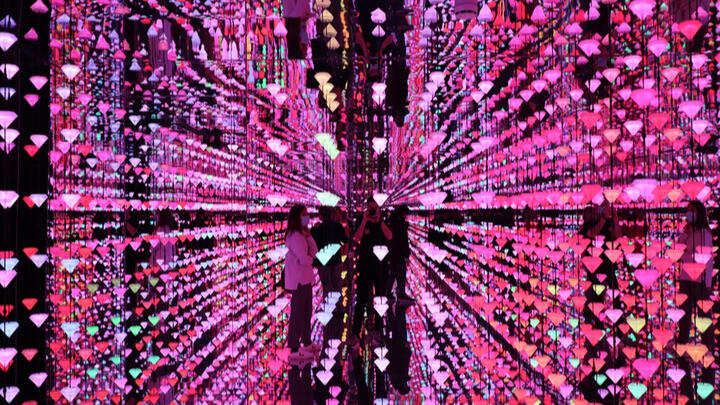 Image courtesy of Gerard Arrey/Shutterstock
Artifact watching
Why not go check out a museum while you're on your lonesome? You get to stay as long as you want, and no one need drag you around any museum that doesn't interest you! 
The Moco Museum is for the modern art enjoyer, with an unofficial 'residency' courtesy of street art legend Banksy. Inside, you'll find works from many artists besides the elusive stenciler, each with their own views on modern life, governance, and greed. Truly some eye-opening works lie within, and plenty of photo ops, should you dare ruin the moment with your need for social media attention. 
Or, on the more classic side of art is the Rijksmuseum. Featuring works from luminaries of the Dutch Golden Age of painting, discover well-known pieces from Rembrandt, Vermeer, and many more. The museum houses over 8,000 works of art, so good luck seeing them all in one day! 
Or, if science is more your jam, big and little kids will love the NEMO Science Museum. With hundreds of interactive exhibits across multiple floors, exploring everything from electricity to chemical reactions, there's something for everyone inside. Then, when you're done, head to the roof for more exhibits embedded in a luscious garden.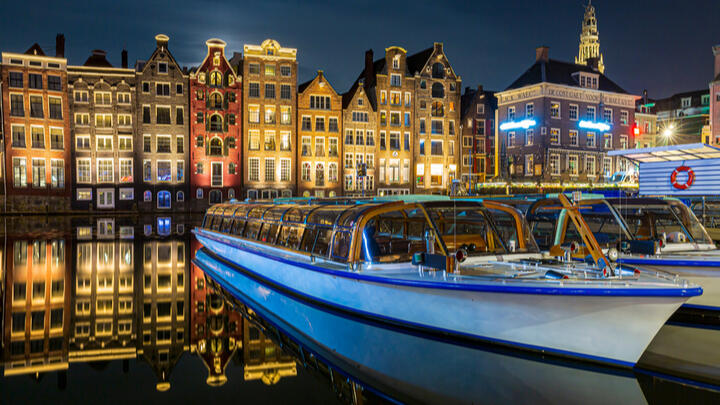 Bayside High
Or, leave your seasick friends and family at home and go explore Amsterdam on the open ocean. Well, not the ocean per se, but certainly on the city's many canals and rivers!
If you want to see Amsterdam's highlights all rolled into one waterborne trip, then why not hop on a boat tour of the city? There are multiple stops along the way, giving you the opportunity to stretch your legs, explore, and snap some sweet pics. You'll head past the Rijksmuseum, Vondelpark, Centraal Station, and the Anne Frank House. 
Or, if you want to see what else the country has to offer, and take a roundtrip tour of The Hague, Rotterdam, and Delft! You'll tour Rotterdam's illustrious harbor by boat, see the historic Delft town center, and then onto The Hague, the governing center of the whole country. Just make sure you set aside a day for this one, because you'll be exploring for hours on end!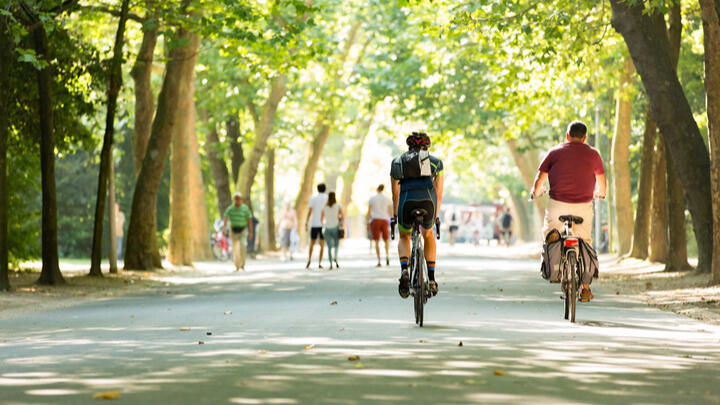 Two wheels, one rider
Another fantastic way to explore Amsterdam on your own is by bike. It's no secret that Amsterdam is the most cycle-friendly city on Earth, so why not rent one for yourself and see what all the fuss is about? 
There's pretty much no place you can't go on a bike; even many of the country's freeways have cycle lanes! It's the easiest way to make your way through Amsterdam's many winding, cobbled streets as you explore the city from top to bottom. Then, swap urban for flora at one of Amsterdam's brilliant parks, which are all cycle-friendly too!
A fair warning: the cyclists that call Amsterdam's lanes home take no prisoners. If you're a bit rusty, or are getting used to the hired bike's gears, do yourself a favor and go practice in a park. There's no room for slowpokes in the fast lane, baby, and you're likely to be stared at or tutted if you fumble your way on the lanes.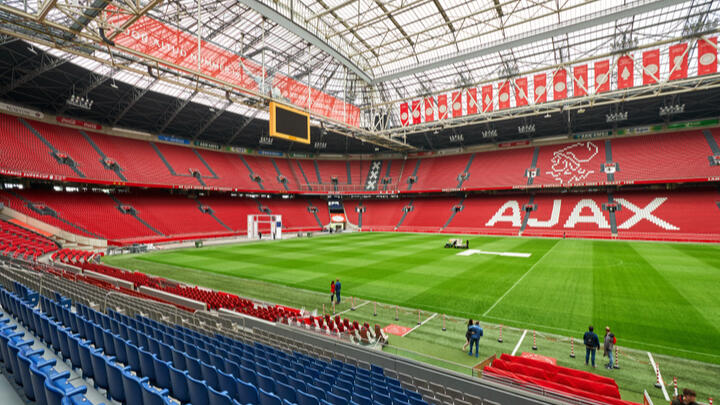 Image courtesy of Vladimir Zhoga/Shutterstock
Stepover into history
For the soccer fans out there, you might not wish to drag your partner out to a stadium tour. Not everyone digs the beautiful game, and there probably aren't many things more boring than a non-fan to walk around a stadium staring that silverware that means nothing to them.
So, leave your soccer-hating partner in the dirt, and do yourself a favor. Go take a tour of the Johan Cruijff Stadium, home of European juggernauts Ajax. Comfortably the Netherlands' best team for decades, this 75-minute tour will take you around the team's facilities, including the changing room, down the tunnel, and even pitchside.
Then, explore the extensive trophy cabinet, with many domestic and European trophies won by soccer legends like Johan Cruijff, the stadium's namesake. Simply the best, and one of the most perfect things to do alone in Amsterdam if you're the only soccer fan!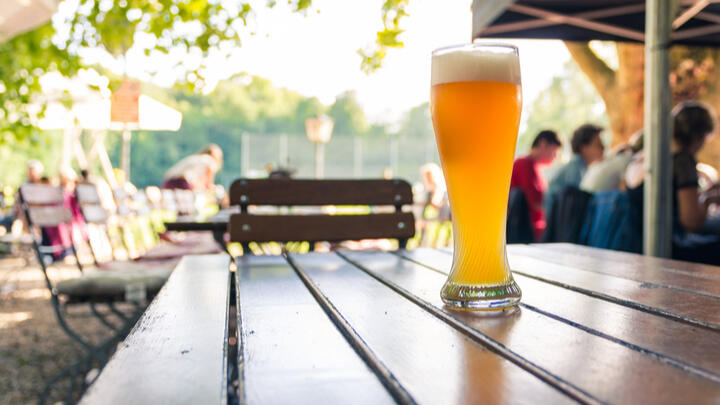 Go grab a beer
Of course, one of life's many pleasures is sitting out in the sun, sipping a beer, and letting the warm calmness wash over you. Just us? Surely not. Thankfully, if that sounds like paradise to you, Amsterdam's got some treats you shouldn't miss. 
For craft beer connoisseurs, hop on a free ferry from Centraal Station over to Amsterdam Noord. There, a short walk from the harbor, you'll find the Oedipus Taproom, a delightful brewery cum bar, with plenty of outside seating, friendly staff, and a comprehensive number of different beers on tap. You can even order a burger from the resident eatery 'The Beef Chief'. Don't worry; they do veggie and vegan burgers too, if murder isn't your acquired taste. And, as the staff and patrons are both incredibly welcoming, with conversations struck up left, right, and center, it's one of the best things to do alone in Amsterdam!
Or, if you want a more touristy experience, why not take a tour of the Netherlands' favorite amber export, Heineken? At the Heineken Experience, you'll tour the very first Heineken brewery, which opened nearly 200 years ago. You'll learn about the brand's heritage, how it's brewed, and what innovations they're planning to bring to the beer game. And don't worry, when all is said and done, you'll get a chance to try a couple of glasses yourself, on the house. 
And those were our picks for the best things to do alone in Amsterdam!