Don't let the post-summer blues get you down, visit Amsterdam in the Autumn for a enriching time.
As the temperatures start to slowly drop, and the leaves start to fall, Autumn may herald in colder months but in Amsterdam it also means exciting events.
We've compiled a list of things for you to see and do in the Dutch capital before winter arrives.
Go dancing in the Mystic Garden Festival
If you want to go dancing with a mystical twist then the Mystic Garden Festival is the place to be. Usually being housed in the city's docks in Havenpark in October, the festival is a funky mix of dance music and spirituality and magic to create an experience like no other.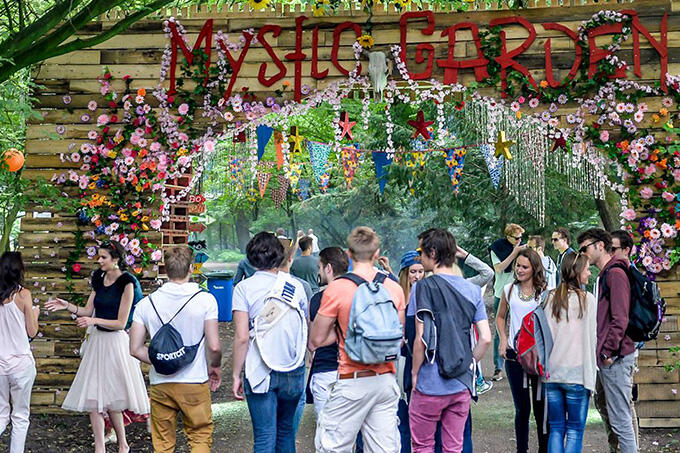 Boasting "an enchanted world brimming with magical creatures and music" the Mystic Garden Festival is not your everyday festival and what better place to have it than a city like no other.
Being situated in the city's Havenpark docks, the fairyland experience is a haven of its own from the industrial world outside. Filled to the brim with fantastically costumed performers and banging beats, Mystic Garden Festival is a must for party-goers.
See behind the close doors of Amsterdam's monuments
Have you ever wanted to open that one door marked private at a famous monument? Well Amsterdam's Open Monuments Day in September allows you to do just that.
Many of the buildings that have been chosen to open their secret doors boast fine collections of arts and artefacts but the real treasure here is going behind closed doors and learning of these fine buildings. Their history is told to more than 40,000 visitors during the short two-day event with more than 300 volunteers giving tours by foot, bike and boat.
If you're with some younger people, there are also activities that will keep them from losing interest too. Taking place on 14 and 15 September 2019, the event doesn't last very long so be sure to make the most of it.
Laugh and cry at the Amsterdam Fringe Festival
Amsterdam is a city filled to the brim with culture and the Amsterdam Fringe Festival is testament to that. Working with over 30 venues in the 11 day period, the Fringe Festival transforms the water-laden city into a stage for some of the most interesting, hilarious and thought-provoking shows around.
Everything from comedies, musical theatre to live art and performative dance, the Amsterdam Fringe Festival will have some for culture-lovers of all desires. But aren't all the shows in Dutch? That's not the case for at least half of the shows which are performed in English along with others where language is not important.
The streets of Amsterdam are turned into a carnival of entertainment as productions from all around the world venture to the capital to show off their latest shows. The festival takes place from 5 to the 15 September 2019.
Watch the annual canal swim
Famed for its boats and floating houses, the canals and waterways of Amsterdam park themselves to make way for up to 2,500 swimmers who decided to swim a 2,000 metre course (1.2 miles).
The swim, which is for charity, sees swimmers raise money for ALS or motor neurone disease before diving head first into the city's iconic waters. The fun isn't exclusively for adults though with 500 children also donning their speedos to achieve their best times.
Even if you don't fancy taking a dip, cheering on the brave men and women who are swimming is a must. With street food and entertainment dotted around the route, you don't have to spend all your time shouting out support to the crazy swimmers.
The Amsterdam City Swim usually takes place in September.
Go Japanese in Holland
One of the most entertaining events to hit Amsterdam in October is Camera Japan. A celebration of Japanese culture, Camera Japan brings many different facets of Japan to the European city.
Everything from Japanese animation films (Anime) with English subtitles to amazing food stalls. You will also have the chance to see live performances from special guest as well as lectures too.
Every aspect of Japanese culture is brought front and centre for you to enjoy in the Dutch capital. The festival takes place from the 3 to the 6 of October 2019. Don't miss out.