Guide to the top Dutch foods you must try in Amsterdam
Experience Amsterdam's true culture and cuisine and sample both the weird and the wonderful Dutch food during your stay
Dutch food is not one of the most renowned cuisines, historically. But the country actually has some of the nicest – and naughtiest – dishes to sample be it from a street stall, restaurant table, or even vending machine. Whether it's a fusion of Indonesian culture that inspires you, soft meat balls, or sugar sweet dumplings, there really is something for everyone, and every fancy, to be found in the streets of Amsterdam.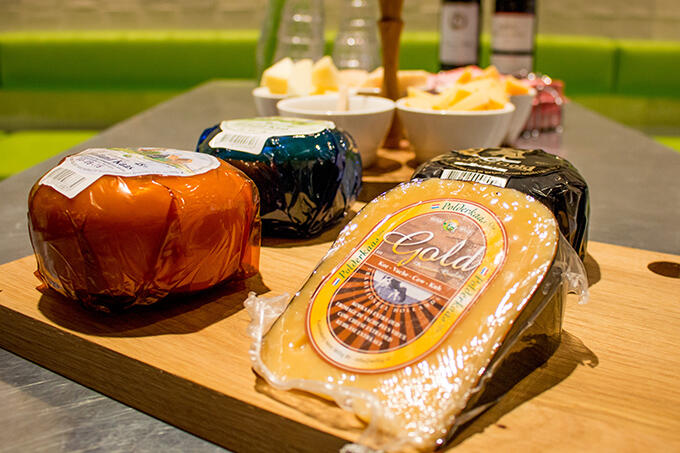 Cheese
Dutch cheese has to take top spot on the list. Ranking some of the best in the world, who doesn't love their Edams or their Goudas. They herald from Holland, did you know, so where better to sample the globally-appreciated Dutch cheese than right here in Amsterdam. In Dutch, cheese is 'kaas' and there are kaas shops to be found all around the city. If you're a real cheese fanatic, Amsterdam Pass holders can enjoy exclusive discounts on Cheese Tastings by Henri Willig, there's also a Cheese Museum waiting to be visited to learn all about the different varieties the nation produces. Don't forget your free samples, either.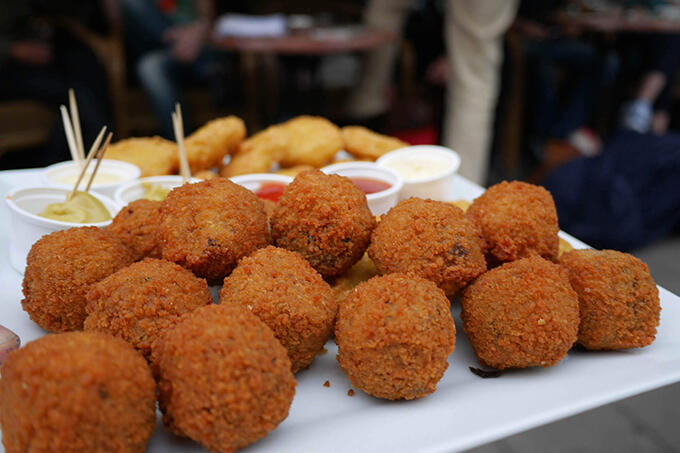 Bitterballen
Anyone who has been to Holland will say one of their favourite experiences of typical Netherlands food was the bitterballen. Soft warm melt-in-your-mouth meat balls, these deep fried crispy bar snacks are popular with the locals as much as the tourists who can't get enough during their short stay. An inexpensive snack, these are great to pick up at any pub to tide you over until your next meal.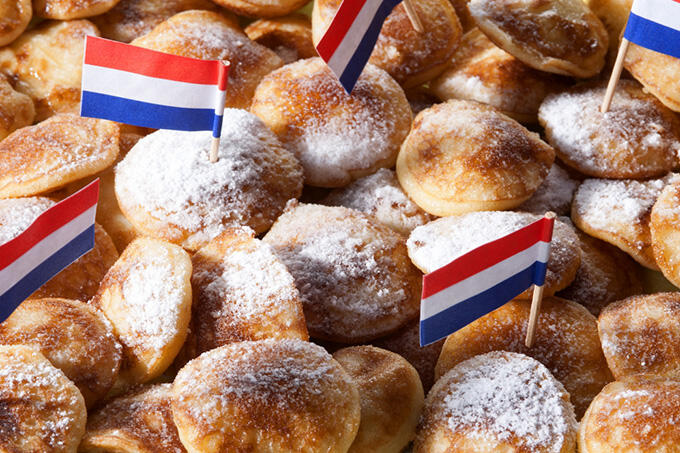 Poffertjes
Poffertjes (pronounced poff-ert-juss) are mini pancakes Amsterdam style. These thick warm coin-sized pancakes are dusted with icing sugar and garnished with a big blob of butter, or drizzled liberally with stroop, syrup, for those with a real sweet tooth. These balls of batter can be found at street stalls or among the many pancake houses in Amsterdam.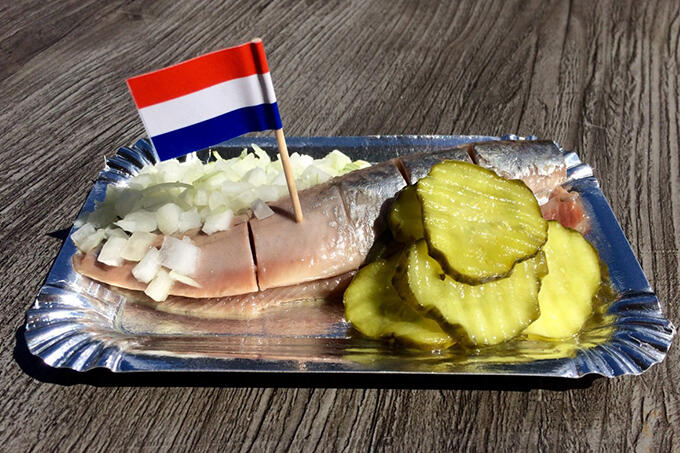 Herring
Raw herring has to be synonymous with Dutch food, surely? During your visit to Amsterdam, you'll find outdoor heringhandel (herring stalls) around every corner to sample this national delicacy – should you dare. If you're visiting in the summer months, the fish is said to taste a little sweeter between May and July, if that has any bearing on your plans… They're not that bad, really.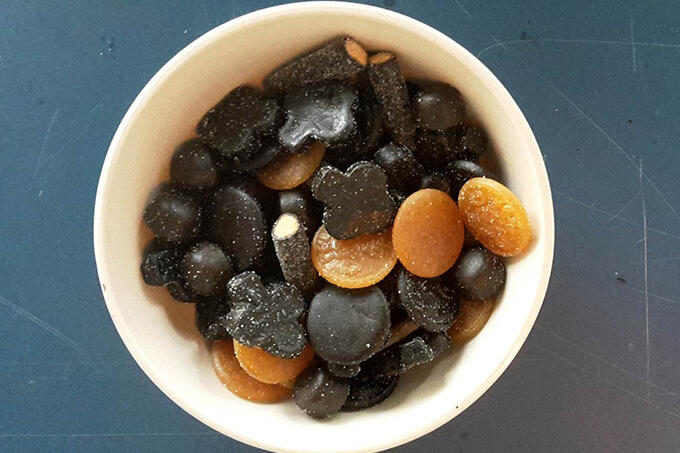 Liquorice
Liquorice: it's usually a love-hate thing and the liquorice you'll find in the Netherlands is no different – but that's not to say don't eat it! You don't know what you don't try, as they say. An acquired taste on a good day, these sweets are more savoury than sweet, in fact. Ask for 'drop' the next time you see them and see how you fare… They also make for interesting souvenirs to take back, too.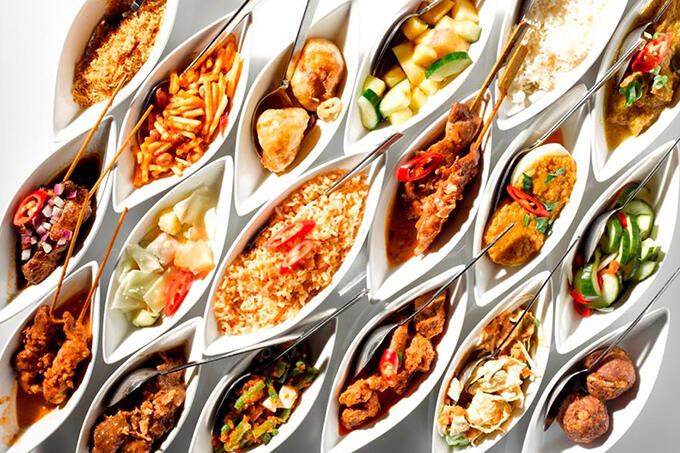 Indonesian Influence
Looking for something different? One of the more unique places to eat in Amsterdam is at a Rice Table. Well, not literally. But the Rijsttafel in Amsterdam is a delicious fusion of Indonesian cuisine, a cuisine with strong influence throughout the capital from the Golden Age days when Amsterdam traded many spices and herbs through its bustling port. This sharing-policy cuisine is highly recommended if you're travelling in a group and there are a number of Rijsttafel restaurants to be found across the city, from the local favourite Blauw to the more central Sampurna.
Oliebollen
Now, you won't find oliebollen in the best restaurants in Amsterdam but you will find their sweet oily goodness tempting you through glass panes as you walk past bakeries in the street in December time. Deep fried dumplings, these sweet treats are sometimes filled with little pieces of fruit, too, adding to the festive cheer. With a hot cup of coffee, what could be better?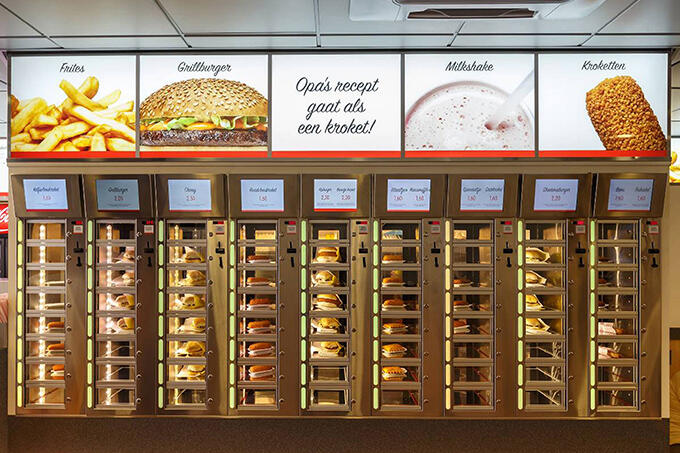 Quick'n'easy croquettes
Anecdotal Amsterdam food experiences; vending machine croquettes have to be the one. This snack is probably not worth thinking about should you be conscious of the nutritional value of your food, but it does make for a story! Look out for FEBO vending machines across the capital, back-to-the-future style automatic cafés, as they seem, and simply choose your 'kroketten' and insert your euro coins and eet smakelijk, as the Dutch would say!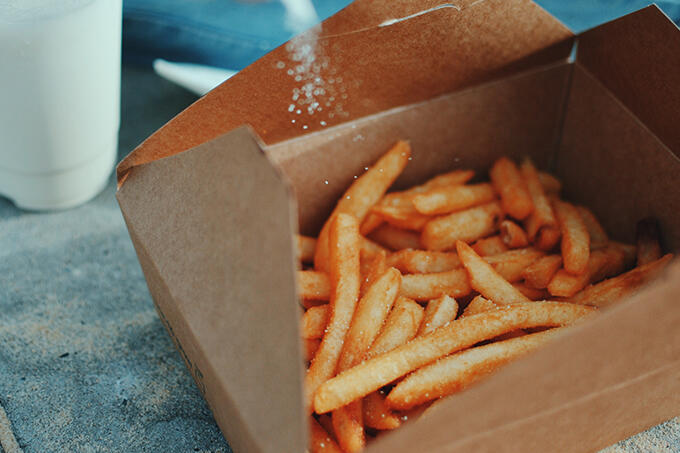 Frites
Another favourite Dutch food to keep an eye out for are the frites. Chunky fries doused in mayonnaise, peanut satay sauce (a real local favourite) and some fried onions. If you're on a budget and are stuck for lunch, a large paper cone of deep fried frites with all the toppings will fill you up for hours. Just start the diet when you get back.