Heading to Amsterdam this spring? We've got you covered.
The flowers are blooming and the good times are rolling, we've compiled a list of the best things to do in Amsterdam in the spring time. Everything from tulips to boats parades, these are some of the best things to do in Amsterdam in spring.
Have a regal time on Kings Day
One of the most enjoyable days of the year lies on 27 April, otherwise known as Koningsdag or King's Day. Previously known as Queen's Day, the public holiday celebrates the royal family in a tradition that goes as far back as 1885 when it was called Prinsessedag or Princess's Day. Originally on 31 August, the day celebrated the fifth birthday of Princess Wilhelmina when it became and since marked the birthday of the royals since.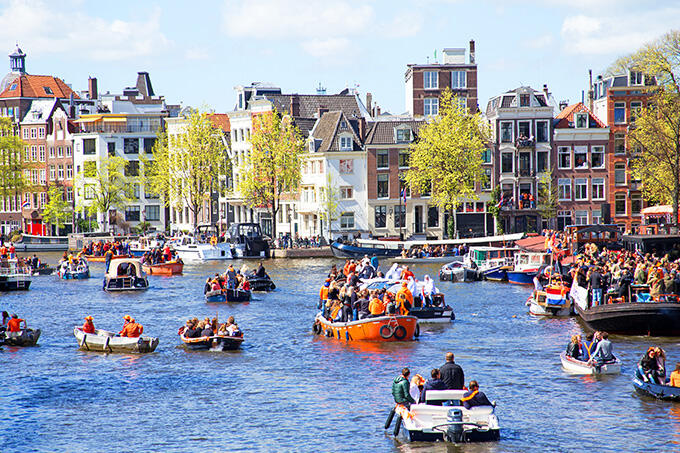 King Willem-Alexander, who was born on 27 April, is celebrated with crazy crowds of people dressed in orange in what is called oranjegekte or orange madness. In Amsterdam, the canals are filled to the brim with boats of people drinking and having fun while the canal sides are packed of partygoers enjoying themselves.
Among other festivities there are an abundance of flea markets where people are allowed to sell their unwanted items, so bring some extra cash if you've got any.
Learn more about this annual festival with our comprehensive guide to King's Day.
Celebrate spring with the Tulp Festival
When spring comes, nature is in full bloom showing off its glory but spring in Amsterdam is very special to the country. Every year in March, Amsterdam plays host to the Tulp Festival which celebrates the nation's loving relationship with the tulip.
Ever since it was first brought to the Netherlands from the Ottoman Empire, the Dutch have always loved the sight of a tulip. The motto of the Tulp Festival is "a tulip for every citizen of Amsterdam" and that's exactly what they do when they plant over 500,000 tulips across the city to bring the capital to life.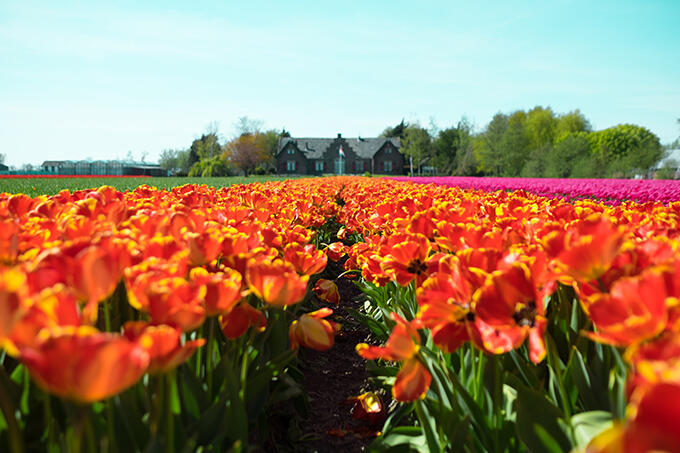 Beautiful displays can be seen at iconic places like the Rijksmuseum and the Hermitage Amsterdam as they celebrate the flowers history and beauty ever since its first arrival in the 17th century.
Discover all you need to know about Tulips in Amsterdam with our travel guide.
Take your flower power to the next level
If the Tulp Festival didn't satiate your horticultural interests, then the Keukenhof Gardens may do the trick. From 21 March to 21 April 2019, the Keukenhof Gardens sees 7 million flower bulbs blossom across a massive 32 hectares, making it one of the world's largest flower shows.
Every year the gardens take on a new theme with 2018 being the year of romance with 50,000 bulbs being used in the event's main tulip mosaic. The huge amount of flower power on display all started when the garden was originally designed for the local castle, Kasteel Keukenhof, in 1857.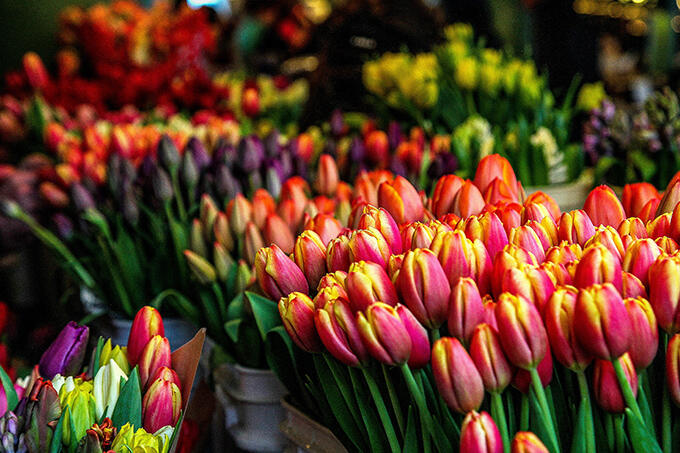 The Keukenhof Gardens aren't all about flower though. With a host of activities around the gardens, like children friendly treasure hunts or the hedge maze,  you don't have to worry about running out of things to see and do.
See Amsterdam from above
If you want to get the nearest thing to a birds-eye view of Amsterdam, Open Tower Day is the perfect solution. One day a year, some of Amsterdam's tallest buildings open their doors to public to allow you to take your sightseeing up to the next level.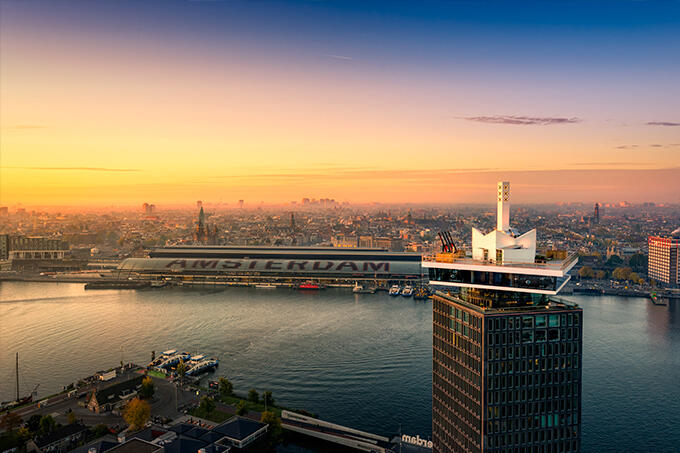 Starting only in the last couple of years, Open Tower Day is a favourite for locals and visitors alike who want to see Amsterdam from a new angle. Everything from modern skyscrapers to old church towers, the event tries to get as many people up in the sky as possible.
You can sign up for guided tours or you can opt to go solo as the free event caters to everyone. However, be aware that while it is open to everyone some older towers like churches may require to have advance registration for you to gain access.
Drink of the finest coffee in Europe
If you're a big fan of coffee then Amsterdam in March is a must. From 1 March to 3 March, you can enjoy over 100 artisan coffee makers as they craft some of the finest brews around.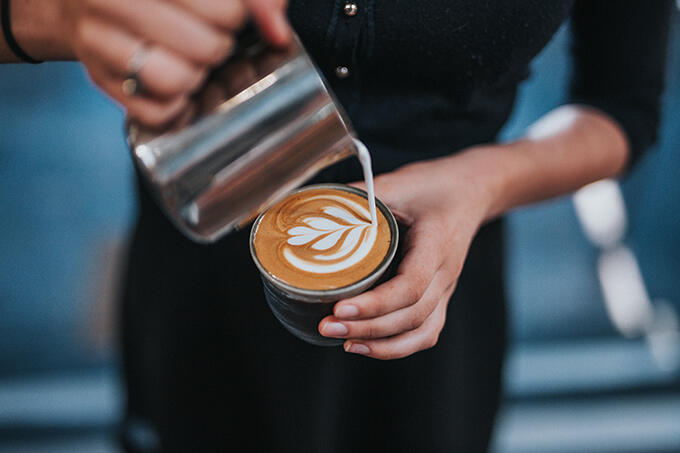 Coffee baristas from all around Europe head to the Dutch capital to show off their skills and teach others in workshops across the festival. With tasting events and live music from international acts, the event will have you up on your feet one way or another. Tasty food stalls will also be offering your taste buds a while ride too.
Other entertainment and art will be on display as you sip down your cup of java. Tickets cost €12.