What's on in Amsterdam
Wondering what to do in Amsterdam? Here's a guide:
When planning a trip to the capital, factoring in what's on in Amsterdam is key. Whether you plan to visit in the summer or the winter, there are always plenty of things to do in this bustling capital. Indulge in Art & Culture galore, sample local cuisine, get lost window shopping around the quaint cobbled streets, or time your stay to coincide with a festival.
In no particular order, here is a list of what to do in Amsterdam…
Canal crush
Amsterdam's canals are a major part of its appeal. A UNESCO site in their own right, these 17th century canals are what visitors love most about the city's unique landscape. Winding their way around the city, these canals make for ideal selfie-opportunities and postcard-perfect views with their bike-clad wrought iron bridges. But it's not enough just looking at them, the best way to get a feel for the unique canal culture is on a Canal Cruise. There are plenty of cruise companies dotted around the city offering tours both day and night. You can even choose a hop-on-hop-off cruise to make your sightseeing itinerary a little more adventurous. A must for a unique experience of this historic capital.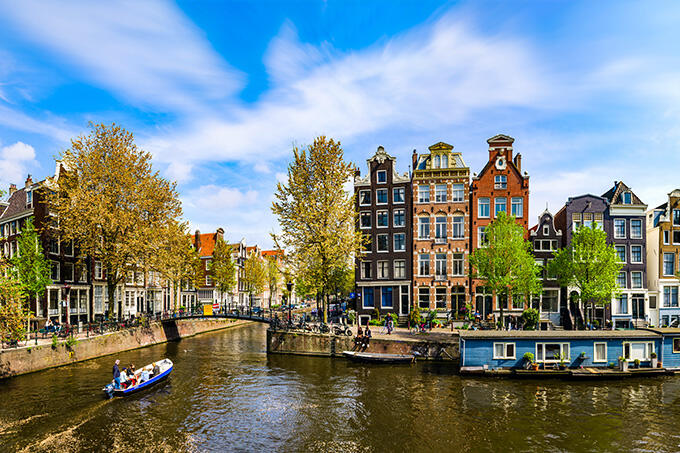 Explore the neighbourhoods
If you're looking for what to do in Amsterdam in 3 days then you have plenty of time to explore the city – on foot or by bike. Amsterdam is abundant with beautiful neighbourhoods, boutiques, canals, industrial districts, windmills, and more. Its unique spread of neighbourhoods will keep you wanting more as you roam from one to the next, leaving the busy tourist areas far behind you. A firm favourite is the Jordaan area with its narrow, cobbled streets and quirky boutiques. It's here that you'll find De Negen Straatjes, 'The Nine Streets,' a shopper's haven with indie art galleries, vintage and antique shops, hipster hangouts and open courtyard bars and restaurants. De Pijp is another one to mark on the map for its wide variety of bars and restaurants offering more of a local feel, too. If you really crave the off-the-beaten-path, hop on a ferry to Amsterdam North, an often overlooked but highly recommended area with a booming scene that you'll not want to miss, especially the cultural hotspot NSDM, for its bars, restaurants and festivals. 
Art & Museums
For those with an appreciation for the more highbrow things in life; culture, art, history, there are museums and art galleries galore in Amsterdam. Make a bee-line for Museumplein where you'll find many of the most important museums in one spot. So, if you're looking for what to see in Amsterdam, this is it as you'll find the Rijksmuseum, Van Gogh Museum as well as the Stedelijk Museum of Modern Art. A visit to the harrowing but inspiring Anne Frank Huis is also popular on many itineraries, just be aware of the long queues and plan your visit accordingly.
Tip: Why not plan your trip around the annual National Museum week, running 8th – 14th April next year when many popular museums around the capital will be specially showcasing the country's unique culture and heritage. Highly recommended.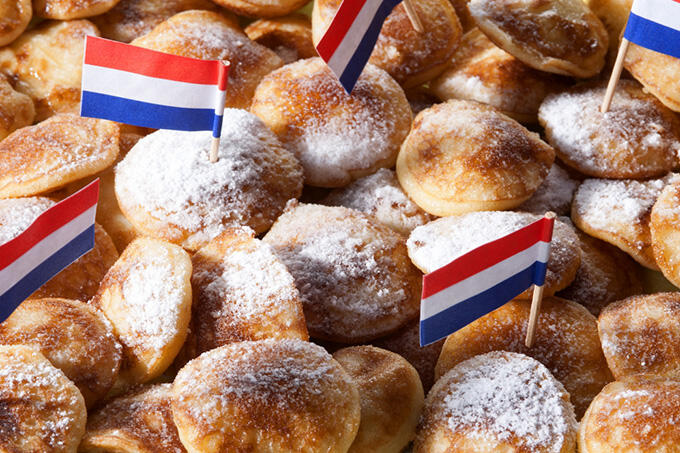 Food & Drink
Amsterdam's food and drink scene is exemplary of both the capital's progress and past. Honouring its tradition, you'll find herring aplenty as well as high-end dining should you wish a five-star meal. Journey into gastronomical territory and visit the many bars and restaurants spread across the city. For an aperitif head to de Gooyer, one of the eight remaining windmills in the capital. Here you can sample a range of artisanal beers from their very own microbrewery, the Brouweij't Ij. Why not sample from the bar menu, too, and try a local favourite, bitterballen, a dirty delicacy of fried breaded meat balls. The Oud-West neighbourhood is where you'll find De Hallen, a renovated industrial building – now cultural complex – with its very own Food Hallen where you can eat and drink your way around the many different stalls. Otherwise Westergasfabriek is another similar venue where you can easily spend a whole day at the number of coffee bars, microbreweries, restaurants and bars. If your visit falls over the first Sunday of the month and you're still wondering what's on in Amsterdam, visit their popular Sunday Market, too.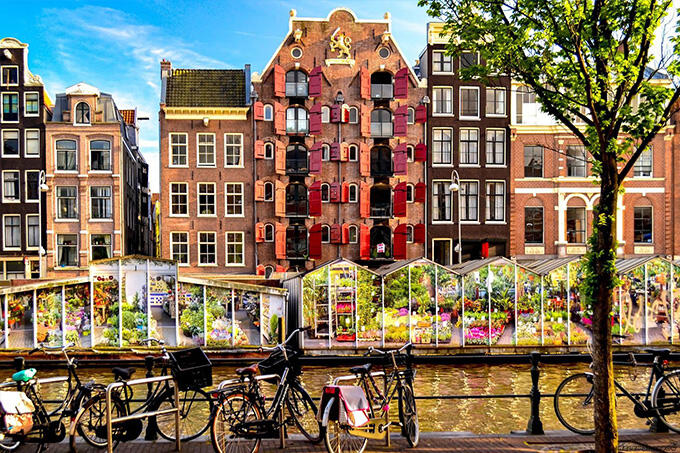 Street Markets
If you love the sound of a good bargain, Amsterdam is just the place to find a unique antique, or dusty first edition of a book. You'll be hard pushed to find a day where there isn't a market happening somewhere across the city – great for browsing if you're looking for what to see in Amsterdam. Markets to make a note of especially are the Albert Cuypmarket in the hipster district, De Pijp, running every day except Sunday and Lindengracht Market in the quaint cobbled streets of the Jordaan neighbourhood on Saturdays. Another great one for those into antiques and vintage items is the Waterlooplein flea market where you can just about find anything, open every day except Sunday. Last, but not least, is the Bloemenmarkt, the world's only floating flower market, located on the Singel canal between the Koningsplein and the Muntplein. If you're visiting the city in December, you'll also see a wide range of Christmas trees for sale there, too.