Autumn; the season when leaves fall from the trees, the sun gets a bit shyer, and the thicker items in our wardrobe are happy to welcome us once more. Now that the world is on fire, Autumn can feel like a bit of a respite from astronomical temperatures. For others, it spells the end of the year as they know it. 
If you...fall...in the latter category, then Autumn in Bangkok might be the perfect remedy to your post-summer blues. Sky-high temps, minimal tourist footfall, and tons of worthwhile events await any who dare to travel during the fall season. Check out our guide below and see if you're willing to overlook the drawbacks of visiting Bangkok in Autumn!
Including:
Bangkok in Autumn
Bangkok Weather in Autumn
Bangkok Autumn Events - Moon Festival 
Bangkok Autumn Events - Vegetarian Festival
and more!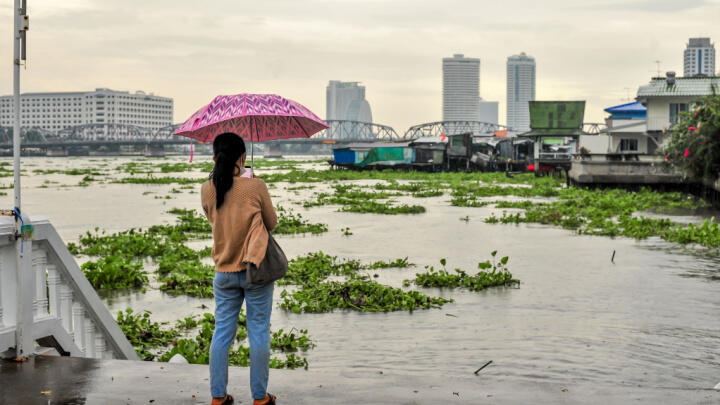 Bangkok in Autumn
Before we get to the events themselves, it's worth talking about what Bangkok is like in Autumn. If you're planning a trip during the fall but don't know what to expect weather/temperature-wise, you may be in for a watery surprise. 
Autumn in Bangkok, like elsewhere in the Northern Hemisphere, begins in September and ends in November. This also happens to be prime monsoon season for the region. For more than a decade, regular flooding from the Chao Phraya River has swept through the city. In 2011, this led to a catastrophic event, and in the years since, the city has certainly shored up its flood preparedness. So, while there might be less risk, you'll still encounter issues with travel if and when there are floods.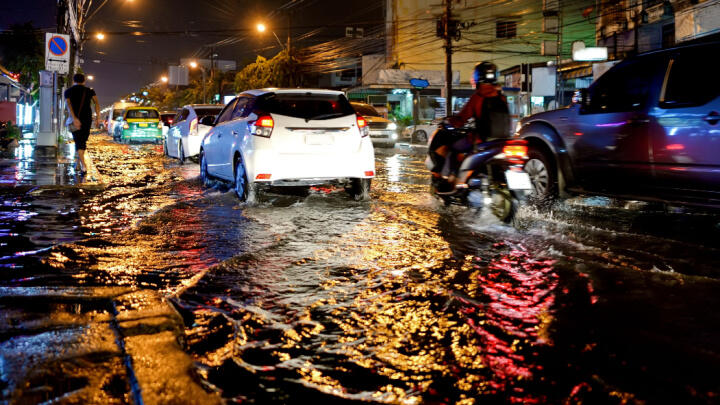 Bangkok Weather in Autumn
The other thing to bear in mind during monsoon season is that while there will be a lot of rain, it's also incredibly hot and humid. 
In September, expect temperatures to hit average highs of around 92°F+ and lows of around 78°F. And, thanks to the humidity, you'll feel it. And, with an average of approximately 13 inches of rain spread over 21 days, you'll need lightweight waterproof garments, an umbrella, and shoes you don't mind getting soaked!
October doesn't fare much better, with average highs of 90°F and lows of 75°F. That's all backed up with over 11 inches of rain across 18 days.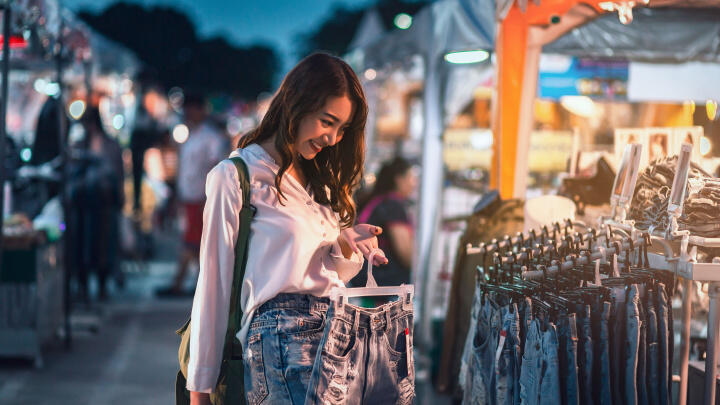 Thankfully, things calm down in November. Temperatures stay similar to October, with average highs of 90°F and lows of 75°F. However, with just 2 inches of rain expected across 5-6 days, you'll be mercifully dry in comparison. 
November is often when tourists dare to venture back to Bangkok. So, while you'll be rubbing shoulders with other travelers, expect more people, longer queues, and rising travel and accommodation prices. If you can bear the heat, humidity, and wetness of the prior months, you'll have the run of the town. But that's a big if; it certainly isn't for everyone. 
Bangkok Autumn Events
So, with that important Public Service Announcement out of the way, it's time for the good stuff. Let's explore the best Bangkok events this Autumn. 
Bangkok Autumn Events - Moon Festival 
When: September
This festival started in China, where military legends were said to be born during a full moon. Whether you believe that or not is irrelevant because, in Bangkok, it has nothing to do with that!
Instead, it's now morphed into a culinary festival, featuring mooncakes. And what are mooncakes? Well, they're small, circular pastries that are made in pretty much any flavor you can think up. Green tea, lotus seed, sweet beans, and prune mooncakes are all possible, and it's likely that wherever you go to pick up said mooncake, whether it be at a tea house, a street food stall, or a shop, the flavor will likely correspond with the location's biggest seller. Savory types are also possible, and you're likely to find meat-filled varieties at butchers. Ham mooncake, anyone? No?
In Chinatown, you'll see these tasty treats lining store shelves, so why not get in on the action and grab a few?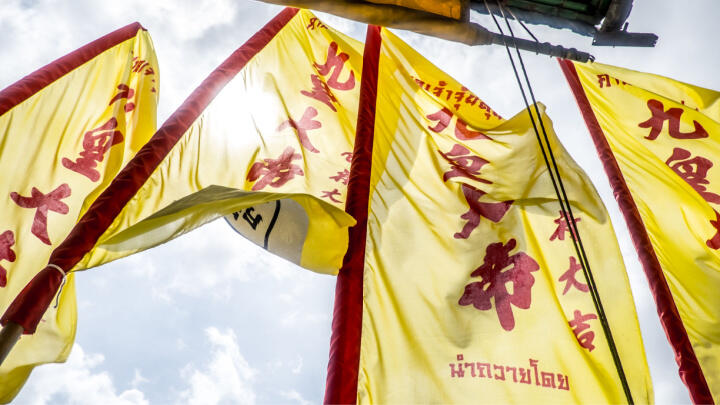 Bangkok Autumn Events - Vegetarian Festival
When: September/October
If you're not a fan of the old meat eating, then boy, does Autumn have one of the best events for you! It's called the Bangkok Vegetarian Festival, and it's a celebration of all things meat-free.
Look out for the yellow flags you'll see erected at eateries across the city; they'll indicate which establishments are getting in on the festivities. Even if you're not a veggie or vegan, and simply refuse to eat a meal without a dead animal found somewhere within, not every place will offer meat-free only. It's rare, but you may luck out. But why not get into the spirit of the festival and try some meat-free delights (you murderer)? 
All this goodness is localized around Chinatown because, surprise surprise, it's another Chinese festival! So head on down and prepare to gorge on some tasty, guilt-free treats!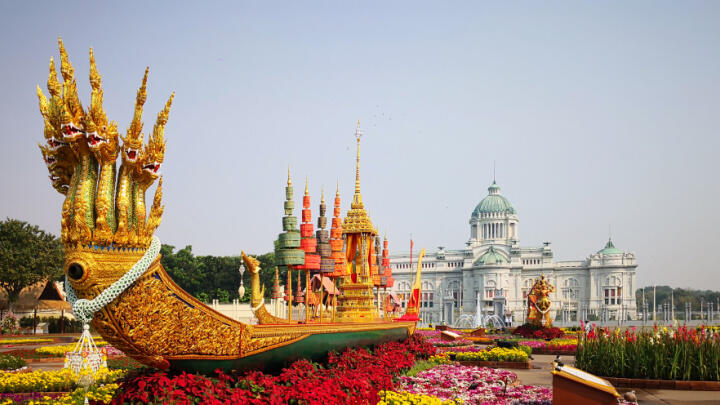 Bangkok Autumn Events - Royal Barge Procession
When: November
The Chao Praya River is one of the most recognizable landmarks in Bangkok. Cutting through the city like a knife through butter, it's normally awash with water taxis, fishing vessels, and market boats. It also hosts the Royal Barge Procession, a royally good time if you love boats. And, as it's in November, you needn't worry about any of the flooding we mentioned earlier. 
Visitors will see more than 50 boats of varying shapes, sizes, and regality sail down the river. And, as the name would suggest, the Thai royal family will be there to wave and generally be royal.
Running from 3-4PM, festivities kick off near the Rama VIII Bridge and end at Wat Arun. Get your tickets quickly because it's one of the most popular Autumn events in Bangkok. 
And that's everything you need to know about visiting Bangkok in Autumn, including all the very best events you shouldn't dare miss! Of course, there's more to a vacation than the events calendar. Bangkok is stuffed full of once-in-a-lifetime experiences, unique things to try, and plenty to eat and drink. So, if you want to make the most of your Autumn visit, check out Go City! With our All-Inclusive Pass and Explorer Pass, you can see all of Bangkok's best bits for one low price.