April is a great time to visit Bangkok. It's hot, the tropical foliage is at its spring finest and – perhaps best of all – it's just outside of peak season, meaning you can expect to get a little more bang for your baht in the city's hotels. With average temperatures in the high 80s, April is Bangkok's hottest month. And sure, the midday heat can be a little exhausting, but that's what air-conditioned malls, museums and restaurants were made for! And, as we're not yet into monsoon season, you can be reasonably confident that the only way you're getting drenched is on purpose, in one of the city's pools or water parks, or during the city-wide water fight that is April's epic Songkran festival. 
As a general rule, we'd recommend getting your sightseeing done in the relative cool of the morning (and we really do mean 'relative cool'!), seeking out air-conditioned attractions or taking a siesta back at the hotel around noon, and using evenings to explore Bangkok's world-famous night markets and street food scene. Our whistle-stop guide to the best things to do in Bangkok in April includes:
Grand Palace gardens

Lumpini Park's boating lake

Damnoen Saduak floating market

Songkran water festival

Foodie tours by tuk tuk

Air-conditioned shopping malls

Bangkok night markets
Songkran Water Festival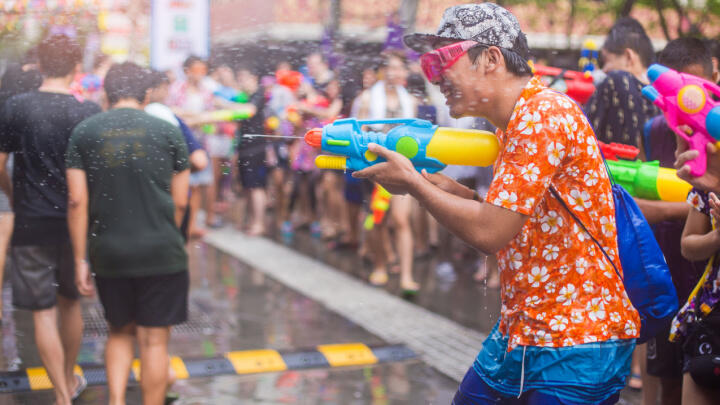 Do you like getting wet? Well, you'd better learn to like it, because if you happen to be visiting Bangkok (or indeed anywhere in Thailand) between 13 and 15 April, you're guaranteed a soaking. That's because this is when the annual Songkran festival takes place. Once a traditional Buddhist celebration to usher in the Thai New Year, the festival has, for one reason or another, evolved to become a full-scale three-day nationwide water fight. And, frankly, since there's zero chance of beating them, you may as well join them. If nothing else, it's a great way to cool off in Bangkok's sizzling April heat. Arm yourself with water pistols, cannons, balloons and whatever other water-based weaponry might help you avoid an early bath, and hit streets awash with gun-toting tourists and locals for the drenching of your life! The best action is always at Khao San Road, where the roads are closed to traffic and the somewhat moist party continues well into the evening.
Bangkok Parks in Bloom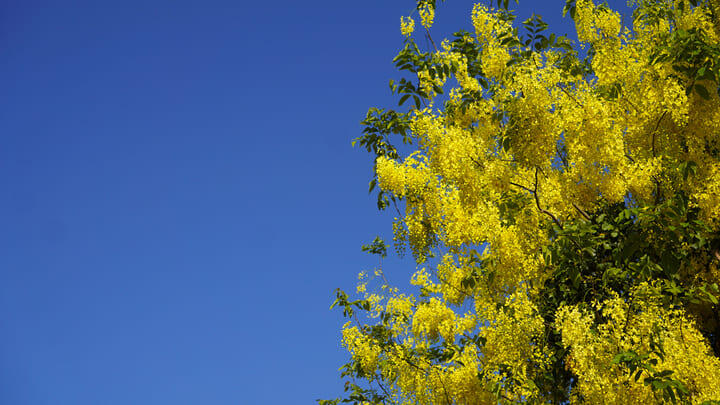 April's hot, dry conditions are manna for Bangkok's colorful tropical plantlife. Hit up the excellent city parks if you want to catch the tail-end of the city's 'cherry blossom' season. Ok ok, so it's not quite up to Japanese or Korean standards (and nor is it cherry blossom for that matter), but close-up snaps of the tabebuia rosa tree's pink-tinged trumpet flowers look just as good on Instagram. You'll spot these around the city, but they're at their best in Wachirabenchathat Park and Chatuchak Park. The golden shower tree (Thailand's national tree, no less) is equally vibrant at this time of year. Look out for locals cooling off with coconut ice creams beneath its tumbling buttery yellow tresses.
Grand Palace Gardens
Set on the banks of the broad Chao Phraya river, the sprawling Grand Palace complex is a treat at any time of year, thanks to its gilded spires, fairytale pavilions and stunning Wat Phra Kaew temple, current digs of the country's most sacred Buddha statue. April is a particularly picturesque time to visit, when the immaculately landscaped gardens are in full technicolor bloom.
Swan Lake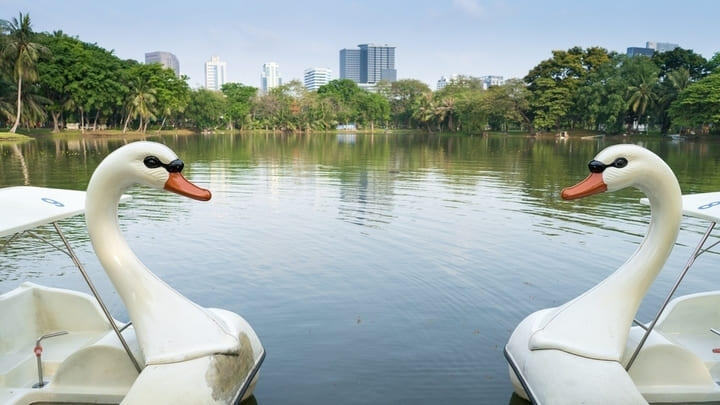 There are few animals on this earth that can carry themselves with the grace and elegance of the magnificent swan. And perhaps a little of that magic might rub off on you when you bundle yourself into one of the huge plastic pedaloes on Lumpini Park's great lake. This is a great way to while away a spring hour or two. Stick to the tree-shaded areas and cruise gently across the tranquil waters, keeping your eyes peeled for majestic water monitor lizards basking on the banks.
Fruit, Glorious Fruit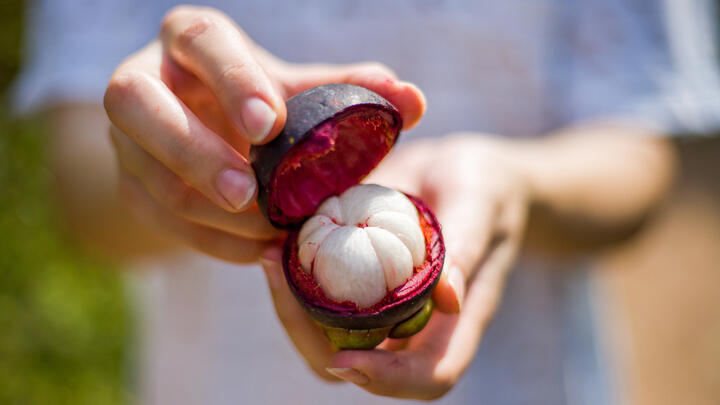 Some of the undisputed kings of Thailand's vast fruit bounty are in season in April. So it would be remiss not to refresh yourself with deliciously sour marian plums, large juicy pomelos and ripe, fresh mangosteens in the hot spring sunshine. Heck, even the divisive durian is at its pungent best between April and August. Described by the author Anthony Burgess as "like eating a sweet raspberry blancmange in the lavatory," this prickly-shelled treat is a must-try while in Thailand. Make up your own mind as to its merits (or lack thereof) at street stalls all over Bangkok, or take a day trip out to the famous Damnoen Saduak Floating Market, where locals hawk a veritable kaleidoscope of fresh fruits from their wooden longtail boats and canalside stalls, alongside handicrafts, clothing, jewelry, mango sticky rice and more.
Street Food to Di(n)e For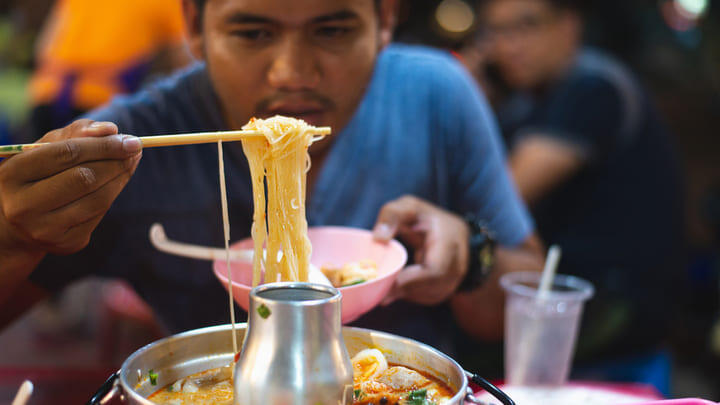 Tuk-tuk into some of the best street snacks in town on a foodie tour of Chinatown. Your driver will speed you through aromatic clouds of pork-, chili- and garlic-scented steam to joints so good some have even earned praise in the hallowed pages of The Michelin Guide. Sample classic fishball egg noodles, crab-fried rice and more on this whistlestop foodie adventure. Or hit up the Jodd Fairs Night Market for lantern-lit avenues crammed with street food stalls that run the gamut from grilled lobster to Korean classics and spicy Thai curries, as well as a smattering of dine-in restaurants and bars serving up cocktails, craft beers and bubble teas until midnight.
Let your Credit Card Take the Heat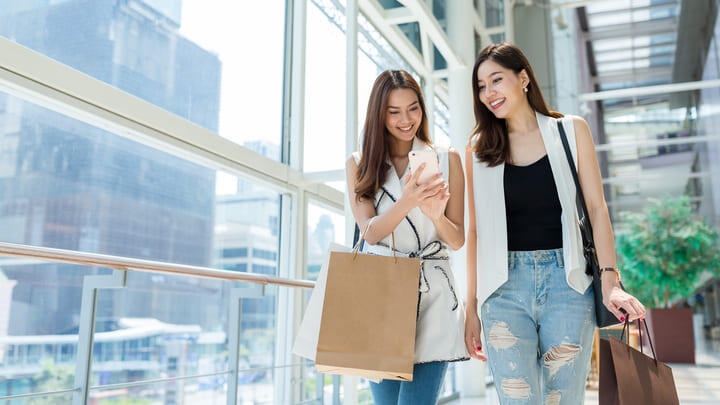 No ordinary malls, the huge entertainment complexes that house the majority of Bangkok's big-brand and designer stores are an absolute boon for those seeking respite from the midday heat, thanks to their arctic air conditioning systems. Step inside for a bone-chilling blast, then watch as your credit card goes into meltdown faster than a coconut ice cream in Lumpini Park at lunchtime. For maximum cooling potential, hit up the likes of ICONSIAM, centralwOrld and Pantip Plaza. You could even choose to spend your entire day chilling in one of these refrigerated mega malls; many have IMAX cinemas, gaming arcades and food halls, while The Mall Bangkae even boasts its very own rooftop water park!
Save on

things to do in Bangkok
Save on admission to Bangkok attractions with Go City. Check out @GoCity on Instagram for the latest top tips and attraction info.