By Mia Nazareno
One way to beat the back-to-work blues in January is to book your vacation for the post-holiday season. With warm weather, minimal rain, and a neverending list of things to do, Thailand in January is the perfect getaway from freezing weather and gray, winter months on this side of the world. In this installment, we're focusing on Bangkok and all the must-sees and must-dos during the first month of the year. From Chinese New Year festivities to exploring the city via a selection of walking tours, here's your guide to what to do in Bangkok in January.  
Exploring the City on Foot (or on Wheels) 
With mostly sunny days and temperatures hovering at a relatively comfortable 70F to 90F, January is the perfect time to get your steps in as you check out the capital's landmarks and soak in its rich history – without breaking too much of a sweat.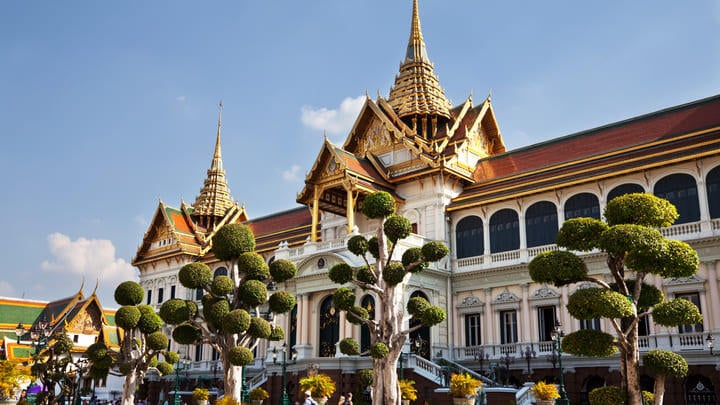 At the heart of the city is the majestic Grand Palace. Often the first attraction that comes to mind for first-timers, the Palace was commissioned by King Rama I in 1782. Today, the palace brings in a staggering 8 million tourists each year with the most foot traffic during the high season from November to February. To avoid crowds, aim to arrive at 8:30AM, which is when the gates open to guests.  
For history buffs, we suggest booking a walking tour in advance to best experience the backstory behind the palace's golden spires and ornate architecture. Opting for a Grand Palace Walking Tour covers all your bases with English-speaking expert guides taking you through the various notable stops, including the Temple of the Emerald Buddha, which was built within the palace walls in the following year of 1783.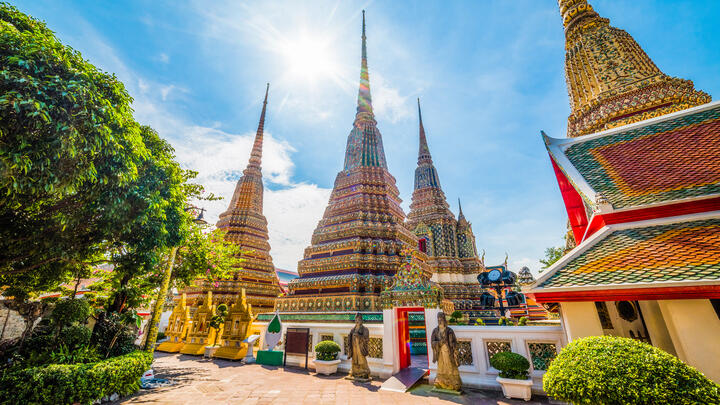 Next door to the Grand Palace is the Buddhist temple, Wat Pho. Home to the nearly 150-foot long reclining Buddha, the temple is another attraction that's easy to get to on foot and showcases more of Thailand's distinctly designed structures, along with gold religious statues dotting the property and traditional artwork lining its walls.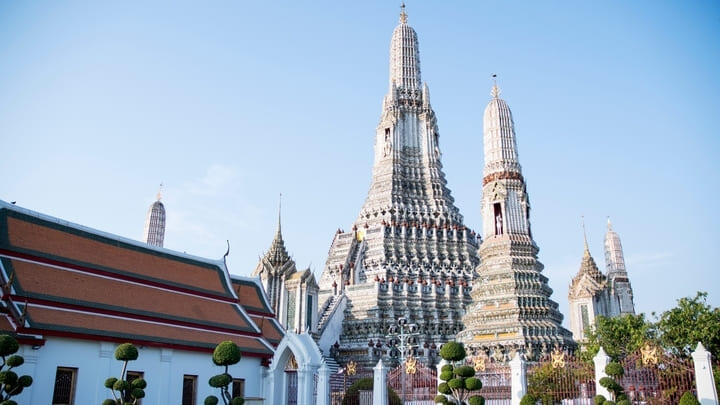 Head across from Wat Pho, take a stroll by the water and get on a ferry to the other side of the Chao Phraya River to reach Wat Arun, another one of Bangkok's most recognizable temples that's been standing since the 16th century. Transportation across the water is available through the Chao Phraya Express boat or just as easily through the ferry located on Tien Pier. Pro tip: Sunsets tend to be especially beautiful by Wat Arun's riverbank as the setting light reflects on the spires and water, making for a magical photo.  
To see other neighborhoods and cover more ground, bike tours are another great way to get to know lesser-known parts of Bangkok in a smaller, more intimate group setting. This bike tour in particular takes you through Chinatown, the flower and vegetable market, and the Portuguese community of Thonburi. Over the course of four hours, you'll get a sample of the different cultures that make up Thailand's capital city. From seeing the colorful stalls at the flower and vegetable market to tasting some local desserts from Thonburi, this tour is ideal for those who are craving a more low-key experience, free from bustling tourist crowds.  
Chinatown Festivities 
An added perk of visiting Bangkok in January is the opportunity to witness the country's Chinese New Year celebrations. The festivities generally happen in late January or early February.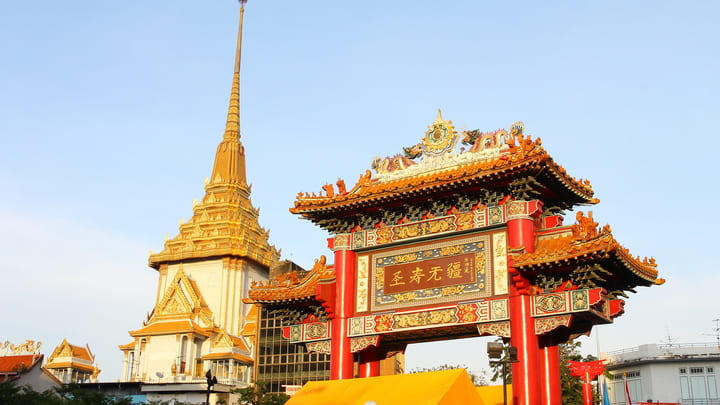 Many of the season's events take place in Bangkok's own Chinatown along Yaowarat road. To better immerse yourself in the city's Chinese enclave, this walking tour will bring you through the narrow streets and shrines that pay homage to the city's Chinese roots. Some stops on this tour include the Talat Noi neighborhood and Wat Chakrawat, which is also known as the Crocodile Temple.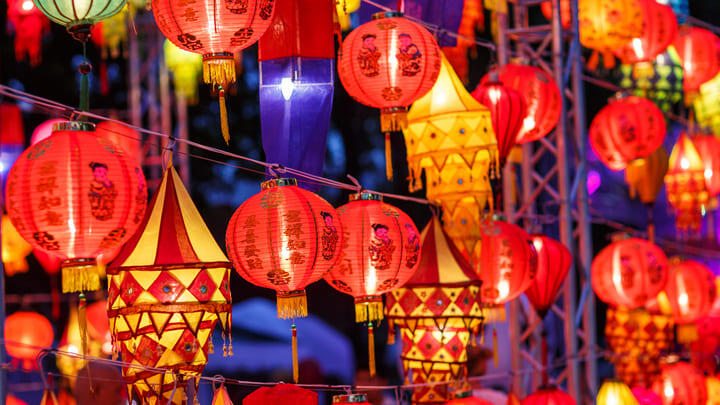 Other notable landmarks include the Kuan Yim Shrine and Wat Mangkon Kamalawat (or also commonly known as Wat Leng Noei Yi), where many of the Chinese New Year parades and spectacles are held. Red lanterns are also lit after dark, adding on to the festive feel of the holiday. For a more comprehensive outline of events to catch during Chinese New Year, it's best to ask your hotel concierge or local hosts for exact details.  
Eats: Chinese New Year Edition 
As with many Asian cultures, you can't talk about the holidays without talking about food.  
In keeping with the Chinese New Year theme, we have a few restaurant recommendations to get you started on the culinary portion of your Bangkok vacation. Around Chinatown, Hong Kong Noodle offers up quick, casual and affordable noodles and wontons for a no-frills, yet filling dining experience. Alternatively, if you're in the mood to sit down at an upscale restaurant, Silk Road and Fei Ya are great options for both dim sum and Peking duck.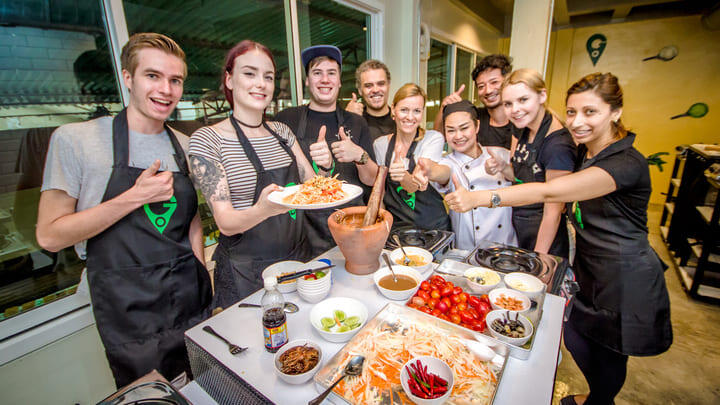 Beyond Chinese cuisine, there are an assortment of cooking classes to choose from for visitors who are looking for hands-on activities. In this Thai cooking class, guests learn how to make five authentic dishes and by the end of the session, participants come away with the cooking skills to recreate their own Thai dinner party at home. Some recipes from the class include the famous pad thai, sticky rice with mango (khaw neaw mamuang), and massaman curry (chicken and potato curry).  
Unwind and Recharge 
With all that walking, biking, and eating you did in the city, you'll surely want to relax with a massage or even a hot bath at the end of a long day. After all, you're on vacation.  
While in Thailand, why not try out an authentic Thai massage? It's the perfect way to rejuvenate your body after an activities-packed day. With five locations around the city , Let's Relax Bangkok offers a 90-minute healing massage - a solid choice for tired tourists.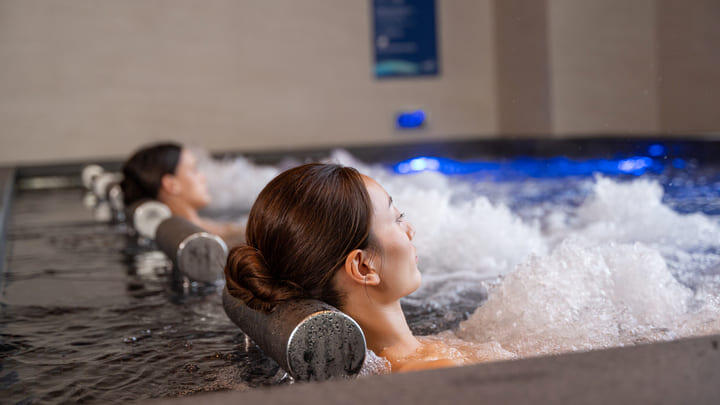 For even more relaxation, you can opt to take a dip at one of the city's many onsen spas. Besides massages, Let's Relax spa also has in-house hot baths at a variety of temperatures, which makes for the perfect nightcap before bed. To best cater to out-of-town guests, the spa closes at midnight, so there's no need to rush your sightseeing.  
And that wraps up our guide to Bangkok in January! To get a closer look at more Bangkok activities and must-sees, check out Go City's All-Inclusive Pass and Explorer Pass to get started on your Bangkok itinerary.