June sees Thailand's summer kick off in earnest, as the sweltering humidity continues and monsoon rains start blowing in from the Indian Ocean, providing occasional respite from the heat. On average, it rains every other day in June, usually in the afternoons and evenings. But don't let that put you off! In fact, June is a great time to visit if you're on a budget, as vacationers terrified of a little inclement weather head to drier destinations, prompting airlines and hotels to lure in punters with more attractive rates. Fewer tourists also equals shorter queues at the most popular attractions and street-food stalls.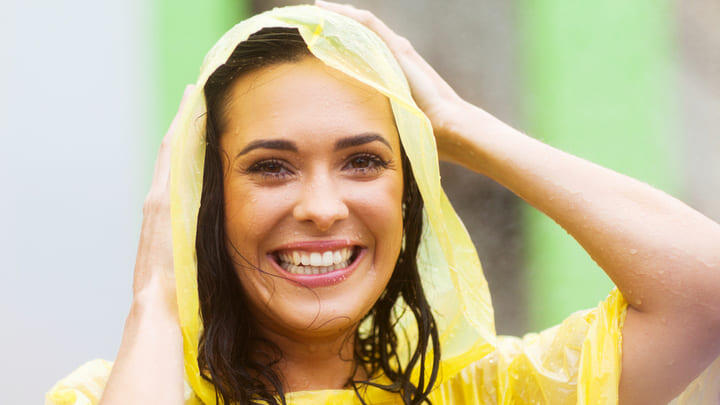 It's also worth noting that Bangkok cloudbursts are generally short and sharp. All you need to do is wear waterproof flip-flops around town, carry a pocket poncho with you at all times and be prepared to duck into an air-conditioned mall, shop, restaurant or any one of Bangkok's other fine indoor attractions at a moment's notice. Easy peasy! With that in mind, read on for our guide to the best things to do in Bangkok in June, including:
Gorging on ripe seasonal fruit

Water parks

Chao Phraya river cruises

Snorkeling in Pattaya

Temple tours

Khao Yai 

Air-conditioned shopping

Park life!
Fantastic Fruits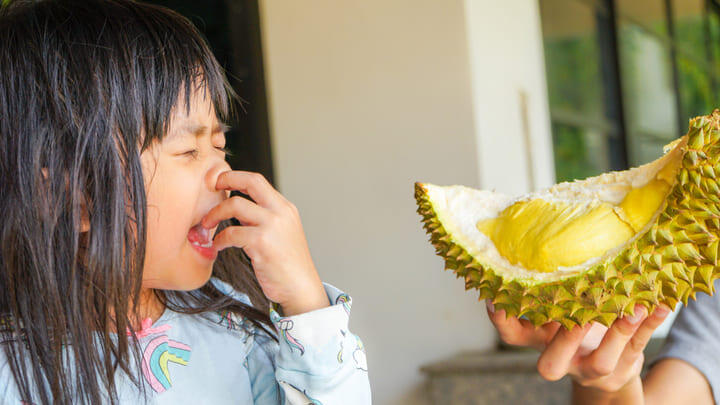 There are sweet, ripe tropical fruits to be had year-round in Thailand, but many of the most delicious really come into their own during the spring and summer months. Chief among these is the marvelous mangosteen, Thailand's national fruit, no less. You'll find these at every street stall and market worth its salt in June. Get the obligatory mangosteen selfie out of the way before peeling away the deep purple shell and tearing into the sweet white flesh within. But why stop there? Refreshing rambutans are also in season right now. Likewise lychees and longans, custard apples and that most divisive of south-east Asian fruits: the durian. The durian's smell (stench?) has been compared to garbage, raw sewage, sweaty socks and other such unfavorable odors, yet remains enduringly popular with locals. Just follow your nose to the nearest durian hawker if you fancy experiencing for yourself what the author Anthony Burgess once famously described as "eating a sweet raspberry blancmange in the lavatory." Yum.
Hit the Water Parks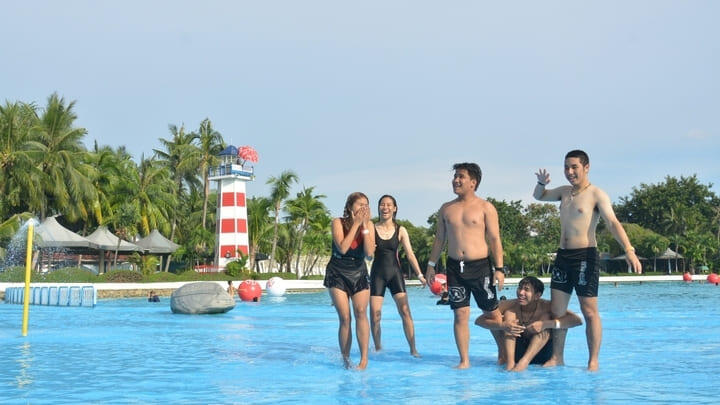 Whaddya mean you don't like getting wet? It's monsoon season! Cheat the rain by getting drenched on purpose at one of Bangkok's many water parks. Water World at Siam Amazing Park is the biggest and best in town, with an oversized wave pool, gravity-defying spiral flumes and a seven-story-high rainbow slide that fires willing victims into the pool below at a quite extraordinary speed. Alternative options include the kiddie-friendly Pororo and Paradise water parks, on top of the CentralPlaza Bangna and Bangkae shopping malls respectively.
Cruise Chao Phraya's Canals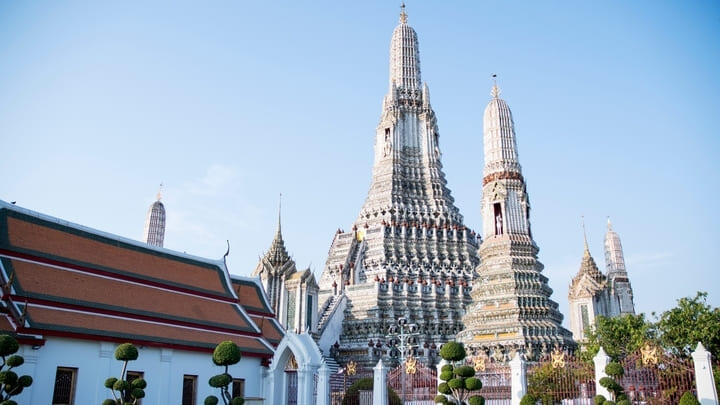 If the mere thought of trudging around in the sticky Bangkok heat has you melting into a puddle, a longtail boat cruise might be the activity for you. Take a tranquil meander around the river and its canals, from where you can tick off some of this Venice of the East's most Instagrammable eye candy, including the gorgeous Grand Palace, Wonderful Wat Arun, and colorful canalside markets, all without taking a single step. A number of Bangkok's canal tours also include stops at the sensory fiesta that is Bangkok's biggest flower market, and the famed Artist's House, where you can watch traditional Thai puppet shows most afternoons.
Perfect Pattaya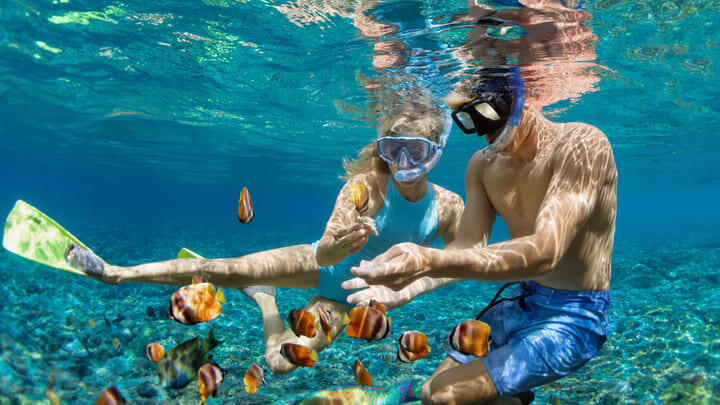 Picture-postcard white sands, gin-clear waters and swaying palms – Pattaya's beaches are a tropical paradise writ large; the kind of place you can order a pina colada completely unselfconsciously. Spend a day lounging on the warm sand with your cocktail of choice, or come face to face with some of the region's most colorful marine life on a scuba or snorkeling tour. You can expect to spot all manner of magnificent sea creatures in the balmy waters here, where coral reefs and forgotten shipwrecks provide sanctuary for vibrant blue spot stingrays, shy hawksbill turtles, otherworldly bat fish and many more stunning native species. 
Park Life!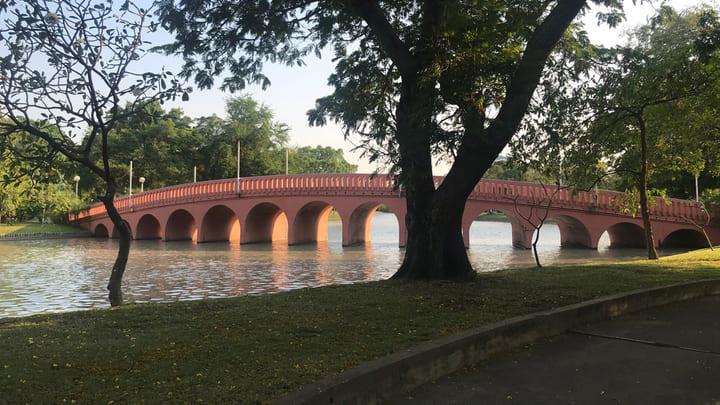 Smart sun worshippers seek out frenzies of foliage and verdant vegetation to stay cool in the summer heat. You can get your fix in any one of numerous expanses of parkland in Bangkok. Chill with an ice cream (and the resident monitor lizards) in Lumpini Park, or follow the elevated walkways to neighboring Benjakitti, where herons and turtles forage for their lunch in the park's network of mangrove swamps and ponds. Chatuchak Park is manna for anyone who loves a swoonsome bridge selfie (and the weekend market just next door is one of the world's largest), while its sister park Wachirabenchathat boasts cool sculptures, black swans and a quite superb domed glasshouse. Step inside to while away a few tranquil moments among hundreds of brightly colored butterflies as they flit among the tropical foliage and waterfalls.
Tour the Temples
Legend has it that there are more than 30,000 temples in Bangkok. So it would be somewhat remiss of you not to drop by one or two of these often extraordinary edifices while in town. Set in the grounds of the Grand Palace, Wat Phra Kaew is a must-see confection of twirling golden spires and fairytale pavilions. It's the most sacred temple in Thailand and contains, in its hushed, dreamlike interiors, the country's palladium: the Emerald Buddha. Look, but whatever you do, don't touch – legally only the Thai king is permitted to do so. You'll find increasingly extraordinary representations of the Buddha at Wat Pho, where a 46-meter-long gilded whopper reclines in his own dedicated pavilion, and at Chinatown's Wat Traimit, home of the planet's largest (and most expensive) seated solid gold Buddha. Five-and-a-half tons and around $300m, in case you were wondering.
Explore a National Park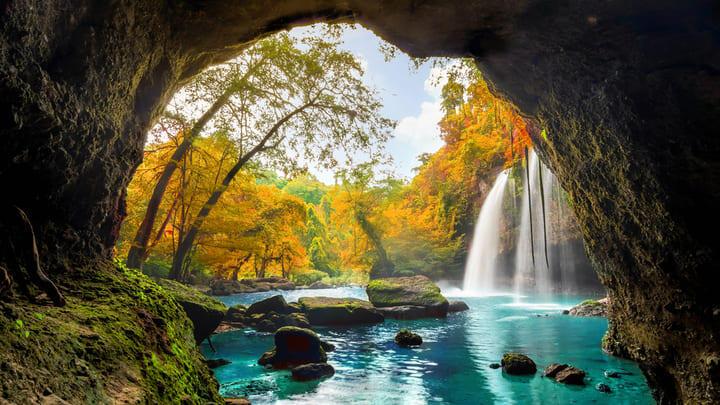 Several national parks lie within 2-3 hours of Bangkok, making it simple to trade the city's concrete jungle for real jungle in the blink of an eye. Take a guide and a 4x4 and head southwest to Kaeng Krachan – Thailand's largest national park at 1,125 square miles – to experience epic mountain peaks, crashing waterfalls and rainforests that teem with native wildlife. We're talking lemurs, leopards, martens, monkeys and even (if you're really lucky) the occasional wild Asian elephant. Take the opposite direction out of town to hike the extraordinary unspoiled wildernesses of Khao Yai. Marked trails run the gamut from unstrenuous strolls to multi-day hikes on the soaring Khao Rom mountain; guaranteed to transform glutes of jelly into buns of steel. And if that all sounds a bit too much like hard work, you can always cool off at the impossibly beautiful Heo Suwat waterfall, undisputed star of the film adaptation of The Beach.
Save on

things to do in Bangkok in June
Save on admission to Bangkok attractions with Go City. Check out @GoCity on Instagram for the latest top tips and attraction info.