Sometimes, the last thing you want to do is leave your hotel room and explore your vacation destination. Maybe it's too hot, wet, or you're just tired from your adventures. It's okay, we don't judge here. 
Other times, your hotel is so amazing you don't even want to leave. If that sounds like you, check out our guide to the perfect Bangkok staycation and find your new room away from home!
Including:
Lebua at State Tower
W Bangkok
Siam Kempinski Hotel
The Peninsula Hotel
Mandarin Oriental Hotel Bangkok
and more!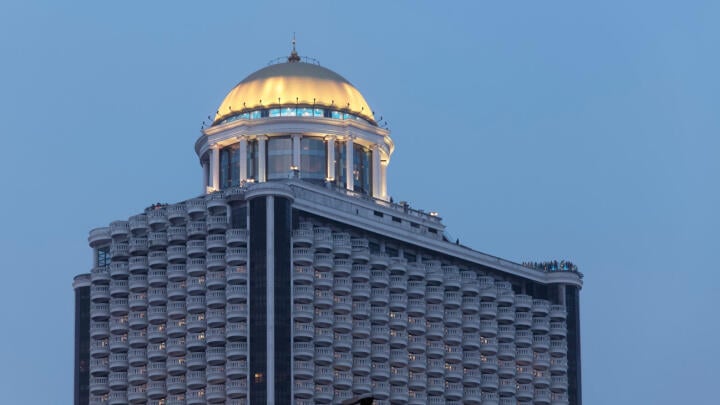 What better way to spend a staycation than with a view of the Chao Phraya River? At Levua at State Tower, you'll get great scenery, mouth-watering meals, and plenty of options nearby if you dare venture forth. 
Every staycation suite on either the 'it's time to laugh again' deal offers a balcony, so you'll wake up to stunning views and have a great place to set up if you want a riverside drink or to read a book in the breeze. Plus, with a Michelin-star restaurant onsite, you'll get appetizing meals in your room or down at a table.
Every suite in the deal also includes breakfast for two, access to the Club Lounge (and complimentary drinks from 6AM to 6PM every day), and will set you back around $300 a night.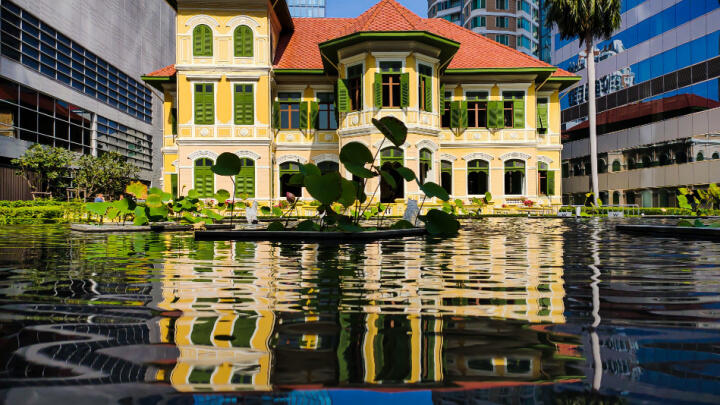 Head to the heart of the trendy Sathorn neighborhood and live it up at W Bangkok. Close to all of Bangkok's best bits, including Mahanakhon Tower, Zoom Rooftop Bar, and fantastic connections via the BTS Skytrain.
So, what does the staycation deal get you at W Bangkok? Well, you'll be controlling the lights and temperature from a tablet - very futuristic, you'll get a splendid room for two, slap-up breakfasts, afternoon tea at the historic, century-old House in Sathorn, and all of that for a reasonable $260 a night. 
Not bad at all.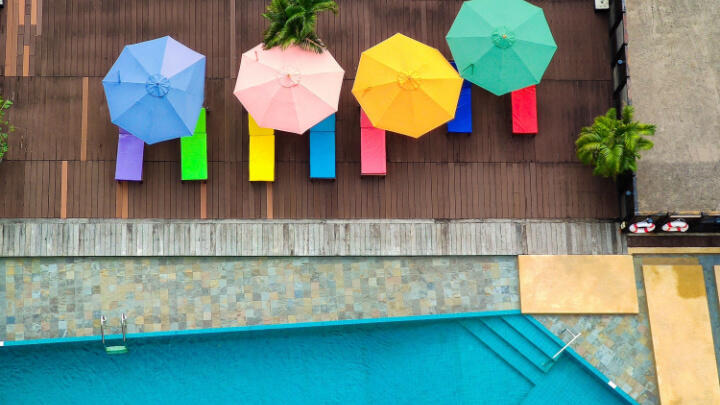 Looking for that resort-style stay in your city center staycation? In walks the Siam Kempinski Hotel to make all your dreams come true—or at least that one specific dream. 
With a massive lagoon swimming pool, huge rooms, 5-star food from another Michelin-starred restaurant, and best-in-class service, Siam Kempinski Hotel truly feels like an inner city resort. It's also great if you're planning on bringing the little ones, as it boasts a massive kids club where they'll be able to play, draw, and undertake activities while you and the spouse get some much-needed TLC. 
And, with Deluxe Balcony rooms setting you back around $300 a night, it won't break the bank either.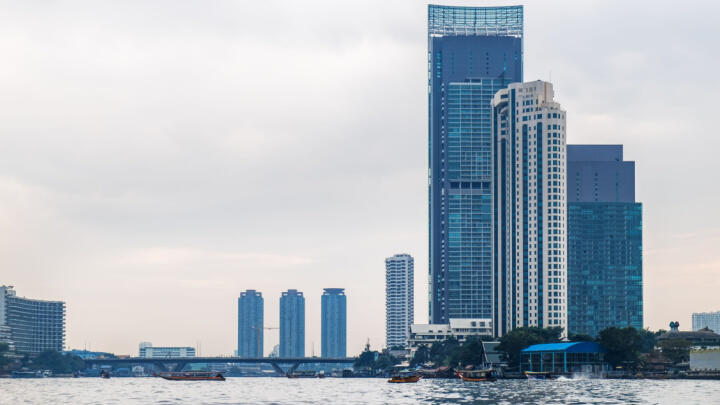 Having been made the top hotel in Bangkok in recent years, it's easy to recommend The Peninsula Hotel. 
The entertainment behemoth actually offers two staycation deals for would-be Bangkok visitors. The 'Memorable Staycation' package is the cheaper of the two, which gives you a deluxe balcony suite and money off your first two nights, as well as breakfast for two, which will set you back about $240 a night. 
Alternatively, go big or go home with the 'We Meet Again' package, which gives about $20 hotel credit a night, airport transfer to and from the hotel, breakfast, and a choice of seven romantic experiences perfect for couples. Yes, you'll be paying a whopping $500 a night, but if you've got the cash to splash, make it a memorable one!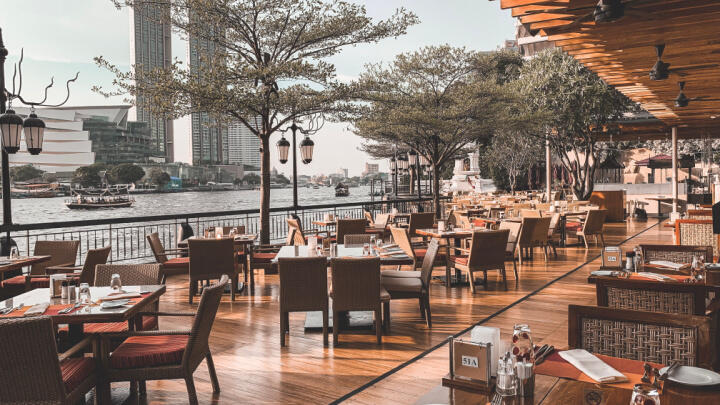 Image courtesy of Somphatson Westrum/Shutterstock
Find inner peace at Shangri-La Hotel. With views of the Chao Phraya River (it's a big river, so it inevitably has a lot of hotels along it), with connections to the old city, it's a great base to set up in for your staycation. 
And what does that staycation get you? Well, you'll get a complimentary breakfast, free food and nibbles at the hotel's lounge, a $30 daily allowance for meals, 30% off the onsite Chi Spa, and a riverside view. 
All that for around $250 a night? It just makes sense. 
If you're looking for a more zen staycation in Bangkok, away from the inner city hustle and bustle, then Praya Palazzo Hotel might be just the ticket. 
This place is so bougie; you'll need to get a boat to even reach it. But if you do, you'll discover a luxury boutique experience with large, bright rooms, super helpful staff, and plenty on offer within its walls. 
So what does their staycation package offer? Well, you'll get the usual breakfast included, a private dinner for two, a free minibar that's refreshed daily, unlimited boat travel across the river, $30 of hotel credit every day, and, if you plan a three-night stay or more, you'll be automatically upgraded!
All that for only $290 a night. Supreme.
Image courtesy of Chantal de Bruijne/Shutterstock
Yet another luxury resort experience in a city location is the Banyan Tree Hotel in Sathorn.
Not only is this a great location, with plenty of experiences just a stone's throw from your room, but Banyan Tree also boasts one of the best rooftop bars in Bangkok, thanks to the famous Vertigo. 
As far as your staycation package is concerned, expect breakfast, bottomless drinks and snacks in the lounge, and access to the Vertigo rooftop bar whenever you like. And, at around $250 a night, it also gives you options if you fancy going exploring.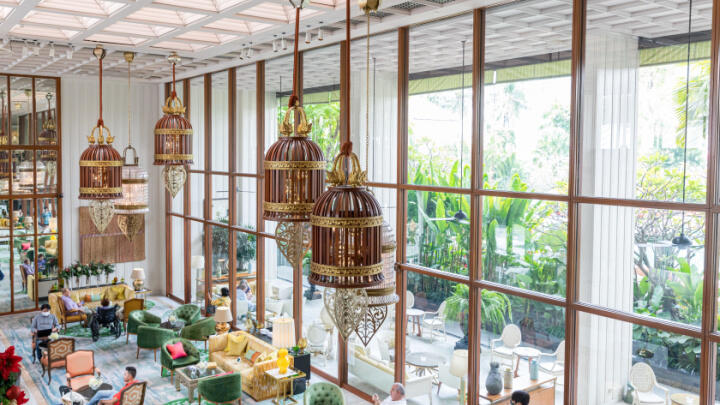 Image courtesy of Foto by KKK/Shutterstock
This one's for the super spenders. If you're the type that doesn't give a second thought to traveling business class, the Mandarin Oriental Hotel should be top of your list. It may be Bangkok's oldest hotel, but that only means it carries more prestige. 
So, what does a staycation package look like at the Mandarin Oriental? Well, you'll have your own butler, for one, who'll happily get anything you could possibly want or need delivered directly to your door. You'll get breakfast for two, a 60-90 minute massage, depending on your room, and 2-6000 hotel credits, again, depending on your room. 
So, how much will a butler experience set you back? Well, it's not cheap. A deluxe room package will cost around $750 a night, and the deluxe sweep a whopping $1100 a night. 
Dollar dollar bills, y'all. 
And that's everything you need to know to plan a staycation in Bangkok! If you want to make plans outside of your hotel room, check out Go City. With our All-Inclusive Pass and Explorer Pass, you can see all of Bangkok's best bits for one low price.