Are you heading to Bangkok this winter? You'll need a thorough run down of all the best winter events in the city! Ask, and ye shall receive, dear reader, as that's precisely what you'll find down below!
Including:
Winter Market Fest
Valentine's Day
Chinese New Year
Concert in the Park 
and more!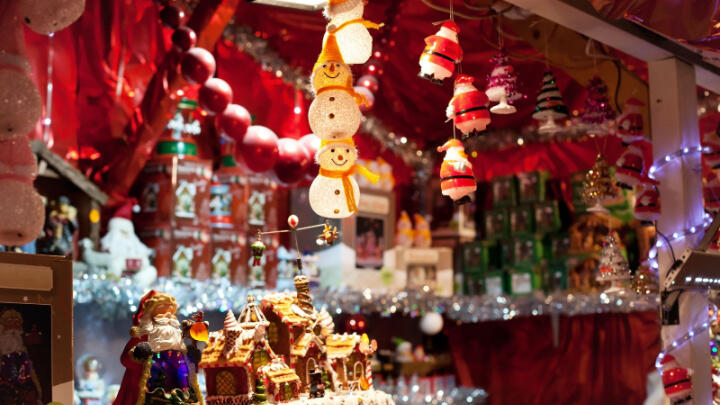 When you think of winter, a few things probably spring to mind. Snow, fluffy hats, log side chats. You know, all the good stuff. But perhaps the most important part of winter for many of us is Christmas. The jolliest time of year, when you and yours meet to swap gifts, eat copious amounts of food, and laugh maniacally, overwhelmed with joy, just like those Christmas adverts on your TV that you so adore. Where were we? Oh yes, Christmas. 
Do you know what else rules about Christmas? The markets. Oh, the markets, full of Christmas goodies, carols, and food and drink to help you feel merry before the big day. Thankfully, Bangkok has a market of its own to rival your local. It's called the Winter Market Fest, and it's a banger. It's a massive open-air event featuring tons of stalls offering hand-crafted jewelry, local art, decorations, and plenty more that'd make a fine souvenir. 
There's also tons to eat and drink, with too many food and booze stalls to mention. Got the kids with you? They'll love all of the Christmas activities, including Santa's Grotto. When it comes to winter events, does it get much better than a Christmas market in Bangkok? Probably not.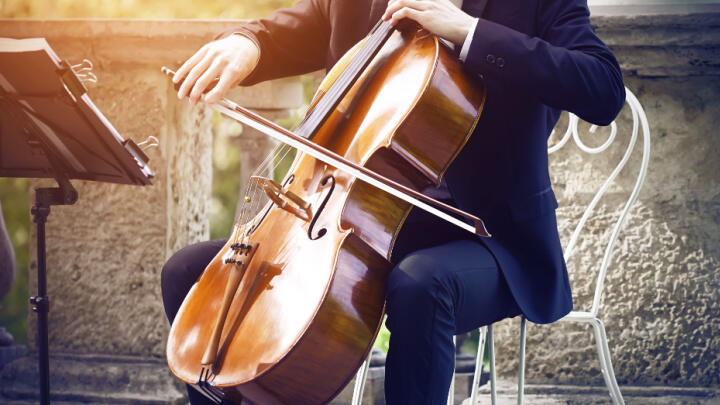 Do you love live music? Does classical music make the hairs on the back of your neck stand up? If yes, you're in luck, because Concerts in the Park is Bangkok's answer to, well, an orchestra playing songs in a park. 
Led by the Bangkok Symphony Orchestra, Concerts in the Park is a wonderful celebration of young and old songs held every Sunday throughout January and February at Chulalongkorn University Centenary Park. Featuring a medley of classical songs from both the West and Thailand, you're sure to recognize plenty of the foot-tapping tunes on offer. If you're lucky, you'll even see famous Thai singers taking to the stage to belt out movie scores and plenty of others. 
Given the lack of music festivals during the winter months, Concerts in the Park could be the perfect breath of fresh air to glow up your seasonal vacation!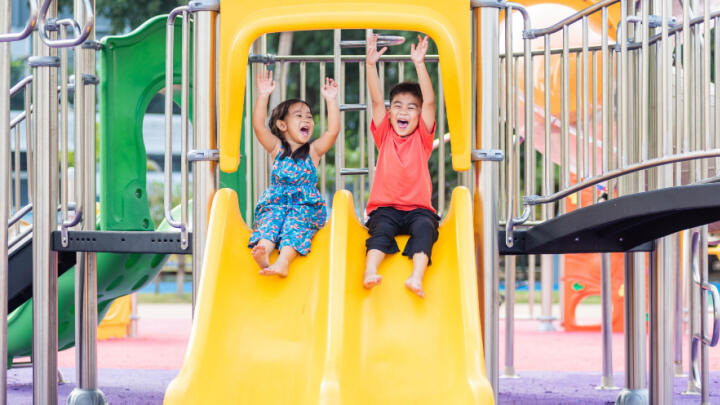 Sometimes, it can be tough to plan a trip when you're bringing the little ones. After all, what you and your partner enjoy doesn't necessarily gel with what a child enjoys. Mimosas at a rooftop bar? That's a hard pass for a child.
Thankfully, the second Saturday of January is a national holiday in Thailand dedicated to children. Funnily enough, it's called National Children's Day, and it puts the focus on kids. Not only do kids get free travel on the MRT and BTS Skylane, but they also get free entry to the Museum of Siam, as well as the Government House, where cheeky little ones can play Mayor and get their photos taken in the Prime Minister's office!
Those are just some of the many kid-friendly things that happen on National Children's Day, so keep an eye out on your travels and prepare the drag them into whatever you find!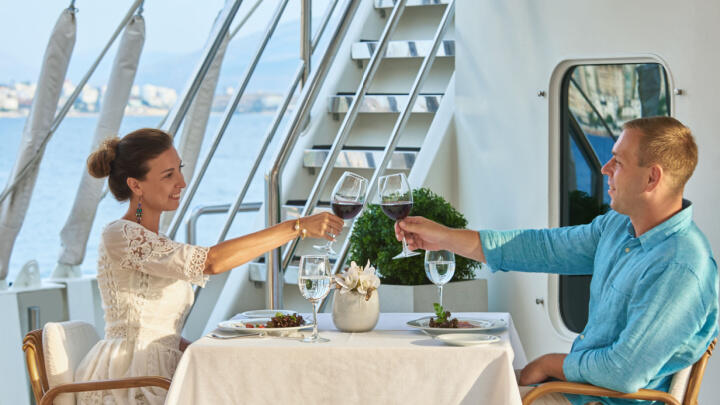 Valentine's Day
Did you know that Valentine's Day is a near-universally celebrated holiday? The card companies really did a number on humanity. Well, never mind corporate greed; you still need to pull out all the stops, lest your lover feels unappreciated. If you happen to be in Bangkok on the dreaded February 14, never fear; you'll find plenty of romantic distractions that'll trump all other events this winter!
How about a romantic dinner cruise along the Chao Phraya River? Featuring a wide variety of food and drink from all over the world, it's sure to tickle the fancy of even the pickiest partners. You'll also catch a show, see stunning views of the cityscape, and yeah, it's also pretty darn romantic. 
Or you could treat them to a relaxing spa. Let's Relax Spa is one of the best in the business, offering 90-minute authentic Thai massages that are sure to calm even the most up-tight SO, ensuring the remainder of the day is as romantic - and calm - as possible. 
Alternatively, bring out their adventurous side on a tour of the Ancient Temples of Ayutthaya. Featuring four unique sites, each filled with awe-inspiring discoveries, it'll surely make for a Valentine's to remember. 
Of course, you could just be boring and buy them flowers, but what kind of monster are you?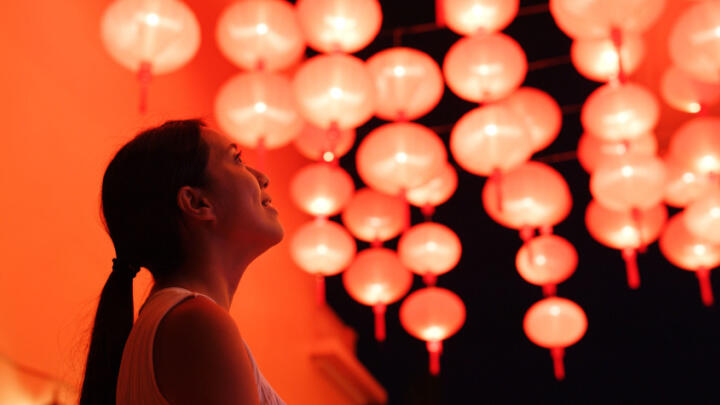 Chinese - or Lunar New Year - is a big deal in Bangkok - so much so that we've already created an entire guide to celebrating it. Feel free to give that link a little click to get a broader, more verbose, but incredibly well-written account of the big day. However, if you haven't got time to read it all, we'll give you a summary right here. Lucky. 
Normally falling sometime between January and February, the Chinese New Year is Asia's answer to the Gregorian New Year. It's also obviously better, as it marries the gift-giving and family focus of Christmas with the wilder celebrations we tend to associate with December 31. 
So, how should you celebrate the new year in Bangkok? Well, your first stop should be Chinatown, where the streets truly come alive. Dancing, processions, and acrobatics are normally on the bill, and you'll find plenty to eat and drink as you walk Chinatown's alleys. If you really want to get in on the fun, grab some red envelopes, fill them with well wishes, and hand them out to the locals! Or, if you want a quieter experience, head to Charoen Krung Street, which is a more lowkey celebration that'll still give you all the good new year vibes you seek.
And those are the very best winter events in Bangkok! If you're looking for more seasonal fun, check out Go City! With our All-Inclusive Pass and Explorer Pass, you can see all of Bangkok's best bits for one low price.