Brunch. Once seen as an indulgence of the upper class has exploded in popularity over the past decade, with city spots all over the world offering mid-morning feasts, bottomless drinks, and the best excuse to leave the house on Sundays since the church. And, well, we're preaching to the converted, aren't we? You didn't just stumble upon this here page. You want brunch. You need brunch. You sought out this very article because you have a burning question. 
Is brunch a thing in Bangkok? If so, what are the best brunch spots in the city? Firstly, yes, brunch is very much a thing in Bangkok. And what a glorious thing it is. Secondly, let's look at the 10 best brunch spots in Bangkok so you can take your pick. Now. We're doing it right now. 
Including:
Vistro
SEEN
ALATi
Chim Chim
H Dining
and more!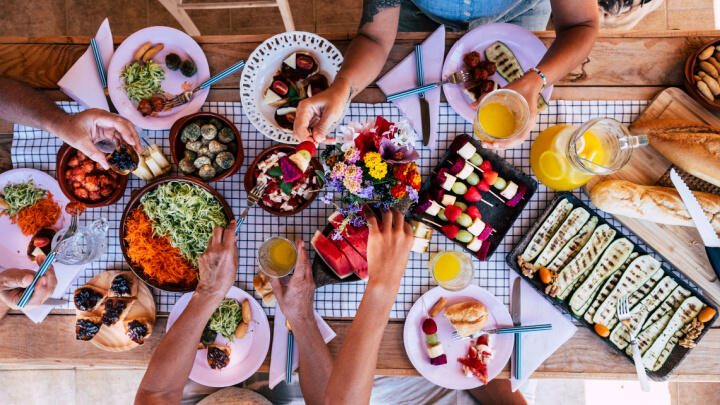 All day, every day
Don't worry, vegans; we see you. You, too, can get your brunch fix with entirely plant-based ingredients courtesy of Vistro. A portmanteau of vegan and bistro, Vistro offers a filling yet healthy brunch all day, every day. 
Vistro is a pretty popular spot for both brunch and general meals, so you may need to queue before getting a table. But it'll be well worth your time. 
If you're looking for more vegan dishes on your travels, check out our picks of the best vegan-friendly restaurants in Bangkok.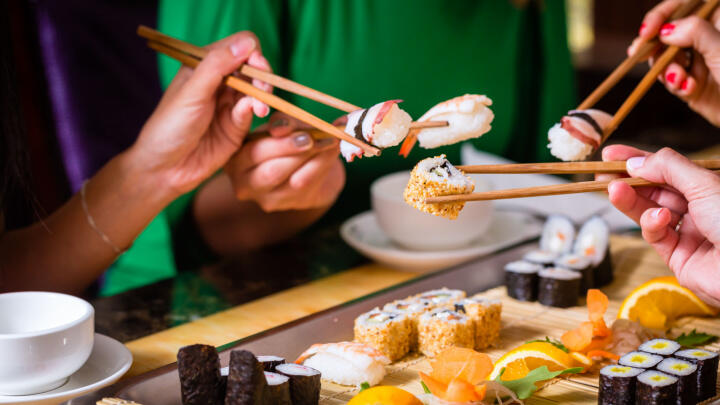 Saturdays from 12PM-5PM
Want a brunch with a view? Head up to SEEN Restaurant & Bar, located on the roof of the Avani+ Riverside Hotel for stunning views both on your plate and off it. 
Their brunch offerings are a mish-mash of international cuisines, featuring fried chicken, muscles, sushi, and much more. You can get bottomless drinks too, though you'll have to throw a few more bucks on the table.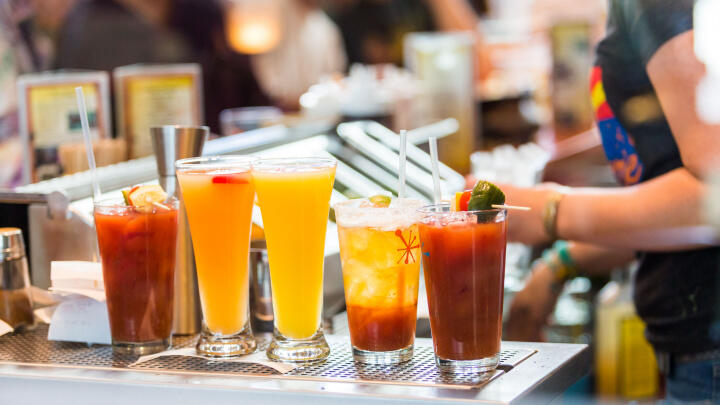 Sundays from 12:30PM-6PM
Another hotel, another brunch. This time, we're heading to Siam Kempinski Hotel Bangkok, where you'll find a delectable Mediterranean seafood brunch every Sunday. 
Prawn, lobster, and fish dishes are the name of the game here, and are to properly fill you up. And, like SEEN, you can get as many cocktails as you like, if you pay a little extra.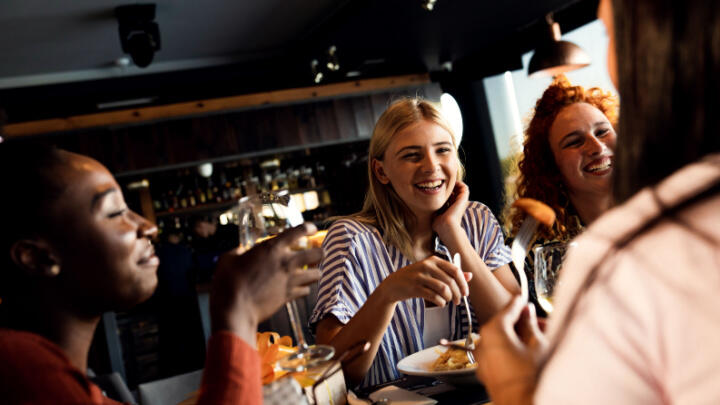 Every Saturday in April from 12PM-4PM
If you fancy some pounding bass to help you digest your massive meal, head to Chim Chim, where you'll find service with a soundtrack. 
With top DJs spinning all manner of genres throughout April, it's the perfect backdrop to some sunny brunch goodness. The food is top-tier too, making it easily one of the best brunch spots in Bangkok.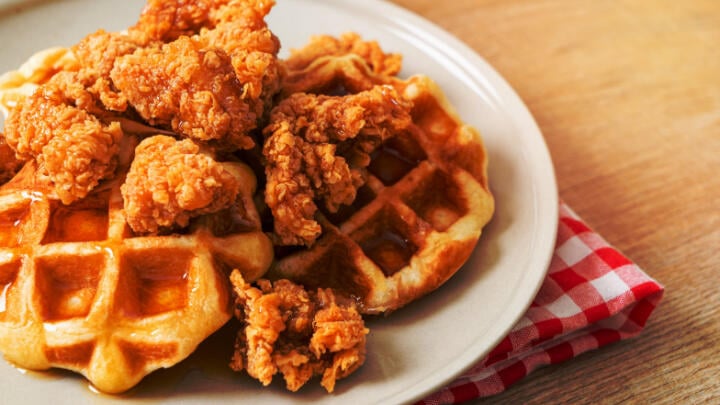 All day, every day
While the next brunch spot's name might suggest it's geared toward the sweet-toothed among you, there's a lot more to Chu Chocolate Bar & Cafe.
Sure, there are divine desserts prime for feasting, but their all-day brunch also offers the savory-tongued plenty of delicious things. Chicken and waffles, chorizo hash, and plenty more dishes are backed by refreshing alcoholic beverages that'll make your trip a memorable one. Or not, depending on how many you have.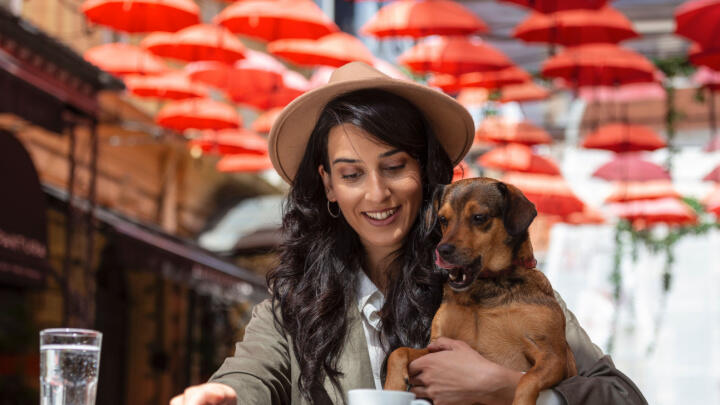 All day, every day
If, for whatever reason, you've brought your pet with you on vacation, where can you take them while you get your brunch on? Don't leave them at the Airbnb; bring them along to H Dining, where they'll be more than welcome. 
And, thanks to hefty portions of salad, sandwiches, and plenty more, feel free to eat as much as you like. And hey, maybe throw a little to your furry buddy. They love you unconditionally; the least you can do is give them your scraps.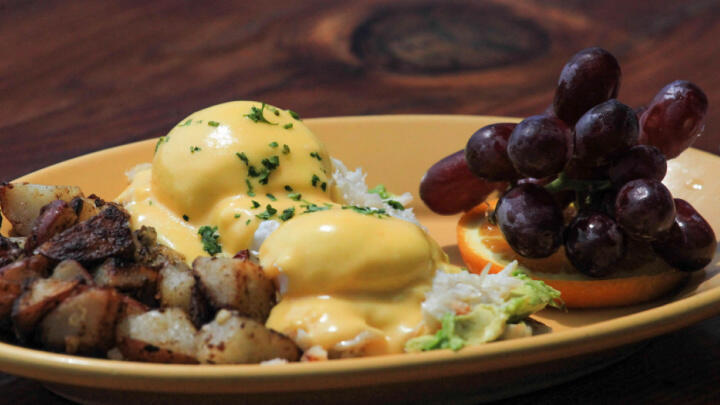 All day, every day
Siwilai Cafe is easily one of the best brunch spots in Bangkok if you have a hankering for some shopping. That's because this fantastic spot, which offers plenty of Thai-influenced brunch classics, is held within Central Embassy - one of the best shopping centers in Bangkok. 
Food-wise, expect Thai spins on classic brunch dishes like Eggs Benny, filled bagels, and syrup-adorned porridge. Drinks-wise, pay a little extra to get your bottomless fill.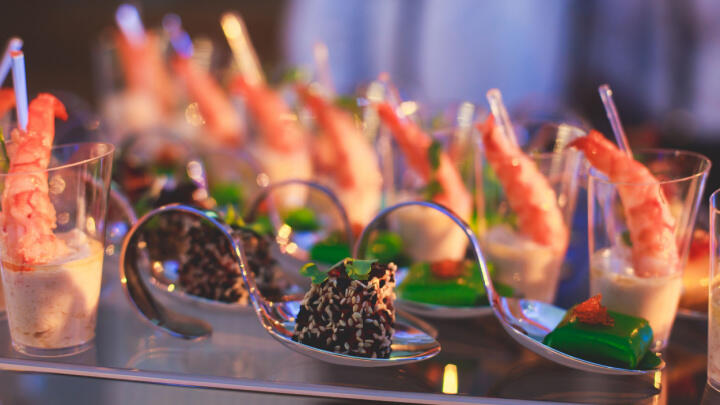 Sundays from 12PM-3PM
Yes, we're recommending another hotel, but when their brunch spot is this great, allow it. Stock.Room is the Kimpton Maa-Lai's on-site grocery store that moonlights as a brunch spot. And it's pretty fantastic.
Featuring Thai street food dishes, freshly baked pastries, and tons of grilled meats, veg, and seafood, your stomach will be more than content. Combine that with coffees, teas, and a tipple or twelve, and we've got ourselves on the of the best brunch spots in Bangkok!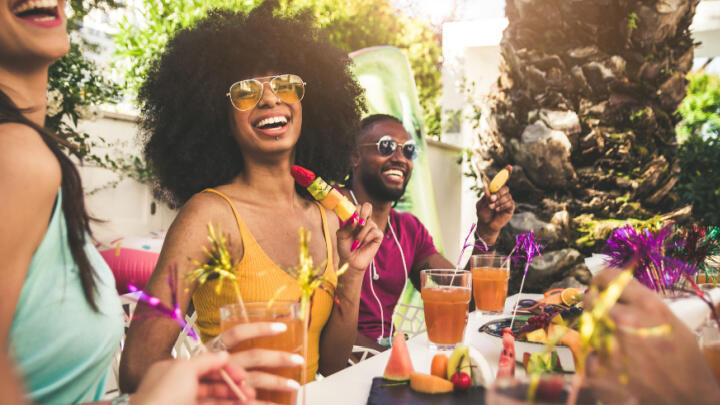 All day, every day
Toby's is a lovely joint with multiple locations across the city. Whichever you go to, you'll find sublime brunch vibes, a bright and airy locale, and a whole mix of cuisines to chow down on. 
Seafood, pasta, and salads join more typical brunchy dishes like Eggs Benny, toasted sandwiches, and plenty others. As an Australian chain, expect more Western-leaning offerings compared to some of the more authentically Thai places on this list, but sometimes, it's just to have something familiar.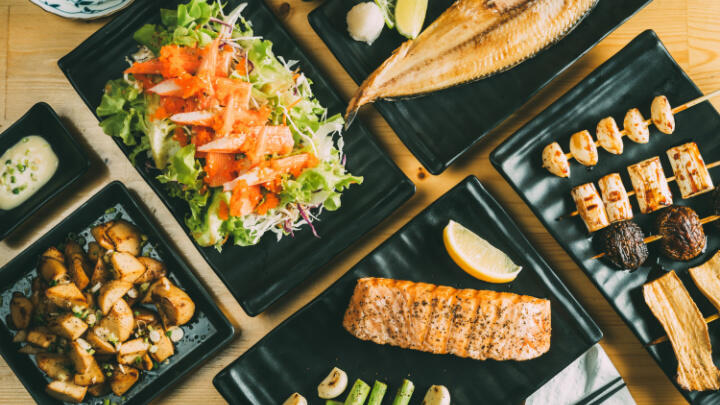 Sundays from 11AM-3.30PM
For our final entry, we look east to Japan. No, not literally, but at Zuma Restaurant, you'll find a Japanese-themed brunch spot that's arguably one of the best and most unique brunch spots in Bangkok. 
Everything at Zuma is served Izakaya style, which means lots and lots of sharing plates. Order everything and try a bit of each. Best enjoyed in groups - so the bill doesn't give you a heart attack - Zuma's blend of classic brunch ideas with Japanese dishes makes for an unforgettable experience. 
And those are our picks of the 10 best brunch spots in Bangkok! But food is just one part of your vacation experience. If you want to see all of Bangkok's best bits for one low price, check out Go City. With our All-Inclusive Pass and Explorer Pass, you can see the city at your own pace.