We usually take a vacation to relax, switch our brains off from the 9-5 grind, and take some well-needed R&R. But one of the many joys of visiting a new country is immersing yourself in the area's history and culture. So, if you want to expand your Thai horizons on your Bangkok visit, check out our pick of the best museums in the city!
Including:
Patpong Museum
Erawan Museum
Museum of Contemporary Art
Bangkok National Museum
and more!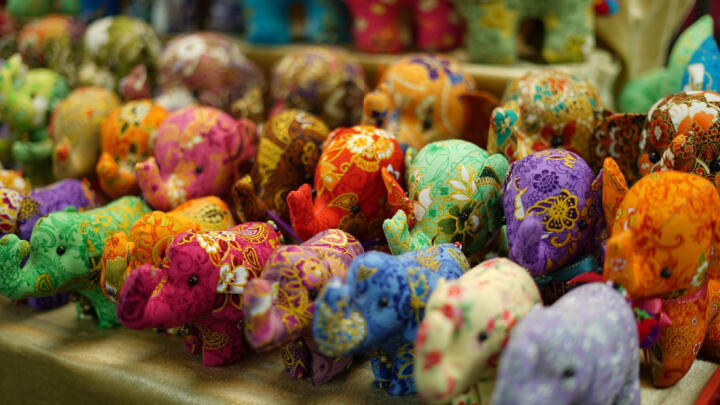 Into your entertainment as much as your history? Then check out Patpong Museum. Patpong was once a humble pineapple field, but quickly transformed into a bustling nightlife hub. Prepare for a journey filled with vintage photographs, captivating exhibitions, and plenty to learn. 
Explore the museum's extensive collection of memorabilia and relics, offering a nostalgic trip down memory lane. From posters to costumes, you'll get a glimpse of the glitz and glamour that put Patpong on the map.
But it's not all about the flashy side. Delve into the stories of colorful characters who shaped the district, from dancers to entrepreneurs who called it home. Discover Patpong's social and cultural impact on Bangkok and Thailand as a whole, and find out what made it the epicenter of the city's revered nightlife. 
Whether you're a history buff or just looking for a unique museum experience, the Patpong Museum is easily one of the best museums in Bangkok.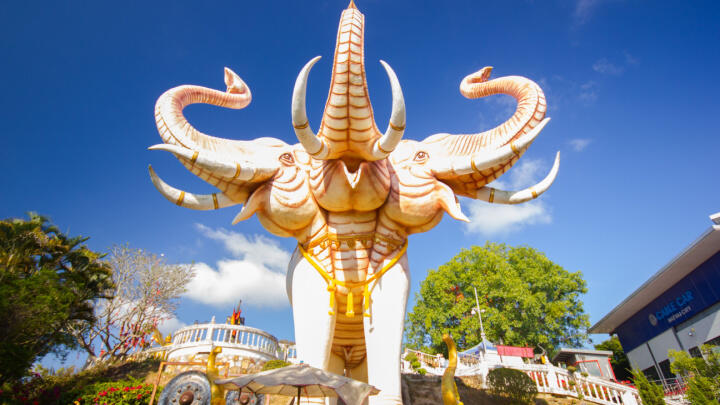 Want to have your mind blown? Why not go visit a three-headed elephant? You might be wondering how that can possibly relate to the best museums in Bangkok? Well, let us tell you about a little old place called Erawan Museum. 
The Erawan Museum is an architectural masterpiece that's shaped like a colossal, three-headed elephant. It's not just an elephant, mind you; it's a work of art that blends culture, spirituality, and history in an awe-inspiring way. Once you step inside the elephant's belly, you'll be surrounded by a jaw-dropping collection of Thai art and antiquities. It's like the elephant swallowed a time capsule full of religious artifacts, ancient sculptures, and breathtaking artwork from various periods.
The Erawan Museum doesn't just showcase traditional art; it also houses contemporary masterpieces that bridge the gap between old and new. So
whether you're an art lover, a history buff, or just looking for an unforgettable experience, the Erawan Museum is a must-see.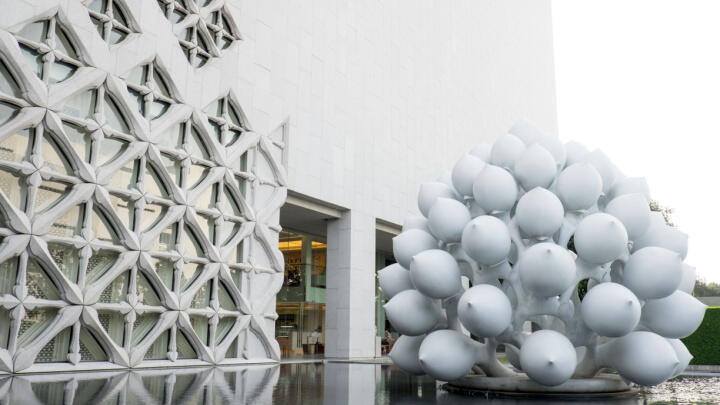 Image courtesy of vapadi/Shutterstock
If you're looking for a museum that perfectly encapsulates the ever-evolving culture of Bangkok and Thailand as a whole, then, boy, do we have the perfect museum for you. It's called the MOCA, or Museum of Contemporary Art, and it's one of the best in the city. 
Once you step into MOCA, prepare to have your senses assaulted by a riot of colors, installations, and artwork. The museum proudly showcases a diverse collection of Thai modern and contemporary art alongside mind-blowing creations from international artists who have unleashed their inner Picasso.
The MOCA also offers workshops, talks, and educational programs for art enthusiasts of all ages. So whether you're a seasoned art aficionado or just a beginner dipping your paintbrush into the creative world, MOCA has something to tickle your fancy and expand your mind.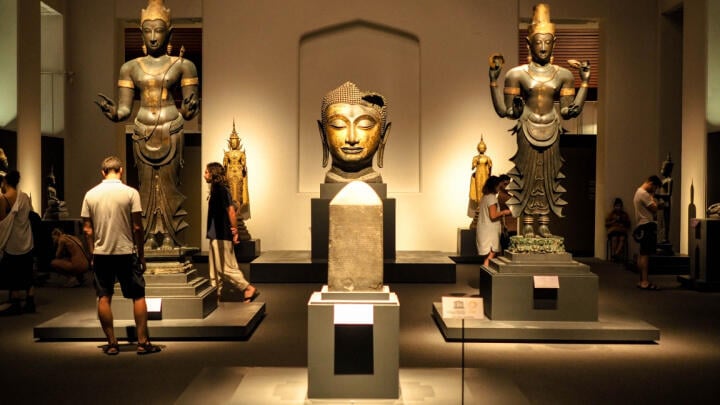 Image courtesy of thebigland/Shutterstock
The Bangkok National Museum is a treasure trove of Thai history and culture that will whisk you away on a captivating journey through the ages. Situated in the heart of Bangkok, this grand institution holds a collection of artifacts, including ancient sculptures, intricate carvings, and dazzling works of art that encapsulate Thailand's past, present, and future. 
One of the standout attractions is the museum's collection of ancient artifacts from the archaeological sites of Sukhothai and Ayutthaya, offering a glimpse into the grandeur of these ancient kingdoms.
So, whether you're a history aficionado, an art lover, or simply curious about Thailand's past, the Bangkok National Museum should be top of any Bangkok itinerary.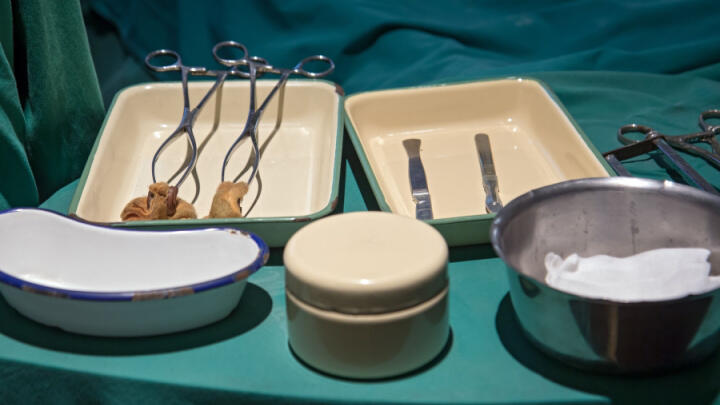 If you've the stomach for some of the weird and wonderful things that occur in the human body, head down to Siriraj Medical Museum. Nestled within the Siriraj Hospital, this museum offers a unique experience for those interested in the human body and its many mysteries.
From gruesome surgical tools of the past to displays of forensic pathology, the Siriraj Medical Museum provides a glimpse into the evolution of medical practices in Thailand. The museum is divided into several sections, each focusing on a different aspect of medicine. It's not for the faint of heart, but for those with a strong stomach and a curious mind, it offers a unique opportunity to learn about the intricacies of the human body and the advancements in medical science.
If you're a medical professional, a history enthusiast, or simply fascinated by the macabre, the Siriraj Medical Museum promises an unforgettable experience.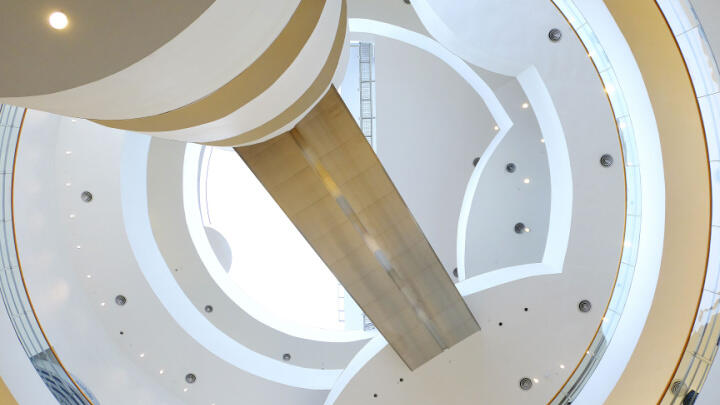 And finally, let's explore the meeting of both art and culture that takes place at the Bangkok Art and Culture Centre. This multi-story contemporary art space is a haven for art enthusiasts, where local and international artists come together to showcase their talents and push the boundaries of creativity.
As you step into the BACC, you'll find yourself immersed in a world of visual delights. The center features a diverse range of art exhibitions, from traditional paintings and sculptures to cutting-edge multimedia installations and performance art.
Beyond its impressive galleries, the BACC is a bustling cultural hotspot that hosts a variety of events, including art talks, film screenings, live performances, and workshops. It's a place where artists, students, and art enthusiasts converge, fostering a vibrant community and sparking lively discussions. So, if you love art in all its forms, then the Bangkok Art and Culture Centre could be one of the best museums in the city for you!
And those were our picks of the best museums in Bangkok! Looking for more mindless fun to unwind during your vacation to Thailand's capital? Check out Go City. With our All-Inclusive Pass and Explorer Pass, you can see all of Bangkok's best bits for one low price!