If you're looking for the best souvenirs to bring back from Bangkok, check out our top picks and prepare to blow your friends and family away!
Including:
Silk
Spa and Aroma Products
Antiques
Benjarong Porcelain
NaRaYa Bags
and more!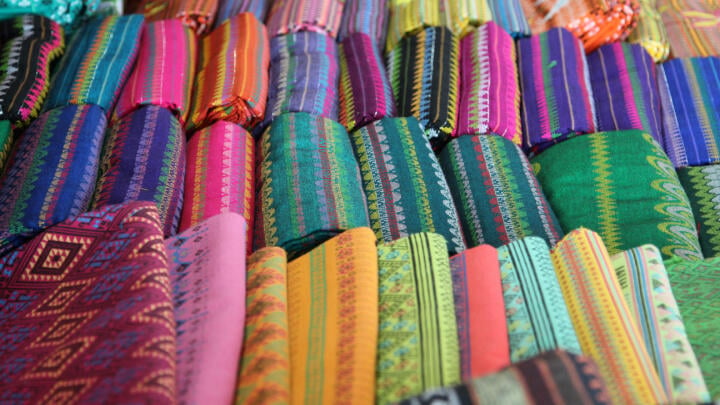 Best Souvenirs to Bring Back From Bangkok: Silk
Thailand is particularly famed for its world-class silk production. Among the country's prized souvenirs, Thai silk reigns supreme, with both tourists and locals hankering for some sweet silky smoothness. Bangkok serves as the central shopping epicenter for this sought-after fabric. So, why not jump on the latest trend and see what all the fuss is about? And, if you're going to pick some up, where better than the source?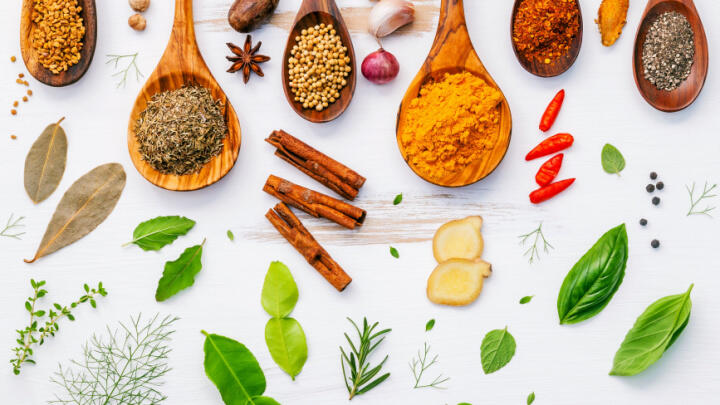 Best Souvenirs to Bring Back From Bangkok: Spa and Aroma Products
Bangkok hosts an array of aromatic and herbal products renowned for their immediate soothing and relaxing effects. Often created with locally sourced medicinal herbs like lemon, lavender, and basil, these items offer respite to myriad issues. For instance, after a long, tiring journey, you'll find a product to help rejuvenate you. As such, they make perfect, compact souvenirs to bring back for your friends or family!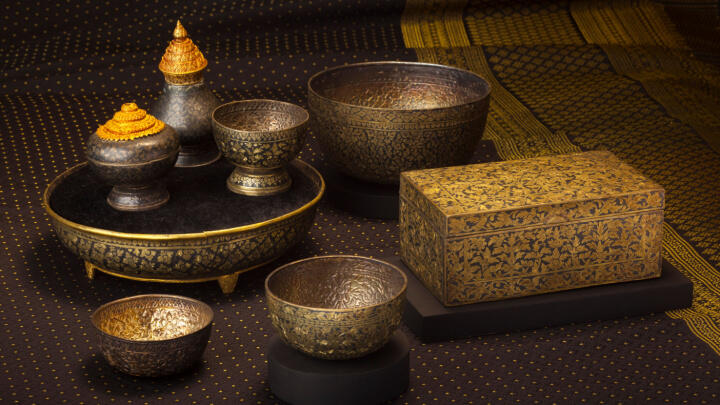 Best Souvenirs to Bring Back From Bangkok: Antiques
Thailand is a treasure trove for history and culture enthusiasts, boasting a rich collection of "antique" items like vintage maps, ancient books, gems, paintings, and idols. Although original antique pieces are scarce and costly due to strict Thai government regulations, nearly identical replicas of these rare treasures are available in Bangkok's markets. These intricately crafted items serve as excellent decorations, thoughtful gifts, and cherished mementos of your cherished experiences. Plus, as replicas, they won't break the bank!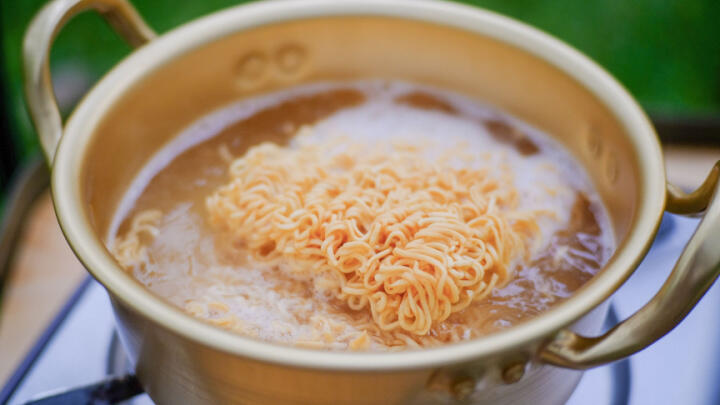 Best Souvenirs to Bring Back From Bangkok: Instant Noodles
Yes, really. You might be surprised to find food items on this list but bear with us. While packing fresh, squishy food is a big no-no for international travel, instant noodles are dried and often vacuum-packed. And Mama's tom yum noodles are a great gift idea for noodle enthusiasts. Clearly blowing every Western instant noodle out of the water, they'll make one hungry friend or family member a very happy camper.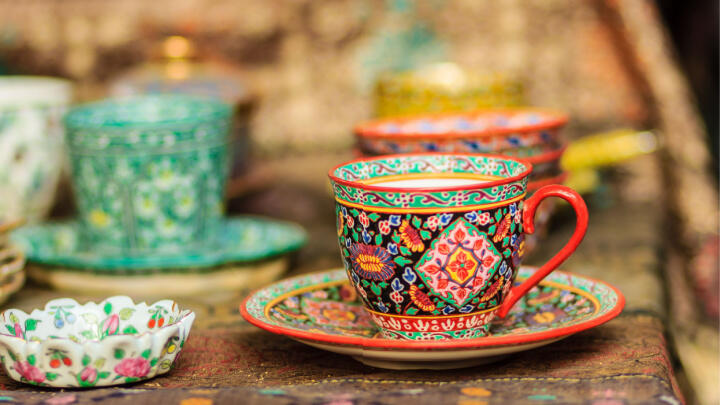 Best Souvenirs to Bring Back From Bangkok: Benjarong Porcelain
Initially exclusive to Thailand's royal families, elegant and ornate porcelain pieces are now accessible at affordable prices to one and all. Rejoice! From dining wares to home décor and gift sets, it'll leave your friends and family back home feeling all regal inside. Of course, porcelain can be incredibly delicate, but many stores and stalls will offer robust packaging to keep it safe. Some even offer international shipping, if you don't want to risk airport staff throwing your bags about pre and post-flight.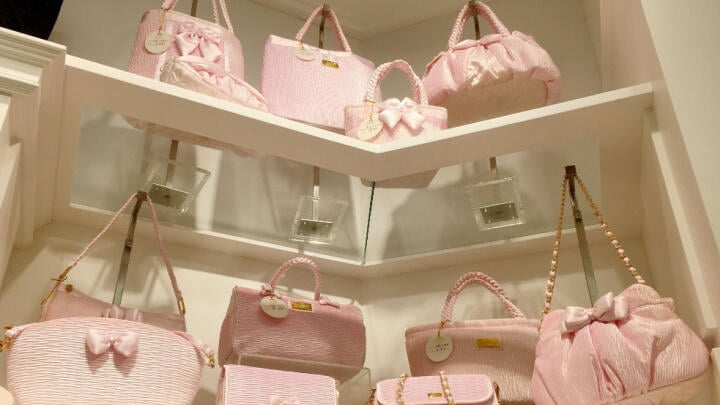 Image courtesy of Thiti Sukapan/Shutterstock
Best Souvenirs to Bring Back From Bangkok: NaRaYa Bags
NaRaYa stands as one of Thailand's renowned brands, celebrated for its diverse collection of purses, bags, and pouches crafted from an array of fabrics. These bags have achieved global fame for their stunning aesthetics and exceptional quality. As a result, they serve as perfect options when seeking affordable yet outstanding gifts for your dear ones. With their eclectic patterns, vibrant colors, and unconventional designs, these bags allow you to carry a piece of Bangkok's essence wherever you travel. They make great gifts, too, if you have the space to pack them in your luggage!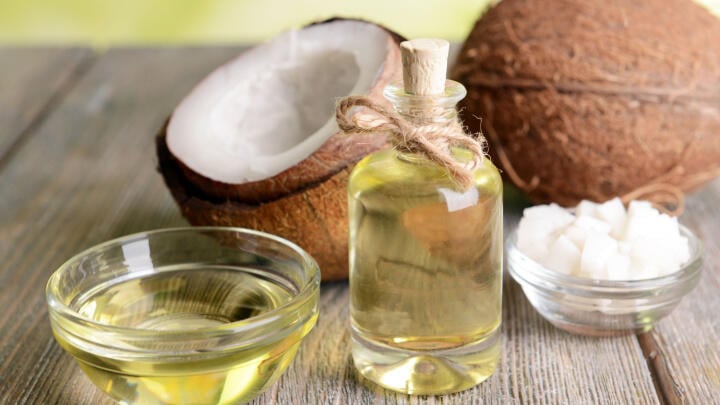 Best Souvenirs to Bring Back From Bangkok: Coconut Oil Products
Embraced for its versatility, Thai coconut oil is a popular moisturizer, sunscreen, and facial beauty aid in Bangkok. But this jack-of-all-trades wonder product goes beyond its skincare applications, offering remarkable aromatherapy and hair care benefits, too! Locally sourced and processed, it's available in various forms, including pure oil and derived products like soap bars, hair treatments, and even food items. If your friends and family haven't participated in the coconut revolution, pick them up some products and help change their lives for the better.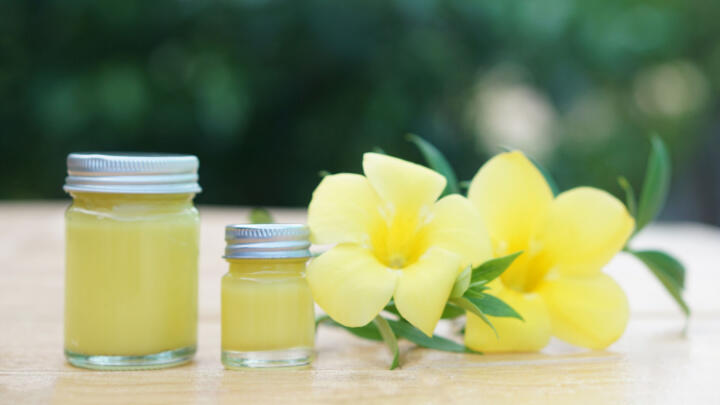 Best Souvenirs to Bring Back From Bangkok: Pim Saen Nam
Speaking of wonder products, have you heard of Pim Saen Nam? It's a medicinal blend of Eucalyptus essential oil, methanol, camphor, and local ingredient Pin Saen, and it can seemingly do everything. Get motion sickness? Pim Saen Nam. Congested sinuses? Pim Saen Nam. Phlemy throat or a tickly cough? Pim Saen Nam. Just roll it onto your skin and see the benefits for yourself. Easily one of the best souvenirs to bring back from Bangkok. 
Best Souvenirs to Bring Back From Bangkok: Handicrafts
Bangkok is a treasure trove of exquisite Thai handicrafts, offering a diverse array of goodies, including intricately carved cushion covers, stylish carry bags, charming baskets, and decorative wooden pieces. Ideal for casual and formal occasions, these items make great gifts that will spice up your loved ones' abodes. While locally crafted designs can be pricier, some weekend markets and stores offer top-quality products at affordable rates, ensuring you can bring a piece of Thailand's artistry and culture into your life without breaking the bank. Plus, as they come in all shapes and sizes, finding one that you can stash comfortably in your luggage shouldn't be an issue. 
Best Souvenirs to Bring Back From Bangkok: Silver Jewelry
And finally, we'll end on one of the most sought-after souvenirs in Bangkok - Thai silver. Renowned for its quality metalwork and intricate designs, it'll make the perfect gift if you can foot the bill. In Bangkok, you'll find exquisite silver treasures around every corner, including anklets, bracelets, and necklaces. These remarkable pieces are meticulously fashioned by tribal artisans from Northern Thailand, adding a touch of cultural richness to your shopping experience in the city. It might be worth doing some research into where to get legit pieces so you can avoid being ripped off, but if you know where to go, you'll be golden. Or silver, in this case. 
And those are our picks of the best souvenirs to bring back from Bangkok! Of course, vacations aren't just about gift buying, so make the most of your trip with Go City! With our All-Inclusive Pass or Explorer Pass, you can see all of the city's best bits for one low price!