Heading to Bangkok this year and want to see what all the Thai therapy noise is about? You're not alone. Thousands upon thousands of people travel to Bangkok every year, and many of them go for spa treatments. So, if you're heading there and want to know what the best spas in the city are, we've got you covered. 
Including:
Let's Relax Spa
Di Wellness Med Spa
Bhawa Spa
Mandarin Oriental
and more!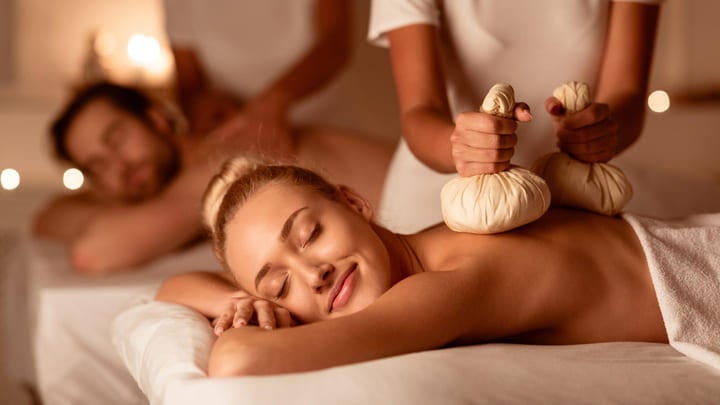 No trip to Bangkok would be complete without experiencing a world-famous, authentic Thai massage. Thai massages have taken the world by storm, so you're likely to find one a stone's throw from your flat if you live in a city. But nothing beats going to the source, and at Let's Relax Spa, you can treat yourself to one of the best Thai massages in Bangkok. 
Combining yoga postures and Ayurvedic principles, Thai massages have healing properties that will leave you feeling completely refreshed and rejuvenated. And what better way to indulge in some serious R&R after all your Bangkok experiences than a 90-minute massage? With Go City, the whole thing's on us. 
Each session is handled by an experienced masseuse and therapist. And, using the best tools and treatments in the biz, they'll de-knot you like nobody's business!
Alternatively, if you're not the sort of person who likes to be touched, Let's Relax Spa has some other options. And no, no judgment here. Massages aren't for everyone, especially from strangers. If your idea of relaxing is soaking in a pool of rejuvenating water, try their Onsen Experience. 
Onsen originated in Japan, where hot pools of mineral water have been used for myriad health benefits for generations. And yeah, maybe Let's Relax Spa borrowed some inspiration for their own Onsen experience, but you're not in Japan - don't question it!
From hot baths to soothe the muscles to cold baths that tighten the skin, there's a bath for everyone there. Soda baths, mineral baths, the list goes on and on. If you don't know what you need, feel free to talk to the friendly and knowledgeable staff, explain your needs, and get some recommendations!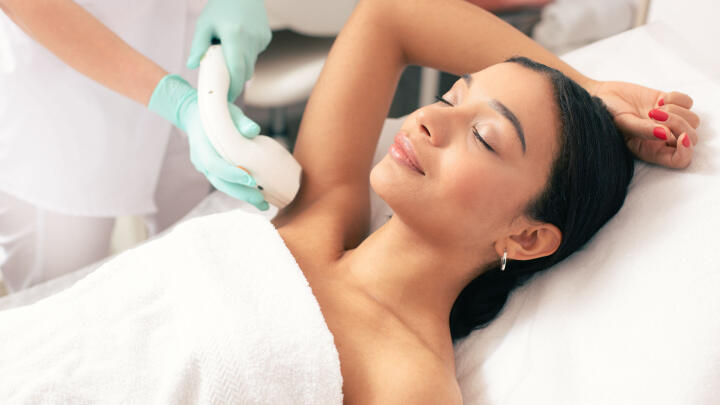 Divana has been making waves in Thailand for a while now, having built up a veritable empire of spa and beauty hotspots. Recently they've shacked up in the Central Embassy shopping mall in a little old place called Dii Wellness Med Spa. So, if you fancy a bit of a break between shopping bouts, head there and get some TLC.  
Many visit Dii Wellness Med Spa for three of their specific treatments. The first is their facials, which use advanced technology to help improve your skin's appearance, including reducing wrinkles, fine lines, and age spots. So, if you're 55 but want to look 25, give it a go. 
You'll also find a variety of body treatments, including massages, scrubs, and wraps, that'll help you relax, reduce your stress levels, and even improve circulation.
But Dii Wellness Med Spa's unique offering is laser hair removal. They'll permanently burn off any unwanted hair from your body. So, if you're terrified of unsanctioned follicles, go send them to the afterlife.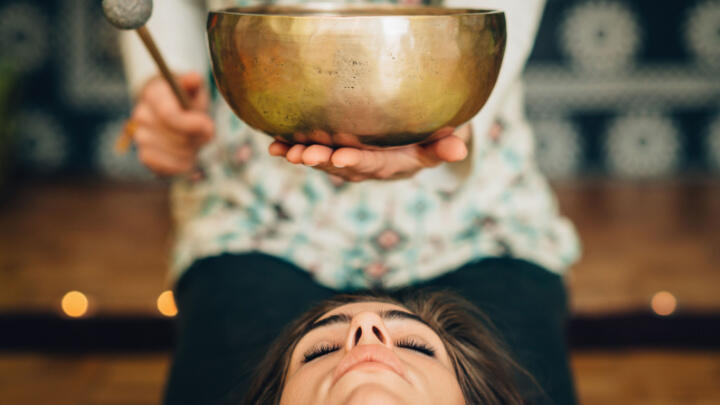 If you're looking for a more bespoke, holistic experience at your spa, look no further than Bhawa Spa. The brainchild of a few friends nearly 10 years ago, it tried to do something a little different.  
Their aim is to tailor your treatments to your needs. Using nothing but natural ingredients, Bhawa Spa ensures you get the right kind of treatment using the right kinds of products that will suit your skin type, or any existing ailment. After all, the last thing you want with a spa visit is to leave feeling worse!
All the usual treatments are available, including facials, massages, scrubs, and wraps. But Bhawa Spa also offers potential punters yoga lessons, meditation sessions, and even sound therapy. Everything is designed to help you feel rested, relaxed, and to leave looking and feeling like a million bucks. 
Plenty of hotels have built-in spas. Well, at least the classy ones. But do many of them offer self-defense classes? They do not. Step on up, Mandarin Oriental. It's your time to shine. 
The Mandarin Oriental's spa offers a whole host of treatments, including massages that'll help relieve muscle fatigue, channel your inner strength, and a whole host of other speculative things. But what sets it apart is its classes. Want to learn Muay Thai boxing? You can. Need a hand with your volley? They offer tennis lessons for any budding baller. 
You'll also get access to the hotel's private pool, where you can enjoy your own floating spa experience. Whether you need to cool off in the mean Thai heat or just want to spread out like a starfish, it'll do the job.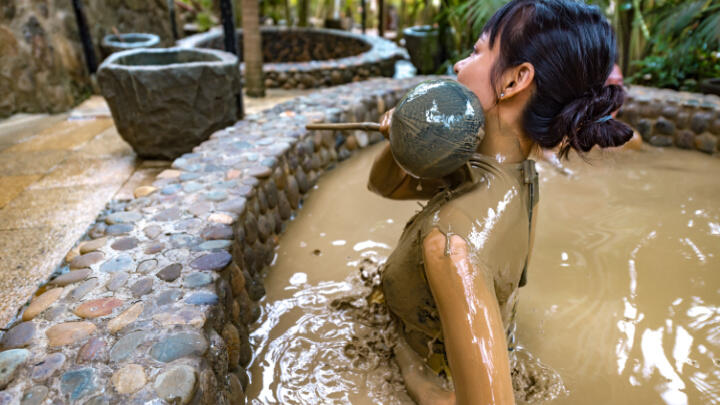 Sometimes, reviews can be the deciding factor when choosing an experience. But do you know what's better than reviews? Press coverage. After all, the media wouldn't dare lie to you, would they? Of course not. So, if you want to hit up a spa that's been featured in Vogue, Harper's Bazaar, and The New York Times, and was masterminded by none other than Deepak Chopra, you'll love Chiva-Som. You will love Chiva-Som, or Deepak's coming for you. 
Set across 20 acres of lush tropical gardens, Chiva-Som features a private beach, swimming pools, a fitness center, and various treatment rooms offering Thai massages, facials, body scrubs, and wraps. The resort also offers a variety of holistic programs, such as yoga, meditation, and nutrition counseling.
But the piece de resistance is arguably the Mud Bath. Have you ever bathed in mud? Well, you can here. But this isn't your usual wet backyard dirt. Created using the finest clay, herbs, and minerals, legends say bathing in all this can detoxify the body, purify the soul, and rejuvenate your life force. Even if it doesn't, it'll still be a story to tell your grandkids. 
So, if you were wondering what the best spas in Bangkok are, wonder no longer! No matter your needs, you're sure to find the perfect place to unwind and revitalize! After all that relaxing, you might need some inspiration for your vacation itinerary! With Go City, you can see the best of Bangkok for one low price. Check out our All-Inclusive Pass and Explorer Pass and see which one suits your trip!