Ever wonder where the rich and famous stay when visiting Bangkok? Why, at some of the most famous hotels in Bangkok, of course! Want to know what those are? Check out our picks of the best below, and imagine having the money to rub shoulders with some of the most famous faces on the planet!
Including:
The Peninsula 
Siam Kempinski Hotel
Shangri-La
Mandarin Oriental
and more!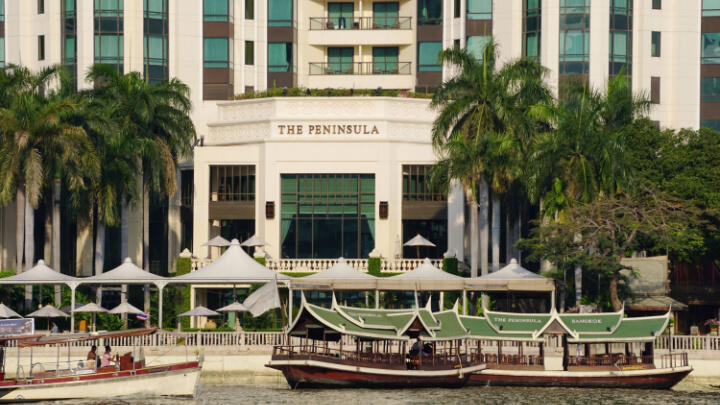 Image courtesy of EQRoy/Shutterstock
One of not just Bangkok's but the whole of Asia's five-star hotels, The Peninsula is affluent in every sense of the word. Boasting a luxury car airport shuttle service, you'll feel pampered as soon as you leave the plane!
The hotel itself has all the bells and whistles you would expect from a 5-star resort - an amazing outdoor pool, a relaxation spa, and a sauna to help you sweat out your long flight. It's unsurprising, then, that the hotel attracts the rich and famous from far and wide.
The suites they stay in are also the lap of luxury; spacious rooms, the finest linen, hot tubs with a view, and all the amenities anyone could ever want. No list of the most famous hotels in Bangkok would be complete without mentioning The Peninsula!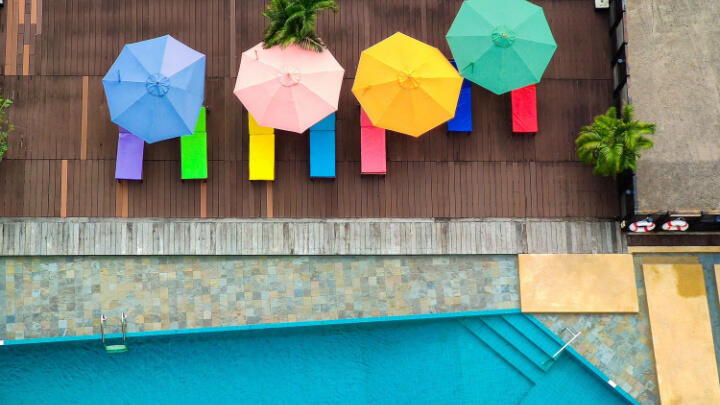 Another stunning hotel in Bangkok is Siam Kempinski, which flexes its opulent architectural muscles at every chance it gets. 
Pristine gardens surround a massive pool out the back, which is also flanked by deck chairs and dining tables. Yes, you're more than welcome to take your dinner outside. And given the delightful weather Bangkok offers, you might just do that. The menu is prepared by star chef Chayawee, and offers a rich fusion of different international cuisines with Thai classics. 
The suites vary in size and location, with family-friendly options as well as your typical standard and expensive varieties.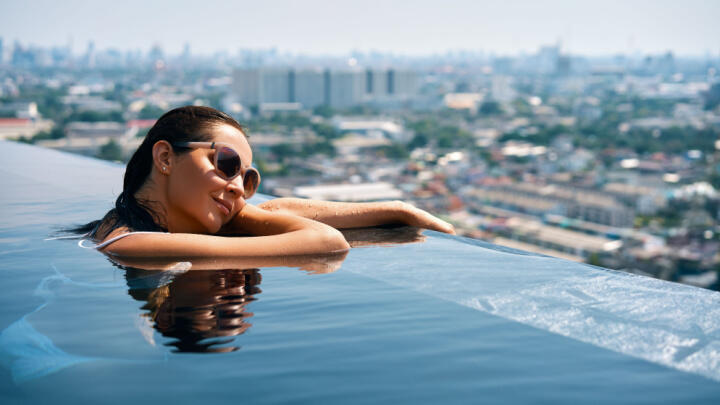 Fancy a stay in Nirvana? Head on over to Shangri-La. This 25-story high monolith is easily one of the most famous hotels in Bangkok. Overlooking the Chao Phraya River, it offers some of the best views in the city right from your hotel room. 
It's another place on this list that welcomes the rich and famous every year, and that's not just for the views. Its rooftop swimming pool is one of the coolest ways to take a dip in Bangkok, and is available to everyone who stays.
The rooms are also sublime, with a restrained decor that still offers all the things you'd expect from a top-shelf hotel. And the food on offer means you may never want to leave, with a menu offering both local and international dishes cooked to perfection.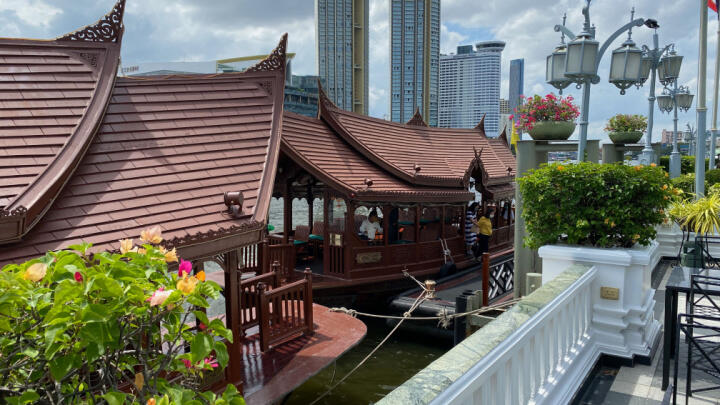 Image courtesy of seanseyeview/Shutterstock
Staying where the famous stay is all well and good, but what about a hotel that frequently hosts kings and presidents? That would be the Mandarin Hotel, another of Bangkok's oldest 5-star hotels. 
King Charles III, President Bill Clinton, and even star of the silver screen Audrey Hepburn have all booked suits over the years. And really, would any of them stay there if the suites weren't top of the line? No, they would not. That tells you everything you need to know.
Another reason they stayed is likely the food. If you didn't know, Mandarin Oriental has its own 2 Michelin-starred restaurant on site. It's called Le Normandie, and the mouth-watering dishes on their menu will leave you more than satisfied.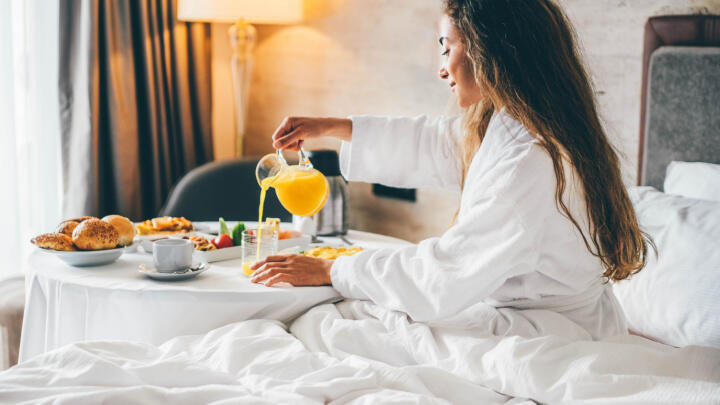 Another hotel, another Michelin-star restaurant! COMO Metropolitan is its name, and modern, city-side dwelling is its game.
Hosting a wealth of international - and local - people all year round, it's easy to see why. Massive rooms, comfortable beds, entertainment systems, and even yoga mats are available to all guests. 
And for food, you'll be more than taken care of by Nahm Thai Restaurant, where you'll enjoy authentic Thai dishes from the comfort of your own bed. And, let's be honest; after a day of heavy exploring, can anything beat that?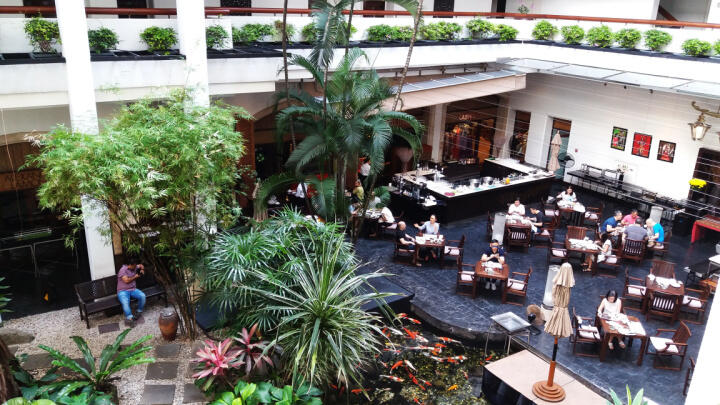 Image courtesy of JaniceKuan/Shutterstock
How does a fusion of classic Thai interior design and modern outward architecture sound? Good? Great, even? Well, Anantara Siam Hotel's got your number then, as it offers just that. 
With rooms and shared spaces almost primed for photo ops, it's no wonder it's become a hotspot of upper-class activity. After all, if you're famous and see something cool, does it even matter if your legion of fans isn't reacting to it online? No. 
Either way, they don't just come here for the decor; they flock to Anantara Siam Hotel for its relaxed vibe, great service, and top-shelf amenities. And all of that makes it one of the most famous hotels in Bangkok.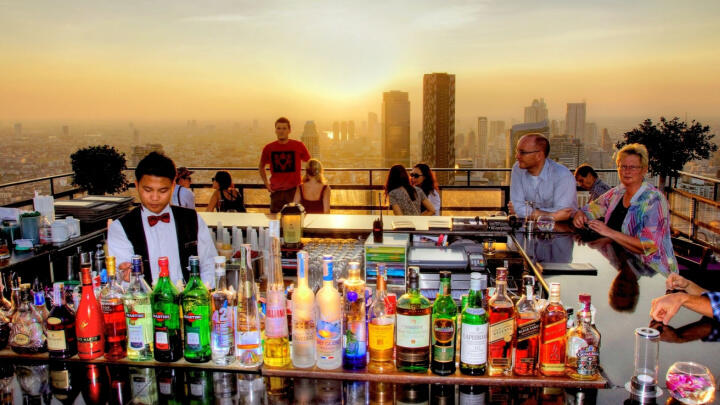 Image courtesy of Chantal de Bruijne/Shutterstock
Of course, one of the best things about staying at a hotel is a visit to the on-site bar. But not many hotels can boast their own rooftop bar. Well, not many except Banyan Tree, which has spectacular views on tap.
Every room has its own dedicated lounge replete with TV, stereo, and sofas, which is separate from the bedroom space. It's no wonder it draws the rich and famous like a moth to flame. Oh, and room service is available 24 hours a day, which is perfect for those of us who can afford to sleep all day and party all night. If only.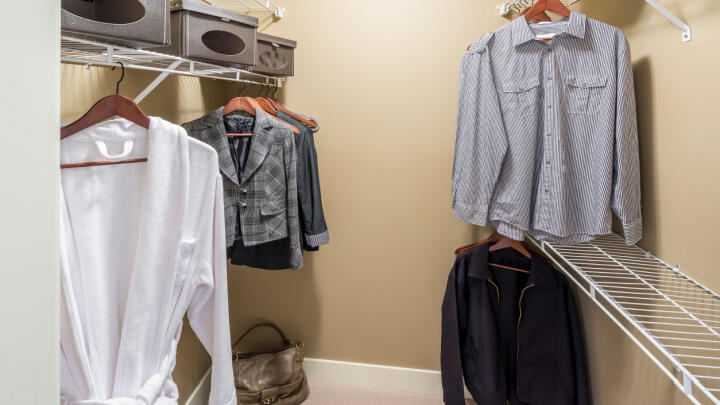 And finally, one thing many of the richest and most famous people attest to is being environmentally conscious. Of course, these statements are often made after using their private jets to pop out for their favorite pizza, but who are we to judge? We should absolutely judge that, and when we do, those same rich and famous people will say they stay at Hansar. But why does Hansar absolve them of their extravagance? Well, because it's one of the most famous eco-hotels in Bangkok. 
They stay in intricately decorated rooms, which all include flat-screen TVs, walk-in wardrobes, free Wi-Fi, and accompanying rain showers. Nice.
And those were our picks of the most famous hotels in Bangkok! Has this list tickled your fancy? Do you have the cash to splash on these account-draining hotels? Well, best save some cash on everything else. And, with Go City, you can see the best of Bangkok for one low price! Check out our All-Inclusive Pass and Explorer Pass and see which suits you!