Calling all spook seekers! Do you get all giddy when October 31 comes around? Have you already planned your costume out months in advance? If so, you must be one of those many Halloween enjoyers we hear so much about. 
Welcome, freaky friends, to our guide about Halloween in Bangkok. Below, we'll discover whether people celebrate Halloween in Bangkok and, if so, what sort of shenanigans you can expect if you happen to be visiting over the spooky season. So, without further ado, let's get weird.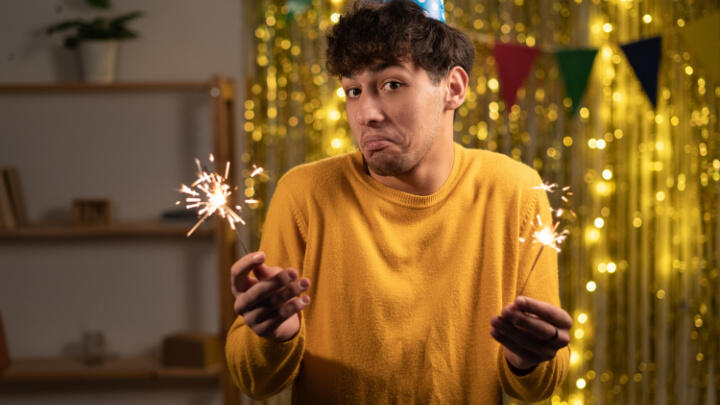 Do people celebrate Halloween in Bangkok?
This is a complex question to answer - after all, we've created a guide to Halloween in Bangkok, so they must do, right? Well, yes and no. 
See, Thai people are deeply superstitious. Many locals very much believe in spirits and supernatural beings - beliefs passed down through generations of storytelling. As such, many feel celebrating Halloween would only invite the ire of said beings. 
On the other hand, Bangkok, in particular, is a massively popular tourist destination, welcoming travelers and revelers all year round. And, yes, that includes during Halloween. Because of this influx of visitors, Halloween events do happen over the period. Just don't expect many locals to attend.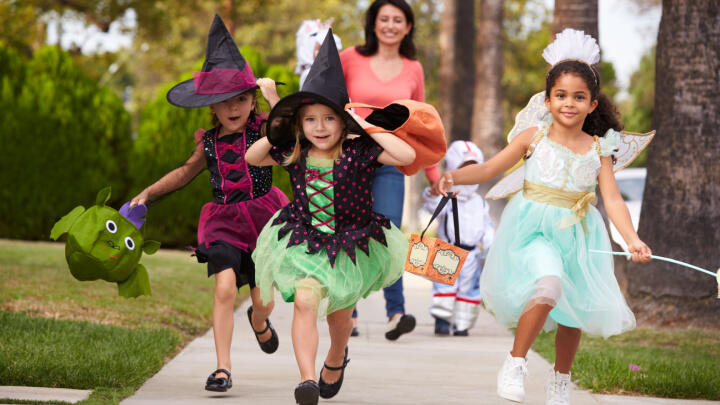 Is there trick-or-treating in Thailand?
Further to the above point, the term "Halloween" is outside the Thai lexicon. October 31 is just another day. That means no trick-or-treating, pumpkin lanterns, costumes, or spooky decorations. 
It's worth bearing that in mind when heading to one of the events below. Make sure you're respectful to the locals as you head to and from the event space, because most people will not be in the same spooky headspace as you.
So no pranks, and generally, just don't be a nuisance. 
Anyway, with that disclaimer out of the way, let's explore the best Halloween events in Bangkok!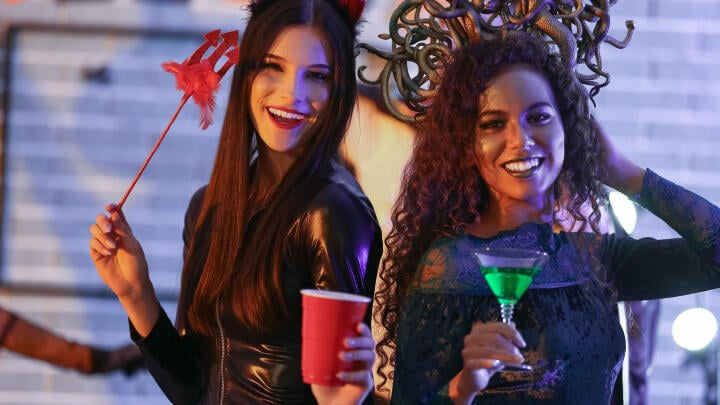 Maison Close @ Sing Sing
Sing Sing is already known for their parties, but guest DJs aim to kick things up a notch at this Maison Close event. Expect dancefloor fillers, drinks, and even costume contests. Be prepped for this one. And no, you needn't dress in lingerie alone. 
Halloween Havoc @ Maggie Choo's
If you don't know who the Bangkok Invaders are, you will soon enough. They're a group of hip-hop DJs and MCs who tear it up in the Thai capital every weekend. And, if you head to Maggie Choo's this Halloween, you'll get to dance all night as they do their thing. 
Dress to impress as you dance the night away, thanks to tunes from DJ ONO, DJ Buddha, and DJ Arm.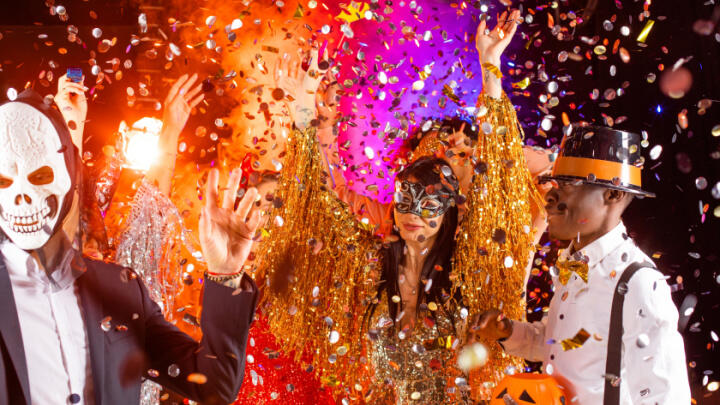 Haunted Mansion Party @ Abandoned Mansion
If your costume of choice harkens back to the roaring 20s and 30s, the Haunted Mansion Party could be right up your shifty, dark alley. Yes, the theme is ol' timey gangsters, so put on your best suit, don a ribbed hat, and leave the Tommy gun at home. 
Expect exclusive performances, unique cocktails inspired by your Al Capone's and John Dillinger's, and hope your pinstripe suit wins costume of the night!
Welcome to the Petting Zoo @ Bar.Yard
Unleash your inner animal at Bar.Yard this year. Petting Zoo is like Pixar's Zootopia, except no one's a cop, and everyone's blasted. So loosely like Zootopia, then. 
Adorn your best animal-adjacent attire, howl for the stunning spooky cocktails mixed exclusively for Halloween, and dance well past the full moon.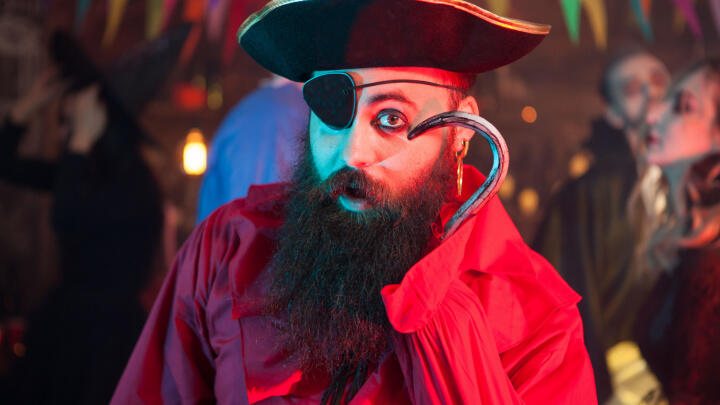 Pirate Party @ Trader Vic's
Yarr, me hearties! If you're looking for a pirate-themed fest to match your swashbuckling attire, head to Trader Vic's for a pirate party you won't soon forget. 
Grog'll flow like the seven seas, DJs will be spinning modern floor fillers and pirate chanties, and there are even snacks. Probably pirate themed, so don't expect much Vitamin C. Just let the scurvy take ye!
It Feels Good to be Bad @ The Standard
If you're looking to embody a bit of the weird carnival spirit on your Halloween night in Bangkok, head to The Standard for a sinfully playful night.
At 'It Feels Good to be Bad', you'll partake in gallons of drinks and enjoy a medley of music from top DJs. But it doesn't end there. You'll also enjoy parlor games, tarot readings, and there are prizes up for grabs for the best costumes. Plus, big beauty brand MAC Cosmetics will be there to help you achieve the perfect look! Does it get much better than that? No, it does not.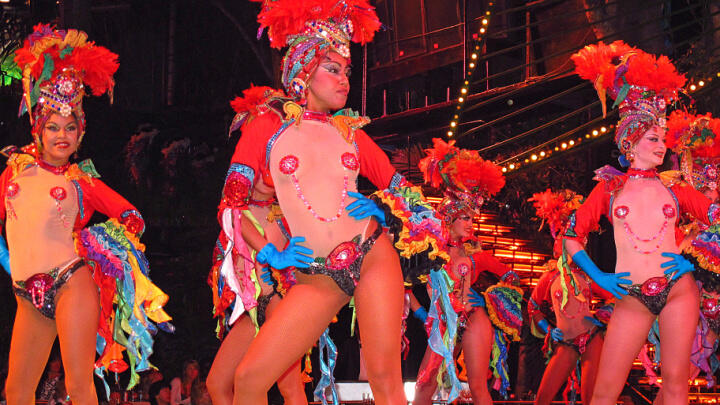 Image courtesy of Sergey-73/Shutterstock
Asylum Madness @ Havana Social
Are you ready to enter the asylum? After a short hiatus, 2022 saw the return of Halloween at Havana Social. And it came back with a bang.
This year, all bets are off. Expect every part of Asylum Madness to be bigger and better than last year's event. Be prepared for the hottest Latin beats spun by top DJs, Caribbean drinks, and plenty of eye-raising costumes. Best dressed wins a bottle of rum too, just to round off a fine evening of Halloween fun. 
HALLOwine @ Cagette
After a smarter affair that trades in sweaty dancefloors for grape sipping? Head to HALLOwine at Cagette. And yes, it's a brilliant play on words. We dutifully tip our hats to such wonderous wordplay. 
Featuring a selection of five wines handpicked by a top sommelier, expect a night filled with clinking glass, relaxing music, and nibbles. Sure, it won't blow the barn doors off, but it's certainly one of the calmer things to do on Halloween in Bangkok!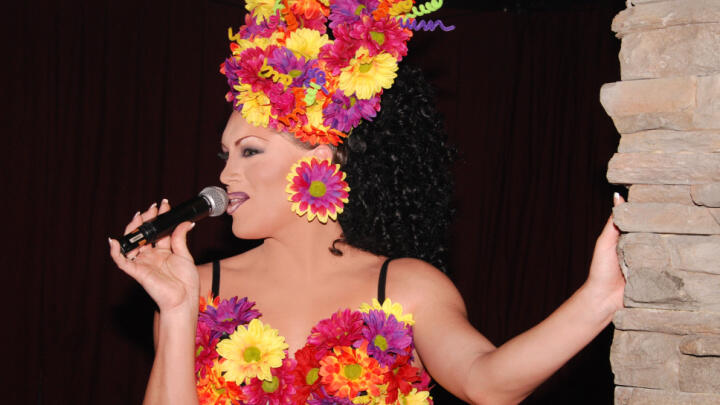 Hallowfying Party @ Woobar
Woobar is known across Bangkok for its mad parties. After all, what kind of party worth its salt won't feature any "Woo!"s? No party we would ever go to, that's for sure. 
So what awaits you at the Hallowfying Party? Well, bottomless bubbles from 7–8 PM, mixologists ready to wrangle up delicious, refreshing drinks afterward, and the spookiest drag show you've ever seen. Nice.
And that's everything you need to know to make the most of Halloween in Bangkok! Want to know what to do on the days around Halloween, before the party starts? Check out Go City! With our All-Inclusive Pass and Explorer Pass, you can see the best of the city for one low price!