Try to conjure up an image of Bangkok and you'll likely soon be envisaging opulent palaces and temples; narrow streets thronging with camera-toting tourists, and sizzling street markets, the air thick with the heady scents of crispy pork, red curry and umami pad Thai. But there comes a time when the midday sun is just too damned hot to bear, or the monsoon-season downpour is just a tad too, well, soggy. Good news though: there's no need to let a little rain or sweat dampen your spirits in this most vibrant of Asian megalopoli. With air-conditioned malls, world-class museums and tranquil spas aplenty, there are oodles of options for indoor activities in Bangkok. Here are a few of our favorites, including:
The Grand Palace and Wat Phra Kaew

King Power Mahanakhon Skywalk

The National Museum of Bangkok

ICONSIAM shopping complex

Puppetry and performing arts

Virtual reality gaming

Thai cookery classes

Traditional Thai massage
Explore the Grand Palace

and

Wat Phra Kaew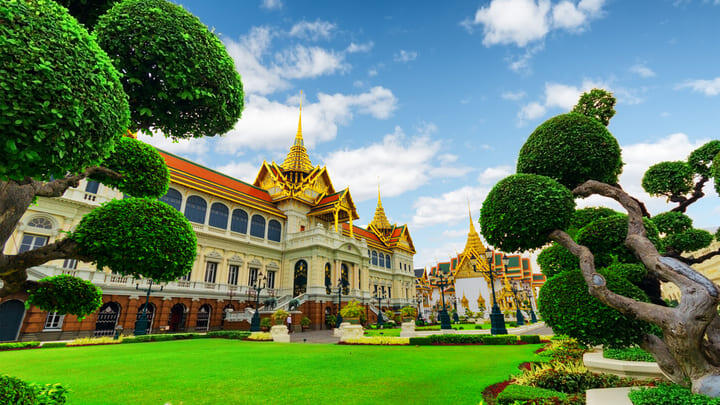 With its extraordinary golden spires, grand pavilions and intricate gilded interiors, there's more than a whiff of the fairytale about this 18th-century royal palace. Sure, you'll spend a bit of time outdoors here, as you fill your Insta feed with dreamlike selfies from this opulent wonderland, but there's also stacks to ogle at inside, from grandiose throne halls to golden statues. Don't miss Wat Phra Kaew, aka the Temple of the Emerald Buddha. Standing (or more accurately sitting) at two feet tall, the glittering Buddha inside dates to the 15th Century and is considered one of Thailand's most sacred artifacts. So sacred, in fact, that only the Thai King is permitted to touch it. See it all on a comprehensive Grand Palace and Temple walking tour with Go City.
Get a Bird's Eye View of Bangkok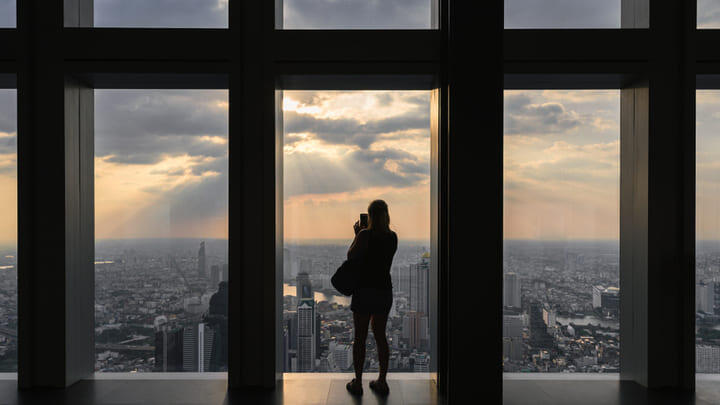 If you're in the market for natural highs, look no further than the dizzy heights of the King Power Mahanakhon Skywalk, a casual 1,030 feet above the city streets at the top of one of Bangkok's tallest buildings. The observation deck affords sensational views across the city, including the distinctive rooftops of the Grand Palace and Wat Pho temple, the lush greenery of Bang Kachao on the banks of the Chao Phraya River and even, on clear days, the Gulf of Thailand. Daredevils with nerves of steel can even brave the glass platform on the 78th floor, a vertigo-inducing experience that's very much not for the faint of heart.
Immerse Yourself in Thai History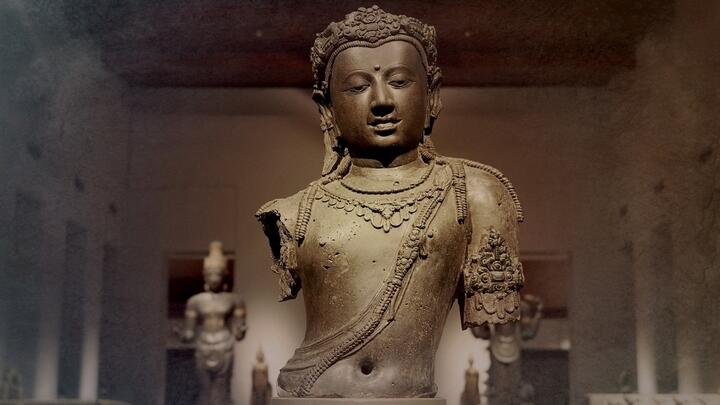 Bangkok's National Museum is a veritable treasure trove of Thai artifacts that date back as far as the 7th Century, as well as an extensive collection of Asian Buddhist arts. Step inside to be transported through the region's rich history by way of beautifully decorative Buddha statues galore, ancient Asian pottery, intricate children's toys and a vast collection of royal pieces, including thrones and funeral chariots. These hallowed halls also contain the  most extensive collection of Thai art in the country. Fill your boots!
Enjoy a Spot of Retail Therapy
Indoor activities in Bangkok don't come much more indulgent than a shopping spree inside the enormous (and mercifully air-conditioned) ICONSIAM shopping and entertainment complex. With more than 700 shops and 100 restaurants, it's one of the biggest malls in Asia – it even has a floating market, an IMAX cinema and a heritage museum. Give your credit card a workout in big-hitting flagship stores from the likes of Nike and Apple and give your bank manager palpitations as you secure the latest must-have accessories in luxury outlets including Fendi, Bulgari and Dior.
Take in a Show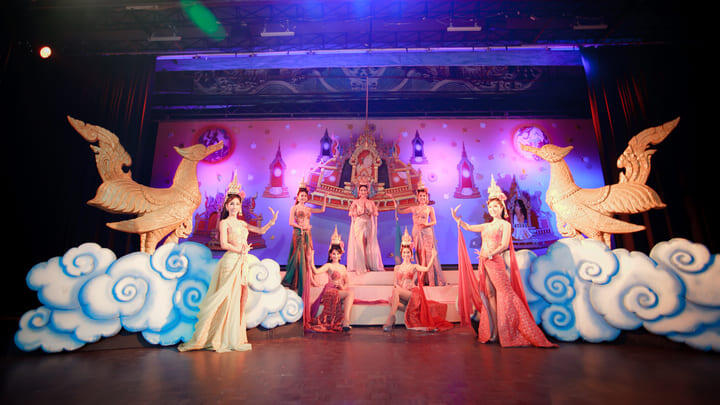 There's no finer way to while away an hour or two while you wait out the latest downpour than sitting on your backside taking in some good old-fashioned live entertainment. Hit up the quite excellent Thailand Cultural Centre for your fix of classical concerts, performing arts and traditional Thai dance, or opt for a spot of cabaret at the Golden Dome. The Aksra Theatre is your go-to if you prefer your performers a little less… human. Expect enchanting puppetry that tells stories from Thai folklore via the medium of music and dance, using the most intricate and beautiful handmade puppets.
Pimp Up Your Culinary Skills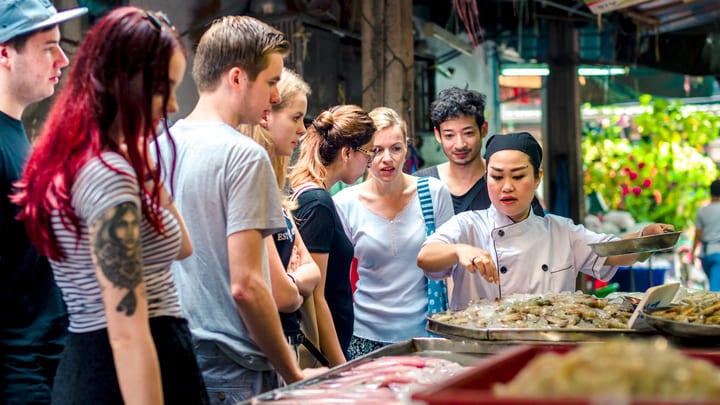 You know the feeling: your weekday dinner inspiration is as flat and lifeless as the omelet you grudgingly knock up, or the flavorless noodle dish you order, defeated, from the local takeaway. Fear not, for help is at hand in the form of this fab Bangkok rainy day activity! Yep, we're talking the kind of expert Thai cookery class that will elevate you to kitchen wizard status in no time at all. Step forward the Go! Thai Cooking School, where you'll use the freshest ingredients to rustle up zingy taste sensations like tom yum goong, green curry, pad Thai and sticky mango rice in no time at all. And, with skills like these, you'll never be bored by dinner again.
Escape from Reality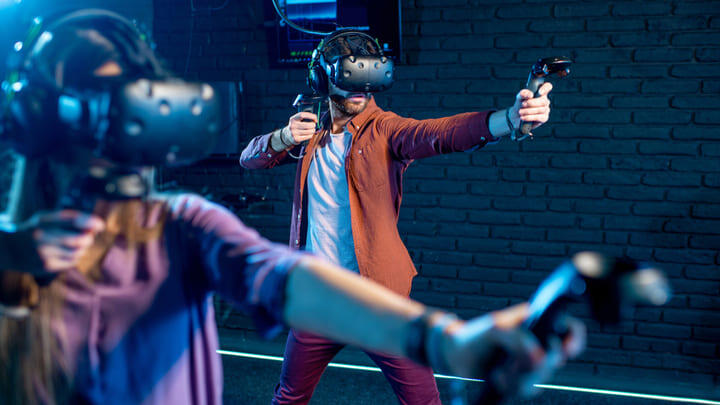 The VR1 café and Total VR hubs are among Bangkok's most popular indoor activities for rainy days. Leave the monsoon downpours outside and step into a world where pretty much anything might happen. These venues have upwards of 150 games between them, with participants invited to enter virtual worlds to battle zombie hordes, race F1 cars at lightning speed or, more sedately, play chess.
Relax with a Thai Massage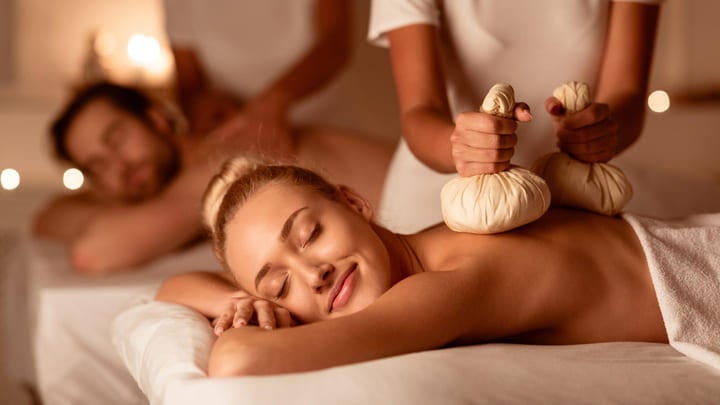 Can you truly say you've experienced Thailand if you leave without indulging in a traditional massage? In a word: no, you cannot. That's why, whether the weather outdoors is too hot, too wet or indeed just right, you should make time for this most essential and rejuvenating of indoor Bangkok activities. Unsurprisingly, the city is awash with great options, from lavish five-star spas to more modest downtown practitioners. If in doubt, ask for tips at your hotel reception to avoid wandering into the, um, wrong kind of massage parlor.
Save on indoor

activities in Bangkok
Save on admission to Bangkok attractions with Go City. Check out @GoCity on Instagram for the latest top tips and attraction info.