Let's not beat about the (lack of) bush here: Bangkok is more concrete jungle than actual jungle; more glass and metal than grass and petals. Yet, within this futuristic megalopolis are several natural treasures just waiting to be explored. Nor do you have to travel far beyond the city limits to discover Thailand's great, green wilderness, all soaring rock faces, uncharted rainforest, gushing waterfalls, and tranquil jungle pools. Dive in for our guide to the best natural attractions in Bangkok… and beyond!
The Bangkok Big Hitters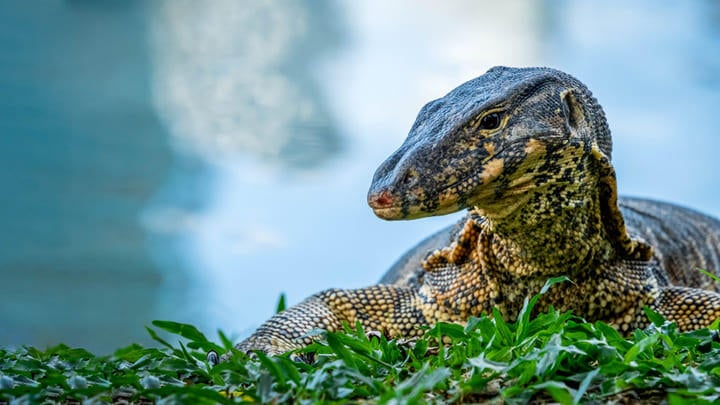 Ask a Bangkoker to recommend the best nature in town and they'll invariably point you towards Lumpini Park, a huge public space smack in the middle of the business district. We're talking somewhere in the region of 142 acres, crammed with mature trees, colorful orchids, meandering walkways and jogging paths; there's even an artificial boating lake where you can command a huge plastic swan pedalo and take to the water.
Exit the urban jungle to enter this beloved city park, which wears a different personality defending on the time of day. Arrive early when in-the-know locals beat the heat with sunrise yoga and tai chi classes on the manicured lawns, and the park's resident water monitor lizards are at their most active. Yes, they're big and a bit scary-looking but they'll leave you alone if you leave them alone. At 8AM, everything stops for the national anthem, boomed out on loudspeakers across the park as the bell tower chimes the hour, heralding the start of the day proper.
The park is relatively quiet for the rest of the day due to the heat – the perfect time, in other words, to slather on some sunscreen, grab a bowl of spicy noodles (or coconut ice cream) from one of the many excellent food stalls, and find a shady spot beneath the giant palms from which to watch the world go by.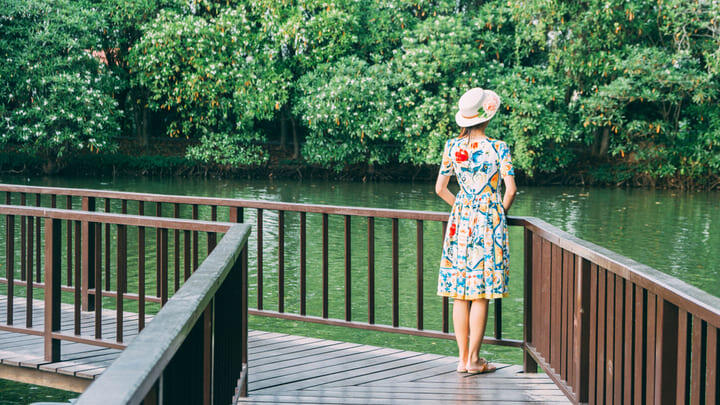 Just across the river lies a very different prospect indeed. Tucked away in a wide loop of the broad Chao Phraya, Bang Kachao is often referred to as 'Bangkok's green lung', and with good reason, too. This unspoiled natural enclave is chock-full of dense jungle, beautiful mangrove forests, peaceful canals and traditional homesteads; there's even the occasional temple to be discovered hiding among the trees. Keep it real by arriving via longtail boat and exploring the miles of elevated wooden walkways by rented bicycle. You'll feel like you're in a rural Thai village rather than the heart of its bustling capital. No skyscrapers or noisy traffic here; just wide skies framed by swaying palms, the gentle humming of insects, and the musical chatter of tropical birdlife.
Other Natural Attractions in Bangkok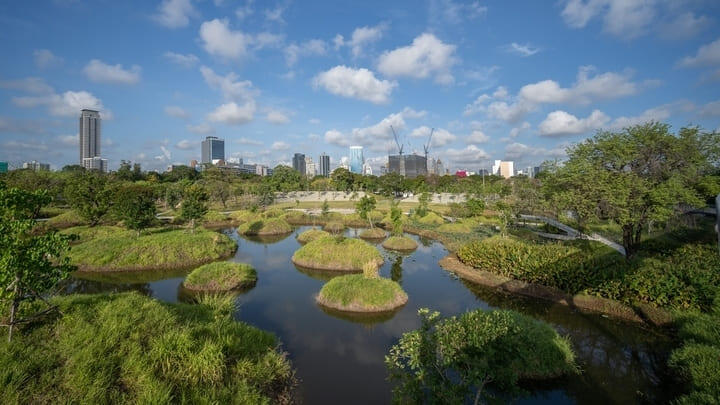 The immense river along which Bangkok was built provides another of the city's fine natural attractions. Look out for the great green sheets of water hyacinth – an invasive and pervasive aquatic weed that chokes Thailand's waterways – drifting downriver; a stark reminder of the power of nature in this space-age cityscape.
There are other (slightly) lesser-known parks worth checking out, too. An elevated 1.3km pedestrian walkway and bicycle trail connects Lumpini to its slightly larger neighbor Benjakitti Park, making the pair a fine option for joggers seeking a longer distance parkland route in the city center. Benjakitti is perhaps best loved for its network of walkways and their stunning sunset views of the park's mangrove swamps and ponds where herons, turtles and the occasional monitor lizard forage for their supper.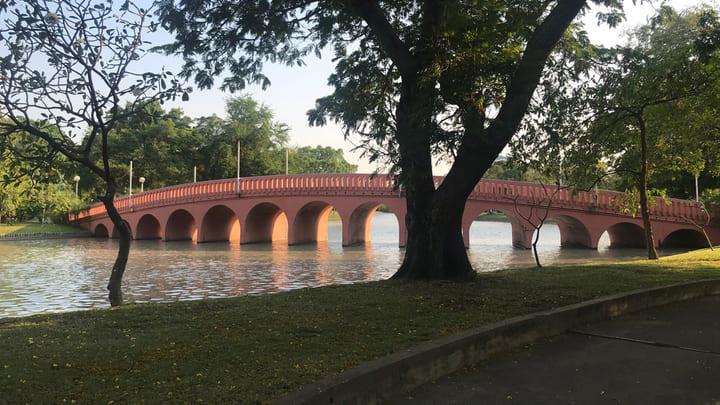 Long and narrow, Chatuchak Park is best known for the swoonsome bridges that span its artificial boating lake, and the epic weekend market that neighbors it, one of the world's largest. Looking for vintage fashions, rare vinyl records, houseplants or just about anything else (including the kitchen sink)? This 35-acre beast has you covered with thousands of stalls. Once you're all shopped out, grab some mango sticky rice and an iced coffee and devour your Thai treats on the park's pretty lawns.
Adjoining Chatuchak, sprawling Wachirabenchathat Park is home to cool sculptures, black swans and the Bangkok Butterfly Garden and Insectarium where, inside its domed enclosure, hundreds of colorful butterflies flit among the tropical foliage; a pleasant space to while away an hour or two with the kids.
Natural Attractions Beyond Bangkok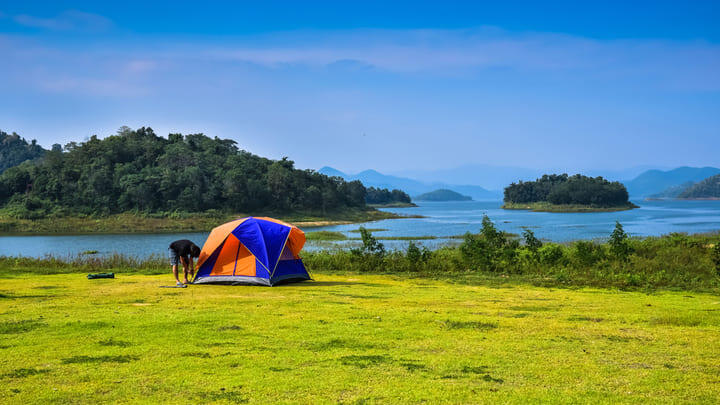 Just a couple of hours southwest of Bangkok lies Thailand's biggest national park, and it's a monster. Covering a whopping 1,125 square miles, Kaeng Krachan is a riot of soaring mountains, crashing waterfalls, vast lakes, wide open plains and rainforests that are alive with native wildlife. This uncharted terrain is best explored by 4WD, ideally with a guide who knows the lay of the land and can take you to the wildest, most remote places. Lucky punters might spot monkeys, martens, lemurs, leopards and even wild elephants among the abundant wildlife here. And, with several hundred species of bird, the park is also one of the top spots for twitchers anywhere in Asia. Little wonder then that Kaeng Krachan was designated a UNESCO World Heritage Site in 2021.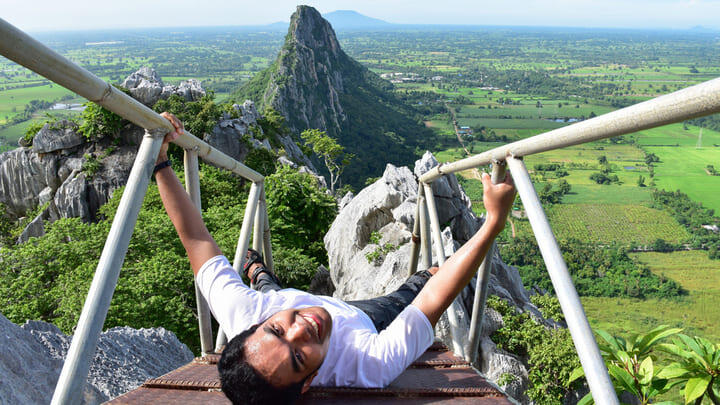 Three hours northeast of Bangkok, Khao Yai is no shrinking violet either. Bangkok's first designated national park is also UNESCO-recognized for its bountiful wildlife and wild, unspoiled landscapes. There are several marked trails that range from the not-very-strenuous to three-day hikes of the 'I can't feel my legs anymore' variety. Tackle the the soaring Khao Rom mountain and cool off at impossibly beautiful waterfalls including Heo Suwat, best known for its memorable role in 2000 movie The Beach.
Adventurous types make a beeline for Khao Nor, where a series of rocky steps, ladders and bridges lead to the summit of this lofty limestone mountain. Dodge the monkeys and grab a local guide by the temple, then prepare to give those quads and glutes the workout of a lifetime on the climb to the top! Brave souls visit at sunset, when thousands of bats emerge from their caves, turning the skies overhead black.
Save on

things to do in Bangkok
Save on admission to Bangkok attractions with Go City. Check out @GoCity on Instagram for the latest top tips and attraction info.