We can all agree that things are great. Things and stuff can make all the difference in our daily lives. Take, for instance, the device you're staring at right now. It is a thing, and it's pretty great. It connects you with us, and everyone else across the globe. But you know what's better than things? New things. 
The newest toy, gadget, or experience can get many of us giddy faster than you can say "new things are great", so let's talk about new stuff. Let's talk about the best new things to do in Bangkok. Out with the old, in with the new.
Including:
King Power Mahanakhon Skywalk 
Onsen Experience at Let's Relax Spa
JODD FAIRS 
Bangkok E-Gokart Track
Harajuku Thailand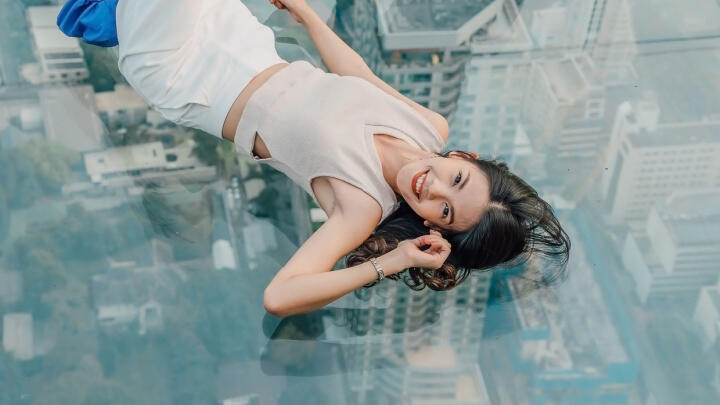 While not technically brand new, the King Power Mahanakhon Skywalk only opened just before the pandemic. So, if this is your first time in Bangkok or your first time back since restrictions lifted, then it'll undoubtedly be new to you! Sometimes, you have to get by on a technicality. 
So what is the King Power Mahanakhon Skywalk? Well, it's the tallest observation deck in all of Thailand, standing at a rather impressive 1017ft tall. Visitors will climb that vast distance in a flash, thanks to the building's lightning-fast elevator. Then, you'll step on the observation deck for the best views of the city. 
From there, you're free to snap away at everything below. Just be aware that the ground beneath your feet might be see-through. Yes, the King Power Mahanakhon Skywalk's observation deck has a glass floor so that you can look at the city right beneath your feet. If you suffer from vertigo, maybe stay on the more solid parts of the deck! Easily one of the best new things to do in Bangkok!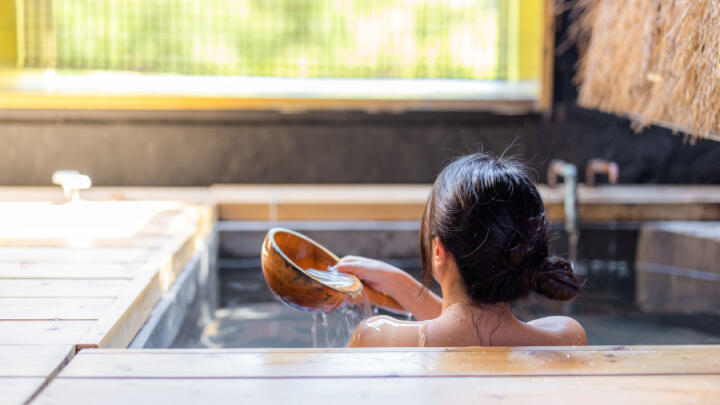 If you're big on the spa scene and have visited Bangkok before, you may already know the Let's Relax Spa brand. They're one of the most ubiquitous spas in the city, with a ton of locations across Bangkok. But the reason they make it on this list is their Onsen Experience. 
Never heard of Onsen before? Don't worry; we'll give you the low down. Onsen originates from Japan and refers to hot pools of mineral water that offer a variety of health benefits. Stressed from work? Hop in a 107°F spring path. Yes, really. Or, if you're looking to detox and get some of that bad juju out of your skin, step in a hot stonebed bath and breathe in all those sweet, cleansing minerals. It's all about minerals these days. 
Those are just some of the many treatments on offer, so take a look at their extensive list, find one that fits you like a glove, and go get soaked.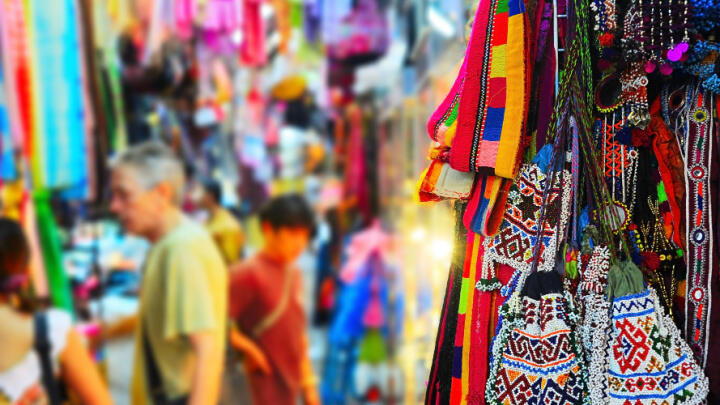 Bangkok is hardly bereft of markets, but there's always room for more! And the new kid on the block is JODD FAIRS, which offers visitors the perfect mix of food, shopping, and even an alcoholic beverage or two. Cheeky.
Get your fanny packs loaded with cash because you'll find plenty of bargains around JODD FAIRS. Independent boutiques offer hand-crafted goodies, food stalls sell scintillating street food, and the dining areas have a ton of bars where you can pull up a pew and order a refreshing drink. You could easily spend the day there with no regrets whatsoever.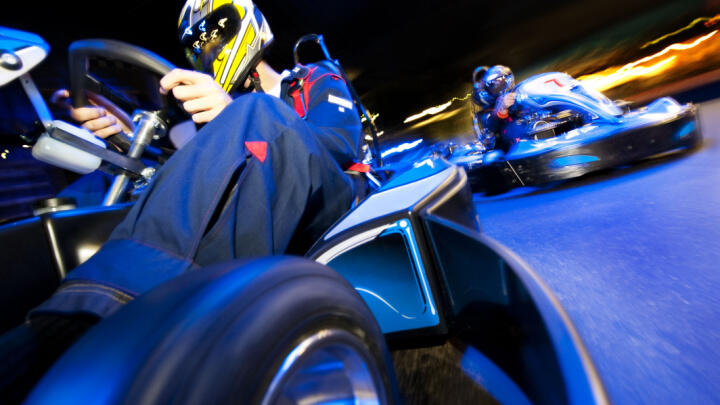 Are you a thrill-seeker? Do you like to feel like Maverick from Top Gun? May we interest you in a spot of go-karts? Yes, I thought so. 
Bangkok E-Gokart Track is the newest sensation that's sweeping the nation. The "e" in the name means they're all electric, which is at least better for the environment. But what they reduce in emissions, they more than make up for with epic speed. Speed around corners, use slipstreams to gain on the pack, and generally just race go-karts. Good clean fun. 
If you're with a group of friends, it's easily one of the best new things to do in Bangkok. And if you're not, well, maybe you'll make some new friends - or some enemies - when you go it alone!
Ever been to Japan before? If not, fancy skipping the connecting flight and getting a taste of it right here in Bangkok? Well, check out Harajuku Thailand, a little slice of the country in Thailand's capital.
But what is a Harajuku Thailand? Well, it's a street that aims to transport you right into the heart of Japan. There, you'll wander streets flanked by Japanese shops, restaurants, and bars. It's the Bangkok equivalent to Japan town, and we're here for it. 
Easily one of the best new things to do in Bangkok for Japanophiles, Harajuku Thailand is an unmissable experience.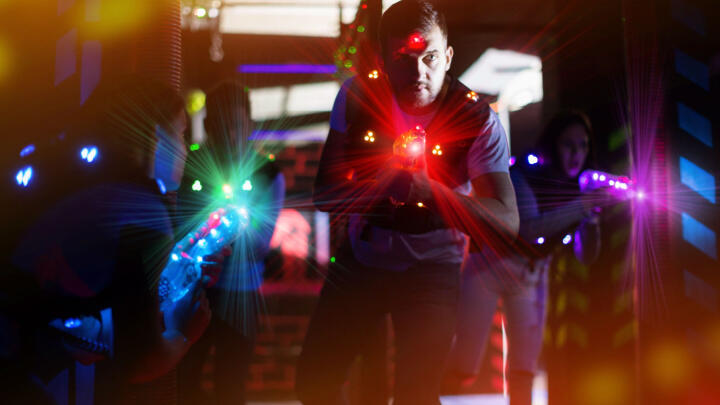 When you were little, did you ever play laser tag? If you didn't, you truly missed out on one of the most transformative experiences of your childhood. Picture you and your closest buddies huddled together, coming up with a plan of attack against the opposing team. Then picture the wildcard of your group running into the fray with reckless abandon, promptly being shot by every single person on the other team. That's laser tag. For those of you already well-versed in the above scenario, the newly-opened Rush B Laser Game Experience is an easy sell. We only hope our...detailed description does the same for everyone else!
Rush B Laser Game Experience gives grown-ups like you and me a chance to be kids again. Suit up, unholster your weapon, and get ready to shoot people with no consequences whatsoever. But wait, there's more! You'll also find an entire arcade there, with all the classic games that ate too many quarters to count, as well as board games and other fun things to help you forget about the state of the world. When in doubt - bury your head in entertainment. 
Easily one of the best new things to do in Bangkok; fans or newbies to laser tag should absolutely go check it out. 
And those were our picks of the best new things to do in Bangkok! Need some more vacation inspiration? Check out Go City! With our All-Inclusive Pass and Explorer Pass, you can see all of Bangkok's best bits for one low price.