If you're heading to Bangkok for the new year, you'll want to know about the best New Year's Eve celebrations in the city. Well, want no longer, because we've collated this list of all the best festivities for you to enjoy. So, whether you're looking for a street party, fireworks, or clubs, we've got you covered. These are our picks of the best New Year's Eve celebrations in Bangkok!
Including:
New Year's Eve events in Bangkok
New Year's Eve rooftop celebrations in Bangkok
New Year's Eve street parties in Bangkok
New Year's Eve club nights in Bangkok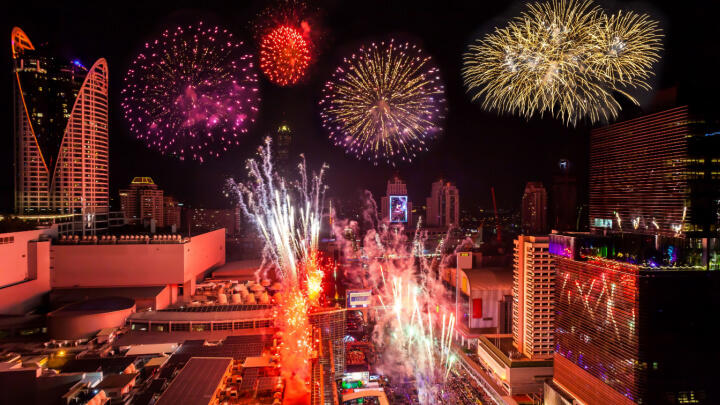 Check out these New Year's Eve events in Bangkok
What better way to ring in the new year than to attend one of Bangkok's bustling celebrations? We've picked three of the best, so see which one suits you below!
Our first pick is an NYE at centralwOrld, one of Bangkok's premier shopping and lifestyle centers. It hosts an extraordinary New Year's Eve party that has become one of the city's most iconic celebrations. Boasting the best fireworks display in town alongside live performances from international artists, plenty to eat and drink, rides, and even the iconic NYE countdown clock, it's the perfect way to ring in the new year!
Alternatively, head to famed market/theme park Asiatique for an NYE party with a side of shopping. All the usual NYE hallmarks are here - live music, food and drink, and a load of fireworks. What sets Asiatique apart is the myriad boutiques and shops where you can indulge in some much-needed retail therapy. It may not be a typical NYE experience, but when in Bangkok, why not try something different?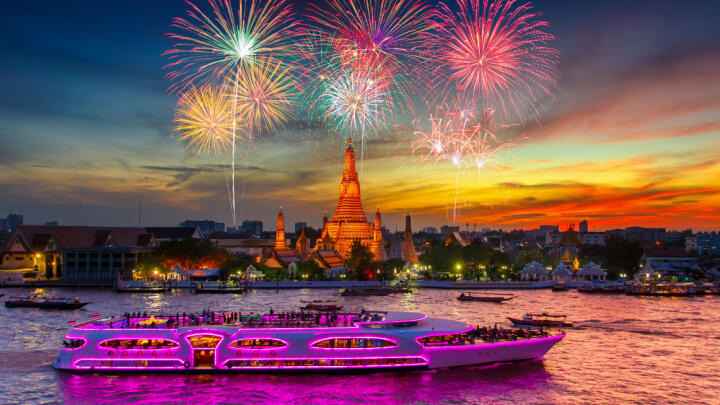 Our final pick is rather more affluent. If you've got the bucks, board the luxury vessel Sirimahannop and ring in the new year like a bonafide billionaire. The luxurious cruise ship offers a sophisticated ambiance, impeccable service, and breathtaking views of Bangkok's skyline. You'll enjoy a gourmet meal, top-shelf booze, and live performances from classy musicians. Then, you'll witness the city's massive firework display on the water, in what is arguably one of the most beautiful sights on the planet. So, if you can afford it, why not go big this NYE?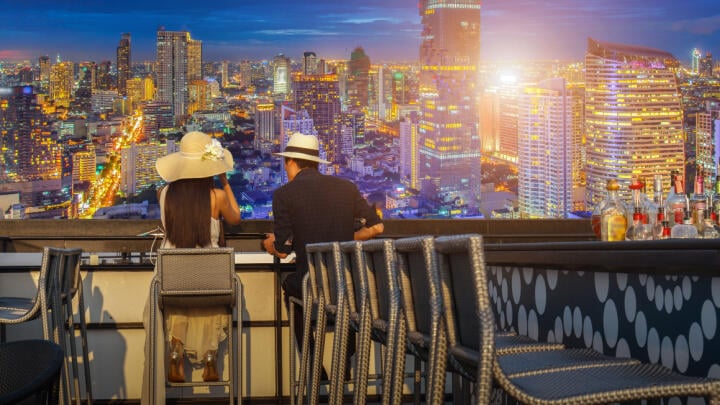 Grab a great view at these New Year's Eve rooftop celebrations in Bangkok
If you want to experience Bangkok's party vibe on New Year's Eve, but don't fancy the inevitable deluge of people at these events, why not spend it in a rooftop bar? You'll enjoy great views of the city, all while surrounded by a smaller group of like-minded individuals, and you won't even have to shoulder your way through any crowds!
Zoom Sky Bar, found on the 40th floor of the KC Kevin Sathorn Hotel, holds a New Year's Eve bash every year, replete with classy cocktails, bites, and DJs spinning tunes till the early hours. And, from the 40th floor, you'll have fantastic views of the myriad fireworks displays popping off over Bangkok.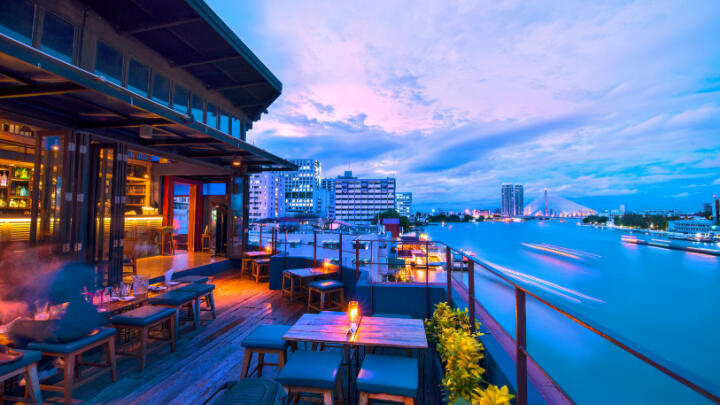 Or, head to Vertigo and Moon Bar for a sophisticated NYE celebration. With fine dining, live music, and the typically stunning views from Bangkok's many rooftop bars, you'll have front-row seats to the city's fireworks. 
Alternatively, head to the Marriott Hotel Sukhumvit, ascend to the Octave Rooftop Lounge and Bar, and enjoy three levels of rooftop NYE fun. With live music, DJs, and a dancefloor to shake your stuff, you'll be partying the night away as the clock strikes twelve and the sky lights up above you.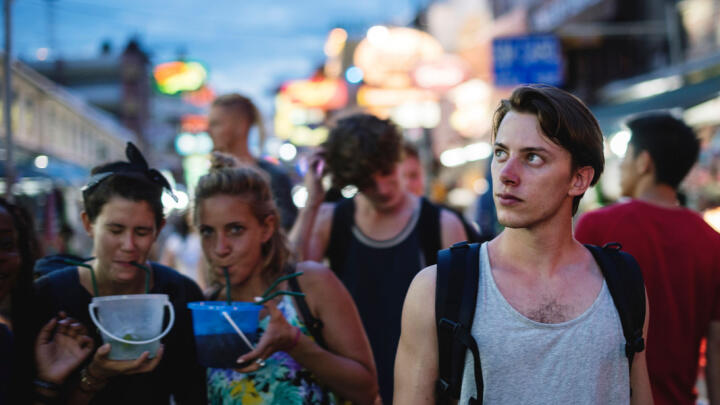 Get boots on the ground at these New Year's Eve street parties in Bangkok
If you want to forego the glitz and glamor and rub shoulders with inebriated revelers, your best option is street parties. These are our picks of the best! 
If you want a wild street party where no ticket is necessary, join thousands of other casual party-goers at Khao San Road. You'll find an electrifying atmosphere that puts most clubs and fancy restaurants to shame. So, explore the neighborhood, check out the pop-up stalls selling all manner of food and drink, hop between street bars, or dare to venture into the swanky nightclubs. Whatever you do, you'll likely feel the effects the following morning.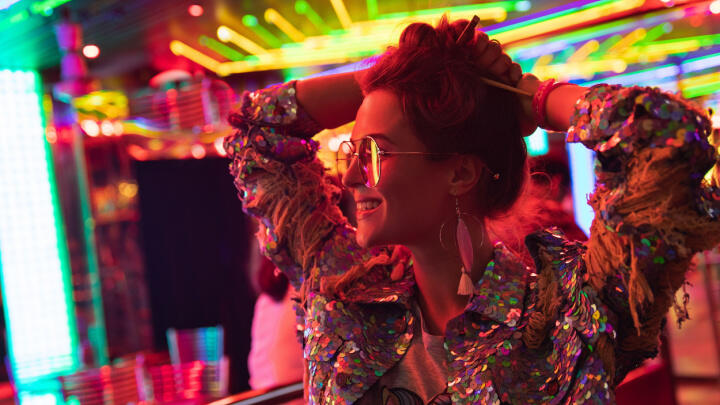 You could also head to RCA for their NYE street bash. What is RCA? Well, it stands for Royal City Avenue, and it's one of the most popular nightlife districts in the city. On the big day, the street comes alive with bustling clubs, open-air bars, and stages hosting renowned DJs and live music acts. So, if you wanna party till the early hours, you know where to go. 
Or, try The Street at Ratchada, a popular market that transforms into an NYE wonderland over new year's. Expect a vibrant carnival-like atmosphere with food stalls, live performances, vibrant decorations, and plenty of Thai street food to keep your energy up as night stumbles along.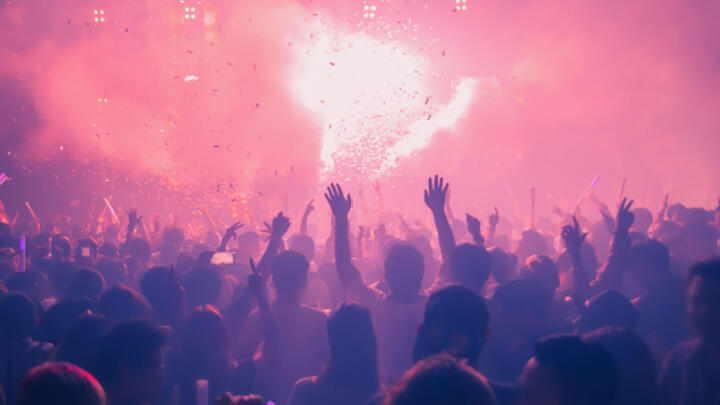 The best New Year's Eve club nights in Bangkok
And finally, we'll end our celebration of New Year's Eve in Bangkok with a bang. We're talking clubs, baby. If you want to dance the night away and celebrate beside a bunch of sweaty strangers, these are our picks of the best dancefloors to check out. 
If you're in it for the tunes and nothing but the tunes, Meta Music Festival will fill all your EDM wants and needs. Drawing some of the best DJ talent on the planet, this 2-day extravaganza doesn't let up. If you've got the energy to party for 48 hours, then do your thing! 
For the inclusive crowd, we couldn't not recommend Bangkok's White Party. This 4-day bash celebrates all things LGBTQ+, featuring pumping tunes, dancers, and events peppered throughout its runtime. With its moniker as the biggest gay bash of the year, however, tickets get bought up quicker than a Taylor Swift concert, so if you don't want to miss out, check their site and ping notifications your way so you don't miss out. Oh, and pack some white apparel before you travel; you wouldn't want to stick out.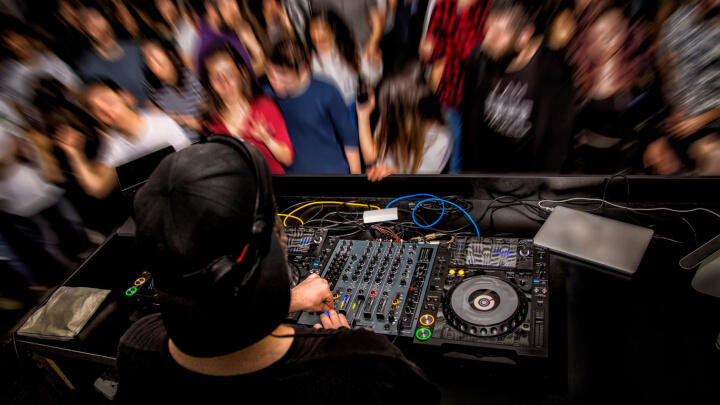 And finally, if you prefer hip-hop jams to EDM bangers, head to Sugar Club for N Players Ball Edition. Featuring star performances from guest DJs, an endless amount of drinks, and your favorite rap grooves from the past 3 decades, it'll tickle the fancy of any rhyme enthusiast. 
And those were our picks of the best New Year's Eve entertainment in Bangkok! If you're staying for a few days over the new year's break, and need some inspiration for your itinerary, check out Go City! With our All-Inclusive Pass and Explorer Pass, you can see all of Bangkok's best bits for one low price!