Night owls, behold! The grandest guide to all the best things to do in Bangkok at night is upon you! Don't cower in fear of the night - embrace it! So, look on these works, ye mighty, and don't despair! From romantic boat rides for two to late-night pub crawls, we've got you covered. 
Including:
Dinner cruises
Cabaret shows
Pub crawls
Temple times
and more!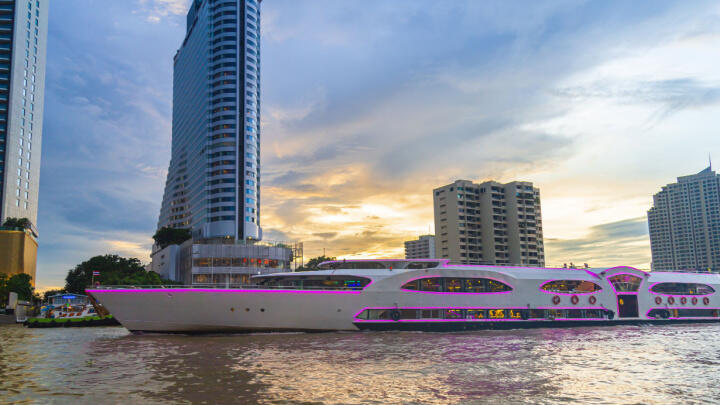 Let's kick proceedings off with a romantic time for two. Get ready to embark on a culinary adventure like no other aboard the Meridian Cruise's Chao Phraya Dinner Cruise! It's a floating feast where you can eat your way through the sights of Bangkok's most famous attractions while trying not to spill curry on your fancy outfit.
As you glide along the Chao Phraya River, the buffet spread will blow your taste buds away. From papaya salad with salty crab to green curry, tons of delicious local dishes are ready to blow your taste buds away. But don't worry, if Thai food doesn't float your boat, chow down on international cuisines like spaghetti or sushi. 
And as you glide, keep an eye out for a boatload of Thai landmarks, such as Wat Arun and the Grand Palace. You're free to snap away or simply drink in the sights with your beloved. How utterly romantic. If you're heading to Bangkok with your partner, this dinner cruise is one of the best things to do in the city at night!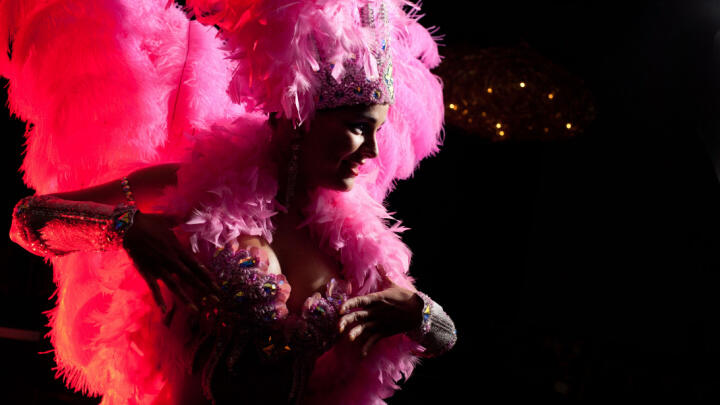 Hold onto your feather boas and brace yourself for the most fabulous extravaganza at the Golden Dome Cabaret Show! 
The show itself is a rollercoaster of sequins, feathers, and jaw-dropping madness. The dancers are on top of their game, pulling off feats of choreographed can-cans with the energy of a thousand suns. And no matter your music tastes, the eclectic medley of Broadway classics and pop hits is bound to make you hop in your seat. 
So grab a friend, or even the fam, grab your crew, deck yourselves out in sequins, and get ready for a night of laughs, cheers, and dance moves that will have you questioning your own coordination. The Golden Dome Cabaret Show is ready to blow your mind with its larger-than-life performances, leaving you with memories that shine brighter than a disco ball on steroids.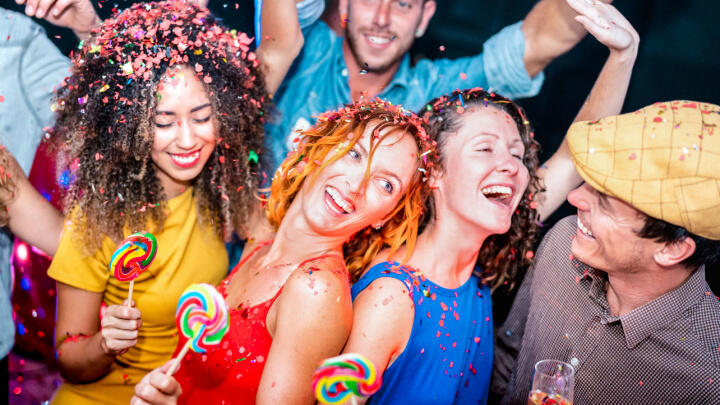 Looking for a wild night out in Bangkok and don't mind toasting with strangers? Grab your drinking shoes and join a guided pub crawl to experience the city's best party scene. 
Your journey begins at the world-renowned Hooters bar, where you'll meet your new best friends and your guide. Then, get ready to bust out some dance moves and beer bongs as you head to the Grand President Hotel's 8-on-Eleven Bar for a fierce game of beer pong.
Then, zig-zag your way to Score Bar for a few more drinks and shenanigans before ending the night at Insanity, a nightclub where VIP treatment and half-price spirits are waiting for you. With free shots and discounted beers at each stop, you'll be living your best life until your guide leaves you at 2AM. 
Whether you choose to call it a night or keep the party going until the morning light, Bangkok's non-stop energy guarantees a good time.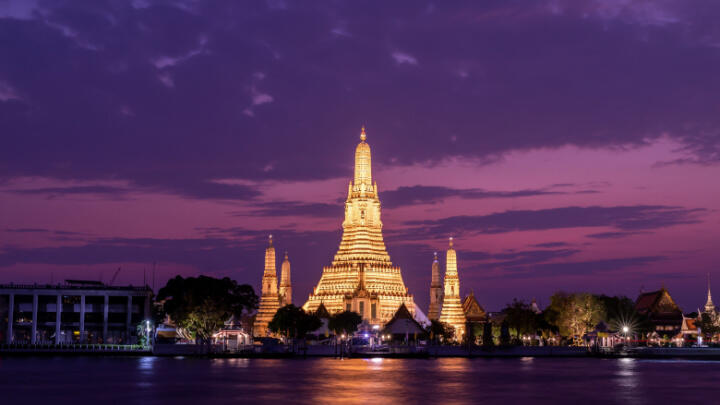 Get ready for an otherworldly adventure at Wat Arun, the Temple of Dawn, after the sun bids adieu! As darkness descends, the temple undergoes a mind-blowing transformation that will leave you spellbound. Picture this: the temple's intricate architectural wonders basked in a glorious illumination, making it a feast for the eyes.
The Chao Phraya River plays a key supporting role here. Wat Arun's reflection shimmers on the water's surface, creating a visual masterpiece. Ideal for a snap or twelve for your socials. 
Then, of course, there's the joy of crowd-free exploration! While the daytime pilgrims are fast asleep, you'll have the temple grounds mostly to yourself. It's like having a private audience with a superstar, allowing you to immerse yourself in the intricate details of the temple without the hustle and bustle.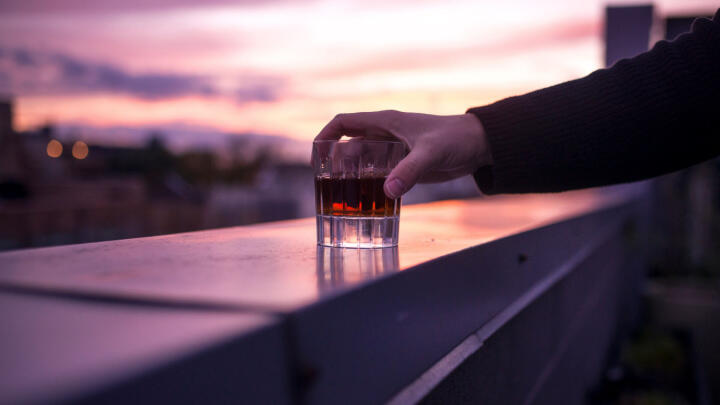 Zoom Rooftop Bar in Bangkok is a spectacular destination that offers an unforgettable experience high above the bustling streets of the city. So why not check out the views and top it off with a free drink on us? 
Perched high above the bustling city, Zoom Rooftop Bar is like a VIP balcony to Bangkok's extravagant skyline. Inside, the VIP treatment continues, thanks to its modern and sleek design. But you're not here for the decor alone - you're here for the drinks. Thankfully, the mixologists on the payroll are second-to-none, creating wonderful concoctions to suit your every taste bud. 
And if you need a snack, you'll find a menu chock full of delights to tuck into. Besides all that, there are frequent live performances to keep your feet tapping and head nodding. So, if you're up after dark, head to Zoom Rooftop Bar - it's one of the best things to do in Bangkok at night!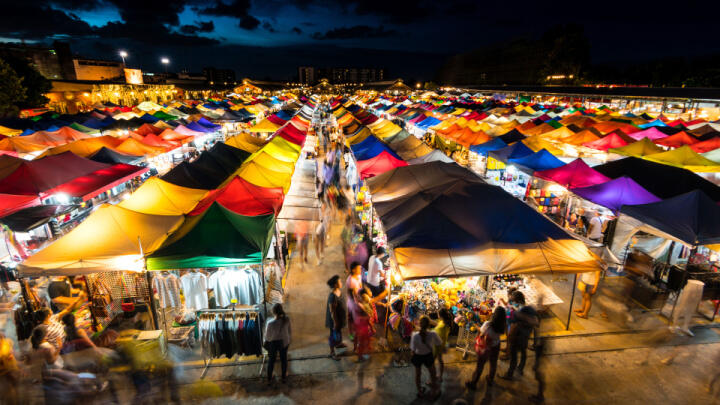 Grab a midnight snack at the city's night markets
And finally, we'll end on Bangkok's night markets. If you've a penchant for late-night snacking, these picks will come in clutch. 
First up, we have Chatuchak Weekend Market, the mother of all markets. It's so massive that you might need a GPS to navigate its 8,000 stalls. From trendy threads to handmade crafts and even exotic pets, this place has it all. It's a shopper's paradise, and the many food carts offering stunning snacks make it a calorie-filled adventure to boot.
Next, we have the infamous Patpong Night Market. Tucked away in the heart of the Silom district, this place is all about energetic vibes and non-stop nightlife. Stroll through rows of stalls selling everything from clothes to accessories and souvenirs, all while bars, restaurants, and live entertainment venues beckon you with their siren song. 
And finally, there's Rod Fai Night Market, a.k.a. Train Market. Vintage enthusiasts and collectors, rejoice! This place is a treasure trove of yesteryear wonders - think classic cars, motorcycle parts, vinyl records, and enough vintage clothing to make your inner fashionista weep tears of joy. The market's nostalgic vibes are amplified by food stalls, bars, and live music, making it the perfect spot to revel in the good ol' days.
And those were our picks of the best things to do in Bangkok at night? Looking for some fun during the lighter hours? Check out Go City. With our All-Inclusive Pass and Explorer Pass, you can see all of Bangkok's best bits for one low price!