Even though many of us go on vacations to immerse ourselves in the warmest climates imaginable, there's no shame when it becomes overwhelming. Bangkok is one of the most beautiful cities on the planet, but if you're heading there during the peak heat season from March-May, you may need a break. If so, check out our list of the best things to do in Bangkok when it's hot out, and you'll find plenty of fun without the sun! 
Including:
Siam Amazing Park
Patpong Museum
Pub crawls
Evening dinner cruises 
and more!
Image courtesy of Quality Stock Arts/Shutterstock
Siam Amazing Park is Thailand's premier theme park, with something for every adventurer! Featuring 5 zones and an entire one dedicated to cooling, soothing H20, visiting Siam Amazing Park is easily one of the best things to do in Bangkok when it's hot out!
It's called Water World, and the clue's in the name. Even as a single zone, it's one of the largest water parks in Asia! Arguably one of the most popular attractions at Water World is Vortex, a massive waterslide that drops riders from a height of over 75 feet and sends them hurtling through a series of twists and turns before depositing them into a splash pool at the bottom. Dope.
Another popular attraction at the park is the Wave Pool, which generates waves of up to 4 feet in height. Visitors can relax on the sandy beach, float on inflatable tubes, or even try surfing as the waves cascade.
Water World also features a number of high-speed water slides, such as the Super Spiral, a twisting and turning slide that sends riders plunging into the water below. So really, no matter what you like in a water park, Water World at Siam Amazing Park has got you covered.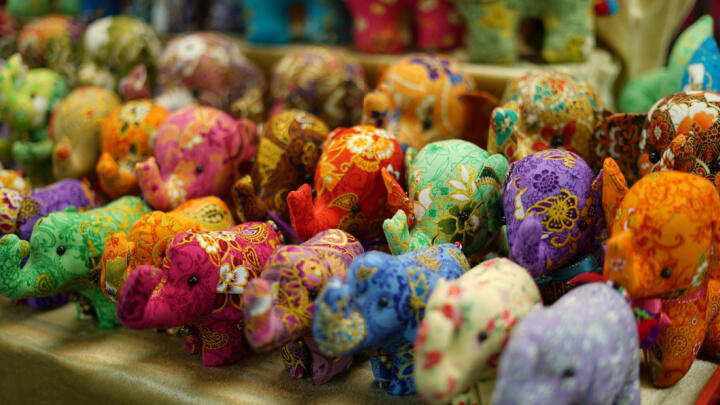 Where better to cool off and absorb some delightful culture than at a museum? Patpong is widely considered the heart of Bangkok's nightlife scene, so if you want to learn more about how it was affected by the Vietnam War, as well as epic parties hosted there by a certain David Bowie, head to the Patpong Museum and see it all!
Featuring six unique zones that cover everything from dragon boats to exotic dancers, you'll learn about Patpong's complex history through a 50-minute interactive tour featuring over 100 original artifacts and some seriously cool VR technology.
And when you're done with your tour, why not grab a drink at the vintage '70s-style bar? It's the perfect way to end your visit and cool off from all the heat. So come on down to Patpong and get ready to experience the best of Bangkok's past and present - we guarantee you won't regret it.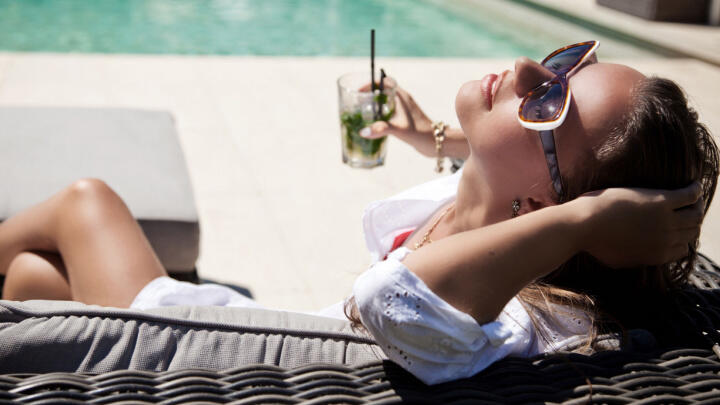 Feeling the burn from Bangkok's fiery temperatures? Take a dip into the cool waters of Riva Surya's luxurious pool, where you can cool off and enjoy some stunning views of the city and the Chao Phraya River.
And while you're at it, why not treat yourself to a traditional Thai foot massage? It's the perfect way to soothe those tired feet after a long day of exploring. Unless, of course, the thought of someone touching your toes makes you want to run for the hills. In that case, why not just stick to drinks in the pool and keep those precious toes safe and sound?
With all-day pool access, refreshing drinks, and foot massages that are totally optional, Riva Surya is the perfect urban oasis for those in need of some serious R&R. So come on down and treat yourself - you deserve it, and your feet will thank you, too!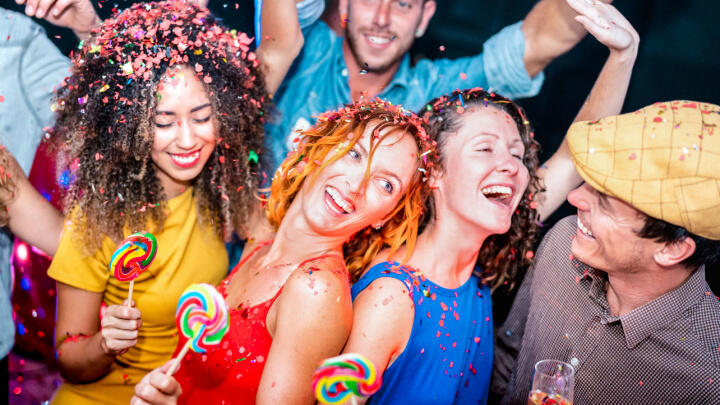 If you're a night owl and enjoy meeting new people, one of the best things to do in Bangkok when it's hot out is this pub crawl! Not only will you head out long after sundown, but it's a great way to see the city's best watering holes and make new friends!
Things kick off at the world-famous Hooters bar, which needs no introduction. From there, you'll hit the Grand President Hotel for some intense beer pong action at 8 on Eleven bar. After that, you'll stumble towards Score Bar for some shots before the pub crawl culminates in Insanity. Not literally, mind.
Insanity is a nightclub where you'll get VIP treatment and 50% off your first bottle of spirits. Then, when the crawl concludes in the early hours, you can decide yourself if you want to head home or keep the party going. Bangkok is a 24-hour city, so stay as long as you like.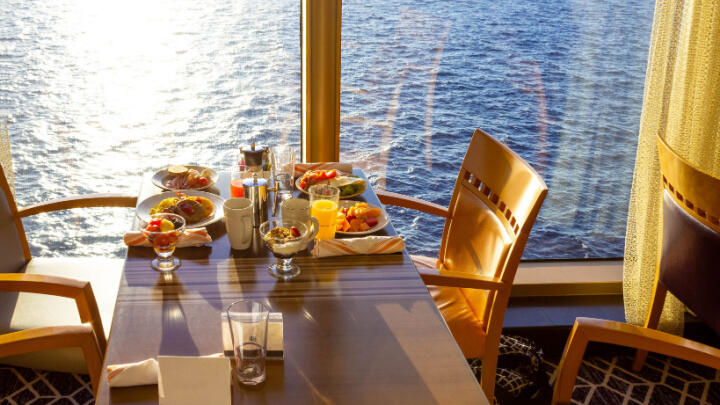 If you and your paramour both need some relief from the sun, and you're in the market for something romantic, check out this Meridian Cruise's Chao Phraya Dinner Cruise.
On this boat ride, you'll chow down on a buffet of Thai and international dishes that'll make your taste buds sing.
From papaya salad with salty crab to sushi and spaghetti, every taste and preference is covered. And don't even get us started on the dessert table - chocolate fondue, panna cotta, traditional Thai sweets - it's a veritable feast of sweet treats. 
While you're stuffing your face, be sure to take in the views of Bangkok's most famous temples and sites, including Wat Arun and the Grand Palace. And if that's not enough entertainment for you, we'll also have a traditional Thai show. 
As the night draws to a close and we make our way back to Icon Siam Pier, you'll feel full, entertained, and maybe just a little bit ashamed of how much you ate. But hey, no judgment here - it happens to the best of us.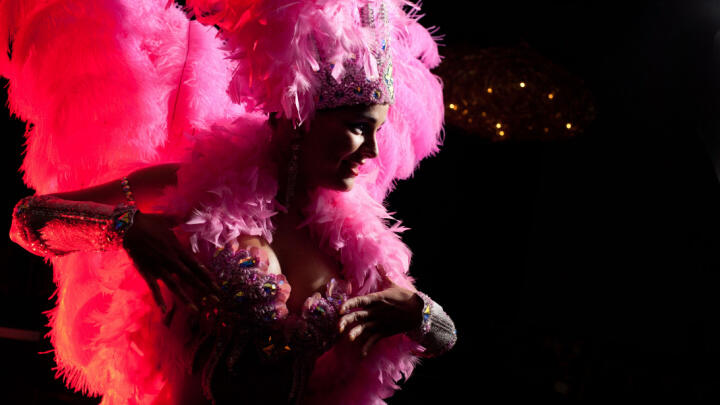 And finally, we'll end things in the cool embrace of the Golden Dome Theatre. You'll be pleased to hear it's fully air-conditioned, which makes the cabaret show there one of the most fun things to do in Bangkok when it's hot out!
Blending modern cabaret with traditional Thai theatre, this show has got it all - catchy pop hits, stunning costumes, and spectacular special effects. 
The show lasts for 50 minutes, which is just enough time to admire the elaborate costumes and enjoy the fantastic performances. 
But that's not all. After the show, you'll have the chance to take a photo with the performers and their stunning costumes. So make sure to bring a camera with some film left over. 
So, if you're looking for things to do in Bangkok when it's hot out, we hope we've given you some golden ideas! If you want to know what to do when the heat isn't so stifling, check out Go City. With our All-Inclusive Pass and Explorer Pass, you can see all of Bangkok's best bits - both indoors and out - for one low price!