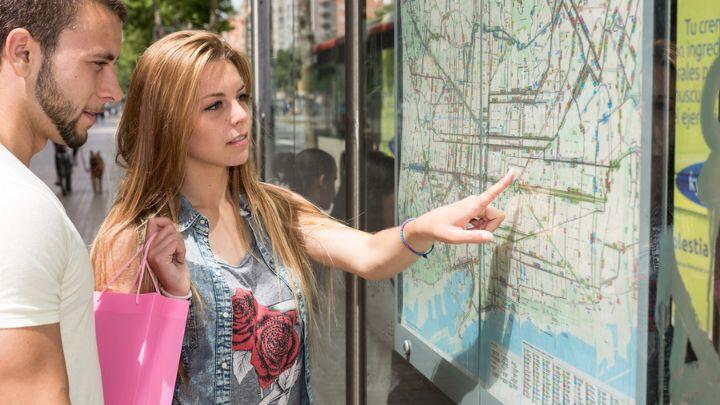 You won't want to waste any time getting stuck into Barcelona's best sights….Picture yourself enjoying sensational shopping, tapas treats and spectacular Gaudi architecture - all nestled between the sea and the magnificent Montserrat mountains. How to get there with the minimum of hassle? Here are a few helpful options for the best way to get to Barcelona from the airport.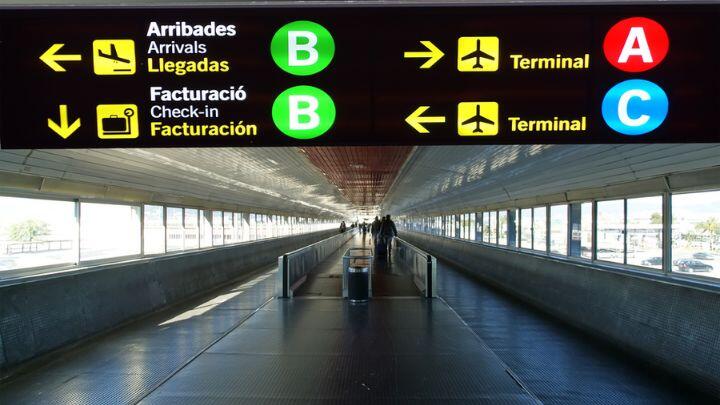 Josep Tarradellas Barcelona-El Prat (BCN) International Airport (more commonly known as El Prat) is a convenient 10 miles from the city centre, so around 40 minutes by most modes of transport. Remember however that there are two terminals, T1 and T2, with different departure points depending on which way you choose to travel. But don't panic - we'll explain all your airport to Barcelona travel options.
 



Shuttle bus from Barcelona airport
Aerobus, the Barcelona Airport Shuttle, is a fast and easy way to get to the city, running every ten minutes, all year round. In just 35 minutes it can whisk you directly to Plaça de Catalunya for just a few Euro. Good news - there's even on-board wi-fi!
Don't forget though that there's an Aerobus for each Terminal - A1 from T1 and A2 from T2 (you'll need to remember the right one for the return). Both make stops at three convenient city locations: Plaça d'Espanya, Gran Via-Urgell and Plaça Universitat, though it's worth noting that the stops on the outward and return routes are not the same. Instead you can hop on board for the return leg at either Plaça de Catalunya, Sepulveda-Urgell or Plaça d'Espanya. 
 

It's probably a good idea to buy your ticket online in advance. Once the outward journey is validated at the airport, the return ticket is valid for up to two weeks. You can also pick up a ticket at ATMs in both Terminals 1 and 2 - or onboard the bus, though change is not always given.
You'll find the Terminal 1 Aerobus stop a floor lower than the arrivals hall. Simply walk to the bottom of the arrivals terminal and turn left towards the ramp that leads down to the stop. For Terminal 2 the Aerobus stop is located on the right as you leave the arrivals hall in the area nearest to T2a and T2b.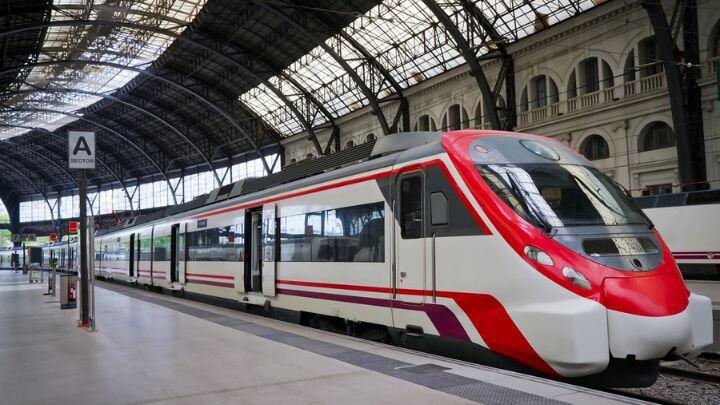 Train from Barcelona airport
The train, operated by Renfe, is the cheapest way to get to Barcelona from the airport and can have you in reach of the action in around 25 minutes. Happily, the station is just three minutes' walk from Terminal 2. Should you fly into Terminal 1 you'll first need to take the free shuttle bus which connects the two terminals - it's green so you can't miss it!
Climb aboard a train on the R2 North line, departing every 30 minutes, and speed directly to the two city centre stops; Maybe you'll head directly to Passeig de Gràcia, famous for its shopping and home to Gaudi masterpieces Casa Battlo and La Pedrera. Or Barcelona Sants (or Sants Estació - the main station) where you can connect to high-speed trains to other parts of Spain. At either stop you can switch to the metro to reach other parts of the city.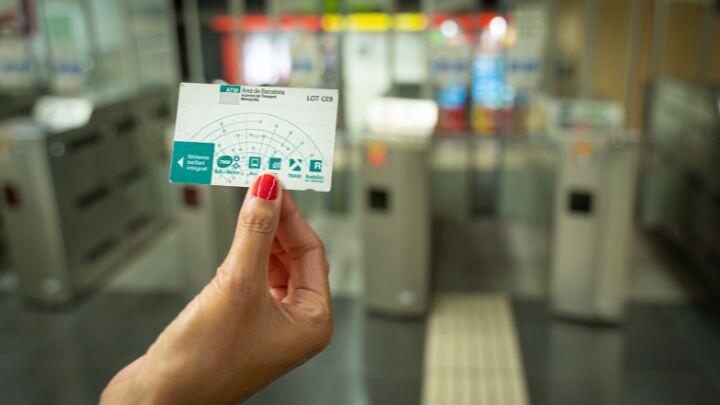 Tickets are available at ticket offices and vending machines. You could also pick up a Hola BCN! Public transport card which is valid for all journeys on Barcelona's public transport network for as many days as you choose.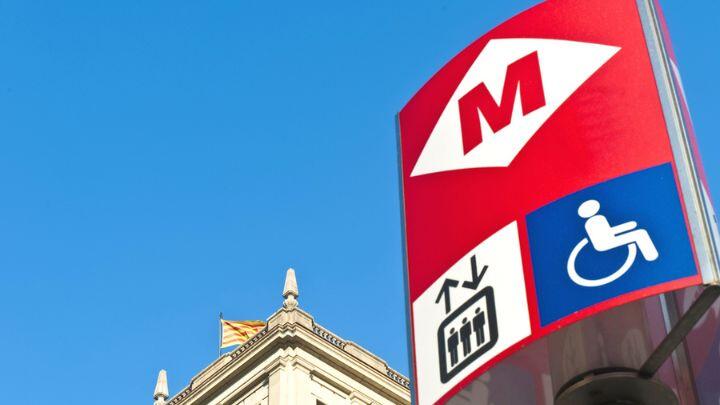 Metro from Barcelona airport
Hopping onto the Metro from the airport to the city centre is another convenient and affordable option, taking around 30 minutes.
Look out for the distinctive red and white Metro signs located at the exit of both T1 and T2 terminals and grab your ticket at a vending machine, which also supply BCN public transport cards.
There are 15 stops on the L9 line from the airport though, depending on where you want to go in the city, you may need to change. Change at Torrassa  to take the red line linking to Universitat or Catalonia Square. Or change at Collblanc for the blue line towards Diagonal or Sagrada Familia.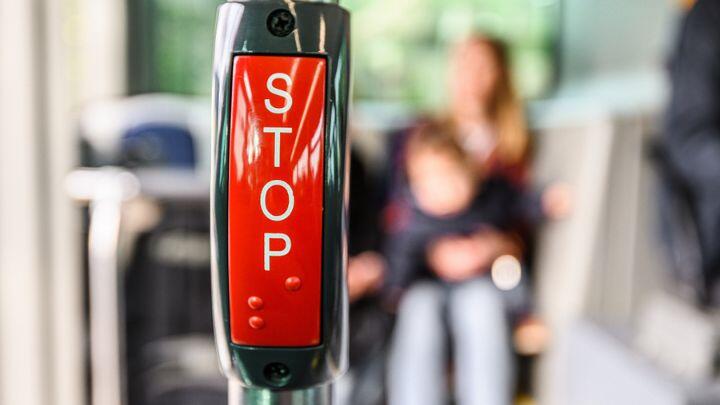 Bus from Barcelona airport
If bus travel is your bag, you'll be wanting bus 46, which runs every 20 minutes from both Terminals 1 and 2. Look out for the TMB logo (Transport Metropolitans de Barcelona manages the buses in the city.)  Another economical choice, the bus takes around half an hour to deposit you at Plaça d'Espanya, home of Barcelona's famous Magic Fountains and perfectly placed for the Montjüic cable car.
Buy your tickets on the bus, where you can also choose a Hola BCN! public transport card.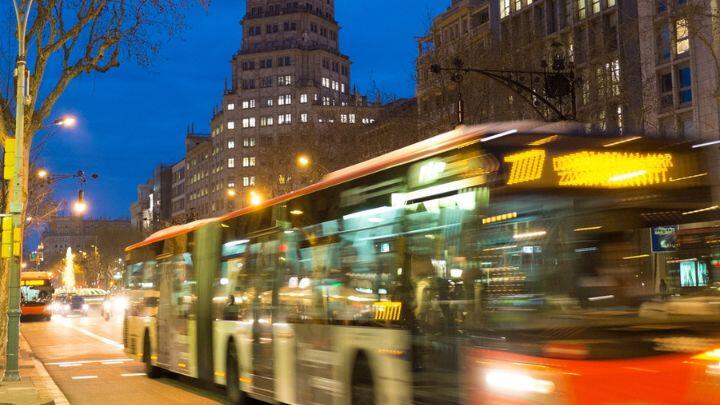 How to get from Barcelona airport at night
If your flight gets in late, don't despair - the night bus is stll a good way (in fact the only way) to reach the city centre. It departs every 20 minutes from 9.55PM to 4.45AM
You'll need N17 from Terminal T1 or N16 from Terminal T2 (with a number N18 also laid on when there is especially heavy traffic)
The N16 (and N18)  bus stops are found at the exits of terminals T2a, T2b and T2c. You'll find the N17 (and N18) bus stop at the exit of Terminal 1 on the left of the flight exit.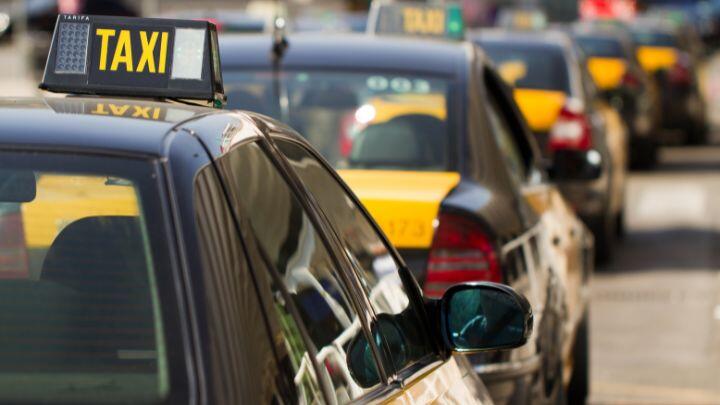 Taxi from Barcelona airport
Unsurprisingly the easiest and fastest way to hit the city is to jump in a taxi from the airport. If you are a family or a group it needn't even be too expensive. Taxis in Barcelona are efficient and well-organised; they're easy to see (black and yellow) and easy to find at the exit of Terminals T1 and T2.

Be aware that there is no standard rate from the airport to the city centre but you can expect to pay around 30€-35€ for the 20-25 minute ride. The minimum fare from the airport is 20€ (which includes the mandatory airport entry & exit fees). So even if you are travelling to an address close to the airport you'll pay a minimum of 20€. There is an additional night rate for passengers travelling between 8PM and 8AM.
 



Chauffeur from Barcelona airport
If you really want to start in style - and waste no time - why not consider booking a driver in a private or shared car, which again could prove more economical than you may imagine? You'll have the reassurance of knowing that you have a ride waiting, whatever time your plane arrives - and you have a ride direct to your hotel door or other Barcelona destination.
We hope that's helped you plan your journey and wish you happy travels. Remember if you're looking to sightsee and save then Go City is always the right way to go!