Springtime is thought by many to be the best time to visit Barcelona. With the city still slumbering somewhat in the absence of peak-season tourists, its streets and attractions are usually relatively quiet and uncrowded. Throw in temperatures averaging between 50°F and 65°F alongside near-constant sunlight, and you can be certain a trip to Barcelona in April is sure to be a pleasant one.
Tourism in April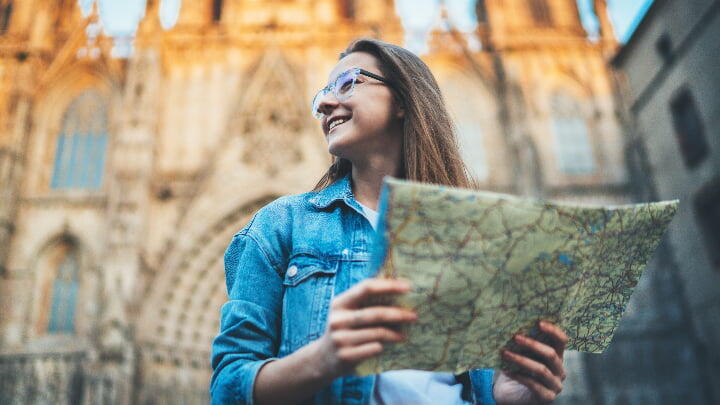 April serves as somewhat of a transition month for Barcelona as far as tourism concerned. It marks the boundary between the low-season winter and early spring months and the shoulder-season months leading up to summer. With that, tourism rates tend to rise gradually throughout the month.
This is what makes the spring season ideal for many visitors. While the city has yet to be bombarded by the waves of summer tourists, there are still plenty of people around to give Barcelona its trademark buzz. You're sure to be able to visit your attractions and restaurants of choice without too much hassle, but you can also depend on the nightlife to be booming.
Take this opportunity to take a casual tour of Gaudí's masterpieces, not last of all the Sagrada Familia and Park Güell. Walk in the footsteps of soccer legends at Camp Nou. Take a quiet stroll through Barcelona's many famous markets, or sit back and enjoy a whirlwind tour of the city's best attractions atop a Bus Turístic.
Easter Weekend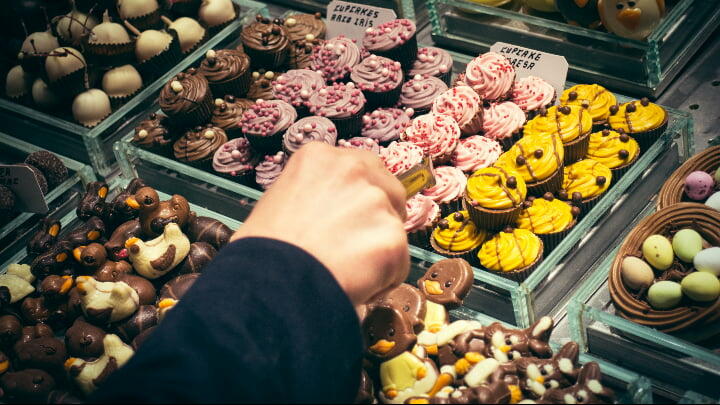 While Easter Sunday may sometimes fall at the end of March, it's typically considered an April celebration. And as such, it serves as one of the best reasons to visit Barcelona in April. Visitors are welcome to join the locals in celebrating the long weekend and attending the many processions and masses taking place throughout the city.
Throughout Semana Santa, or Holy Week, the streets tend to be thriving with festivity. Alongside the religious processions, many retailers, chocolate stores and bakeries will be stocked up on festive treats and various types of Easter fare.
Just be sure to note that the Friday and Monday either side of Easter Sunday are public holidays, meaning many stores, bars and restaurants are likely to be closed. However, businesses will still typically operate under regular weekend hours on Saturday and Sunday.
Fira per la Terra (Earth Festival)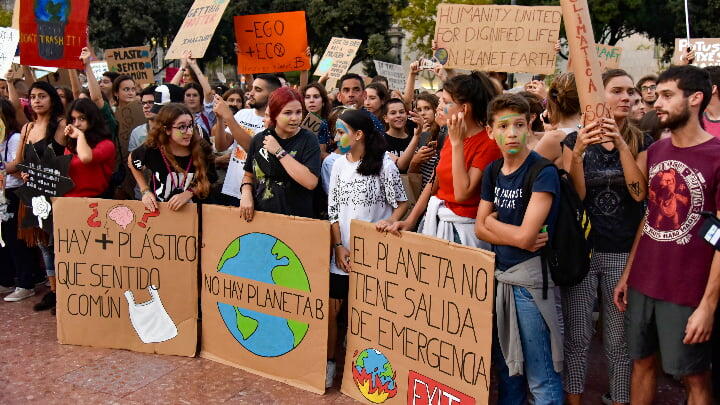 Held in conjunction with Earth Day, celebrated globally on April 22, Barcelona hosts la Fira per la Terra, or the Earth Festival. Spread across two days, the event sees locals and visitors alike come together in Parc Central de Nou Barris in celebration of the little green planet we call our home
The eco-fair typically offers an open market, live music and a host of environment-focused talks and events. Many stalls will showcase environmentally friendly products, whether locally produced, recycled, ecological or all of the above, in an effort to encourage attendees to live a more sustainable lifestyle.
There's often quite the atmosphere throughout the festival, with attendees all sharing in their common passion to fight climate change and protect the environment. For those more activism-oriented or any visitors simply interested in attending a very wholesome event, this is not a festival to be missed!
Diada de Sant Jordi (Saint George's Day)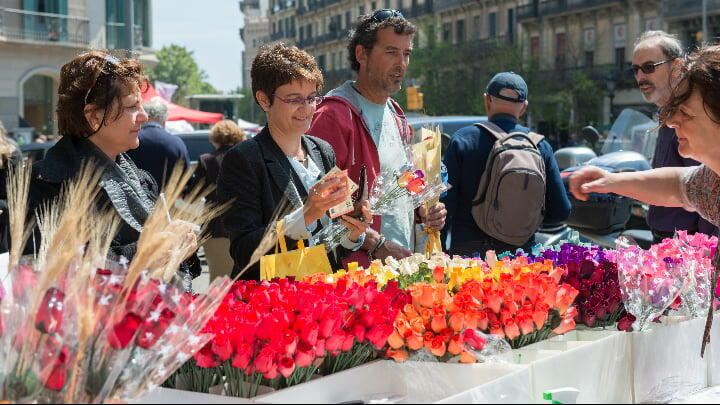 Spain loves both its saints and its feast days, so the calendar is packed full of religious holidays and festivals throughout the year. Barcelona is no stranger to its own celebrations and, in many ways, likes to take each event up a step. So it should come as no surprise that the patron saint of Catalonia, Sant Jordi, is honored in a very big way indeed.
The Diada de Sant Jordi is not a public holiday, so the vast majority of stores and restaurants will remain open. And that's just as well, because it's also Catalonia's answer to Valentine's Day. Sometimes referred to as the Book and Rose Day, it's customary for locals to gift each other – you guessed it – books and roses.
While the exchange of roses is an internationally recognized gesture of love, the swapping of books serves as a celebration of culture. On this day, La Rambla and its adjoining streets can typically be found lined with stalls offering all manner of books and flowers.
While the books at these stalls will typically be offered in a wide array of languages, the city takes this opportunity to encourage the protection and promotion of the Catalan language in particular. This annual festival continues to bring well-deserved international attention to Catalan authors and publishers, and typically sees a massive boost in their output.
It's no coincidence that April 23 is also host to World Book Day – it was this exact festival that led the UNESCO General Assembly to declare it so! When visiting Barcelona in April, book lovers and couples alike should make their way to La Rambla to share in the city's celebration of love and culture.
Feria de Abril (April Fair)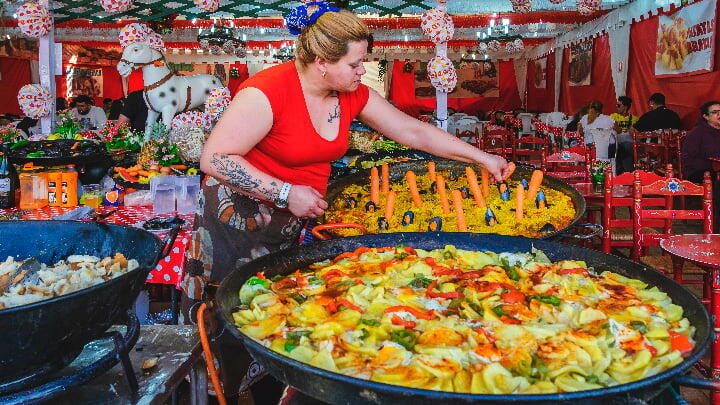 While the more famous Feria de Abril is held each year in Seville, Barcelona's own celebration can easily hold a candle to its bigger brother. Typically held in Parc del Forum for around a week at the end of April, the festival offers a range of activities for all ages, often alongside live music and performances.
For younger visitors and families, the event offers a fairground area housing the obligatory Ferris wheel alongside various other rides, game stalls, food stands and similar amusements. The other side of the fair is composed of the casetas, a host of marquee tents housing various organizations, political parties, merchants and food stands.
The largest caseta, Caseta de la Fecac, is run by the event's organizers and offers a series of free events and concerts by top artists and performers from around the country. If you're in Barcelona in April and enjoy the atmosphere of a classic fair, be sure to pencil the Feria de Abril into your itinerary.
Wrapping Up
For many, Barcelona in April is nothing short of idyllic. With just enough crowds to give the city its renowned bustling atmosphere without clogging up the top attractions, visitors can be sure they'll be getting the very best of both worlds.
And with such engaging events taking place throughout the month, there's certainly no shortage of festivity. Whether you're looking for a quieter time to explore the city's famous architecture, an opportunity to stroll through its many famous parks in pleasant weather or simply the chance to let loose in the evening, April could be the perfect time to plan your trip to Barcelona.