Often serving as the first month of summer break, July marks one of the two busiest months for Barcelona. Between its highly favorable weather and plethora of world-renowned sights and attractions, it's no surprise that hundreds of thousands pick the city as their summer destination.
While crowds and queues are of course inevitable, these are largely what gives the Catalan capital its famed bustling atmosphere. And given the plethora of festivals and events taking place throughout the month, you can expect those crowds to be electric. If busy and thriving are what you're looking for, then a visit to Barcelona in July may be the trip for you.
Tourism in July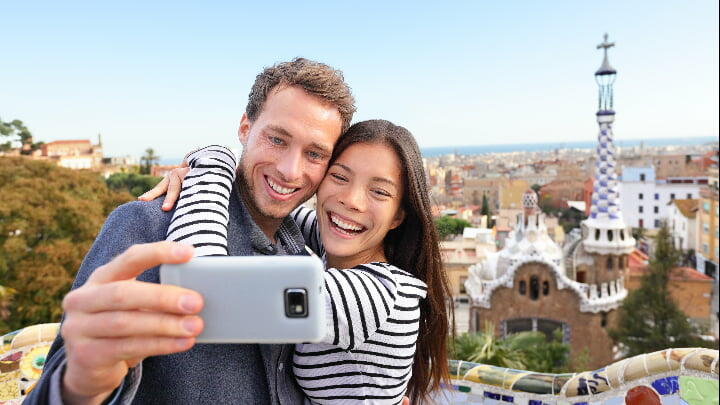 Second only to August, July is when the city sees its largest throughput of visitors. Hotels tend to get swept up at a moment's notice, accommodation rates are at their highest and the city's attractions are operating at peak capacity.
While to some this may sound like a nightmare, this is the whole appeal to many visitors. Barcelona is famous for its thriving atmosphere, bustling streets and energetic nightlife. And for that, serious crowds are a necessity. Just note that more tourists also means you'll likely need to book your desired attractions well in advance.
The exact reasons behind Barcelona's summertime tourism spike are no challenge to discern. Between its stellar location on the Mediterranean and average temperatures of 70 – 85°F, many come to enjoy the city's world-famous beaches. Pair those with the existing waves of tourists interested in Barcelona's architecture, history, cuisine and nightlife, and it's no surprise that this is the busiest time for the city.
Those who aren't so keen on the crowds may be better off planning a trip during the spring and fall 'shoulder seasons', when the city is still busy enough to maintain its buzz but quiet enough to be able to explore without the need to wade through the crowds.
Sala Montjuïc Cinema a la Fresca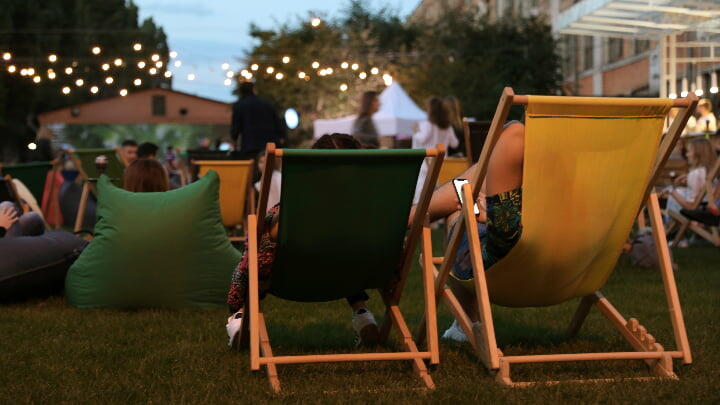 Making the most of Barcelona's idyllic weather throughout summer, this outdoor cinema sets up shop each year by the walls of Montjuïc Castle. Every week through July and early August, the event hosts a number of popular and celebrated movies from all different eras of film.
Should you be in need of a more laid back evening, grab yourself a ticket to one or more of their screenings. Make your way up Montjuïc with some hearty snacks, drinks and a blanket and treat yourself to a night of classic cinema.
Street Festivals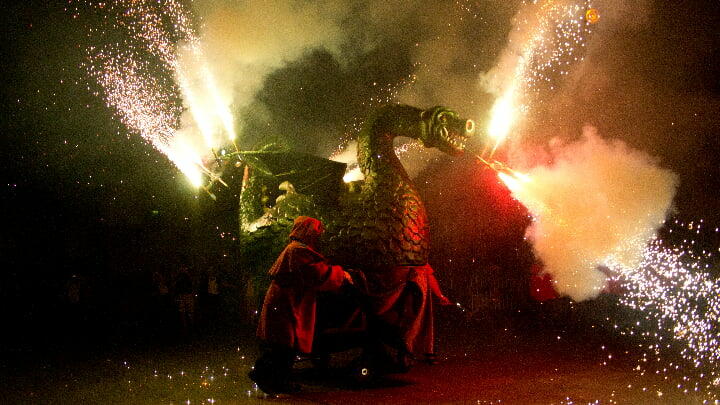 Barcelona is no stranger to its street festivals; you can expect at least a couple major parties every month, and July is no exception.
The Festa Major del Raval typically takes place in mid-July in celebration of the El Raval neighborhood's multicultural roots. Various ethnic food stalls and flea market stalls line the streets, often accompanied by live world music. Paired with the obligatory processions of papier-mâché giants and other such characters, you'll find this to be as hearty and spirited a festival as they come.
Landing toward the end of the month, the Festa Major de Poble Sec is a traditional Barcelona street festival through and through. Parading giants, human towers, fire devils and various cultural dances all make their return for the event, which typically takes place over a span of a little under two weeks.
Music Festivals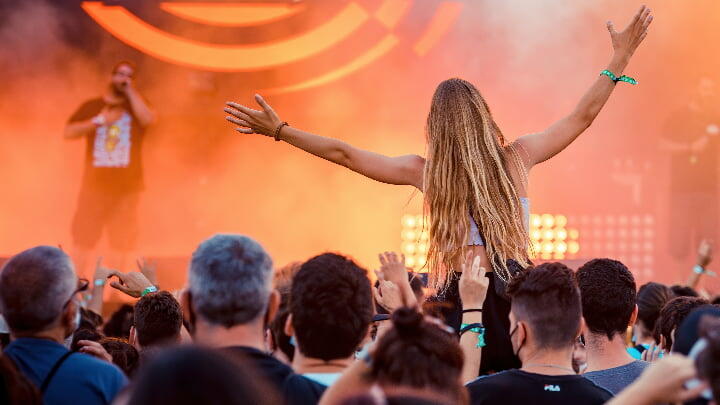 Although Barcelona may offer fantastic weather during this period, a true summertime destination would be incomplete without its fair share of live music events. There's something for fans of just about every music genre to enjoy throughout Barcelona in July.
For three days each July, Barcelona becomes the Spanish epicenter for guitar shredding, offering up a range of concerts and events led by some of the genre's biggest names. Housed within Can Zam Park in Santa Coloma de Gramenet, the Rock Fest Barcelona has previously hosted such celebrated groups as Iron Maiden, KISS and Aerosmith.
Brunch in the Park is perhaps Barcelona's most locally anticipated summer music festival. Each Sunday between July and September, fans of electronic music can take a perch on Montjuïc hill and bask in the summer sunshine while listening to the variety of sets from upcoming international DJs.
If you're looking for a truly charged summertime experience, the Barcelona Beach Festival has you covered. This event takes everything the city has to offer in July – sun, sea and summer vibes – and combines it into one neat, electric package. For just one night a year, attendees can make their way to Parc de La Pau to party the night away with sets from some of the electronic genre's biggest names, with a stunning backdrop of one of Barcelona's many renowned beaches.
The word cruïlla is Catalan for 'crossroads', and the crossover of genres is the fundamental philosophy of the Cruïlla Festival. Over the course of one exciting weekend, fans of everything from rock to reggae can come together to enjoy acts from the likes of the Prodigy, Pet Shop Boys and Bastille, as seen in previous editions.
Outdoor Concerts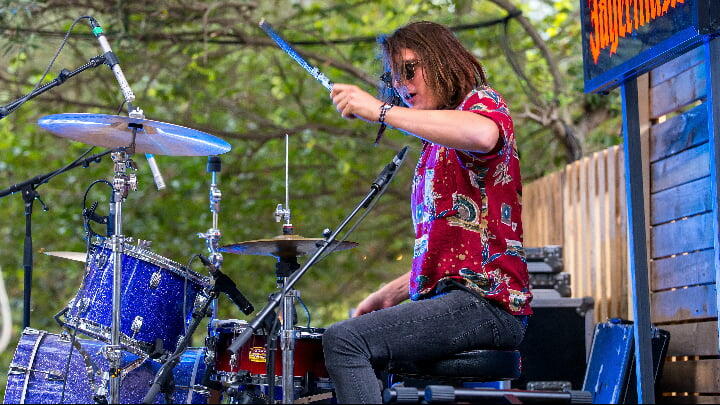 Throughout July, Barcelona is host to a whole array of concert series for fans of various different live music genres. The cooler summer evenings serve as a fantastic time to kick back and enjoy some good vibes in the open air.
Attendees to the Festival Jardins Pedralbes can enjoy an intimate evening of live music beneath the stars in the gardens of the Royal Palace. Previous festivals have seen performances from the likes of the Cranberries, Kool & the Gang and the Beach Boys.
The Magic Nights concert series invites couples to share in a romantic evening of live music atop the famous Casa Batlló, complete with a complimentary glass of local cava. Exact music genres vary per concert, so be sure to book the one that suits your tastes best.
Offering much the same experience, the La Pedrera Jazz concert series takes place instead atop the mosaic rooftop terrace of Casa Milà. Throughout the month, the event becomes the beating heart of jazz in Barcelona, hosting a handful of concerts accompanied by stunning panoramic views over the city.
Wrapping Up
Whether you're keen to explore the city's unique wealth of architecture and history, relax on its world-famous beaches in prime weather or enjoy the buzz of its nightlife and the many festivals taking place throughout the month, visiting Barcelona in July could be an ideal trip for those who enjoy a more bustling city experience.
While you can expect to have to fight crowds and make advance booking for your attractions of choice, not to mention your hotel or apartment, you'll be rewarded with the opportunity to experience a city positively thriving with life. Barcelona is never quite as alive as it is in summer, which you're bound to discover for yourself should you choose to visit in July.