In the wake of winter and the anticipation of summer, Barcelona in May offers what many consider to be the best of both worlds. Throughout this period, visitors get to experience the busy and electric ambience that the city is known for, while also being able to reap the benefits of visiting ahead of the summertime crowds.
Whatever your travel style may be, this is likely the ideal time to plan a visit. If easily accessible attractions and a thriving nightlife aren't quite enough to convince you, then perhaps the wealth of celebrations and events taking place throughout the city will be.
Tourism in May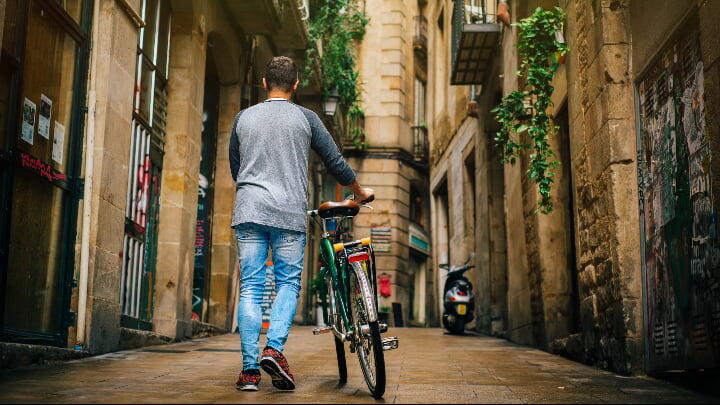 With winter now a distant memory and springtime too on its way out, Barcelona begins a sort of metamorphosis in anticipation of the coming summer months. The beginning of the city's first 'shoulder season', May marks the beginning of a transitive period for the Catalan capital.
While tourism rates around this time still stand a ways behind high-season traffic, they're also significantly higher than throughout the preceding winter months. For many, this is what makes May a perfect time to visit Barcelona.
Barcelona's famed bustling atmosphere is an inherent result of its high throughput of visitors, but that often comes at the cost of overcrowding and queuing for just about every major attraction. In May, however, the city sees just enough tourists to stay true to its character while also leaving much of the city easily accessible and uncrowded.
May brings with it pleasant temperatures typically falling between the high-50s and high-60s, alongside some fairly consistent sunshine. Although that may not be prime sunbathing weather, it does mean you can ditch the winter jacket – though an umbrella is still advisable.  
With that, visiting Barcelona in May is the perfect opportunity to experience the city both inside and out. Explore the famous architecture of the Sagrada Familia without battling too many queues and take a relaxing stroll through Park Güell in the pleasant springtime weather. And why not take some time to enjoy some of the region's highly-anticipated events and festivities, too?
Primavera Sound Festival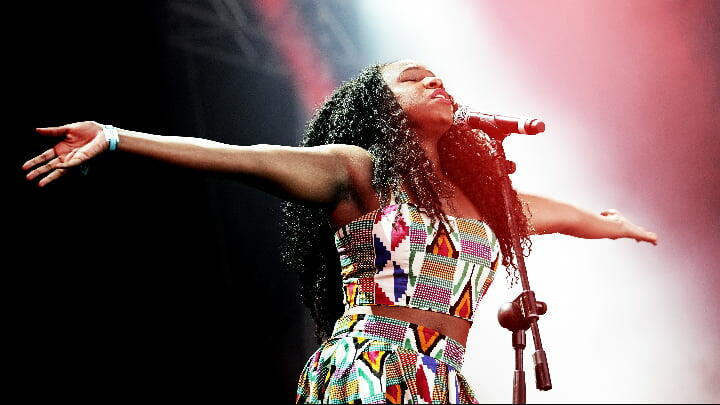 Held each year in Barcelona' Forum Building close to Parc del Fòrum, the Primavera Sound Festival stands as one of the city's most hotly anticipated music festivals each year. In contrast to many other music festivals taking place throughout the year, Primavera Sound is host to a diverse lineup of genres comprising everything from jazz and hip hop to folk and alternative rock.
Previous editions of the festival have performances from the likes of Arcade Fire, Pet Shop Boys and White Stripes. While the main sets typically take place over the course of a weekend, the event runs for around a week in total, with additional gigs and performances hosted across the city.
Night of the Museums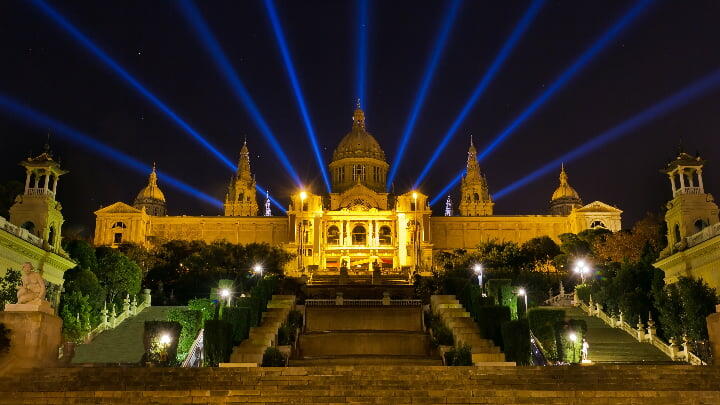 Those who remember the Ben Stiller hit movie Night at the Museum may already have some fantastical idea of what this cultural event entails. While reanimated exhibitions aren't typically on the table, many of Barcelona's most important museums come to life in their own way for one night each May.
Coinciding with International Museum Day, this event sees a huge array of Barcelona's museums open their doors to visitors throughout the night, often free of charge. Popular locations such as the MNAC, CaixaFòrum and MACBA offer visitors an opportunity to explore their exhibitions in a new way, alongside hosting a number of cultural activities and performances for all ages to enjoy.
Ciutat Flamenco Festival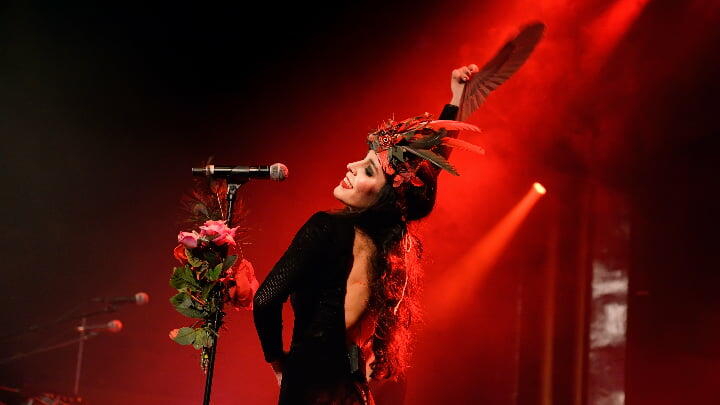 For those with a flair for dancing or a passion for the performing arts, this festival could really be a treat. The Ciutat Flamenco Festival serves as one of the most significant shows dedicated to Flamenco dance and music.
Held for roughly two weeks in May, the event grants attendees the opportunity to discover music from some of the most prominent names in the Flamenco scene, while also showcasing the work of newer artists. Don your best outfit and be prepared to experience this passionate performance of Spanish dance.
Girona Flower Festival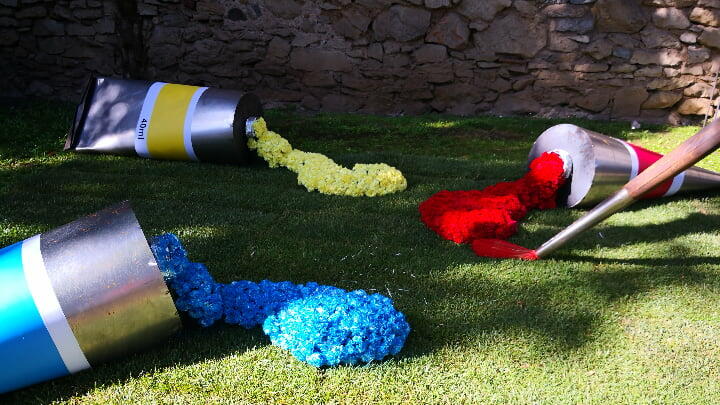 For roughly one week in early May, the nearby city of Girona comes into full bloom, with many of its most popular neighborhoods decorated in all manner of floral arrangements. Displays range from classy and tasteful to purposefully kitsch and quirky, often accompanied by art and light installations, music
With over a hundred displays spread across the city, the Flower Festival offers a fantastic means of exploring Girona in a whole different way. The event opens up a number of areas and patios normally closed to the public, allowing you to truly see a side to the city that most others rarely do.
Sitting only an hour or so away from Girona by car, coach or train, Barcelona serves as a fantastic base from which to visit the Flower Festival. Once you're there, pick up an event map from the tourist office or from the many volunteers dotted along the festival route and explore the veritable Eden of Girona in May.
Barcelona International Comic Fair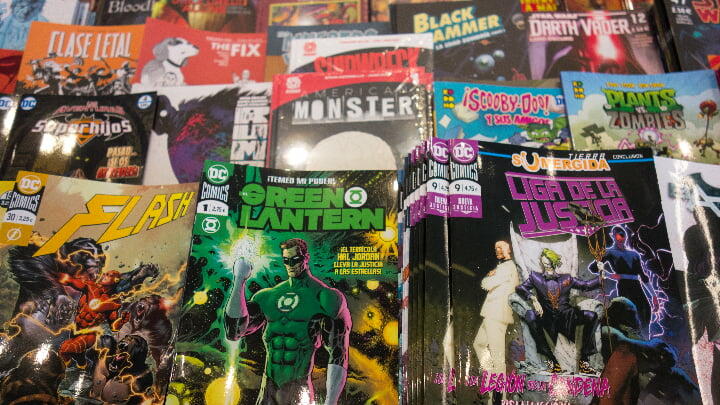 This somewhat more niche event speaks to the comic book fans among us. Having now run successfully for over 40 years, the Barcelona International Comic Fair serves as a demonstration of all the important developments in the comic book world. It showcases the works of prominent and upcoming comic book authors, with awards presented for the best among them.
Visitors have the opportunity to meet and chat with authors and artists alike, and can attend various concerts, performances and film premieres taking place throughout the festival. If you're planning a trip to Barcelona in May and want to embrace your inner geek, be sure to swing by this fantastic fiction fair.
Wrapping Up
Whether you're looking to experience Barcelona in its prime state without too many crowds or to get in on some of the incredible festivities taking place throughout the month, visiting Barcelona in May is a fantastic way to experience everything that the city has to offer.