Following the final few waves of peak-time traffic seen throughout September, Barcelona in October enters into somewhat of a cooldown period. As with spring, fall offers a balance between the city's renowned bustle and a more genuine, tranquil experience.
Whether you're looking to experience all of Barcelona's top attractions off-season or to discover some lesser-visited spots as the weather begins to dip, October can be a fantastic time for just about any type of traveler to visit the Catalan capital.
Tourism in October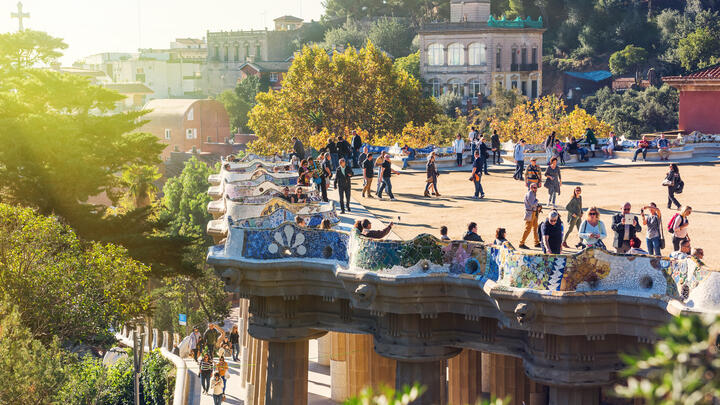 As fall begins to rear its head, Barcelona goes through its second 'shoulder season' of the year. Throughout this period, tourism rates fall fairly rapidly from their summertime peak, though remain fairly consistently above the later lull to come over winter.
Just like in May or June, this transitive period is considered by many to be one of the best times to visit the city. It offers the best of both worlds with the maintained buzz of the remaining waves of visitors alongside a somewhat quieter and more authentic side to the city.
As such, just about every type of visitor is sure to get the most out of what they came for, be it Barcelona's famous nightlife, its celebrated beaches and parks, or its world-renowned sights and attractions.
Weather in October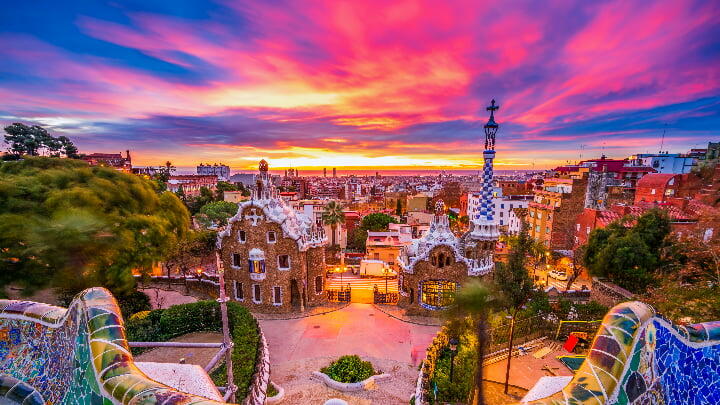 Another benefit of Barcelona's transitive shoulder seasons is its pleasant middle-ground weather. With temperatures averaging between the high-50s and mid-70s, visitors can expect more bearable highs than during peak season and much milder lows than during winter. While rainfall is significantly greater than during summer, it still isn't typically frequent in October.
This translates to a great opportunity to explore Barcelona's many parks and beaches without the summertime crowds. For those cooler days, you may want to perch yourself in one of the Gothic Quarter's charming squares with a hearty cup of coffee or glass of local cava.
Things to Do in October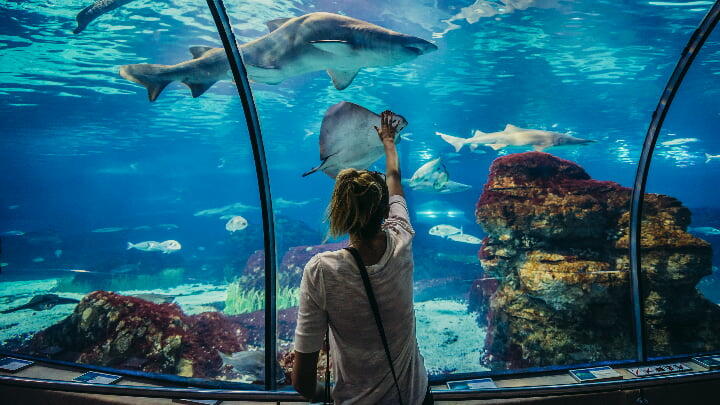 Although you can visit the vast majority of Barcelona's sights throughout the year, October serves as a great chance to see some of the city's top attractions. Visiting off-season naturally means you can explore the likes of the Sagrada Familia and Park Güell without dealing with quite as large crowds as in summer.
For something a little different, families and animal lovers alike should take the chance to meet the 450+ species of the Barcelona Aquarium, while beer fans might enjoy a tour of the Estrella Damm Brewery, complete with complimentary samples. And if you're partial to some retail therapy, Barcelona's many shopping outlets have you covered.
Local & Cultural Events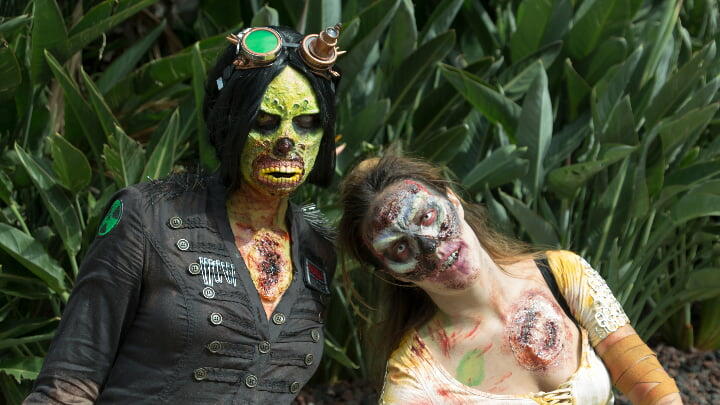 Festes del Roser – Also known as the Festa Major de la Rambla, this local festival takes place early in October on Barcelona's most famous street. Held in honor of Mare de déu del Roser, the Virgin of the Rosary, the event is best characterized by its floral display lining La Rambla and its iconic parade. The Festes del Roser are also host to a variety of performances, concerts, street food stalls, a craft fair and a number of free open house events at some of the area's top attractions.
BAUM Fest – Welcoming tens of thousands of attendees each year, BAUM Fest is considered a benchmark for urban art and culture in Spain. The event brings together professionals and enthusiasts alike to celebrate and showcase the likes of graffiti, skating, parkour, motorcycles and break dance.
The festival offers an extensive program of activities and performances, including a variety of live concerts in various genres, from jazz and soul to world music. Running alongside the festival, the Barcelona Tattoo Expo also serves as a platform for professional tattoo artists from around the world to exhibit their work.
Independent Barcelona Coffee Festival – Truly an event made for the caffeine addicts among us, the Independent Barcelona Coffee Festival consists of three days dedicated to the craft and consumption of our favorite bean-based brew. The festival brings together industry professionals, from roasters to baristas, and offers a forum for their shared passion for specialty coffee culture.
Sitges Film Festival – Having now run for over half a century, the Sitges Film Festival is considered the most significant fantasy film festival in the world, showcasing the best films in the genre. The event typically runs for a little over a week and offers a varied program of short film and movie screenings, workshops and activities.
One highlight of the festival is the Sitges Zombie Walk, during which attendees receive a zombie make-over and walk a predetermined route through the city in their horde, culminating in a concert at the destination point and a night of zombified partying. Another is the Sitges Wine Festival, which typically runs alongside the film festival and offers everything from local wine sampling to wine-making workshops.
Halloween – While not a strictly Spanish celebration, Halloween is becoming increasingly embraced the world over. Barcelona is no stranger to spooky season in the lead-up to All Saints' Day on November 1, and is host to all of the hallmarks of Halloween, from trick-or-treating to pumpkin carving to fancy dress.
There are parties and events held throughout the city for visitors of all ages to enjoy. Families can participate in the activities hosted at the Poble Espanyol and the nearby PortAventura World, while many of the city's top night clubs offer Halloween-themed parties for adults to enjoy after dark.
Wrapping Up
It's no wonder the fall season is widely dubbed one of the best times to visit Barcelona. Alongside pleasant weather and a bustling, electric atmosphere, the city is also host to a vast array of stellar events for all ages. Whether you're looking for a buzzing nightlife experience or an insight into the region's cultural significance, visiting Barcelona in October could be the trip for you.