If you want to make the most of an inevitably too-short vacation, where better to see the sights in one go than on a bus tour? With comfortable seating, air conditioning, and a guide in tow, you'll learn all about the city's best bits without overexerting yourself. 
So, if you're heading to Barcelona this year, you'll want to know which are the best bus tours in the city. Luckily, we've written all about them down below! So, take your seat and get ready to sing annoying bus-themed children's songs. All aboard!
Including:
Is there a bus tour of Barcelona?
Are tours in Barcelona worth it?
How many days is ideal for Barcelona?
The best bus tours in Barcelona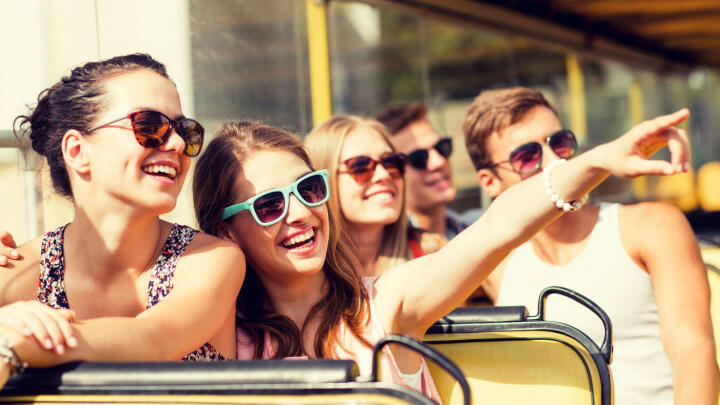 Is there a bus tour of Barcelona?
We'd be wasting our time if there were no bus tours in Barcelona, so fear not. But we deal in nothing but the best here, so expect only the best detailed down below!
Are tours in Barcelona worth it?
Bus tours are one of the best ways to see as much of a new city as possible without worrying about taking public transport or driving on unfamiliar roads with illegible road signs and whatnot.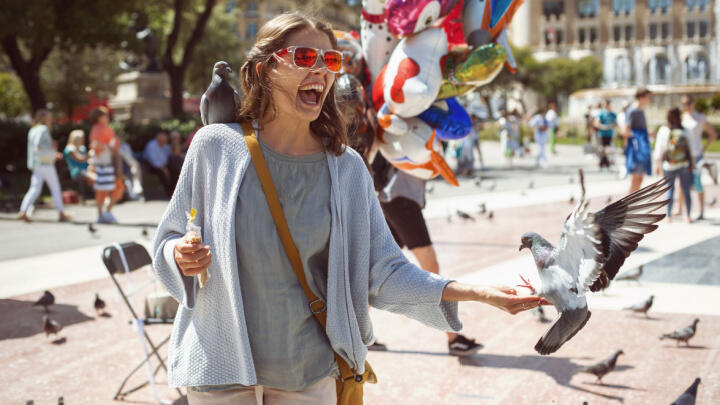 How many days is ideal for Barcelona?
Some cities are easy enough to do in a day—others, not so much. Barcelona firmly falls in the latter category, with a veritable mountain of history, experiences, and things to see; ideally, you need to take between 3 and 4 days to see it all. And that's just as well, because we have four of the best bus tours in Barcelona to talk about! What are the odds?
So, now we've answered all your burning Barcelona questions, let's talk about the best bus tours in the city!
The best bus tours in Barcelona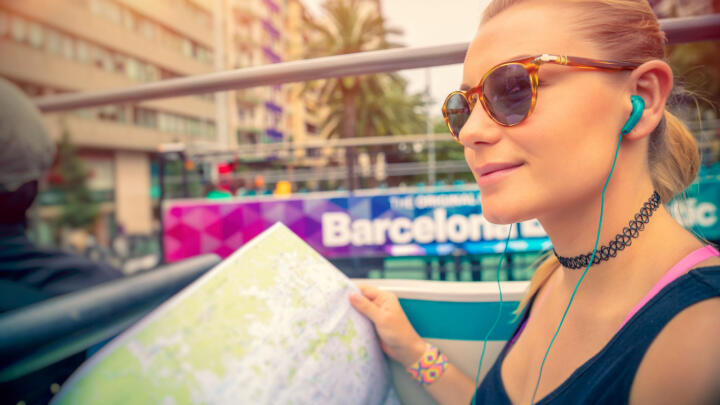 If you want to see all of the city's best bits in one fell swoop, you won't get much better than a Bus Turístic Tour! With three routes to choose from, each taking you past many of the city's most recognizable landmarks, it's not just a great way to see it all in a day, but also to get your bearings in a new city. 
Your ticket gives you 24 hours on your bus of choice, and each one allows you to hop off at any stop that takes your fancy, have a look around and snap some vacation pics, and then hop back on the next bus and carry on with your journey! Plus, with 16 languages available via audio commentary, you'll learn all about them no matter where you're from.
So, let's explore the three routes and what sights you'll be seeing on each!
The Blue Route (around 2 hours in total) kicks things off at Placa de Catalunya before heading past some of Gaudí's most famous buildings, including Casa Battló, the Sagrada Familia, and Parc Guell, before heading on to the famous Camp Nou soccer stadium, where FC Barcelona ply their trade, before ending at the museums of MACBA & CCCB. There are plenty more stops in between, but talking about them would take days. Check out the full list here. 
The Red Route (again, around 2 hours) also leaves from Placa de Catalunya before heading through La Pedrera, Poble Espanyol, Montjuic, and many more, before ending at Barcelona Zoo. 
And finally, the Green Route is the shortest of all the tours, lasting just 40 minutes from end to end. On this one, you'll see Port Olimpic, Platja del Bogatell, Parc del Forum, and Parc Diagonal Mar before ending at Poblenou & its beaches.
Whichever you pick, Bus Turístic Tours are some of the best in Barcelona.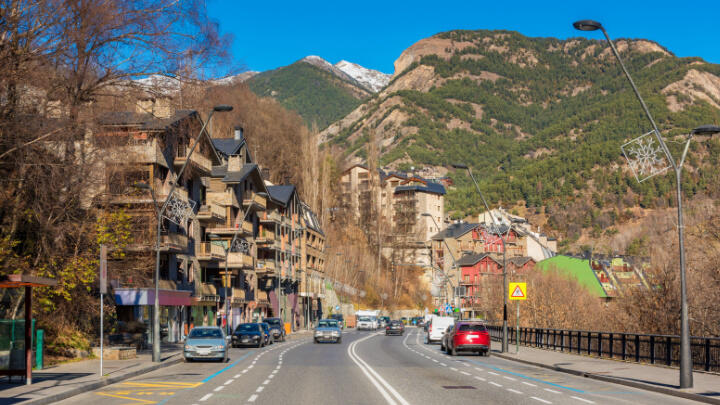 Typically, bus tours in Barcelona focus on the city itself or the areas in and around the city. But what if we told you that one of the best lets you see not one, not two, but three countries all in one day? You'd call us liars, surely? Well, we're not, and we can prove it. Take this Andorra and France from Barcelona tour, and you'll retract your accusation faster than you can say, "Three countries? One day? That's wild!"
But what will you be seeing on your three-country tour? Well, you'll witness magnificent views of the Pyrenees as you travel between Barcelona and Andorra, where you'll stop at Thermes d'Ax, where your guide will show you the top sights, such as Casa de la Vall, San Esteve XII Century Church, and Dali ́s Watch. Then, you'll hit Andorra's streets for some great shopping opportunities, with plenty to pick for yourself, as well as souvenirs for back home. And finally, you'll reach El Pas de la Casa, which sits on the border between France and Spain, where you're free to cross the dividing line and stand in two countries at the same time. 
Marvelous. 
One of Barcelona's most beautiful sights isn't even in the city itself, but about an hour's drive away. It's called Montserrat - or the serrated mountain - and it houses one of the area's best-kept secrets. And, with this bus tour, you needn't make the journey alone. 
At sunrise, you'll be picked up from Plaza de Catalunya first thing by an air-conditioned bus. From there, you'll make your journey up the mountain's many winding roads before finally reaching the top. From there, you can explore at your own pace. There's so much to see that we dedicated an entire article to it all, but if you haven't got time to read all those words, make sure you at least check out the nearly 1000-year-old Santa Maria de Montserrat Benedictine Monastery. 
Then, when you're all sigh-seed out, your bus will take you right back into the heart of Barcelona. Easily one of the best bus tours in the city.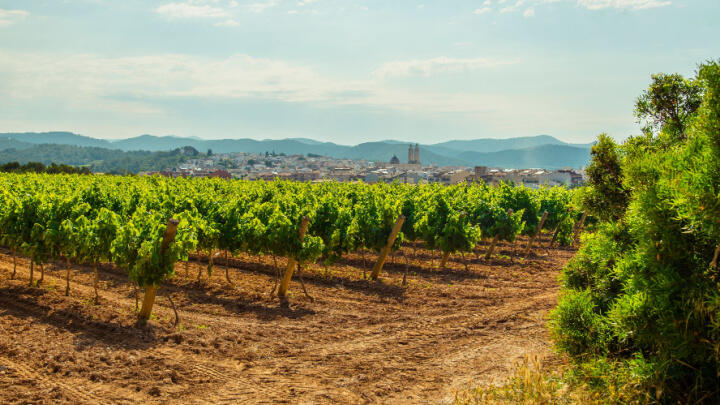 And finally, our final pick of the best bus tours in Barcelona is for grape enjoyers. After all, if you like a tipple, you could hardly visit Barcelona and not check out the wine scene! So why not go to the source on this Vineyard & Wine Cellar day trip?
Hop aboard a bus and head out into the outskirts of Catalonia, where you'll visit local vineyards and wineries, find out how the good stuff is made, and even try some for yourself. 
Does it get much better than that? No, it does not. 
And those were our picks of the best bus tours in Barcelona! If you don't want to spend your entire vacation on a four-wheeled wonder, see all of Barcelona's best bits with Go City! Choose our All-Inclusive Pass or Explorer Pass and make the most of the city's top attractions for one low price!