Any trip to Barcelona is bound to be jam-packed with sightseeing, cultural activities and all the fresh Catalan cuisine you can stomach. While that's exactly what many consider to be the best way to experience the city, it isn't always too kind on the wallet.
For those that are more budget-minded or would simply like to complete their itinerary with some cheaper and more laid-back activities, the city can still deliver. There are plenty of free things to do in Barcelona for just about every type of visitor.
Parks Galore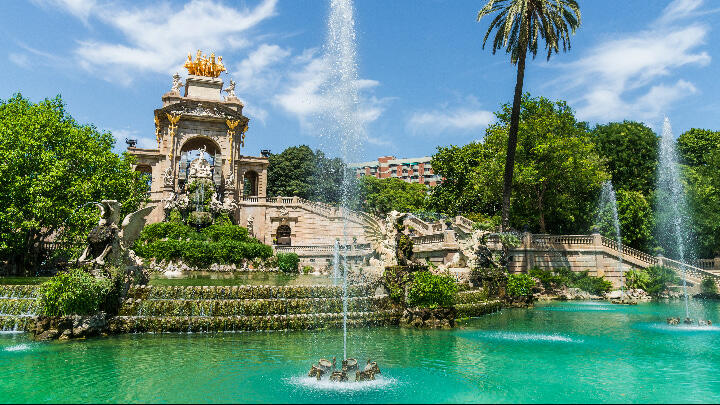 For a city as metropolitan and bustling as Barcelona, it's surprising just how many open green spaces it manages to sneak in. Well over a dozen parks are dotted throughout, ranging from small dog parks to many-hectares-large social spots.
Park Güell
By far the most renowned and popular of Barcelona's attractions is Park Güell. Second only to the Sagrada Familia in terms of the sheer volume of visitors it receives each day, Park Güell is most well known for its interior Monumental Zone designed by modernist architect Antoni Gaudi.
While you will need to pay to book a visit to the Monumental Zone, this area constitutes just a tiny portion of the park as a whole. If you don't mind missing it, you can very easily sink a couple of hours of your day into exploring or relaxing in the rest of the park.
Ciutadella Park
Offering over 17 hectares of green space, Ciutadella Park is the largest park in Barcelona, and it does plenty with that space. It's so large, in fact, that it houses not only the Barcelona Zoo and its more than 2,000 resident animals, but also the Parliament of Catalonia.
A number of street performers, dancers and musicians are often dotted throughout the park, adding to its relaxed and jovial atmosphere. Take a chance to sit back and relax, watch the rowboats go by on the lake, explore the space's many monuments and take a selfie with the park's very own wooly mammoth.
Montjuïc Park
For the very best views over the city, get yourself over to Montjuïc Park. This hill to the south of the city is jam-packed with some of Barcelona's best attractions, and is also simply a fantastic place to relax with a panoramic view of the Catalan capital.
Entry to the park by foot is entirely free, and you'll be able to take all the time you need to explore the likes of Montjuïc Castle, the Magic Fountain and the Olympic Ring. There is also a cable car to take you directly to the top of the hill by the castle, but you will of course need to pay for this.
Museums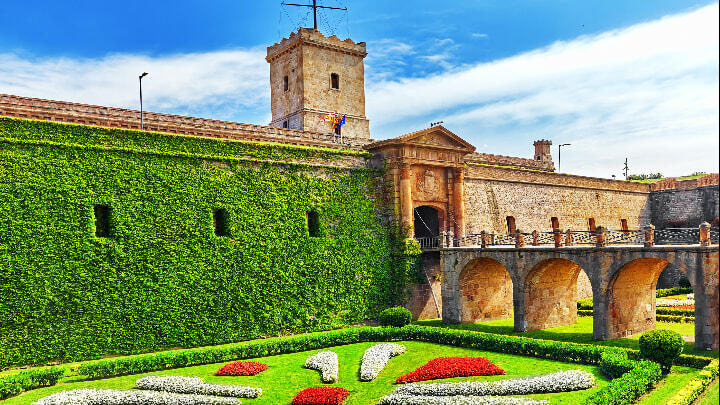 Barcelona is a city brimming with culture, and it's no coincidence that it also hosts a great many museums for visitors to explore. While it's no secret that many of Barcelona's museums charge fairly hefty admission, many offer free entry on the first Sunday of each month, and often at select times throughout the week.
The Museu Nacional d'Art de Catalunya is housed within the beautiful Palau Nacional and exhibits hundreds of thousands of visual art pieces from throughout the Catalonia region, dating back as far as a thousand years. As the biggest and most important museum in Barcelona, the MNAC typically charges admission, but can be visited for free on Saturday afternoons.
The Museu Picasso offers the most complete collection of the surrealist Spanish artist's paintings in the world. Thursday evenings will allow you to view the more than 4,000 pieces free of charge.
Montjuïc Castle sits atop Montjuïc Mountain and originally served as a military fortress, dating back to 1640. The castle is now open for visitors to explore its halls, and offers free entry every Sunday evening.
Gothic Quarter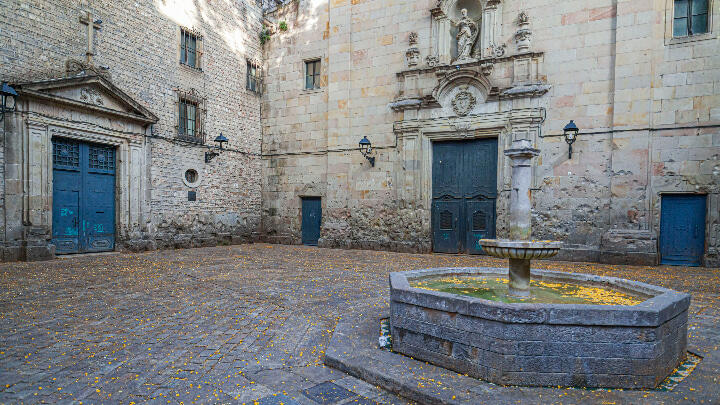 The Gothic Quarter of Barcelona offers a labyrinth of medieval streets in which you'll find all manner of attractions, quaint restaurants and local retailers. While this area may house some of the pricier pastimes of the city, it also offers many of the best free things to do in Barcelona.
Perhaps one of the biggest selling points of the Barri Gòtic is its wide selection of charming squares. The likes of Plaça Reial, Plaça Prim and Plaça Sant Felip Neri offer relaxed and open spaces to sit and socialize, often along with a handful of cafés and restaurants to grab a coffee or a bite to eat.
These cobbled alleyways also house some of Barcelona's most notable historic sites. You can visit the Barcelona Cathedral and Basílica de Santa Maria for free between certain times each day. The Jewish Quarter at the heart of the Gothic Quarter is an entire fragment of history in itself, offering some of the most gorgeous architecture in the area.
If that isn't quite enough to sate your historical hunger, then you can also retrace Barcelona's ancient Roman past. Walk the perimeter of the old city wall, visit the remains of the Roman aqueduct and necropolis and explore the impressive remaining columns of the Temple of Augustus.
Wrapping Up
While the aforementioned attractions may be considered some of the best budget-friendly ways to pass your time, they are by no means the only free things to do in Barcelona. Throughout the year, there are always a number of events, workshops, gigs, exhibitions and tours on offer free of charge for any who may be interested.
As bustling and metropolitan as Barcelona may be, it doesn't have to be reserved only for those with the cash to splash on every single attraction. The more savvy, budget-minded traveler can fill their itinerary with all manner of rewarding activities without having to spend a penny more than their flights, accommodation and meal costs.