Barcelona may be known for its idyllic summertime weather, often offering peak conditions for relaxing on its renowned beaches or taking a dip in the Mediterranean, but nowhere can be perfect all the time. The summer sunshine is often accompanied by high humidity and occasionally overbearing temperatures, while visiting off-season may introduce you to the springtime showers.
Should you find yourself at odds with the weather during your trip, there are as many fantastic indoor activities in Barcelona as there are famous outdoor landmarks. From its world-renowned architecture to its fortune of cultural exhibitions to its great retail therapy spots, there's no shortage of things to do indoors while visiting the Catalan capital.
Architectural Marvels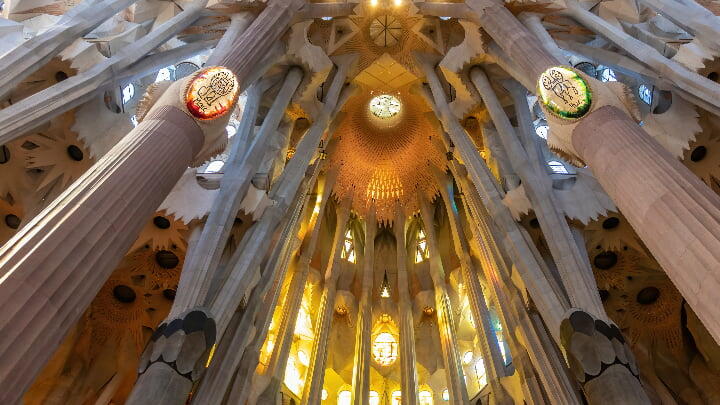 Famous for their unique blend of architectural styles, Barcelona's top attractions may be best known for their photogenic exteriors, but many also offer a great deal more for you to explore inside. The city's many religious sites and the works of its most celebrated local architects offer stunning interiors for you to discover.
Sagrada Familia – Easily Barcelona's most famous attraction, this yet unfinished basilica is best known for its unique combination of Neo-Gothic and Modernist architecture. Most notably designed by celebrated Catalan architect Antoni Gaudí, the church offers an almost otherworldly interior.
Everything from its towering columns to its rising vaults comprises abstract and evolving geometric shapes, leaving no single surface of the interior entirely flat. Look just a little further and you'll find various examples of Catholic symbolism layered throughout just about every aspect of the building.
Illa de la Discòrdia – Located on Passeig de Gràcia in the Eixample district of Barcelona, this striking block of buildings stands in commemoration of some of the city's most celebrated Modernist architects. The name can be translated literally as the 'Block of Discord' and most famously includes Casa Lleó Morera, Casa Amatller and Casa Batlló.
Although the block is most famous for the contrasting façades of its buildings, the interior of the latter two residences are open for anybody with an interest in eccentric architecture to explore. Casa Lleó Morera has long been home to luxury fashion boutique Loewe, whose collections you can also explore while visiting the renowned city block.
Casa Milà – Nicknamed La Pedrera, or 'the Stone Quarry', for its rough-hewn limestone façade reminiscent of an open quarry, this prominent residence is another example of the famed Works of Antoni Gaudí. With a towering eight stories of apartments spread across two blocks constructed around two large, interconnected courtyards, this building is mesmerizing both inside and out.
Everything from the site's exterior façade to the halls within and their accompanying furniture were all designed in harmony in the architect's renowned Modernist style. Visitors can explore everything from its original apartments to the 'garden of warriors' rooftop terrace, offering stellar views over the city.
Cultural Sites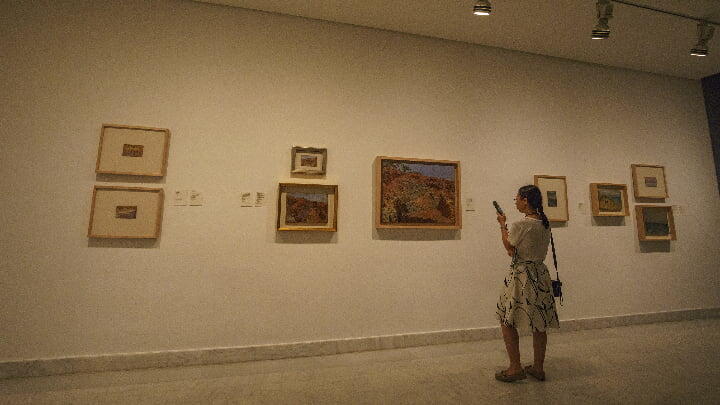 A city with as much a wealth of culture and history as Barcelona would be incomplete without any means to exhibit them. Throughout the city, you'll find a plethora of museums and galleries dedicated to various perspectives of history, art and culture.
Museu Nacional d'Art de Catalunya (MNAC) – Housed within the impressive halls of the Palau Nacional in Montjuïc, this museum boasts a collection exhibiting a thousand years of visual art from throughout the Catalonia region. Standing as one of the largest museums in Spain, the MNAC features exhibits covering everything from religious art to civil war propaganda to the region's celebrated architects.
Museu Picasso – Located within the popular Gothic Quarter of Barcelona, the Museu Picasso houses over 4,000 of Pablo Picasso's pieces, amounting to one of the world's most complete collections of the famous Spanish painter's works. The museum prides itself on offering a key insight into the artist's early career, with Picasso having lived and studied in Barcelona throughout his formative years.
FC Barcelona Museum – Soccer fans need no introduction to Barcelona's sporting fame. Home to the globally celebrated Futbol Club Barcelona, one of the city's top attractions is the iconic Camp Nou stadium. Alongside offering an opportunity to explore the stadium grounds, Camp Nou also houses the FC Barcelona Museum, complete with a comprehensive history of the team's most notable matches, players and trophies.
Retail Therapy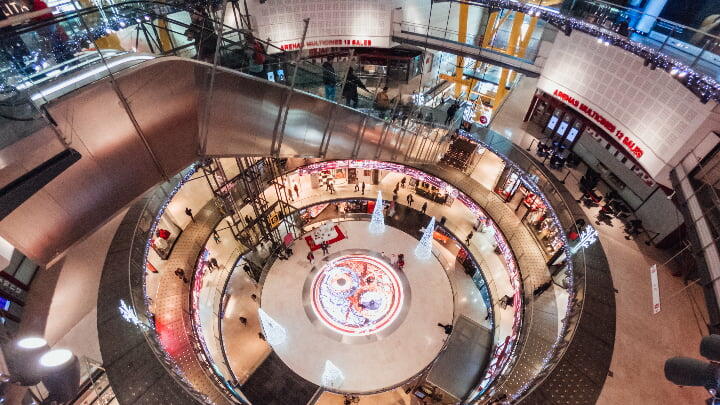 Europe as a whole is widely known for its shopping cities, and Barcelona is no stranger to the trend. While the center may not boast much in terms of retail hubs, you'll come across a host of unique shopping malls and outlets throughout the wider city. Why not pick yourself up some traditional Catalan souvenirs along the way?
Mercat de la Boqueria – Often considered one of the best markets in the world, Mercat de la Boqueria has stood in one form or another for many centuries. Accessible from La Rambla, the market offers a wide selection of produce, from fresh fruit and vegetables to baked goods to local artisan crafts.
El Triangle Centre Comercial – Located at the heart of Barcelona, El Triangle is a large shopping complex offering some of the best boutiques and retailers in the city. The mall sits right alongside Plaça de Catalunya, combining to offer a fantastic social space both inside and out.
Las Arenas de Barcelona – Built into a former bullfighting arena, this commercial center can be found within the popular Plaça España. It offers an impressive selection of stores and restaurants, along with 360-degree views of Barcelona from the rooftop.
Getting Around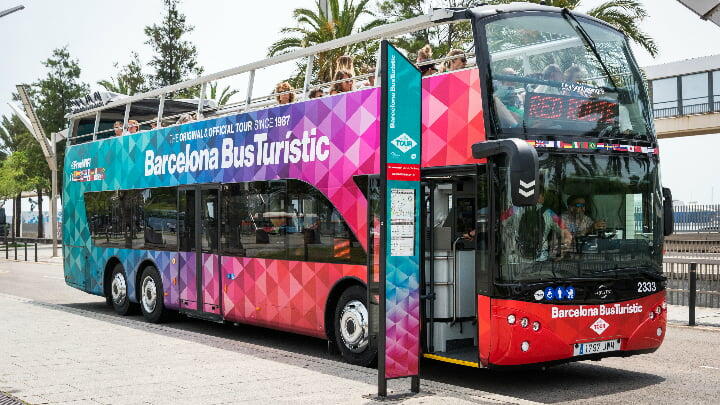 If you're looking to escape the weather in Barcelona but still want to see as much of what the city has to offer as possible, then a Bus Turístic could be your best bet. Take a seat on its lower deck for a whirlwind tour along one of three iconic routes, accompanied by audio commentary for additional expert insights into each key location.