When planning a trip, it's sensible to figure out ways of making your visit as safe as possible for yourself. Wherever you go, there are always going to be risks, and it's always advisable to keep yourself in the know.
While reading up on Barcelona, you may find yourself presented with many conflicting opinions on the overall safety of visiting the Catalan capital. We're going to explore the factors that go into the general safety rating of a destination, and help you ultimately answer the question of whether Barcelona is safe for tourists.
Crime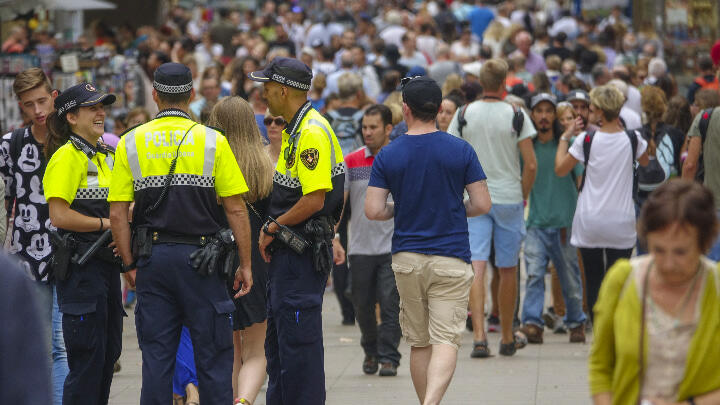 First and foremost, the single most prudent thing provisional visitors to Barcelona will want to know is the overall presence of crime throughout the city. You can naturally expect a moderate level of crime in any city of this size and prominence. It should be noted, however, that any malicious action against tourists is exceedingly rare in Barcelona.
That being said, something to be very much aware of is petty crime. Barcelona has been dubbed time and again the pickpocket capital of Europe, often sharing its title with the likes of Rome and Prague. And while on the whole tourists should be very safe here, petty criminals are most likely to target unsuspecting visitors.
Any areas that tend to be packed with tourists, such as around the Sagrada Familia, metro stations and crowds around street performers, are perfect hunting grounds for pickpockets. La Rambla is particularly notorious for both pickpockets and scammers, as perhaps the most popular street in the city.
Pickpockets are innovative and opportunistic. Some may simply attempt to discreetly remove your possessions from your person, while others may bump into you or ask for directions to distract you while an accomplice takes this opportunity to scout out your valuables.
As such, you should be sure to keep all of your valuables in a place where they can't easily be grabbed. Back pockets are an absolute no-no, as are the outer pockets on any bags you may be carrying. Better yet, try to avoid carrying any valuables that aren't entirely necessary, and try not to engage with suspicious individuals.
Scams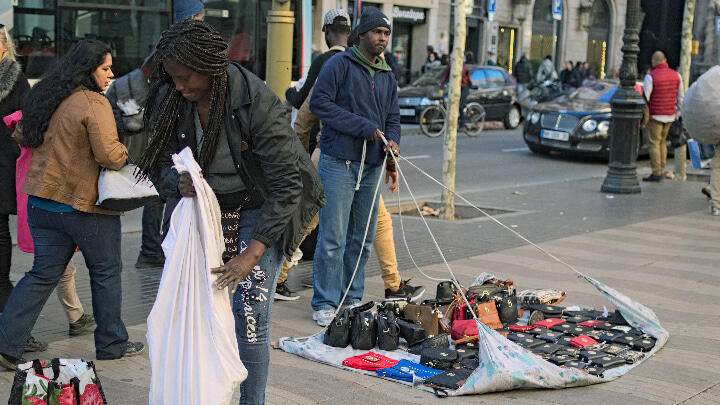 It's an unfortunate truth when it comes to travel that wherever there are tourists, there will also be scammers looking to take advantage. Scammers know that visitors aren't going to be as savvy and in-the-know as locals to the area, making them a prime target.
Scam artists are constantly reinventing their game to try to catch people out, and it's therefore impossible to create an exhaustive list of all of the scams to watch out for. However, there are a number of tricks that are known to have been prevalent in Barcelona for some time. Among the most common are:
Impostor Tourists – Thieves dressed as tourists (think strikingly out-of-place clothing, perhaps a map or camera in hand) may approach asking for directions or money. Roles may be reversed, with the scammers acting as friendly locals looking to give directions. This is often a ruse to distract you while an accomplice discretely picks your pockets.
Floral Fraud – Individuals may 'gift' you an individual flower (or other such object) before demanding payment, only to attempt to take your money once your wallet is exposed or pressure you to pay an outrageous price.
Street Performers/Artists – Much like the case above, busy tourist areas are full of supposed 'performers' who will pressure you for money after jumping in your photos or handing you a bracelet or some other such trinket.
Street Vendors – Found in just about any tourist hotspot in Barcelona, these street merchants sell everything from bootleg designer products to tacky souvenirs. Most of these are not licensed vendors and none of their products are high-quality.
Their goods will often be displayed on a large piece of cloth which allows them to easily pack them away and make a break for it if the authorities come to pay a visit.
Safety Tips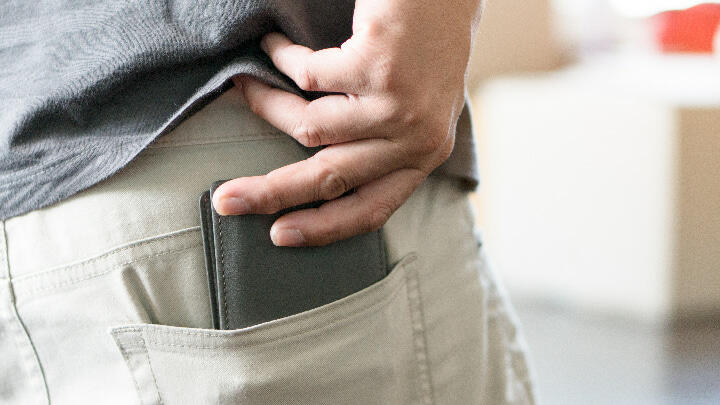 The above information is intended simply as caution of the small few risks you may face on a trip to Barcelona. On the whole, Barcelona is very safe for tourists, but you should still take precautions to ensure your utmost safety.
In general, it's always smart to have your wits about you whenever you're out in public. Listed below are some tips to help you keep both yourself and your possessions safe wherever you go.
Never carry your phone, wallet or other valuables in your back pockets

Never leave your possessions unattended

Avoid carrying all of your cash and cards in one place

Try to carry as few valuables as possible at any given time

Always be skeptical of strangers approaching you in public

Avoid allowing any stranger to come close enough to touch you

Report any instance of theft to your nearest police officer
Call 112 if you are in need of any police assistance or emergency services

Above all else, trust your intuition
Is Barcelona Safe?
Overall, Barcelona is an incredibly safe destination for tourists. The city sees huge waves of visitors year-round, and the majority never report having had any trouble. While pickpocketing, scams and petty theft are rife, they should be avoidable as long as you know what to watch out for.
As with anything, you should take all external opinions on the city with a pinch of salt. While a number of sources may claim that Barcelona is unsafe for tourists, these are likely people who were unfortunate enough to be caught out by some of the city's many scams and tourist traps.
If you can look past its shortcomings, you're likely to find Barcelona a wonderful place to visit. Rich with culture, cuisine and outstanding architecture, this is not a city to be missed simply for the sake of a few bad eggs. Be sure to do everything you can to keep yourself safe, but try not to allow these risks to sour your view of this vibrant metropolis.