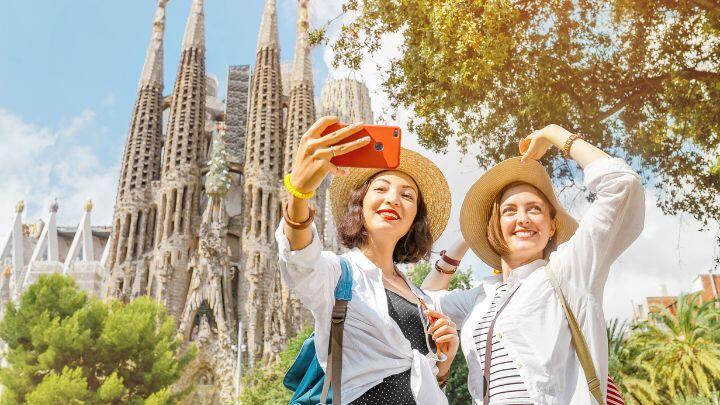 In Spain it's traditional to pull on the ears of someone on their birthday! One tug of the ear for every year of age, plus an extra one for luck! If you're all ears for what to do In Barcelona on your birthday then you're in the right place. The Catalan capital combines culture, cool and big city vibes, all bathed in Mediterranean sunshine. So Feliz Cumpleaños! (that's Happy Birthday in Spanish!) and here's our gift to you - a parcel of ideas for a fabulous birthday in Barcelona. 
 
Breakfast in Barcelona
For traditional Catalan food and possibly the best breakfast in Barcelona, stay authentic, get up early and perch on a bar stool at Pinotxo, in the heart of the bustling Boqueria (food market). Ordering a 'cafe amb llet' (coffee with milk) will make you feel like a local; Catalans accompany theirs with a croissant, doughnut or bocadillo (sandwich). You can't go wrong with a delicious Spanish omelette (tortilla de patata) or, if you're feeling adventurous, try their famous dish of chickpeas and blood sausage.
If you'd rather sleep late on your birthday perhaps you'll prefer to head to Milk, a bar and bistro that serves a famous Recovery Brunch from 9am til 4.30 pm. You can also choose from an English fried breakfast, A US-style pancake stack or even Mexican chilaquiles.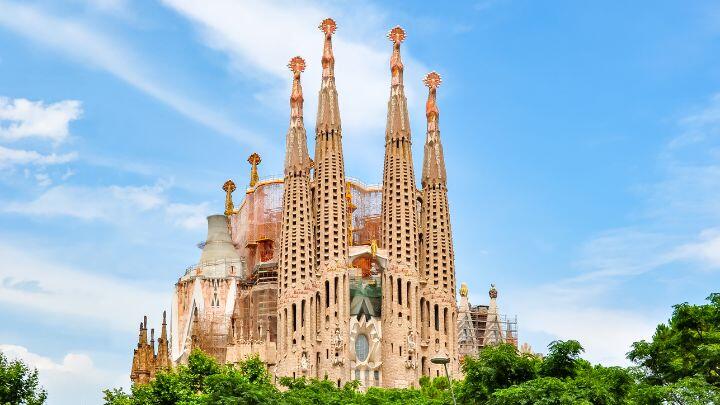 Climb the towers of the Sagrada Familia
Who doesn't love a treat on their birthday? And there's no doubt that the biggest treat of all in Barcelona is Gaudi's breathtaking unfinished masterpiece, the Sagrada Familia. Don't just stand outside admiring the amazing facades and soaring spires - steal a march on the crowds and book early to take a Sagrada Familia guided tour. You can't fail to be open-mouthed as you marvel at the amazing natural forms of its vaulted ceiling, watch the light dance in the huge stained-glass windows and hear about its history. Construction began in 1882, was taken over by Gaudi in 1923, it became a UNESCO world heritage site in 1984 and work is forecast to be complete by 2026!
Since it's a special day and you want to do it right, add the ticket that allows you to climb to the very top. See the very best view of Barcelona and get up close to the intricate imagined details of those famous cathedral towers.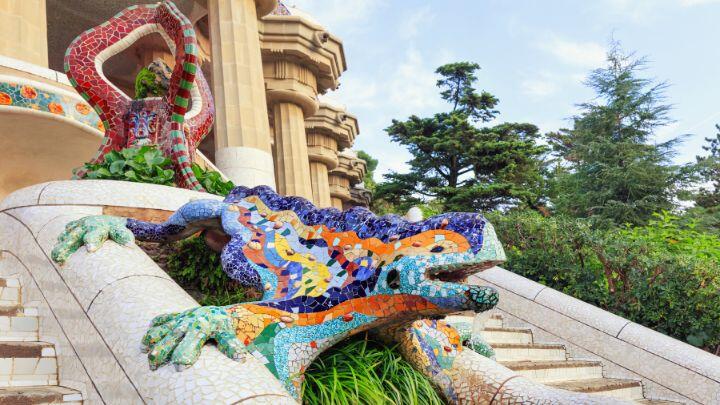 Get your Gaudi fix
If that's fired your imagination and architecture is where you're at, you may want to embark on a Gaudi tour and go in search of more of his modernist legacy? Of Barcelona's nine UNESCO World Heritage sites, seven of them were designed by Antoni Gaudi! Hit the streets, or hop on (and hop off) a bus, to check out the brightly coloured tiled exterior of Casa Vicens and the undulating facade and twisted chimneys of La Pedrera (sometimes known as Casa Milá). Perhaps most famous is Casa Battló where the exterior appears to be made of bones and the unconventional interior is inspired by marine landscapes and natural forms. Finish off your Art Nouveau birthday tour at Parc Guell for picturesque views of the city and photo opps with Gaudi's mosaic dragon, 'El Drac', one of the most photographed sights in Barcelona.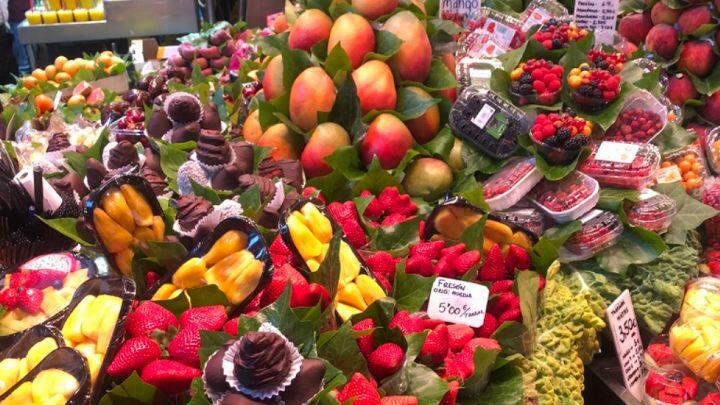 Try some Catalan cuisine
When it's time for your birthday lunch, perhaps drop into La Boqueria or another of Barcelona's famous markets to pick up the ingredients for a picnic? It's no wonder it's known as one of the best food markets in Europe, thronged with tourists and locals alike. Choose from brightly coloured fruit and veg, delicious smoothies, chocolate dipped strawberries and churros, olives, cheese or paper cones full of Iberico ham… then find somewhere to relax and enjoy it all, perhaps on Barceloneta beach or in Ciutadella Park?
If you'd prefer to sit tight rather than takeaway, there's no shortage of restaurants within the market area in which to enjoy an authentic lunch. Typical food in Barcelona includes patatas bravas, traditional Catalan croquettes and steaming pans of saffron-scented paella. Char-grilled octopus and salt cod are other local favorites.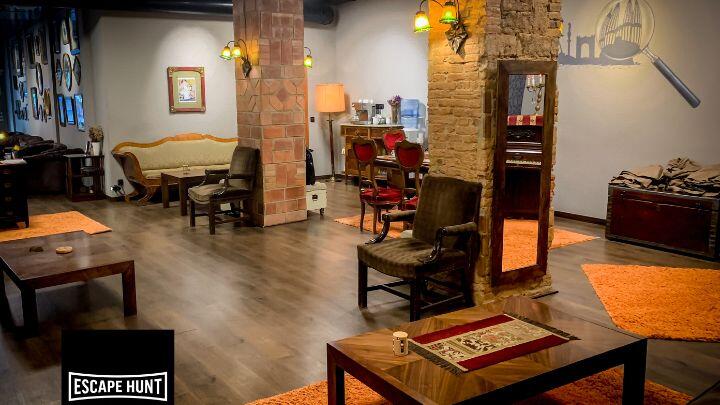 Fun things to do in Barcelona
The beauty of a big city is that there's something for everyone, even a large group of birthday buddies. When you're all cultured-out, one original spot for a fun group activity in Barcelona is Escape Hunt Barcelona. Choose from three stories, all available in Spanish, Catalan, English or French - The Mystery of Gaudi, the Vampiress of Barcelona or the School of Thieves - then solve the clues to escape before the clock ticks down.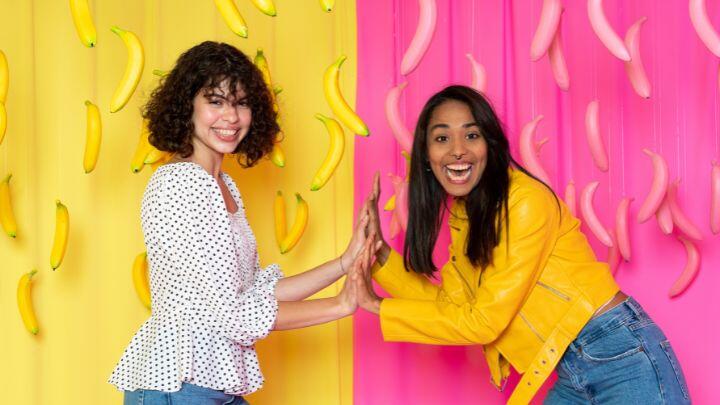 Meanwhile, the Big Fun Museum even has fun in the title and happily it's suitable for big kids as well as little kids! A giant ball-pit is surely irresistible to all ages so dive right on into the enormous 'dry pool'. Admire portraits formed from fruit and veg, meet talking flowers in 'Wonderland' and grab some quirky pics of you and your friends relaxing in the sink or perched on a spoon in the quirky 'Giant's House'. Fun, fun and more birthday fun!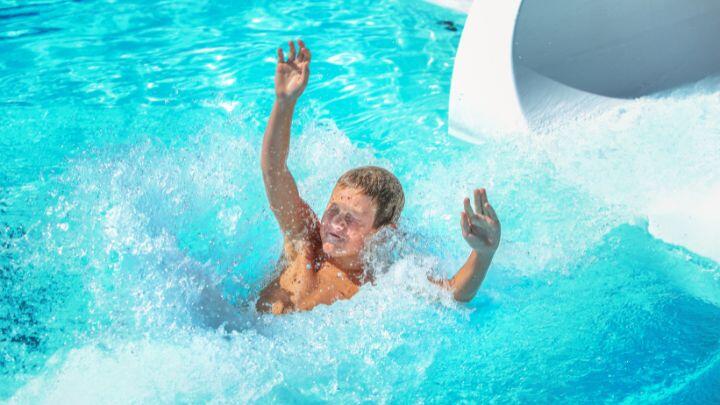 Get wet and wild at Illa Fantasia Waterpark
There are more good times to be had, whatever your age, at Illa Fantasia waterpark, just a short train ride from the city. Soak up the sunshine in and around three giant pools or bob around the lazy river. Twirl down the 10m high 'Spiral', slide above the park's restaurants in Bitour or race your family and friends down Aquamania's three tubes. With more than 22 water attractions to choose from, you're guaranteed a splashing time!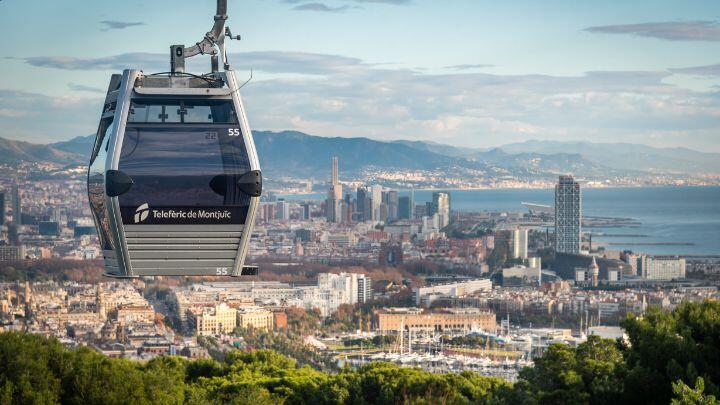 Enjoy a day in Montjuïc
For a more chilled day to the south of the city centre, why not visit the majestic hill of Montjuïc where there's loads to see and do? From Parallel Metro station take the Funicular de Montjuïc halfway up the hill to the base station for the Montjuïc cable car (Telefèric de Montjuic). From the base station at Parc de Montjuïc it's an easy walk to the Olympic stadium, which hosted the 1992 Barcelona Olympics and museums including the Joan Miró Foundation, showcasing the works of the famous Catalan artist.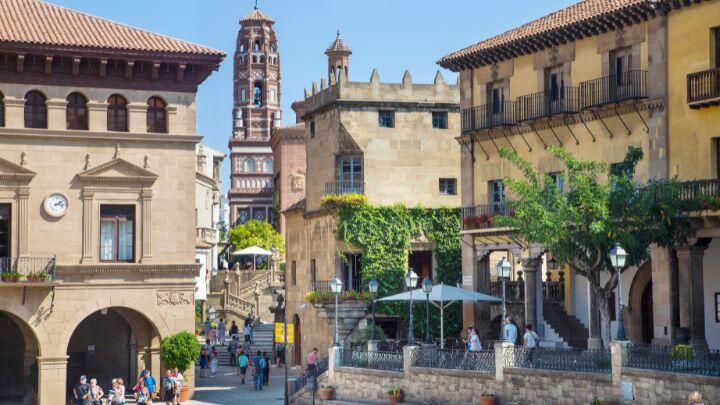 Or maybe you'll stop off at Poble Espanyol, a recreated Spanish village that combines history and culture with workshops, shops and places to eat. 
The next cable car stop is at Mirador d'Alcalde, a 'belvedere', or series of terraces, that provide an impressive panoramic view and a chance to explore the beautiful public gardens. Montjuic Castle tops the hill; a former fortress and prison, it is now a Military Museum.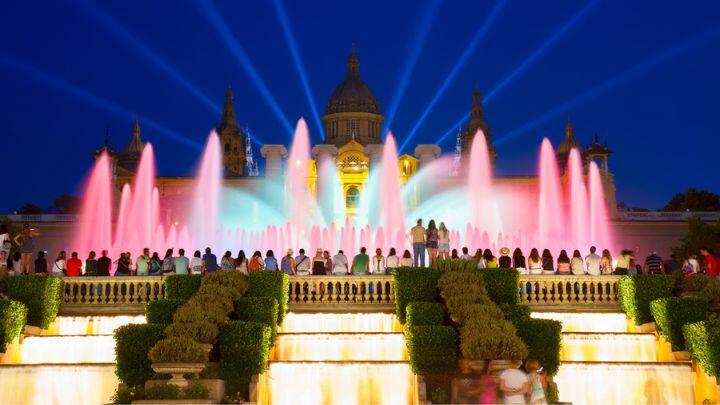 After so many new experiences it's maybe time to raise a birthday toast on the terrace of the Terraz Martinez and enjoy the birds-eye view of the port and the Mediterranean. Their seafood platters and paella are said to be among the best in town.
Then soar - or stroll - back down again. Time it right and you can end up back at the bottom of Montjuïc in time for one of Barcelona's most famous attractions, the Magic Fountain show, a popular sound-and-light spectacular that wows audiences every half hour after dark.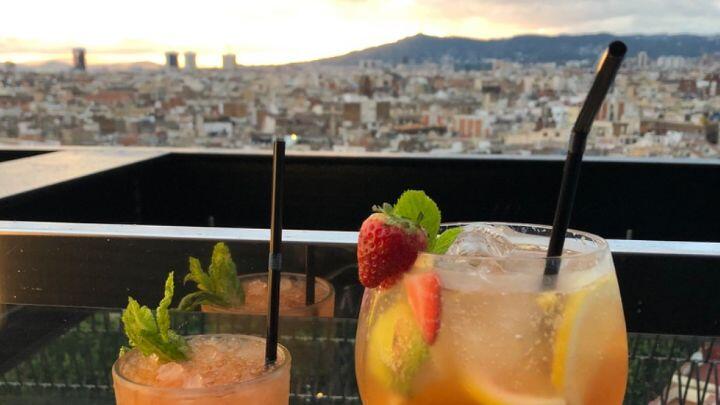 Barcelona's best rooftop bars
As evening falls you'll be spoiled for choice for bars, restaurants and nightlife, whatever your favourite cuisine - or music scene. Or, why not take your celebrations to new heights at one of Barcelona's many rooftop bars?
The stylish Sky Bar at Grand Hotel Central is open to non-residents after 8pm for food and cocktails and boasts an infinity pool that appears to cascade towards a view of the whole city. For a magical 360° panorama, treat yourself to Terrat at the Mandarin Oriental, which serves amazing Peruvian food, or take the lift to the 360° terrace at the Barcelo Raval Hotel for classic cocktails, tapas and live DJs on summer weekends.
As you make memories and muse over the highlights of your day, raise your glass to the best birthday in Barcelona - and to a whole new year of adventures ahead - with Go City.