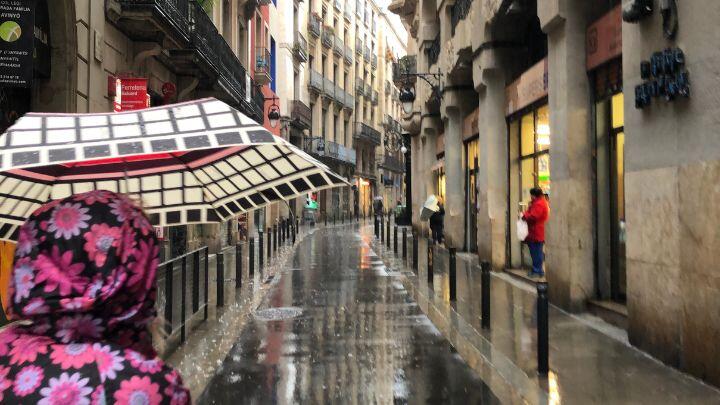 According to the song, 'the rain in Spain stays mainly in the plain'...but let's not be silly enough to believe everything we hear in a musical!
In fact, the rain in Spain falls mainly in the winter, with rain in Barcelona only on around 90 days a year.  On average the temperature in Barcelona is a balmy 61ºF (16ºC), with the sun shining pretty much year round. 
But, if you're unlucky enough to be caught without your poncho de lluvia (that's rain poncho to you!), don't despair - a puddleful of fun still awaits you. From fascinating museums to fun family activities, Gaudi architecture to the city aquarium, put your umbrellas up for our low down on what to do on a rainy day in Barcelona, including:

• Sagrada Familia
• Gaudi buildings
• Shops and markets in Barcelona
• Art Museums in Barcelona
• A few of the 80 Museums in Barcelona
• Family fun including the Big Fun Museum and Barcelona Aquarium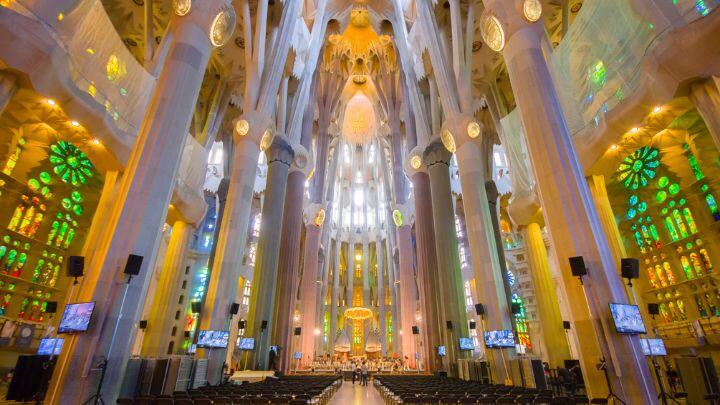 Take sanctuary in the Sagrada Familia
Even the grimmest weather can't dull the spectacle of Antoni Gaudi's unfinished masterpiece and a skip-the-line Sagrada Familia guided tour is a sure way to avoid getting wet whilst being wowed by this sacred wonder.
It has to be worth a few moments with your hood up as you gaze on the soaring spires and endlessly imaginative details of the exterior facades. Then shake off the raindrops, step into the shelter and be awestruck by the light and colour sparkling through the huge stained-glass windows onto the twisted stone forest of the interior.
Learn about the history and hidden symbolism of this UNECO world heritage site from an art-trained guide. Construction began in 1882, was taken over by Gaudi in 1923 and work is forecast to be complete by 2026! Talk about saving something for a rainy day!
 



Explore the Gaudi houses
If you've enjoyed saying howdy to Gaudi, you might want to go in search of more of his modernist marvels? Of Barcelona's nine UNESCO World Heritage sites, seven of them were designed by Antoni Gaudi - and, if you're looking to stay dry, the good news is that six of them are inside! 
Rather than run between the raindrops on a Gaudi walking tour, maybe hop on (and hop off) a bus, to check out the brightly coloured tiled exterior of Casa Vicens and the undulating facade and twisted chimneys of La Pedrera (sometimes known as Casa Milá). Perhaps most famous is Casa Battló where the exterior appears to be made of bones and the unconventional interior is inspired by marine landscapes and natural forms.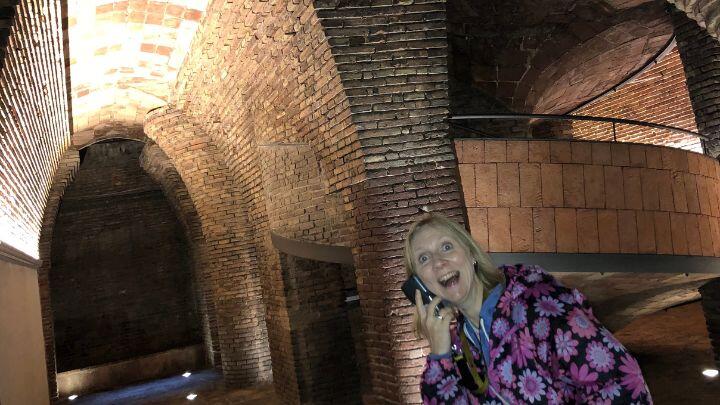 Whilst Parc Güell is perhaps best saved for a sunny day, you might instead choose to admire the quirky interior of Palau Güell, Gaudi's earliest work for the same patron, just off La Rambla. You certainly won't get wet in the ornate brick basement, big enough receive a horse-drawn carriage.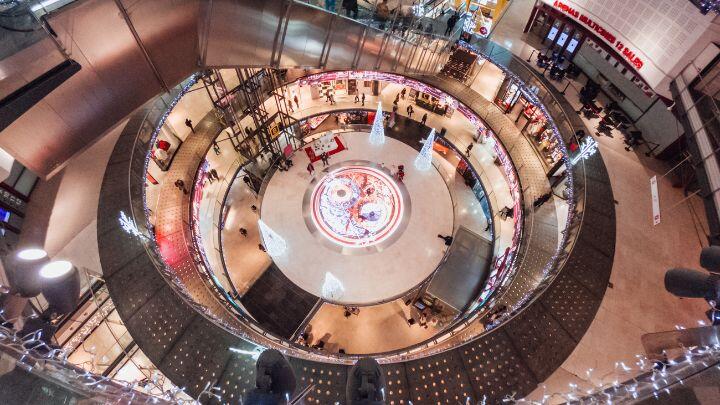 Hit the shops...
When you've admired all the architecture, why not immerse yourself in shopping? When the sun's shining it's hard to beat Barcelona's historic boulevards lined with designer stores. But the city's modern malls and covered markets are an equally fabulous rainy day retail retreat.
Drop by Las Arenas de Barcelona, the old city bull ring, now transformed into a trendy shopping and commercial centre, with shops, restaurants, a cinema and a viewing platform. Or browse the three floors of brand-name stores at the Diagonal Mar Shopping Centre, for everything from fashion and electronics, to sport, design and beauty products. A domed skylight lets in light (but not rain), whilst a kids' playground and movie theatre mean there's no rush to get back outside.
Meanwhile, over in the Sant Andreu district, La Maquinista is the largest shopping centre in Catalonia and one of the largest in Spain. Wander between over 240 shops, a massive food-court and a cinema, without worrying about getting wet.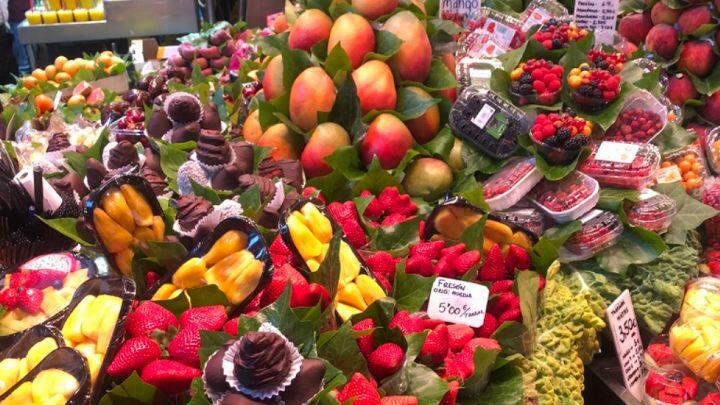 …and mooch the markets
Whatever the weather, La Boqueria - more formally the Mercat de Sant Josep - remains one of the best things to do in Barcelona. Wander happily among 330 stalls piled high with foodie specialities. See, smell and taste exotic fruit, brightly coloured smoothies, blocks of sticky nougat, huge legs of cured ham and a deluge of other delicacies, all under the vaulted ironwork ceiling of this fabulous Art Nouveau building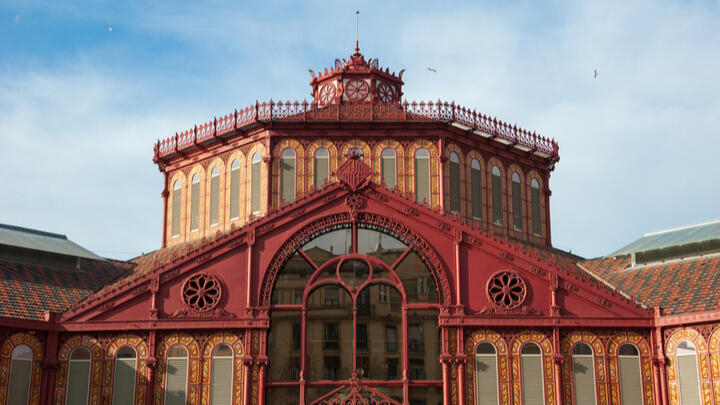 Less well known but no less lovely, the Mercat de Sant Antoni in the Eixample District is also stacked with stalls selling food, clothing and handmade gifts, housed under an intricate octagonal roof. On Sundays the meat, fish and veg are replaced with memorabilia, so don't miss your chance to pick up bargains among the books, comics, stamps, coins, vintage clothing and hand-crafted jewellery.
 



Have an art attack…
Rather than get soaked outside, consider soaking up some culture in one of the many art museums in Barcelona. With so many creative geniuses it's no surprise that the Catalan capital is home to some of the greatest art on the planet - Cubism, Impressionism, Modernism, Surrealism, Street Art - you'll find it all, for every taste and generation.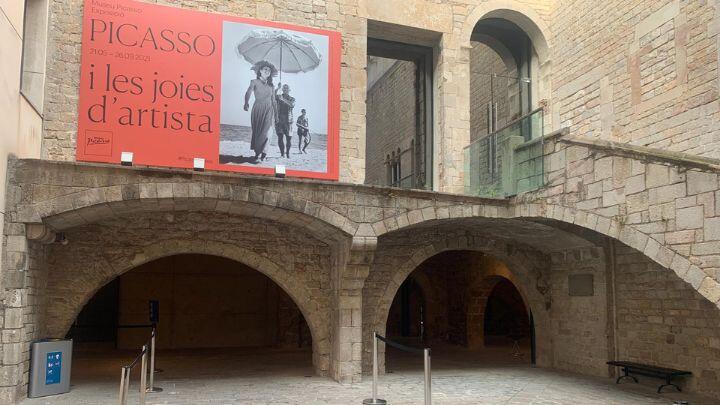 You'll be in the pink learning about Picasso's Blue Period, developed in Barcelona - also where he began his career, staged his first exposition and fell in love with his first wife. Take a guided tour of the Picasso museum to learn about his life, processes and most famous works. Or see what you make of the abstract surrealism of Barcelona's other famous son, Joan Míro, at the Fundacío Joan Miró on Montjüic Hill.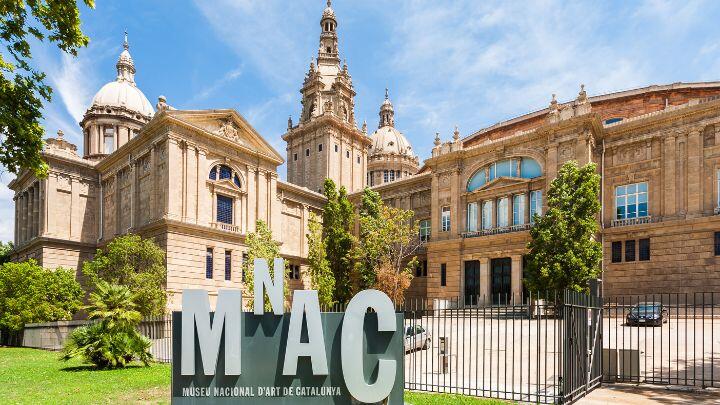 At the foot of Montjüic you can while away many more hours in the enormous Museu Nacional d'Art de Catalunya (MNAC) which boasts over 134,000 works - largely Catalan art, as well as the world's biggest collection of Romanesque frescoes. Over in the Raval district the Museum of Contemporary Art (MACBA) showcases more Catalan works from 1945 to the present day.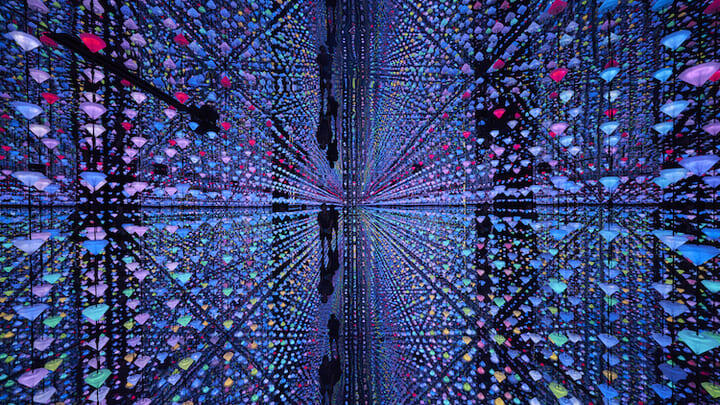 For a more global view that's still up to the minute, drop by the Museu Europeu d'Art Modern (MEAM) (they really love their acronyms in Barcelona art circles!) for a constantly-changing collection of work from living artists - not only paintings but sculpture, concerts, theatre and other experimental pieces. You'll find even cooler immersive displays and inspiring technology at the eclectic Moco Museum, featuring exhibits by the likes of Banksy, Salvador Dalí, Jeff Koons and Andy Warhol.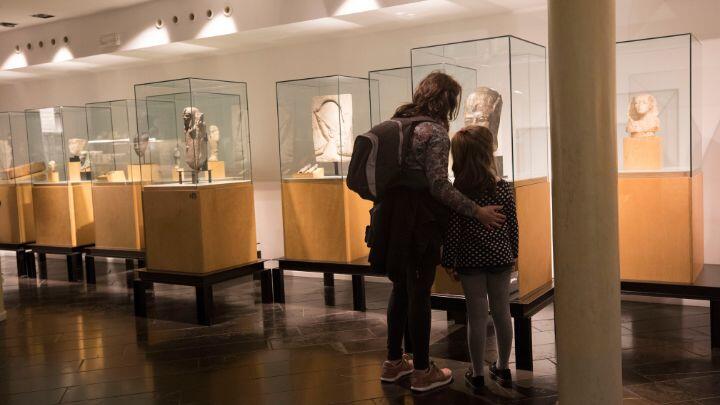 Make for a museum
And yet the art museums are only a tiny handful of our indoor treasure trove of discovery. There are actually over 80 museums in Barcelona, so, whatever you're into, there are enough fun, fascinating, weird and wonderful collections to occupy several years' worth of rainy days! 
Towards the top of the table is CosmoCaixa, one of the best science museums in Europe, packed with permanent displays and hands-on workshops to wow the whole family. Where else could you explore an Amazon rainforest, journey through space and time, experiment with heat, sound and electricity, all before lunchtime…?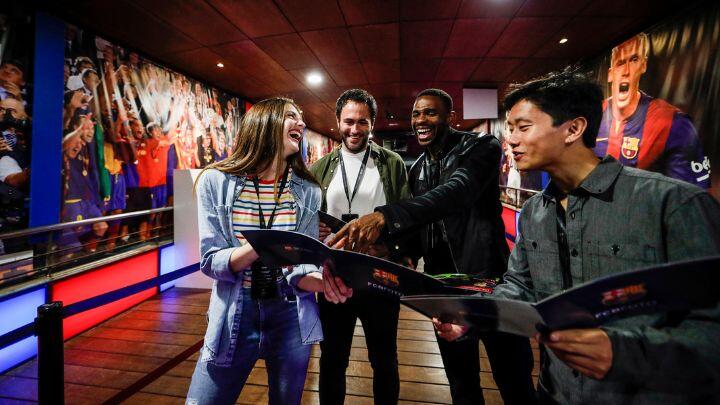 Football fans might prefer to kick off with the FC Barcelona - Camp Nou Tour.  Imagine the roar of the crowd as you visit the press area, dug out, changing rooms and players' tunnel, of Europe's largest stadium.
Much smaller and differently delicious is the Barcelona Chocolate Museum where the history of chocolate and the chance to make your own yummy treats, is every chocoholics dream.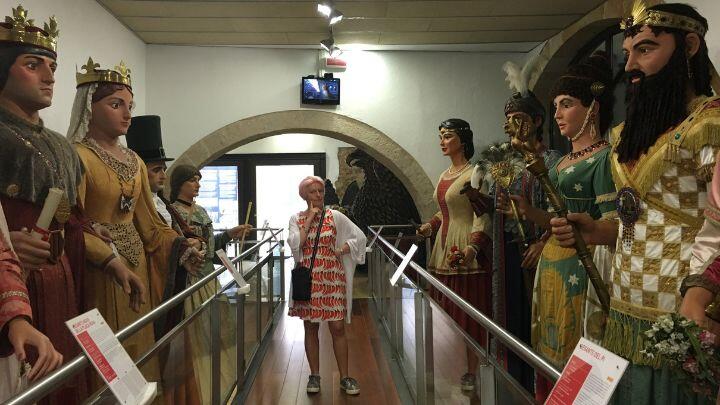 Meet over 160 famous faces, from modern celebrities to historical heroes at the Museu de Cera (Barcelona Wax Museum) and snap a selfie in carefully curated TV and movie sets. Then, encounter more larger-than-life characters at super quirky La Casa dels Entremesos (Giant Museum). Papiér mâche 'Capgrossos' (big heads), dragons and animals are often seen whirling through the streets at local festivals and, when they're not on parade, you can see them here - for free.
Barcelona's infamous Museu de l'Erotica claims to have been set up for educational purposes. Whether you think that's cool or controversial, it's your chance to explore how different cultures have been titillated by raunchy and even religious objects dating back to Roman times.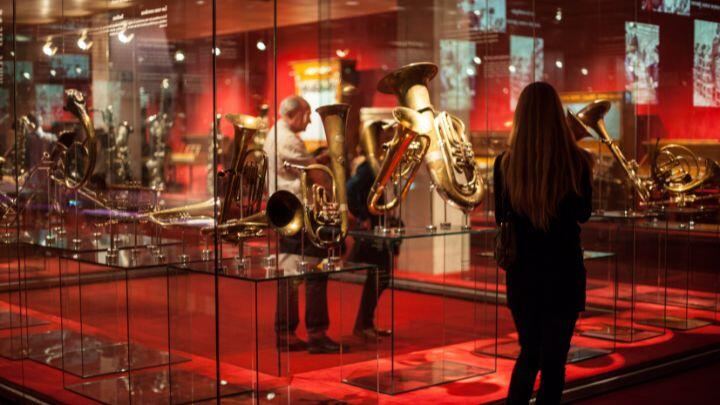 Or perhaps you'll get wrapped up in the mummies and other archeological exhibits at the Egyptian museum, catch a cacophony of sound from the 500+ musical instruments at the Museu de la Música or get carried away at the Museu de Carosses Fúnebres (the world's largest collection of funeral carriages and hearses!). So many to explore, we've barely begun…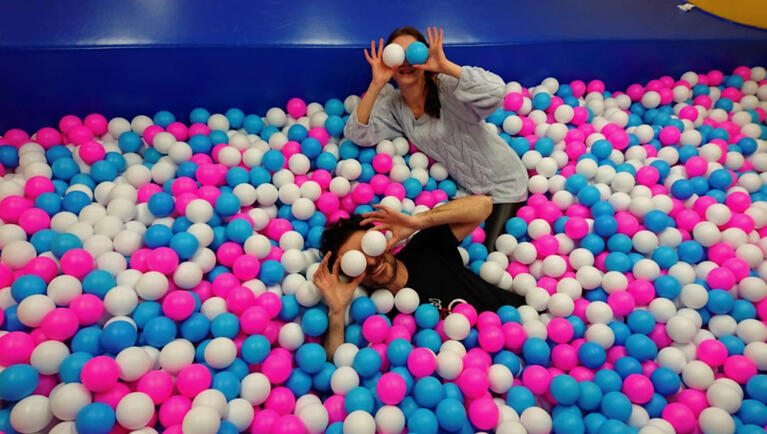 Fun without the sun
Last but by no means least in our round up of wet-tertainment are family-friendly attractions that are sure to raise a smile even on the most miserable day.
One solution is to escape to an Escape Room. Rise to the cryptic challenge of Escape Hunt Barcelona and choose from three fiendish games, The Mystery of Gaudí, The Vampiress of Barcelona and The School of Thieves, all available to play in Catalan, Spanish, English and French.
Alternatively, the clue's in the name at the Big Fun Museum, a quirky indoor experience suitable for big kids as well as little kids! Admire portraits formed from fruit and veg, meet talking flowers in 'Wonderland' and get a new sense of perspective in the 'Giant's House'. A gigantic ball-pit is surely irresistible to all ages, so dive right on into the enormous 'dry pool'.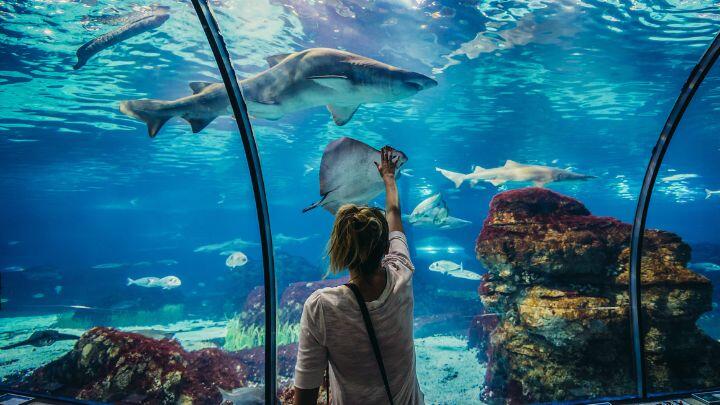 Or, for a wet pool, splash on over to L'Aquarium de Barcelona to come face to fishy face with over 11,000 sharks, rays, octopus and other undersea creatures. 
We hope that's brought a ray of sunshine to your day. And remember, you can not only stay dry but stay flexible when you pick up an All Inclusive or Explorer Pass - the easy way to sightsee and save - come rain or shine.