School trips can be some of the most educational and exciting parts of a child's academic experience, so it's important to make sure that you're choosing a great destination. Teachers will often plan Boston school field trips around a theme or concept; depending on what students are focusing on, this could be historical, cultural, environmental, et al. The Greater Boston area has more than enough to offer for field trips in that respect – some of the top Boston attractions are perfect to meet your students' needs. If you're looking into planning a field trip in Boston, check out our top school trip ideas, including:
New England Aquarium
Freedom Trail Walking Tour
Franklin Park Zoo
Museum of Science
Old Sturbridge Village
Save on Boston Field Trip Attractions
For those of you responsible for planning the field trip, you've almost certainly got a smaller budget than you'd like. That's where the Go Boston Card comes in! This all-inclusive pass can save you up to 55% on combined admission prices vs. paying at the gate. See all attractions, passes, and prices -- learn more.
New England Aquarium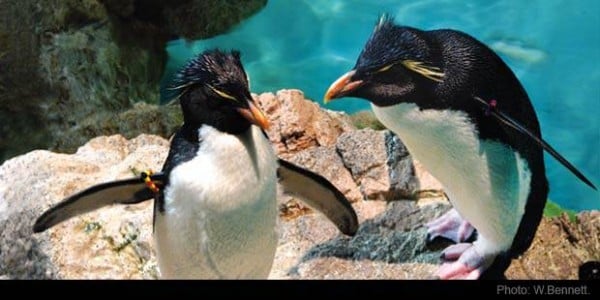 Aquariums are popular field trip destinations for a reason. They offer the excitement of meeting new and exotic marine life alongside the educational benefit. Some of their top exhibit highlights include a four-story Caribbean coral reef and a Shark and Ray Touch Tank exhibit (beloved by school groups). Visitors should also be sure to pay a visit to the lively penguin colony that calls the New England Aquarium home -- these playful penguins are the darlings of Boston. Getting In: New England Aquarium tickets are included with the Go Boston Card.
Freedom Trail Walking Tour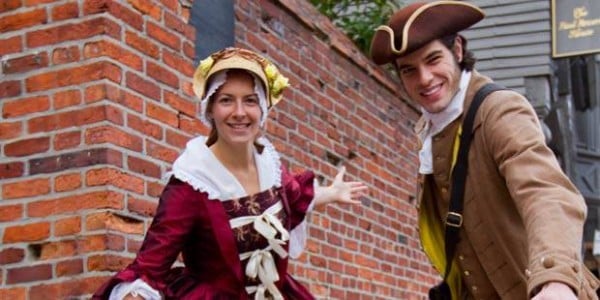 This is a smart choice for field trips with a history focus. The attraction itself is a guided walking tour that escorts your group along the iconic Freedom Trail, a red-brick-paved line that winds throughout historic Boston. In addition to the informative narration that your accurately-costumed tour guide will provide, you'll also pass by major historic attractions like Faneuil Hall, Old South Meeting House, Old South Meeting House, Park Street Church, and more. Please note that due to the intimate nature of these tours, school groups will likely need to be broken into multiple parties to take different tours. If any of these historic sites you see along the route are of interest to your group, keep in mind that the Go Boston Card also includes admission to many of these attractions, too. Getting In: Freedom Trail Walking Tour tickets are included with the Go Boston Card.
Franklin Park Zoo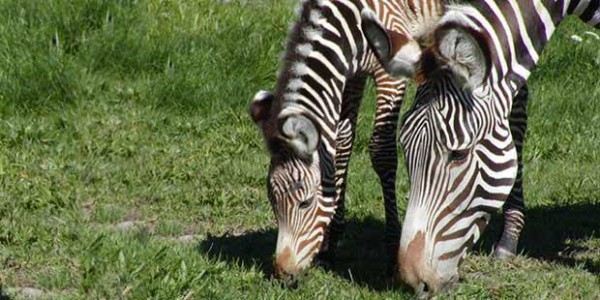 This 72-acre zoo is nestled in Boston's beautiful Franklin Park, located just south of the city center. Schools love to take their students here because of the diversity of exciting animals that call this zoo home, including lions, tigers, giraffes, and several types of monkeys. Those of you with elementary students can explore exhibits that are suitable for younger children, too, like "Franklin Farm" and "Children's Zoo." They also offer a number of daily zookeeper chats which can be ideal for school groups. Getting In: Franklin Park Zoo tickets are included with the Go Boston Card.
Museum of Science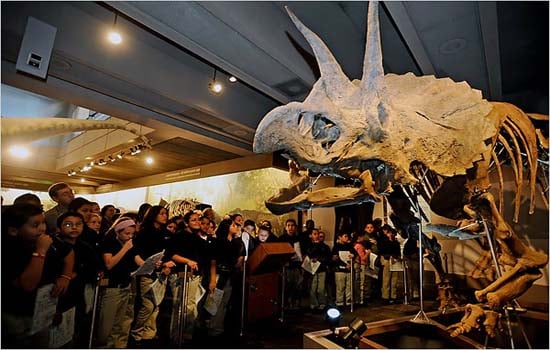 Among the most popular cultural institutions in the entire state, the Museum of Science has a lot to offer curious school groups. With dozens of interactive exhibits and themed areas including "Triceratops Cliff," Theater of Electricity," and the newer "Hall of Human Life," this attraction has enough activities to keep an entire school busy for days! The museum also offers a wide variety of dynamic, hands-on activities and informative presentations, many of which are ideal for school groups. Getting In: Museum of Science tickets are included with the Go Boston Card.
Old Sturbridge Village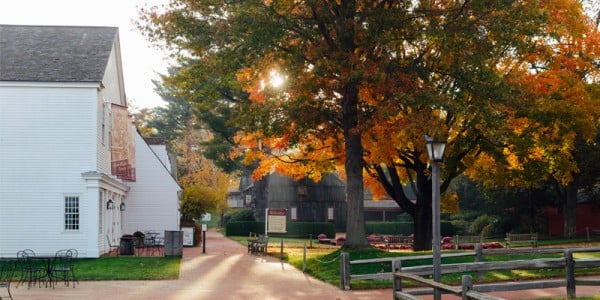 This recreated village from early nineteenth-century New England is a delightful option for school groups looking to explore American history in a hands-on way. They boast a working blacksmith's shop, lush heirloom gardens, and impressive heritage-breed livestock, in addition to buildings and common spaces designed to look just as they would have nearly 200 years ago. Students will especially love the opportunity to try out historic crafts and recipes. They'll learn all about these preserved traditions from passionate costumed re-enactors who are excited to share all they know about this astonishing period in New England history. Getting In: Old Sturbridge Village tickets are included with the Go Boston Card.
Remember to Save on Boston Field Trips
While this is just a starting point for your Boston-area field trip ideas, we hope that it provides some inspiration. Don't forget that you can save up to 55% on combined admission prices with the Go Boston Card -- it's a smart choice for smart schools (if your group is larger than 10, be sure to check out the group discounts option). We also offer group discounts, so be sure to call and see if we can help you save even more on your next school trip.