Hello there! Welcome to the gift shop. Sadly, we only have one thing in stock. It's this guide to the best souvenirs in Boston. Hopefully, you aren't looking for ice cream. We don't sell those. But, if you're interested in the best Boston souvenirs, you're in luck, partner. Here's a menu with all of the best souvenirs in Boston. 
Including:
Freedom Trail memorabilia
Boston Red Sox souvenirs
Harvard attire
Baked beans - really
Irish things
and more!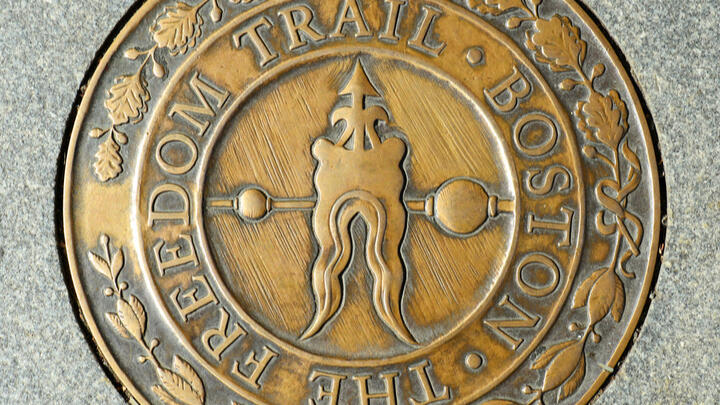 Freedom Trail frills
The Freedom Trail is one of Boston's most important historical landmarks. So, why not commemorate your journey down the red brick road with some keepsakes? Right next to the Paul Revere House, you'll find North End Gift Shoppe, which sells all manner of freedom-esque attire, from freedom hats to freedom slacks. Want a freedom snowglobe? No? Well tough luck, because you're buying one before you leave! Why not take a tour that will lead you right there? 
Godly bothers
Ever wondered if a church would dare sell gift shop oddities? Wonder no more; just hop on down to Old North Church and browse through the shop's many Boston-themed souvenirs. Books? Yes. Clothing? Yes. Jewelry? Yes! You can even pick up inspirational items like nativity figures for your very own Jesus Christ-approved Christmas setup. Holy Moses!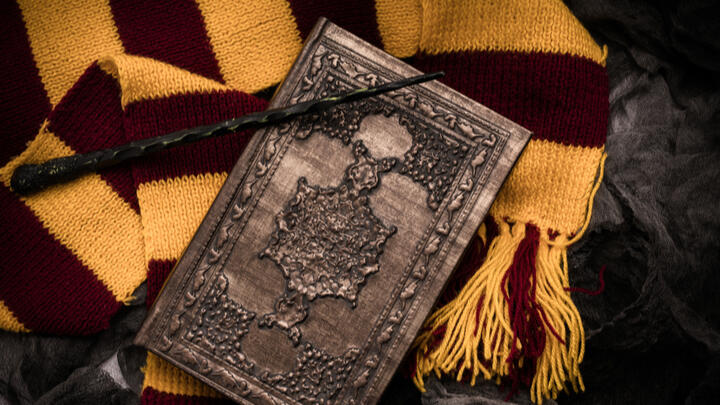 You're a consumer, Harry!
Any Potterphiles out there can also pick up some awesome wizarding merch at the Harry Potter Shop. Grab your wand and fly to Newbury Street, and enter a world of wizarding wonder. Mugs, wands, scarves, and anything else any depressed muggle would want to brighten up their banal, magic-free lives. 
Put your red sox on
Whether you're a baseball fan or not, the Boston Red Sox is arguably one of the most famous bat/ball teams in the world. In the last twenty years, they've won the World Series four times, and every year, rabid fans gather around Fenway Park to cheer them on. So, why not go grab some sweet Red Sox memorabilia during your trip? The team store contains loads of great baseball content, like jerseys, baseballs, hats, yearbooks, and collecting cards. Even if the stadium doesn't interest you, you'll find plenty of vendors around the city proudly displaying their wares.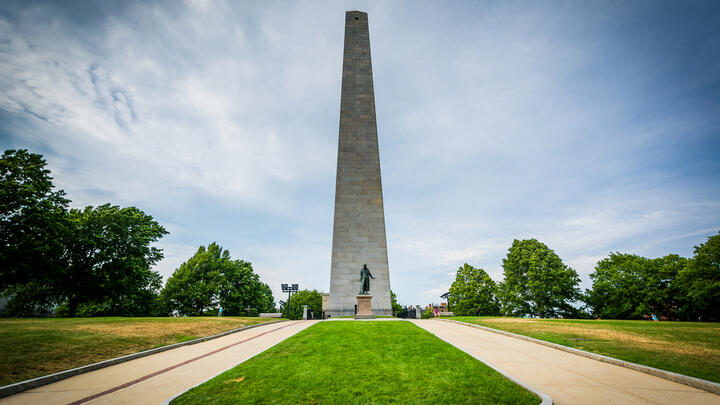 Bunker down
One of the most famous battles of the War of Independence took place at Bunker Hill. So you can bet your bottom dollar that there's a shop full of memorabilia for you to purchase. Located off of the Freedom Trail, the Bunker Hill Monument has its own gift shop, where you can pick up Bunker-related souvenirs and other oddities dedicated to both the battle and Boston itself. So, have at it. 
Also other sports things!
Besides the Red Sox, Boston has a handful of other famous sports franchises that call it home. At the TD Garden, you'll find shops dedicated to both the basketballing Boston Celtics, and the hockey-pucking Boston Bruins. So go pick up a t-shirt, hat, or jersey and wear them with pride. So what if you're not from Boston? Who's going to stop you? No one, that's who.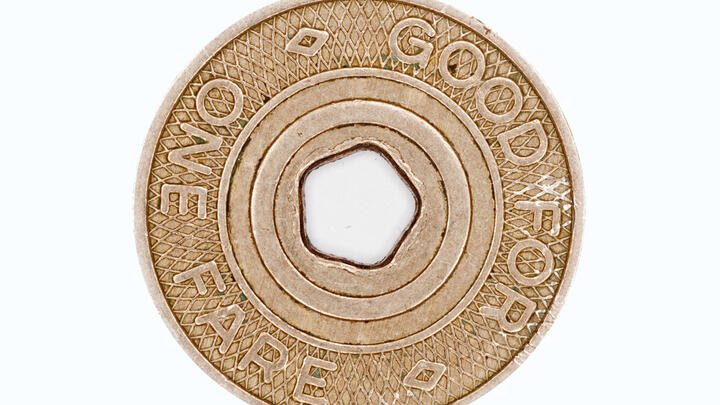 J R R Token
When visiting Boston, chances are you'll take the subway at one time. But long before the advent of contactless cards and digital ticket readers, Bostonites used something else to get through the gates. That's right, people, we're talking about subway tokens. So why not commemorate your vacation and pick one up for yourself at the MBTA gift shop? Sure, it might be a useless sliver of finely crafted metal now, but boy does it tell a story. A story of how people used to pay to ride the subway. They even sell other subway-related memorabilia like toy subways. Perfect for kids who just can't get enough of riding the subway trains. Kids, ey? Easily pleased.
Harvard? I hardly knew...ard
One stop on your Boston tour should be the city's famous Harvard University. Not only can you take a tour of the facilities with a real, authentic, 100% human student, but you can even visit the campus' rather fantastic Natural History Museum. But why would anyone believe you even went without any proof? Well, don't worry about that; just pick up some sweet Harvard threads and other things at the Harvard Shop! Yes, even you could pretend you attended Harvard by buying a sweet hoodie, or sports-related jacket. Then, use what you learned on the tour to convince others that, yes, you were worthy to walk its halls and learn many things about things.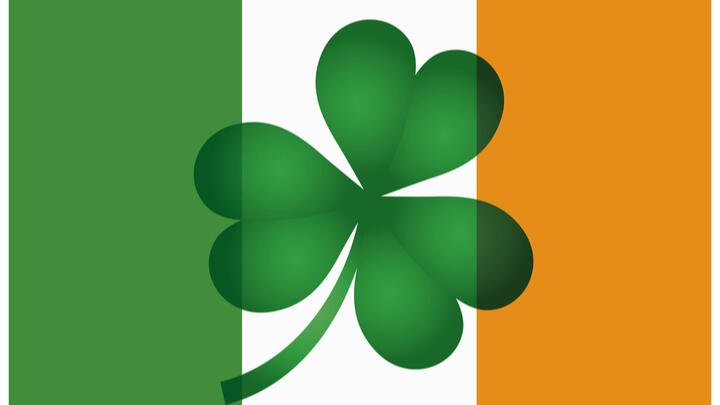 Luck of the Irish
Do you ever wonder whether you have too few Irish things in your abode? Need a little green to add to the sheen? Well, guess what? You can do it! Simply head on over to one of the many Irish-themed souvenir shops you'll find in the city. Our recommendation is Southie's Own on W Broadway, where you'll find plenty of delightful Irish oddities to purchase with real money. Do you like Shamrocks? They sell many things adorned with the sprig, including hats. They also sell flags. These should suffice. 
In the Beantime
Baked beans. Love them or hate them; they do exist. We can prove it! Boston is even called Beantown because they became a staple for settlers of the New World. See, proved. And, if you're visiting Beantown, sorry, Boston, then why not pick up the town's modernized take on the humble bean? Nothing quite says America like adding sugar and meat flavors to a healthy legume. These delicious treats are worth the investment, and will be the perfect gift to any friend you'd like to confuse. So go on, get beany with it! Sorry. That was inappropriate.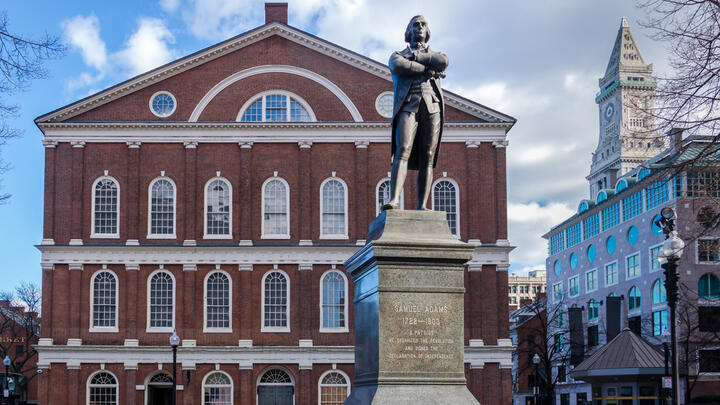 Adamized 
And finally, let's end with one of Boston's most famous exports; beer! You may have heard of a little brew called Samuel Adams? Well, that tasty treat is based in Boston, so why not buy a t-shirt or other form of clothing that celebrates the suds at the brewery's gift shop? They do hats, beer, coasters, beer, shirts, and even beer. So what are you waiting for? 
Thanks for reading the menu; hopefully, it helped you discover the best Boston souvenirs. Looking for more Boston fun? Here's our guide to the best times to visit the city! But what if Boston isn't safe? Well, you can find out if it is right here (spoiler alert: it is).