If you haven't been to New England and the Boston area in the Fall, you haven't truly experienced this amazing season!
With richly colored foliage, crisp breezes, and the scent of apples and pumpkins everywhere, Fall is most definitely our favorite time of year in Boston. If you're planning a trip and looking for things to do in Boston in the Fall, take a look at our suggestions for the top attractions and activities to check out this year, including...
Visit historic Salem, MA
Special Exhibits at the Museum of Fine Arts
Boston Mini Maker Faire at the Boston Children's Museum
Freedom Trail Walking Tour
and more...
Visit Historic Salem, MA in October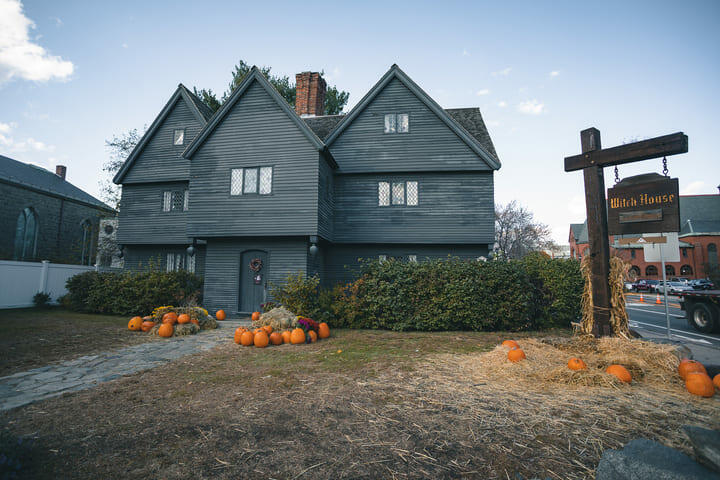 As the oldest and most historic area of the United States, it's no surprise that you can feel history breathing down your neck in New England. And with Halloween dominating October, New Englanders (and tourists who love a good scare) fully appreciate any and all haunted happenings in the fall. The Salem Witch Museum is the prime Halloween destination and it's a must-see attraction for families. Expect gently spooky fun, informative historical context, and an all-around good time.
Spending some more time in the area during October? Check out our post on things to do in Salem, MA for Halloween. The town comes to life in Fall with dozens of haunted amusements that range from entertaining to historical. Another great Salem attraction to check out in the fall is the House of  Seven Gables.
Special Exhibits at the Museum of Fine Arts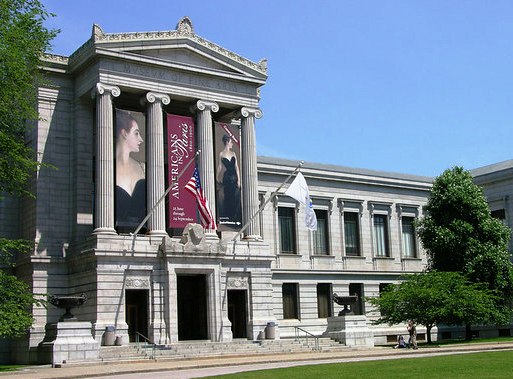 One of the best collections of American art, furnishings, and craftwork can be found at the Museum of Fine Arts in Boston. They also have particular strengths in European painting, Asian art, sculpture, and prints. In addition to their regular holdings, they're also putting on some exciting special exhibits this fall which we're sure art lovers won't want to miss.
Boston Mini Maker Faire at Boston Children's Museum
In fall, the Boston Children's Museum will be the host of the city's much anticipated CreatedBy Festival. This is a hands-on festival celebrating the inspirational work of local artists, technologists, innovators, and creative do-ers, geared specifically towards the little ones! 
It's a can't-miss for those of you with creative and curious kids. The Boston Children's Museum always encourages the same kind of inventive and thoughtful play in the CreatedBy Festival as in their regular exhibits.
Day of the Dead Celebrations at Peabody Museum of Archaeology and Ethnology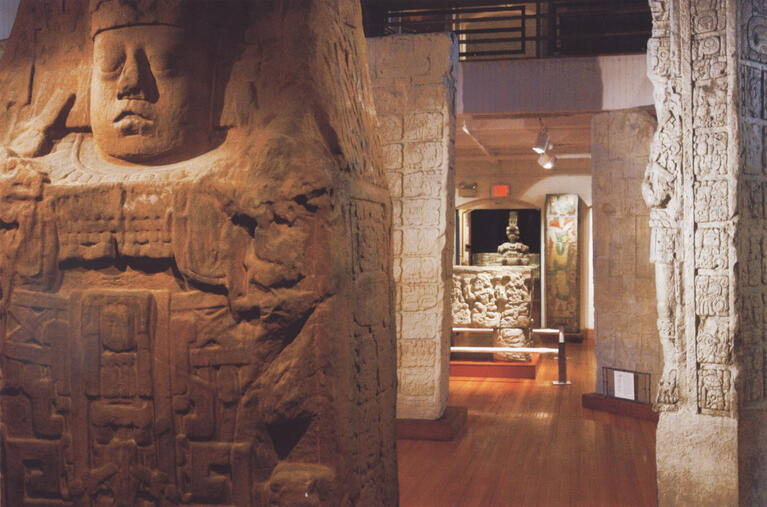 What better place to celebrate the iconic Mexican celebration of the Day of the Dead than the museum that centralizes the study of indigenous American cultures? Head to the Peabody Museum of Archaeology and Ethnology for an amazing series of celebrations that honor this important cultural event.
There's the evening celebration on the first night, which treats guests to savory Mexican food while they remember their lost ones. Then, on another date during the day, families can enjoy themselves in a celebratory welcoming of the spirits of loved ones with live mariachi music, skull decorating, and artwork. It's a fun event for kids!
Fright Fest at Six Flags New England
Fright Fest is Six Flags' popular Halloween season event. During the day, kids will love the mild scares and fun activities. Enjoy street parties, a charming trick-or-treat trail, a dance party, and all your favorite rides and attractions.
At night, however, family-friendly time is over and it's time for some super scares. Explore haunted houses, eerie regions, and terrifying attractions. Plus, keep an eye out for horrific monsters that roam the park! Be prepared for some seriously scary stuff here.
Admission to Fright Fest is separately ticketed. See their website for more details.
Freedom Trail Walking Tour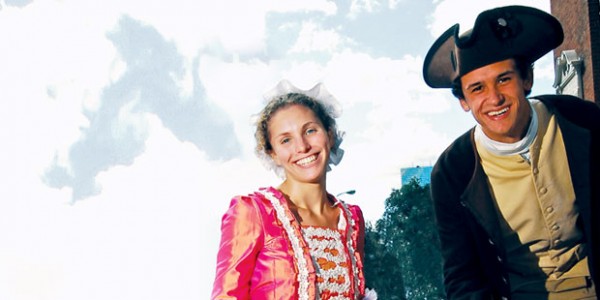 History is all around you in Boston, so why not celebrate this back to school season with a little bit of educational fun? Take the convenient Freedom Trail Tour for an engaging and entertaining look at the rich colonial history of the area. It's a longish walk, but at an easy pace, so don't worry about wearing yourself out.
It can also be pretty chilly depending on when in the season you're touring, so be sure to dress appropriately for being outdoors for an extended period of time. Boston can be breezy, too, especially on the waterfront.
Rent a Bike and Take it for a Spin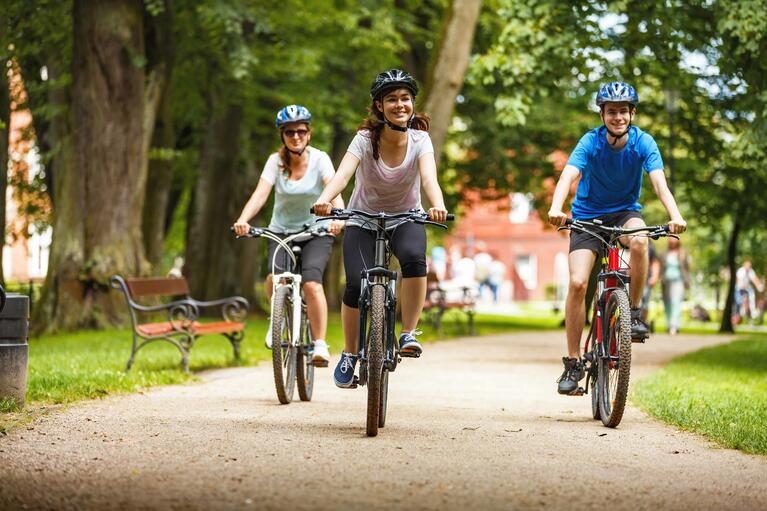 Fall in New England is equated with crisp, cool air that is perfect for many outdoor activities like biking. Consider a Boston Bike rentals and taking a beautiful ride to see the fall foliage.
Relish the crisp fall air with a leisurely Boston bike ride around the Boston Common or along the breezy waterfront of the Charles. The kids will love the chance to get out and enjoy the weather, and you'll love that everyone is being active and healthy.
Go for a Cruise on the Charles River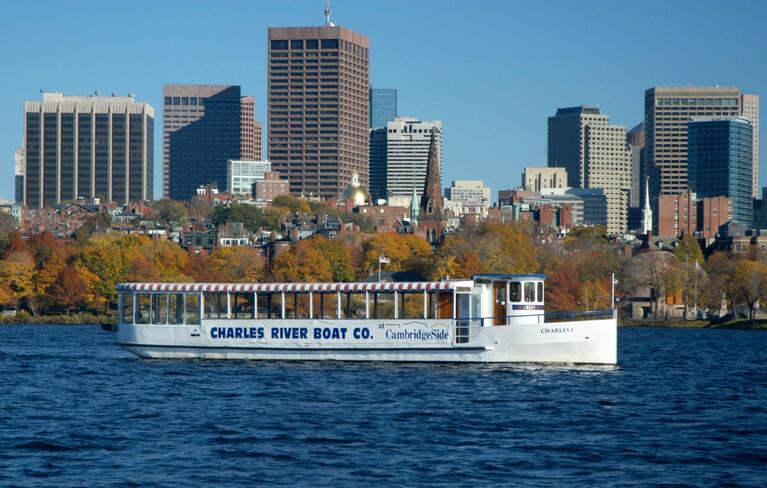 Enjoy an informative hour-long tour of the Charles River that glides past Boston's historic skyline and charming waterfront scenery. Although this cruise only runs through mid-October, it's a great opportunity to enjoy the brisk fall air and the beautiful foliage along the Charles River.
Brewery Tours... Yum
If you're a beer lover, fall is a great time to indulge in that most popular of seasonal brews – the pumpkin beer! Take a tour of a local brewery like Sam Adams, Harpoon, or Night Shift for a taste of their traditional favorites and seasonal standouts. Better yet, check out the Sam Adams OctoberFest events, running all October long!
Enjoy the Beautiful New England Fall Foliage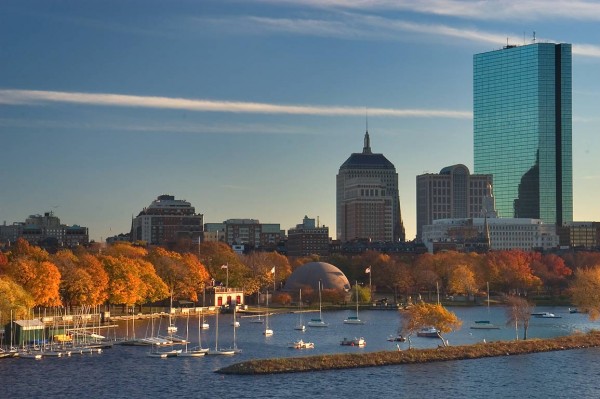 In the fall, tourists flock from all over to see the magnificent foliage as green leaves turn to a kaleidoscope of yellows, oranges, reds, and browns practically before your eyes. It's such a spectacular and beautiful phenomenon that taking a drive in New England in the fall is entertainment in itself.
'Leaf peepers' come from all over to see the vibrant bursts of color that make up nature's fireworks. Of course, all of the New England states offer fantastic views of the foliage, but check out these top places to see prime New England foliage if you're going to be closer to the Boston area.
Opening Our Doors - Fenway Fest
This amazing artistic event gathers the best arts and culture of the Fenway neighborhood all into one place. Enjoy gallery talks, free admission to art museums, art-making events, dance performances, walking tours, food trucks, and much much more. Admission to Opening Our Doors is free.
Boston Book Festival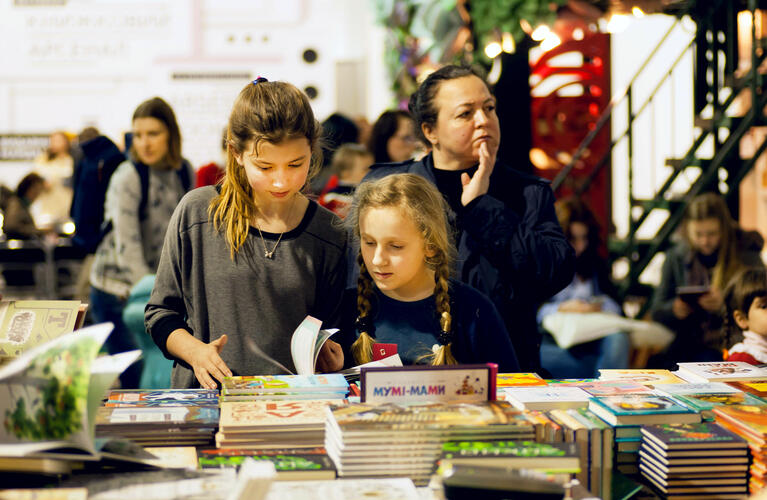 This immensely popular local event is one for the readers in your life. Enjoy an entire day of lectures, presentations, performances, and discussions all about writing and reading books. Plus, there's a killer book fair where you can often get books signed by participating authors – this year's featured authors include a selection of big names who write across genres. Admission to the Boston Book Festival is free.
Head of the Charles Regatta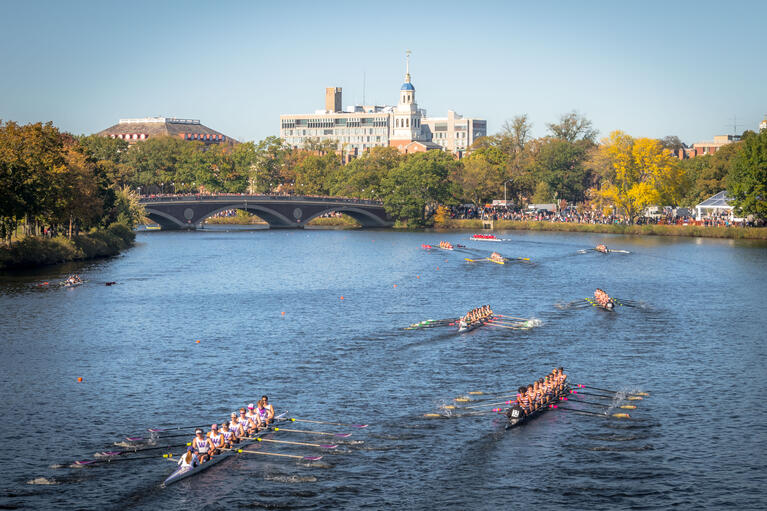 Usually taking place in October, this is the biggest rowing event in New England. The Head of the Charles Regatta brings people from all over the region to watch the most talented rowers compete for the big prize. Spend some time at Reunion Village, located at the halfway point on the Boston side of the river, where many of the spectators gather to enjoy food and refreshment plus live commentary. 
A Few Other Fun Things to do in Boston this Fall
Be sure to soak up the beautiful fall ambiance of the bustling Boston Common and the changing flora of the Boston Public Garden.
Get out there and do some apple picking at one of the local farms just outside the city – a fun and inexpensive way to enjoy the bountiful harvests of fall.
Be sure to visit a pumpkin patch before Halloween this year to pick out the perfect pumpkin or squash.
Special exhibits at local museums (like the Gardner or the ICA). Many of the major institutions feature special seasonal exhibits that open during the fall. (Both the Gardner and ICA tickets are included with the Go Boston pass)
Immerse yourself in history with a visit to one of the many iconic sites of the American Revolution, including the Paul Revere House, the Lexington & Concord historical sites, the Old South Meeting House, and many more.
New England is full of beautiful trails, and hiking or biking are great daytime activities for travelers with kids.
Sporting events at TD Garden (home of the Celtics and Bruins)
Take a visit to Plimoth Plantation to get a taste of how life was for the Pilgrims.
 
Save on Attraction Admission
Who knew autumn could be this much fun? We hope you enjoyed these suggestions for a few popular things to do in Boston in the Fall. Choose as you go from dozens of top attractions and save on combined admission vs paying at the gate. Check out all Boston tourist passes, attractions and prices.
Please note, some of these special Fall events may be separately ticketed and not available with Go City®. If you're in search of more fall events earlier in the season, check out our special post on September events in Boston.