In Boston for a brief vacation but unsure how to maximize your time? If you only have 3 days in Boston, we have some great suggestions for what to do on your trip. This Boston itinerary encompasses a wide variety of activities and attractions. It really helps you to see the best of Boston in a limited amount of time.
We've also included both indoor and outdoor options, so you can make the most of your trip regardless of which time of year you're visiting. Fortunately, many of these attractions are included on the Go Boston pass. You can use your pass for admission to many of these top attractions – there is no need to buy additional tickets for entry.
This 3-day itinerary includes:
Hop-on Hop-off Sightseeing Trolley
Fenway Park Tour
Skywalk Observatory
Freedom Trail Walking Tour
Old State House
Institute of Contemporary Art OR USS Constitution Cruise
Boston Children's Museum OR Boston Whale Watch Cruise
New England Aquarium
Mary Baker Eddy Library
Only have a few days in Boston? We've also put together a 1 day and 2 day itinerary.
DAY 1
Stop #1: Boston Trolley Ride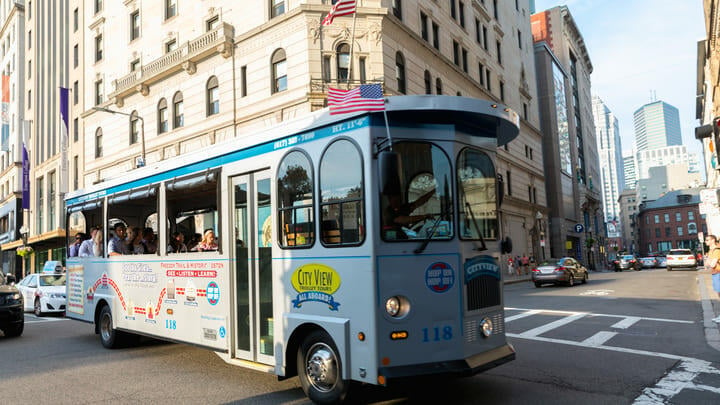 This Hop On Hop Off Boston Trolley Tour is the perfect introduction to Boston. It will take you all around the city and past all the big landmarks and highlights. It's a convenient way to get to some of the major attractions, or a fun and easy way to see the city. Some highlights of your trolley tour include the historic North End, Quincy Market, the USS Constitution, and the Bunker Hill Monument. Plus, you will see the Theater District and Chinatown, the Boston Public Gardens, and more!
Your onboard guide will narrate your tour so you will learn all about Boston's unique history as you ride. Be sure to pick up your ticket in advance at any of the designated pickup locations. Time on the trolley will vary according to your plans. It can take one to two hours to ride the entire route, depending upon traffic, so keep that in mind when planning your day.
Stop #2: Fenway Park Tour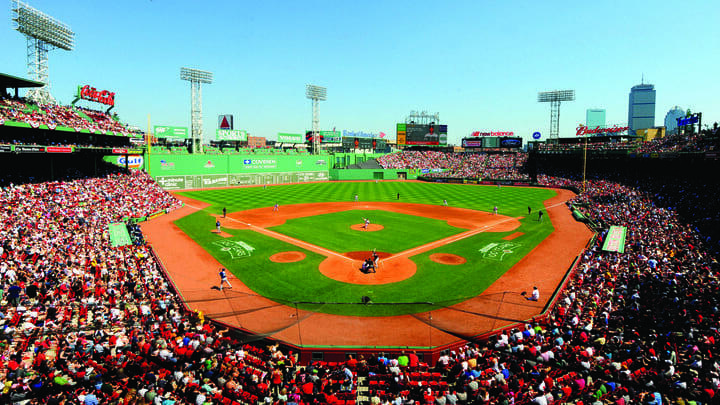 Sports fans will not want to leave Boston without taking the opportunity to tour Fenway Park, truly a magnificent and historical stadium. And of course, the home of the Boston Red Sox. Fenway Park is actually the oldest ballpark in Major League Baseball, it has tons of historical and cultural significance.
You will learn all about Fenway Park's history on your tour. Some highlights include the famed Green Monster wall, the Fisk Pole, Duffy's Cliff, The Triangle, the Lone Red Seat, and more. Don't forget to stop for souvenirs!
Tours last one hour, but make time to visit the gift shop too – you don't want to miss it. Of course, taking in a baseball game is always a fun addition to any seasonal vacation. Why not pick up a few tickets while you're in town?
DAY 2
Stop #1: Freedom Trail Walking Tour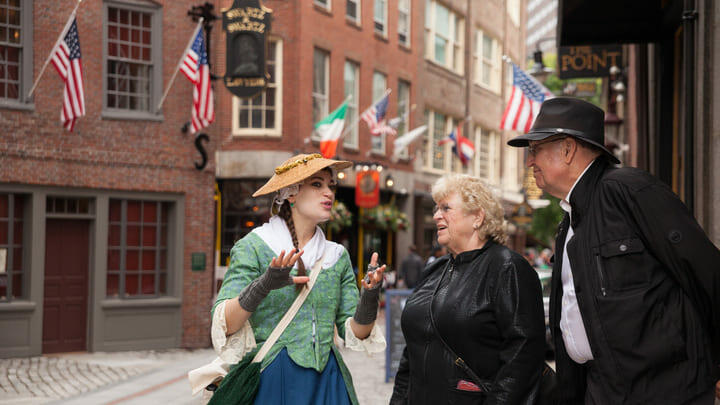 Another must-do Boston attraction, the Freedom Trail Walking Tour is a great on-foot perspective of the city's historical hotspots. This guided tour is hosted by actors in eighteenth-century costumes. They will teach you about the stories and secrets of the main figures and significant events of the American Revolution.
Plus, you'll hear some insider info about Boston's history as a whole. You could also opt to walk the red brick line throughout the city without a guide – it will give you more flexibility in time and distance, but without the background info.
Be sure to check out our post on all the Freedom Trail sites and locations that you will see during your tour. Tours run throughout the day, but hours vary seasonally and by day of the week.
Stop #2: Old State House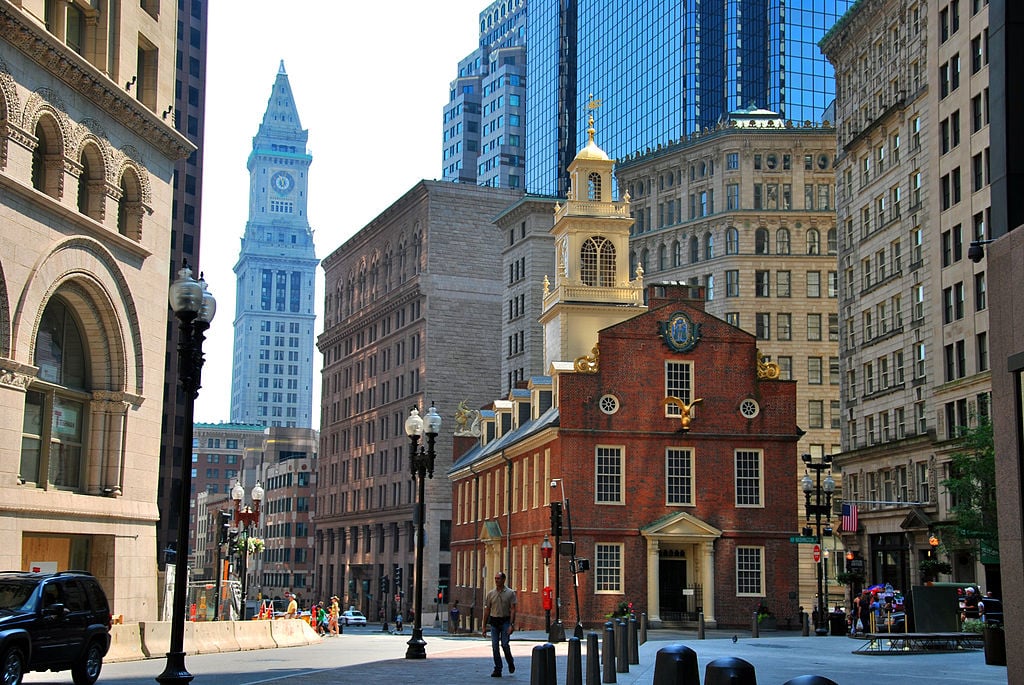 By User:Chensiyuan (Own work) [GFDL or CC BY-SA 4.0-3.0-2.5-2.0-1.0], via Wikimedia Commons
This is one of the stops along the Freedom Trail Walking Tour, but Boston's Old State House is worth a special shout out in this itinerary. Explore at your own pace and enjoy tours and performances (every thirty minutes) led by fun, interactive guides or fully costumed Revolutionary characters!
Highlights include John Hancock's lavish red velvet coat, arms and ammunition from Revolutionary War battles, and tea salvaged from the Boston Tea Party.
Stop #3: Institute of Contemporary Art (indoor option)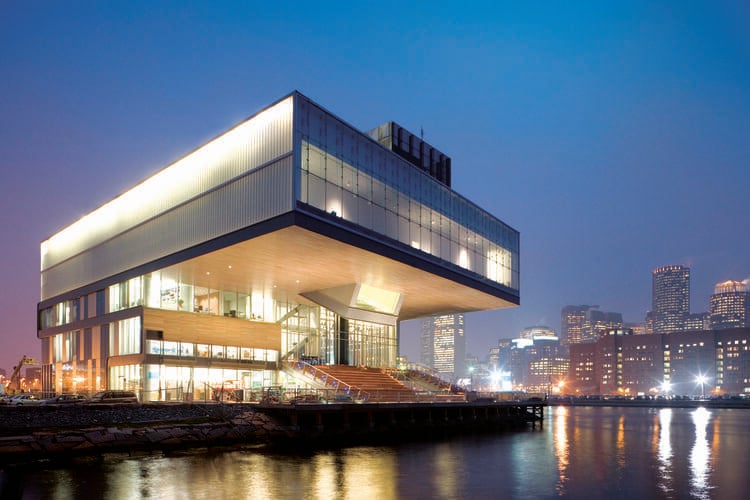 Art lovers will find much to admire in Boston's iconic Institute of Contemporary Art. From the gorgeous and distinctive building itself to the astonishing works within, you won't be short of inspiration. Home to some of the most cutting-edge work being done in contemporary art across the globe, the ICA offers only the most thought-provoking and inspiring works of art to visitors.
Even if you've been before the ICA features frequently changing exhibitions alongside a well-curated permanent collection, so there's always something new to see. Located in a completely revitalized waterfront neighborhood in Boston, the ICA is also an excellent stop on a larger itinerary that includes dining, shopping, and other top attractions, so it's a great attraction to work into your trip. The ICA also offers some special programming, so be sure to consult its event calendar before your visit to see if anything interests you!
Its gift shop also features both upscale and affordable goods that reflect a modern art aesthetic, so it's a great place to find presents and souvenirs. We recommend reserving 2-3 hours of your day to explore the ICA.
Stop #3: USS Constitution Cruise (outdoor option)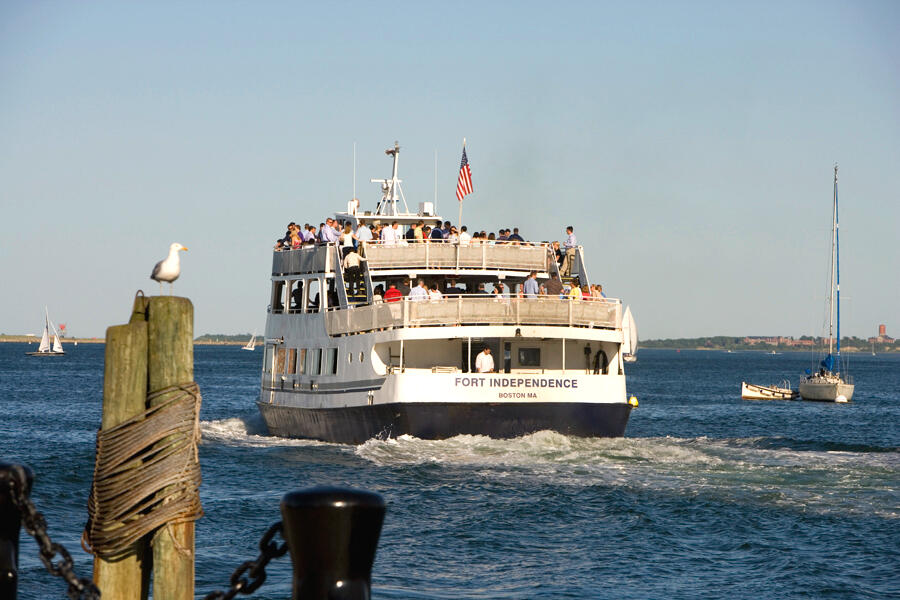 Who doesn't love historic vessels, especially in a waterfront city like Boston? The USS Constitution Cruise brings you up close and personal with "Old Ironsides." Visit her home in the Charlestown Navy Yard and disembark for a tour of the famous ship and adjacent Naval Museum. If you choose not to get off and explore, you can just sit back and relax on this delightful and informative cruise through the Boston Harbor. 
Either way, it's a great opportunity for some photos of the iconic Boston skyline! This cruise is sold on first-come, first-served basis. Tours run seasonally (typically late March through early November) and run multiple times per day, so they are easy to schedule. Just show your Go Boston pass at the admission desk and you're in.
DAY 3
Stop #1: Boston Children's Museum (indoor option)
The dynamic, interactive Boston Children's Museum is the perfect place for kids to play and learn. All exhibits are designed to make your kids think as they explore, and grow as they engage with unique objects and interfaces. For example, children love the Art Studio, where they can create to their heart's content.
They will learn about shapes, colors, tools, and forms while they express themselves artistically. Another popular area is the New Balance Foundation Climb. It's a 3-story climbing sculpture that's part activity, part puzzle, and all fun! They also offer a wide variety of special programming and unique activities. Be sure to consult their operating calendar before you visit to see what's going on during your trip.
Stop #1: New England Aquarium Whale Watch (outdoor option)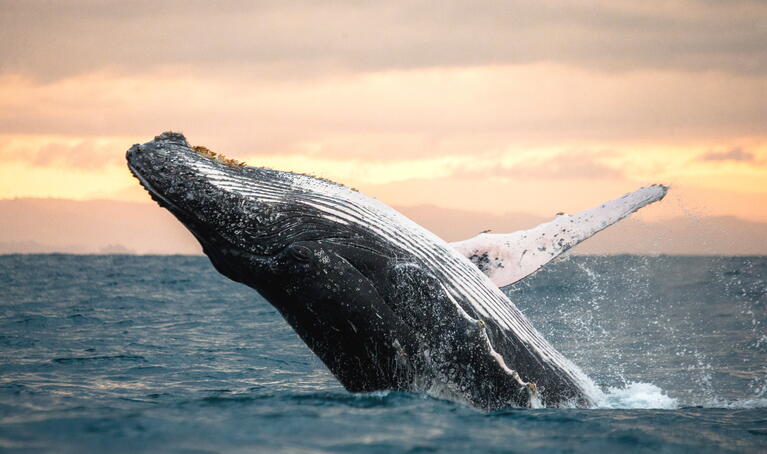 This New England Aquarium Whale Watch cruise will take you out into the Atlantic Ocean. You will cruise out to the Stellwagen Bank Marine Sanctuary, which is home to giant marine mammals, including various species of whale and dolphin. You'll also see a number of sea birds and other marine life. But obviously, the highlight will be the wide variety of whales that you may encounter. Species of whales in the neighborhood include humpback whales, finback whales, and minke whales.
If you have a video camera or a phone capable of taking video, we recommend bringing it along on this cruise. We do recommend making reservations in advance, and be sure to mention that you have a Go Boston Card while making reservations. Arrive at least 30 minutes before your cruise time; the cruise will take approximately four hours.
Stop #2: New England Aquarium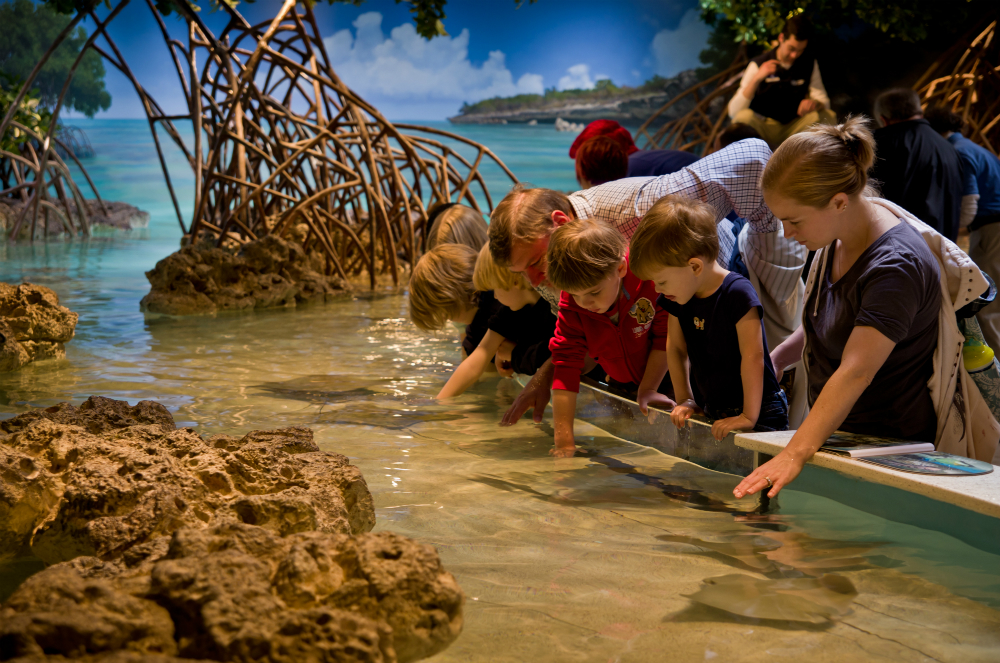 The Trust Family Foundation Shark and Ray Touch Tank - Photo: S. Cheng
The New England Aquarium is bound to be a favorite with the kids, and adults will find so much explore as well! The four-story Caribbean coral reef is one of the most popular exhibits, filled with tons of tropical fish and other exotic creatures. Be sure to visit the Shark and Ray Touch Tank and take the opportunity to interact with those fascinating creatures.
And don't forget about the Aquarium's stars – the lovable, goofy penguins! There's also a delightful IMAX movie available onsite (rotating regularly), which comes at a small additional cost. Since there's so much to see and do here, we recommend reserving at least two hours for this attraction.
Before you go, read our guide for New England Aquarium top tips.
Stop #3: Mary Baker Eddy Library (indoor option)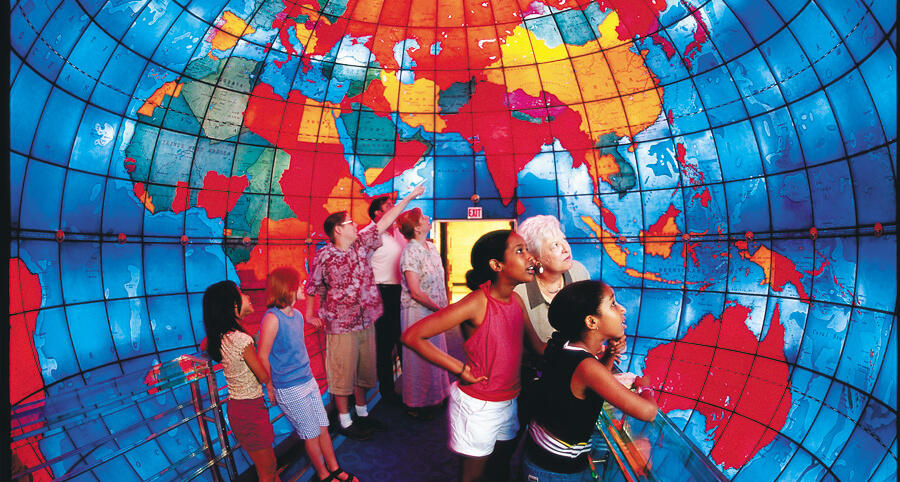 Another excellent place for the family to expand their minds is the Mary Baker Eddy Library and Mapparium. This attraction offers the resources and exhibits of a research library alongside the fun and excitement of an interactive museum. Visit the Hall of Ideas, where you can follow an interactive exhibit that traces inspirational quotes from historical figures. Then, head to the Quest Gallery, which focuses on the life and times of Mary Baker Eddy herself.
Don't forget about the stunning Mapparium! This massive painted glass globe illustrates the circulation of knowledge throughout the globe with colored lights and shapes. Honor a woman who fought for education and for women's rights in the nineteenth century with a visit to this fascinating attraction.
Stop #3: Swan Boat Ride (outdoor option)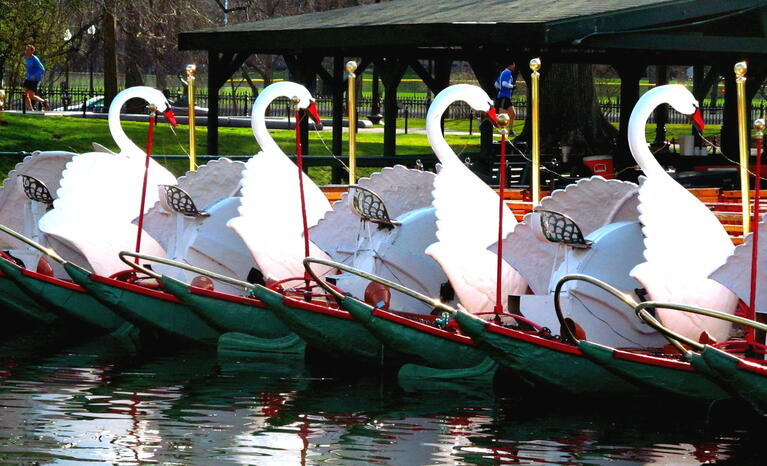 The Swan Boats of Boston are among the most iconic characters in the city. The pond and the boats are found in Boston's gorgeous public gardens. Many Bostonians consider this their favorite part of the city.
Made famous in stories like Make Way for Ducklings and The Trumpet of the Swan, the Swan Boats are the only vessels of their kind in the world. Ride on this historic vessel with your sweetheart or your friends, and enjoy the opportunity to soak up the beauty of the surrounding gardens.
Save on Attraction Admission
So there's a local's suggestion for how to spend your three days in Boston. It's an itinerary that's jam-packed with everything that a first time visitor to Boston really shouldn't miss.
Pick up a 3-Day Go Boston pass and save on combined admission vs paying at the gate. Remember, this 3 days in Boston itinerary is just one of many ways to experience the area.