Planning a vacation to Boston? Our local experts put together a helpful Boston neighborhoods guide so you can make the most of your time in Boston. We highlighted a handful of the top attractions, places to see, and which neighborhoods in Boston to visit during your vacation.
Cambridge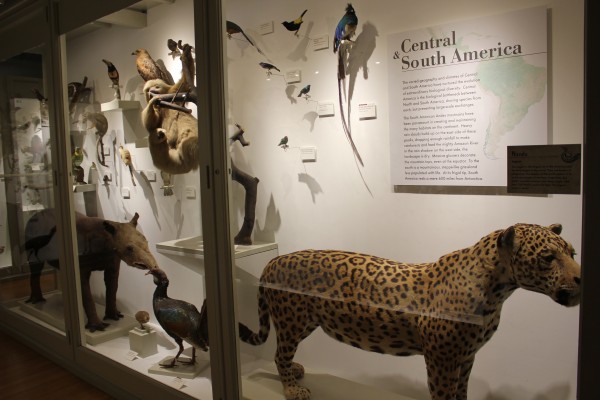 Directly north of Boston Proper on the other side of the river sits the city of Cambridge, Boston's hub of science, technology, and entrepreneurial innovation. Cambridge is home to lots of shops, trendy restaurants, Harvard Square, universities, and more. Below is just a quick list of ideas, if you want a more thorough list, check out our post on things to do in Cambridge for even more great ideas.
Things to Do in Cambridge
Spend some time walking around and exploring the shops, sights, bars, and restaurants in the Harvard Square area.
Spend a day exploring the crimson campus. Take the Harvard Tour, led by current students, and learn all about its history, culture, architecture, and more. Be sure to take a picture with the statue of John Harvard, Harvard University's first benefactor, and rub his feet for good luck. Then, visit Harvard's most popular attraction to study all things natural history before switching gears and heading to the Peabody Museum of Archaeology & Ethnology.
Discover the latest in the science and technology industry at the MIT Museum, a hub of innovation and cutting-edge technological advancements.
Explore the place that brings science and technology to life at Boston's most visited attraction, the Museum of Science.
North End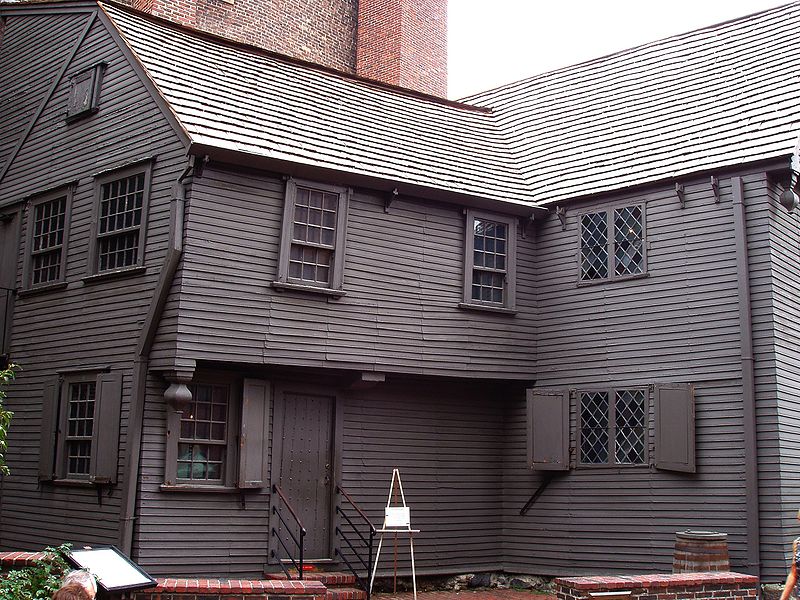 Boston's "Little Italy" is packed with culture and history. In this area, you'll find the Old North Church, Paul Revere's house, colonial burial grounds, authentic Italian fare, and more.
Things to Do in the North End
Save room for dinner and dessert before heading to this neighborhood. The North End's deep-rooted Italian culture is reflected in its many Italian restaurants and to-die-for specialty pastry shops.
Take in a little history at the Paul Revere House, home of Paul Revere and the oldest building in downtown Boston.
Shop at the many little clothing and gift boutiques located on side streets.
Head over to our things to do near Faneuil hall list for more info on other nearby attractions.
Beacon Hill
Beacon Hill consists of hilly narrow streets, brick and cobblestone alleyways, and old brick Federal Style apartment houses. Predominantly a residential area, Beacon Hill is surrounded by Government Center, Boston Common, the Back Bay, and the Charles River.
Things to Do in Beacon Hill
Poke around the boutique and specialty shops along Charles Street and enjoy the old town Boston character at the base of Beacon Hill.
Check out historic Boston architecture designed by the famous architect Charles Bullfinch at the iconic State House building and the Otis House Museum.
Unwind with a glass of suds at the original Cheers, the bar that inspired the hit TV show.
Back Bay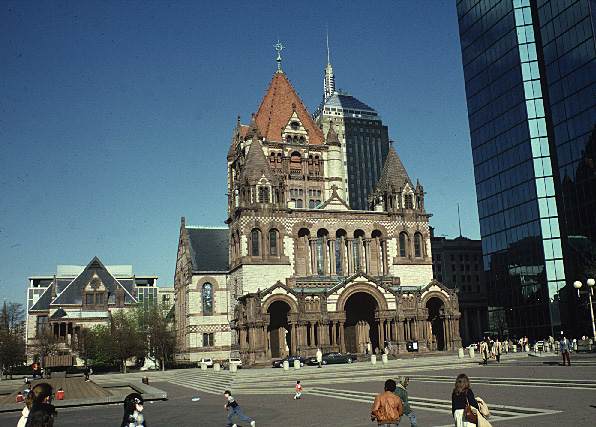 Located close to Downtown, Back Bay is primarily an affluent residential neighborhood of Boston.
Things to Do in Back Bay
Get a global view of the world at the Mary Baker Eddy Library/ Mapparium housed in one of Boston's most recognizable buildings.
Snap a photo of the gorgeous Trinity Church.
Fenway / Kenmore
Although it's most popularly known as the home of the Boston Red Sox, Fenway is actually home to a plethora of attractions and things to explore. You could spend an entire day, or more, enjoying this exciting part of town.
Cultivate your inner artist with a visit to the prestigious Museum of Fine Arts -- be sure to check up on their rotating special exhibits before your visit.
Take a tour of the iconic Fenway Park, baseball's oldest and most storied stadium.
You could also opt to scoop up some game tickets, if you'd like to spend a few leisurely hours enjoying tasty hotdogs and cold beers.
Find more beauty to inspire you at the Isabella Stewart Gardner Museum, which features a beautiful building to house its artistic treasures, complete with lush gardens and botanical arrangements.
Pick up some concert tickets for a show at the House of Blues, a popular venue for performances of all types.
Check out our post on things to do near Fenway Park and Back Bay for some other great ideas.
South End
This art-centric Boston neighborhood features boutique shopping, a trendy restaurant scene, classic row house residential architecture, and more.
Things to do in the South End
Check out the SoWa (South of Washington) Market, where local artisans, vendors, farmers, and food trucks convene for a weekly outdoor open market. Open on Sundays, May – October from 10 am to 4 pm.
Enjoy unique shopping venues that offer everything from locally-made clothing to innovative, original works of art.
Downtown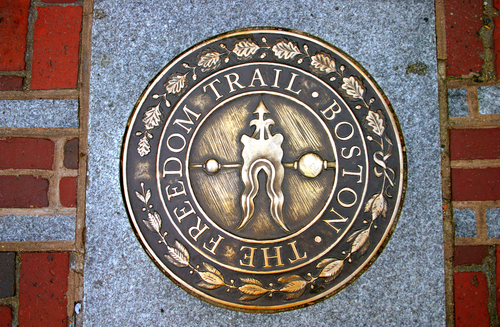 Downtown is the commercial and cultural heart of Boston. Filled with everything from numerous university campuses and historic landmarks to shops and restaurants, you'll be able to find practically anything in this neighborhood. The famous historic Freedom Trail tours most of the downtown area which includes well-known places like the Boston Common, Faneuil Hall/ Quincy Market, Downtown Crossing, Haymarket, and Government Center.
Things to Do in Downtown Boston
Get some upscale shopping in on Newbury Street (window shopping counts!). Then, head to the Prudential Center, known as "the Pru", where you can take in the best views of Boston. Just outside the Pru, you can pick up a hop-on hop-off trolley or a famous Boston Duck Tour tour of the city.
Take a stroll through the scenic and beautifully landscaped Boston Public Garden. Weather-permitting, take a leisurely ride around the lagoon on a Swan Boat.
Discover the backstreets and hidden treasures of Boston with a full day bike rental and see the city at your own pace.
Take in a show at the famed Theater District, and then grab dessert at a local restaurant afterwards.
Head to Boston Common to start walking your way through the historic sights highlighted on the Freedom Trail (free!).
The Seaport District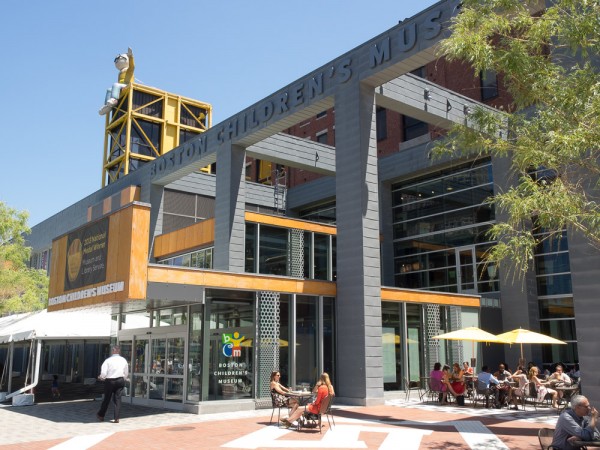 The Seaport District, also known as the South Boston Waterfront, is a quickly-developing area of Boston and is home to lots of luxury condos, marinas, high-end restaurants, bars, offices, hotels, and more.
Things to Do in the Seaport District
Take the kids to the Boston Children's Museum for a memorable day of hands-on fun and discovery.
Browse contemporary art at the famous Institute of Contemporary Art (ICA). Visitors will enjoy exploring the unique design of the building itself and the incredible views from its waterfront location.
Go on a tour of Harpoon Brewery complete with a tasting and then grab a pretzel and a glass of your favorite beer at the large beer hall.
Charlestown
Charlestown is home to significant historical landmarks such as the USS Constitution, the Bunker Hill Monument, and the Navy Yard.
Things to Do in Charlestown
Visit the USS Constitution and Museum located in the Charlestown Navy Yard National Historic Park and learn all about "Old Ironsides" and her crew. The USS Constitution is the oldest commissioned warship afloat in the world and still serves as an active-duty US Navy vessel.
Visit the sight of the Battle of Bunker Hill and take a climb up the 294 steps to the top of the Bunker Hill Monument for sweeping views of Boston. Head to the Bunker Hill Museum just across the street for all things Bunker Hill history.
Poke around the little shops, bars, and restaurants along Main Street and in City Square.
Save on Attraction Admission in Boston Neighborhoods
Because Boston is such a relatively compact city, it's easy to work multiple neighborhoods into your vacation. While you're considering which attractions and what areas to hit up, don't forget to pick up a Boston attractions pass to help you save on admission to your favorite things to do in Boston. Many of the attractions and fun things to do in the Boston neighborhoods mentioned in this post are included attraction options on the Go Boston Card - so be sure to check it out! You can save up to 55% versus paying at the gate, so it's definitely worth your time to check it out.