Summertime really makes the city of Boston seem to come alive.
The streets are bustling with locals and visitors alike, as they make the most of the sunshine before sweater weather returns. Join them and bask in the Boston sun. There's so much to do from annual celebrations to outdoor activities in the sunshine.
If you're planning a visit and looking for things to do in Boston in the summer, check out our list of the top attractions, festivals and activities going on this year, including...
Boston Duck Tours
Whale Watching Cruise
Fenway Park Tour
Bike along the Charles River Esplanade
and more...
Boston Duck Tours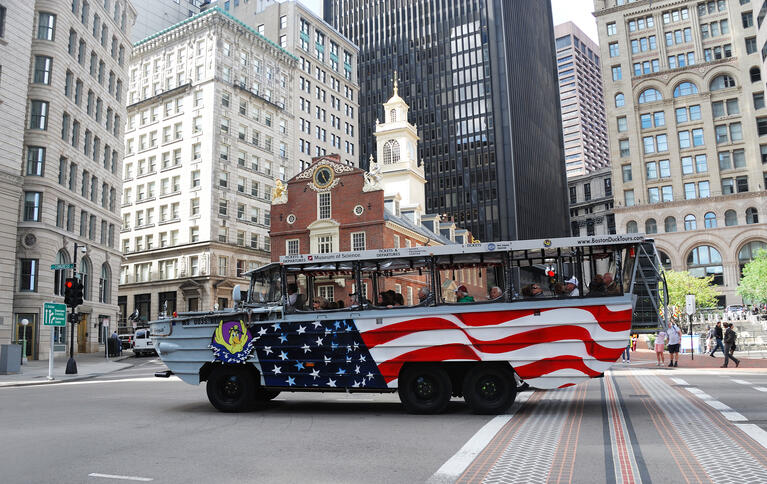 You might have seen members of the Celtics, Bruins, Patriots or Red Sox riding on them on TV, but the experience of going on a Duck Boat isn't just reserved for professional athletes. The Boston Duck Tour is definitely my number one recommendation for things to do in Boston in the summer. It's a unique attraction and such a fun way to see the city's sights.
The tour will take you on a guided ride across both land and water, passing top tourist locations along the way. See Boston's top sites such as Trinity Church, the Hancock Tower, the Boston Common, the Holocaust Memorial, the Boston Public Garden and even "Cheers." Check out our guide for tips for taking a Boston Duck Tour.
Whale Watching Cruise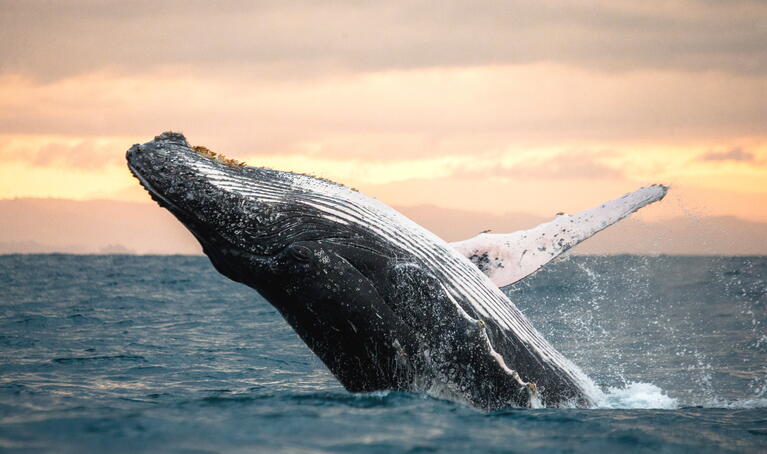 Hop aboard a waterborne adventure with a New England Aquarium Whale Watch. Take a tour of the Boston Harbor for the chance to see the area's incredible marine wildlife in their natural habitat. You'll sail out to Stellwagen Bank Marine Sanctuary, a feeding ground for all sorts of marine creatures.
Your expert guides will tell you all about the natural history of this area and the habits of the critters that come here to feed. Be on the lookout for humpback whales, finback whales, minke whales, and white-sided dolphins as you cruise in the comfort of a high-speed catamaran.
Fenway Park Tour & Ball Game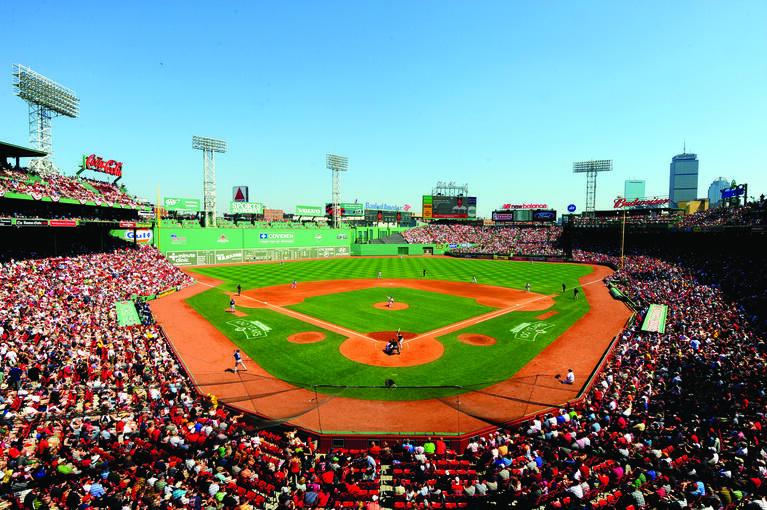 No summer trip to Boston would be complete without a trip to "America's Most Beloved Ballpark" – Fenway Park. You'll be hard-pressed to find another park in the country that is ingrained into a city as much as Friendly Fenway is into Boston (Wrigley Field in Chicago comes close, though). We suggest taking a behind-the-scenes Fenway Park Tour. 
The tour takes about an hour and tickets are available for day-of only on a first-come, first-served basis and are subject to availability. During the walking tour, an experienced tour guide will bring you onto the field that Ted Williams, Carlton Fisk, Jim Rice, and Pedro Martinez called home. You can also opt to snag tickets to a game - what's better summer fun than a leisurely afternoon spent enjoying America's favorite pastime – watching baseball with a beer in hand?
Roam the Boston Public Garden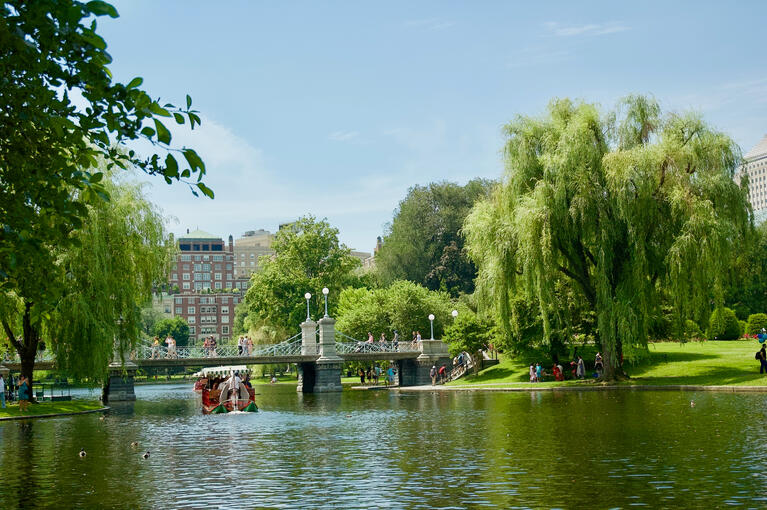 If you'd prefer something a little more relaxed to do in Boston, head to the Public Garden – the first public botanical garden in the United States – to see the early summer flowers in full bloom. The lovingly landscaped Public Garden is known for its iconic Swan Boats, unique vessels with over a hundred years of history. Enjoy a ride around the pond, and make sure to bring your camera.
Exclusively available once the weather warms up, the historic Swan Boats are among the most iconic sites in the city. Hidden in the ponds of Boston's gorgeous public gardens, the traditional Swan Boats date back to the 1870s. Still run by the original owner's descendants more than 130 years later, the Swan Boats provide a relaxing, historic Boston experience!
The Freedom Walking Trail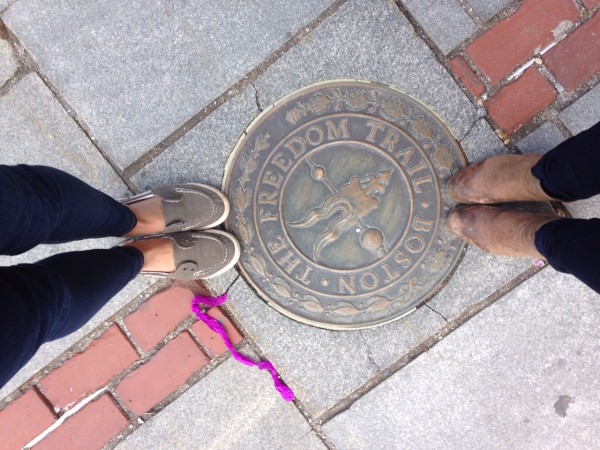 Break out your walking shoes! The Freedom Trail is a 2.5 mile trek marked by a line of red brick that guides you around the city. The trail begins in the Boston Common, right near the Public Gardens, and takes you to many historic locations and destinations. It's easy to follow, and you can stop at any time if you get tired or want to wander elsewhere.
If you opt for a guided Freedom Trail Walking Tour, you'll be treated to informative narration about 16 historically significant sights. Keep an eye out for markers that feature information about the American Revolution and historical significance of each stop. In advance, you should also be sure to download a helpful map and list of the stops.
Bike Rides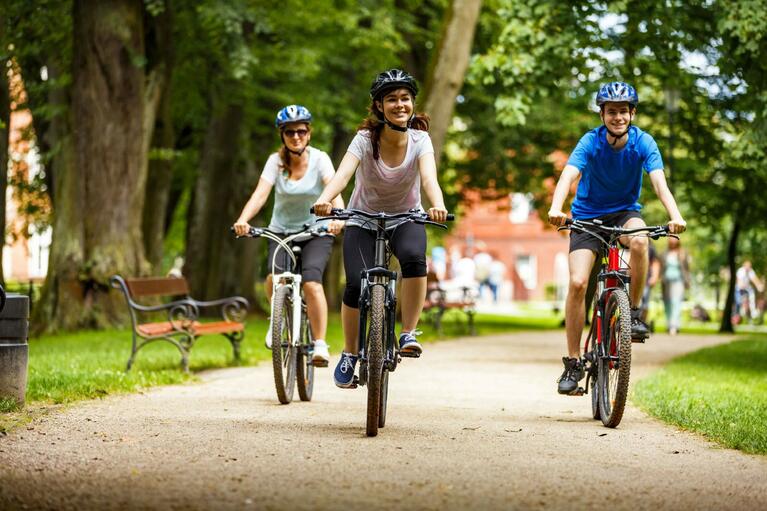 Bicycling is a big part of Boston culture, and though the fiercest among us are out on two wheels year round, the spring and summer months are when the fair weather bicyclists take to the roads and paths. No bike? No problem. A Boston Bike Rental from Urban AdvenTours is all you need to join the crowd of cyclists that ride along the Charles every day in the summer.
As one of the country's most bike-able cities, you'll find paved bike trails on the Esplanade that will take you all along the waterfront, trails in the parks, and well-established bike lanes on the roads – so you can ride feeling secure. Urban AvenTours will provide you with a bike lock, helmet, and a map of the popular Boston bike routes. See Boston's historical buildings, gardens, and modern vistas!
Boston Harbor Cruises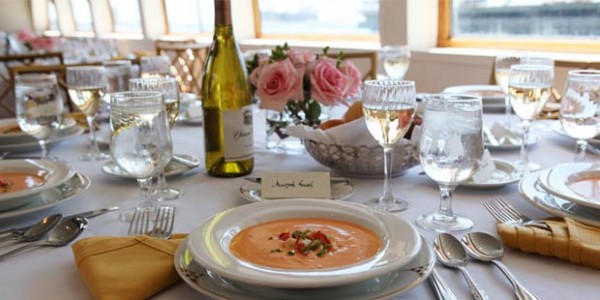 The summer sun draws Bostonians to the harbor, where the piers are teeming with activity. Embark on a tasty harbor brunch cruise by Boston Harbor Cruises as you enjoy a fresh and diverse menu. There's always time for a little romance on your vacation. Embark on a spectacular sunset cruise of Boston to experience the illustrious Boston Harbor at its most alluring.
Feel the breeze and take in the salty sea air as you experience unparalleled views of the Boston skyline. Three spacious outdoor and indoor decks provide you with plenty of climate options, as well as your ideal vantage point. Boston is a maritime city, so a trip to Beantown just isn't complete until you take to the seas!
Franklin Park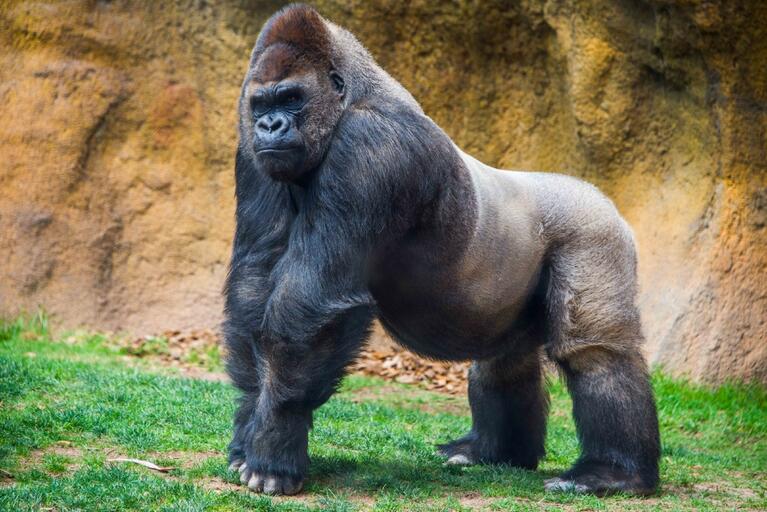 Although it's not quite as famous as the Boston Common, Franklin Park is another marvelous green space in Boston that's not to be left out of any outdoor activities. Picnic, stroll, run, or even just lounge on their beautiful lawns. There's also a nice golf course, for those who enjoy the game.
Don't forget about a visit to the local favorite Franklin Park Zoo! This family-friendly zoo is perfect for the little ones in your group, featuring a variety of exotic animals in several different authentic environments. They also host frequent special programming, so check their events schedule before you visit to see what's on.
Museum of Science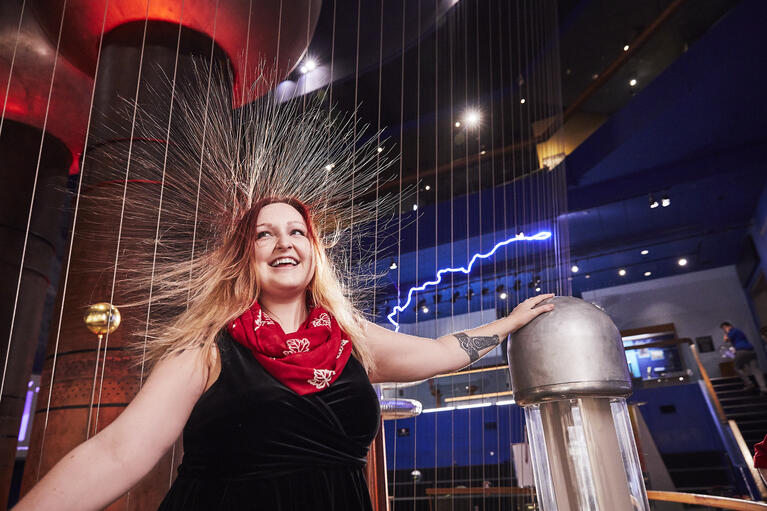 In the evening, turn your eyes to the sky to experience "Astronomy After Hours" at the Museum of Science on Friday nights. The Museum's best-kept secret is the Gilliland Observatory on top of the Museum's parking garage. This free-admission public event is one of the most unique Boston attractions, featuring a view that's hard to get anywhere else in the city.
If you want to visit the museum during the day to see their full scope of exhibits and offerings, there is more than enough to keep visitors of all ages occupied. Don't miss their landmark exhibit, the Hall of Human Life!
Museum of Fine Arts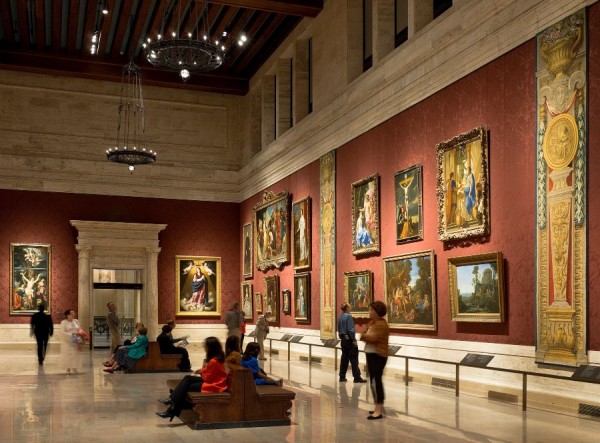 If you're more interested in the arts, there's no better place in the country than the Museum of Fine Arts. This prestigious institution specializes in American art, both modern and classical, including American craftwork, furniture, and portraiture. This is not, of course, to devalue their fine and extensive collection of European and World art.
Don't miss out on the summer's special exhibitions. There is an ever-changing roster of fantastic temporary exhibits which must not be missed.
New England Aquarium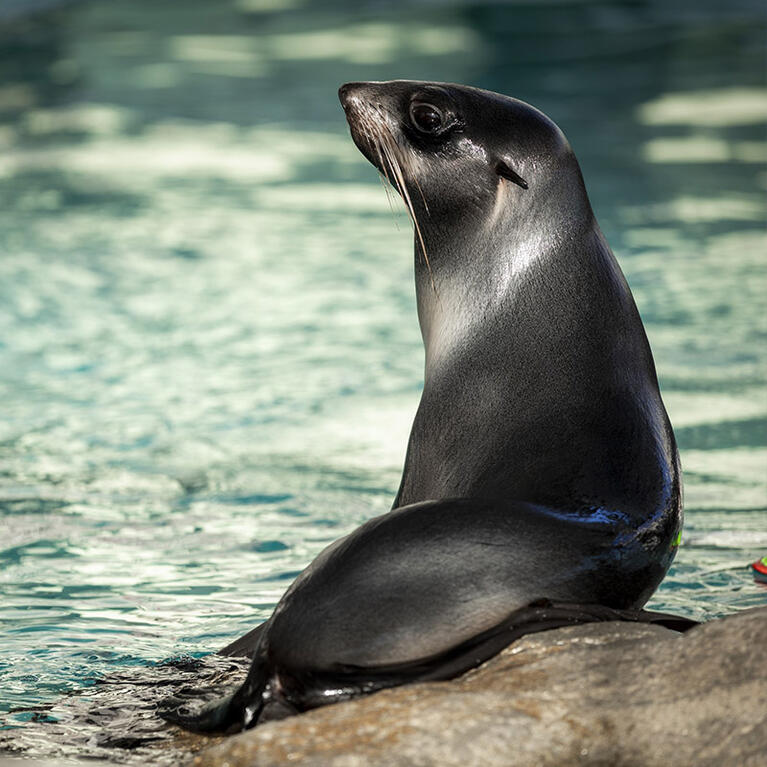 If you love the idea of communing with nature but aren't sure a whale watch is right for you (or, conversely, if you couldn't get enough of the whales on your whale watch), head to the famous New England Aquarium, where you'll find maritime critters from around the world.
Be sure to scope out their famous colony of penguins, the exciting touch tank exhibit, their collection of Pacific ocean life, and exhibits featuring their conservation and rehabilitation efforts. Set along the harbor, enjoy a post-aquarium stroll on the pier and watch the sailboats and ships pass by.
The Charles River Esplanade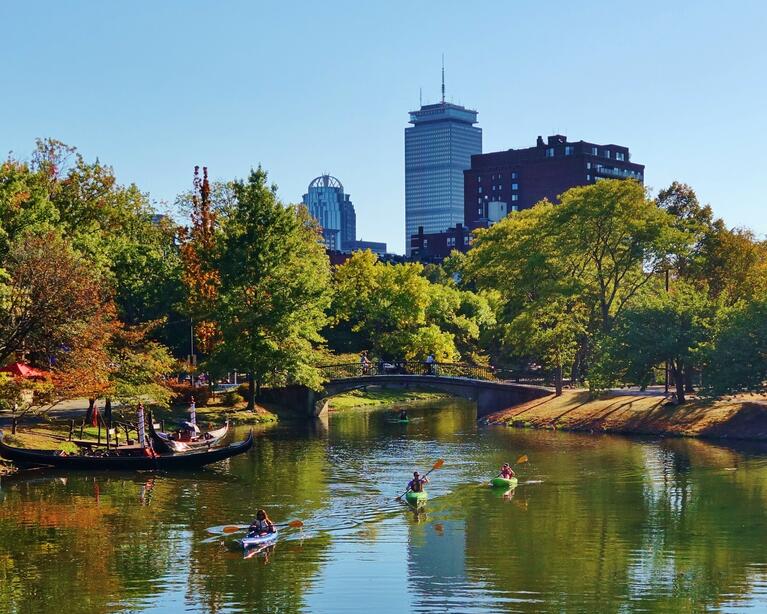 The Esplanade runs for a 3 mile stretch along the Charles River between Boston Museum of Science and the Boston University Bridge. Here you will find swing sets, sailboats, sculptures, and more! During July and August "Friday Flicks" are held every Friday night with a free (kid-friendly) movie you can watch on the grass.
The movies start when the sun goes down, usually between 8-8:30PM. This waterfront park is very popular in the summertime and is one of the most beautiful places to walk and see views of the city. Insider tip: Walk across the Boston University Bridge near sunset for amazing photos of the city!
Faneuil Hall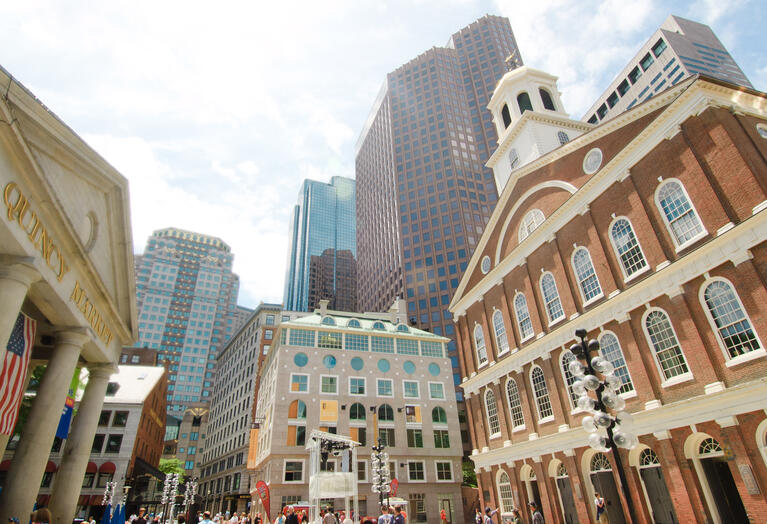 You could easily spend the day wandering around Faneuil Hall. There's always something to see in this area of town during the warmer months, and it's simply perfect for people-watching. Whether it's the shopping, historic bars, or tasty restaurants, Faneuil Hall is one of the most popular places to visit. You will find street performers, festival-style jugglers, and musicians all competing for attention and small change.
There are also a number of souvenir shops, restaurants, and outlet shopping as well. Those who love the historical side of Boston will want to know that this site has been a marketplace and meeting hall since 1742!
SoWa Sunday Vintage Markets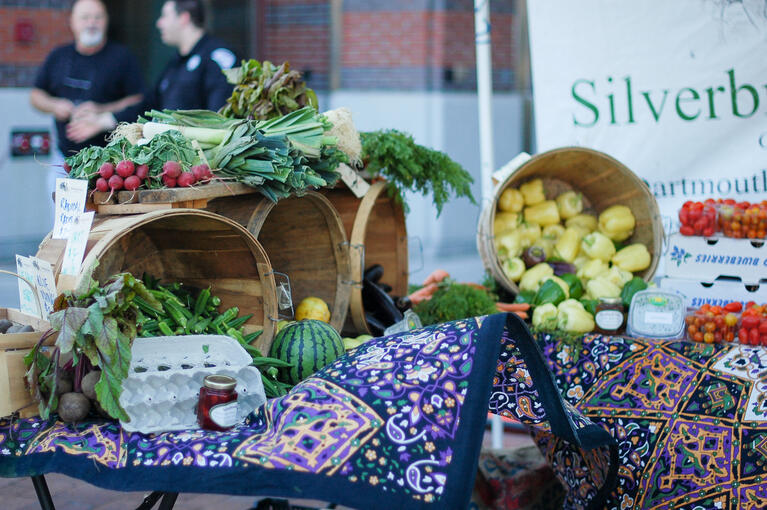 Sundays are the best days to find outdoor festivals, markets, and activities happening during the summer months, and we Bostonians take full advantage of the warm weather. At the SoWa markets, you'll get to browse offerings from dozens of local vendors.
The market is organized into 3 sections. First up are the handmade craft stands, featuring everything from one-of-a-kind paintings to Boston-themed home goods. You'll also find produce and food stands from local farmers and artisans where visitors can sample gourmet foods, stock up on fresh produce, and more.
Don't forget about the food trucks from some of the best local eateries. Insider tip: The food trucks have become very popular so we recommend going before noon to avoid waiting in line, but either way, it's worth the wait!
Boston Harborfest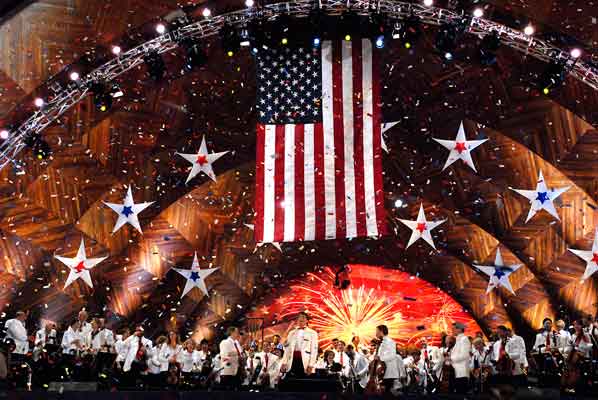 Held as one of the many 4th of July events in the Boston area, Boston Harborfest is a local tradition. Designed to highlight Boston's rich history, this festival features attractions, reenactments, and tours that emphasize the city's colonial and maritime history. This year's events include Revolutionary War-era re-enactments, walking tours, displays by U.S. naval ships, concerts, cruises, museum exhibits, and more. Often celebrations begin in June, meaning you'll be able to enjoy even more patriotic and historic events!
Boston Scooper Bowl Ice Cream Fest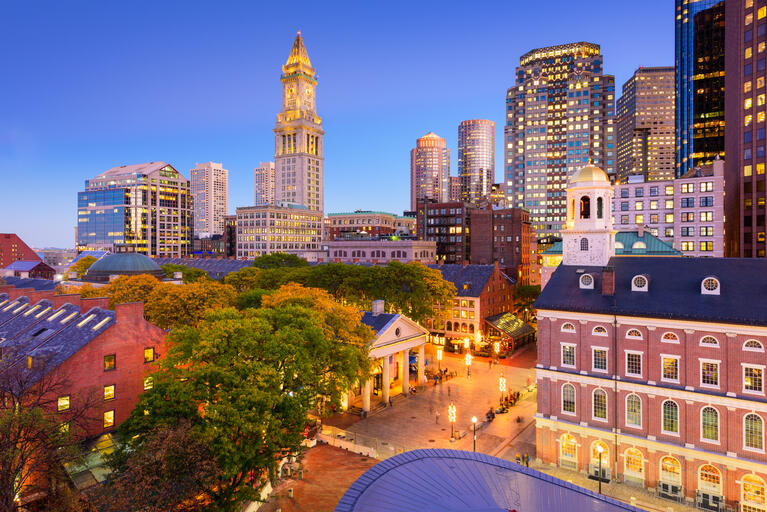 This uniquely Boston event offers locals and visitors alike the chance to consume as much ice cream as they'd like. And it's for charity!  (Proceeds go to benefit the Jimmy Fund at Dana Farber). What's not to love? After you've finished, you can also cast your vote for the best flavor out of 30 odd options. Plus, there's nothing that says you can't go back on every day of the event! 
Dragon Boat Festival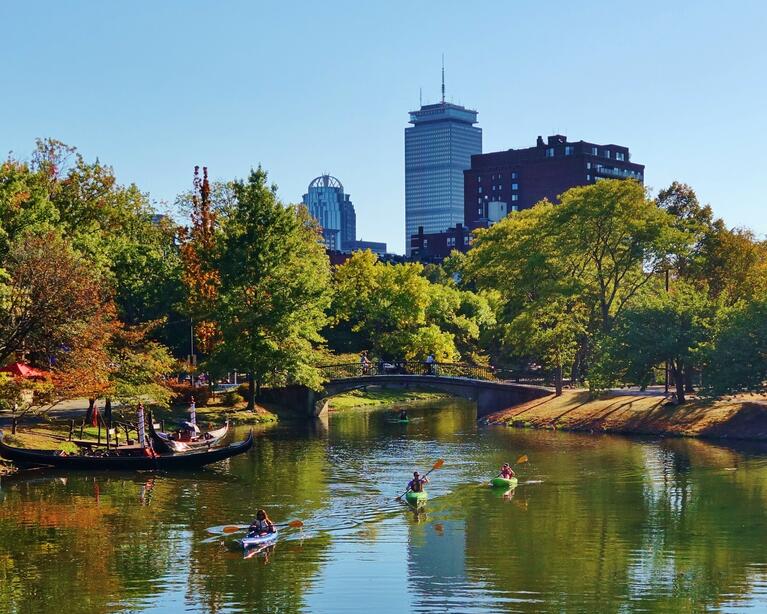 If you're looking to explore a little bit of Boston's multicultural side, then a trip to the iconic Dragon Boat Festival is a must. It's now in its 40th year! This is actually the longest running dragon boat race in North America. You know there's some serious competitiveness going on! Trials occur on Saturday, and races will take place on Sunday. Visitors can also enjoy Asian arts & crafts, dance performances, martial arts demonstrations, and more at the festival on Sunday.
Insider tip: Watch the races from the Cambridge side of the river, because that's where the festival part takes place. 
Newport Folk Festival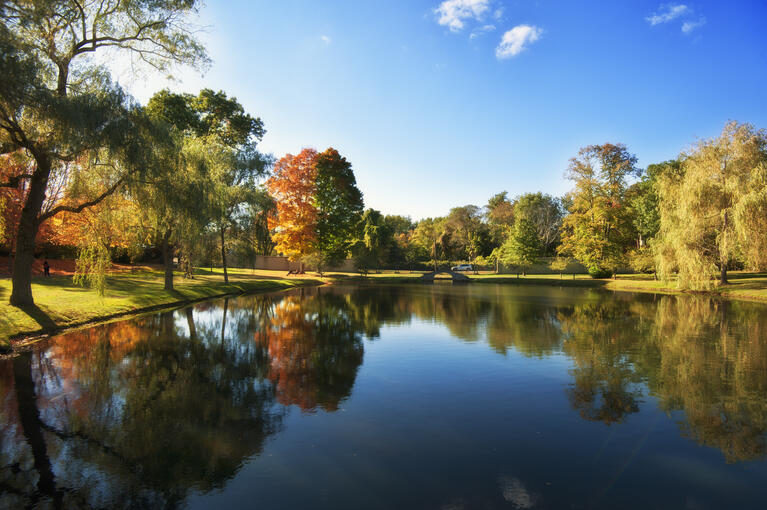 This perennial favorite festival is actually a bit outside of the immediate Boston area, but it's well worth the trek. Previous celeb-studded lineups have featured folk legends and modern favorites from Hozier, Kacey Musgraves, Portugal. The Man, Sheryl Crow and there are even more to be announced. You'll also find beer, cider, and wine gardens, available for the 21+ crowd. Bring a little extra cash for the merchandise tents, too. You can go home with some souvenirs or t-shirts from your favorite bands.
Heading to the area to celebrate Independence Day? Then check out our post on things to do in Boston 4th of July Weekend. Oh and here are a few fun things to do in Boston Labor Day Weekend, if you're around town then.

Save on Summertime Activities
So there you have it. Our picks for some of the top things to do in Boston in the summer. While we've briefed you with a pretty extensive list, there are many more Boston attractions and popular events in the summer months. Check out all Boston tourist passes, attractions and prices. Whether you are traveling with your family or a couple of friends, we're sure you will have a great time.
Please note, the summer events taking place at some of these attractions may be separately ticketed and not included with a pass by Go City. Plan to visit some of these top attractions during your trip.