Let's face it – teens don't always want to be a part of the big family vacation. The stuff they used to love as little kids just isn't 'cool' anymore, and they're likely not as into adult attractions like art films or galleries. So... what to do?
If you're looking for things to do in Boston with teens, check out our list of the top attractions and activities, including...
Boston Red Sox Game & Fenway Park Tour
New England Aquarium
Franklin Park Zoo
Boston Museum of Science
Boston Duck Tour
Boston Trolley Tour
and more...
Catch a Game at Fenway Park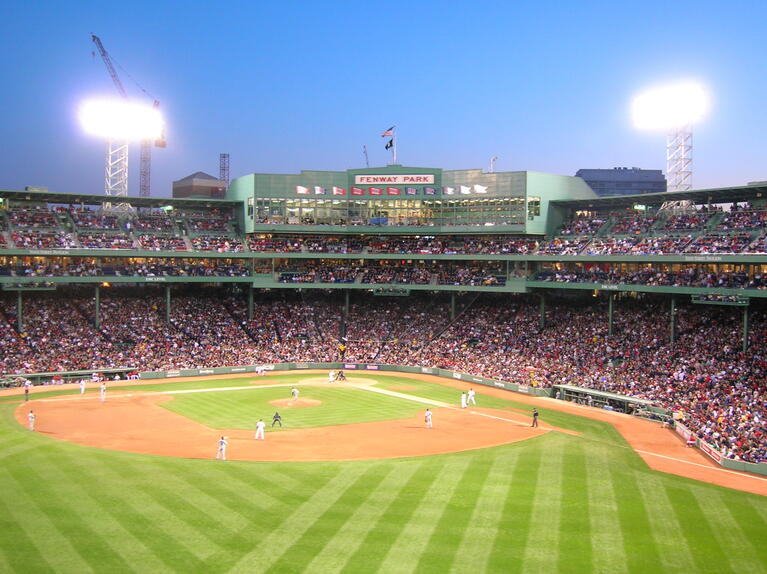 Although it's not always the case, it's often a safe bet to say that teen boys (and girls!) love sports. Fortunately for you, Boston is a town with some major sports love going on. Take them out to a Boston Red Sox baseball game at Fenway Park at one of the Major League Baseball's most beloved and historic stadiums – Fenway Park.
You can also opt to tour the park, which is a great thing to do for the whole family. You'll see all the major landmarks of this iconic ballpark, including Pesky's Pole, the Lone Red Seat, the Green Monster, and much more. Not around Boston during baseball season? Snag tickets to see the Celtics or the Bruins, both of which are a delight to watch at the TD Garden.
Head to the Aquarium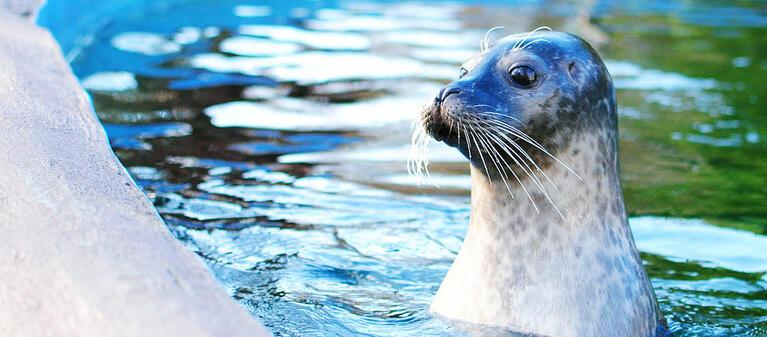 If your teen is an animal lover, then they'll love a chance to visit the New England Aquarium. They've got critters from around the globe, including their adorable penguins, and a beautiful, teeming coral reef, which is a hit with visitors of all ages. It's also at a great waterfront location, which always makes for some fun pictures.
A big fan of giant sea creatures in particular? Add on the Whale Watch Excursion from the Aquarium and you're guaranteed to have one fantastic few hours. Or, if land animals are more their style, then the Franklin Park Zoo is a delightful destination featuring all the favorites. Be sure to check out their highly innovative indoor gorilla exhibit!
Enjoy Thrill Rides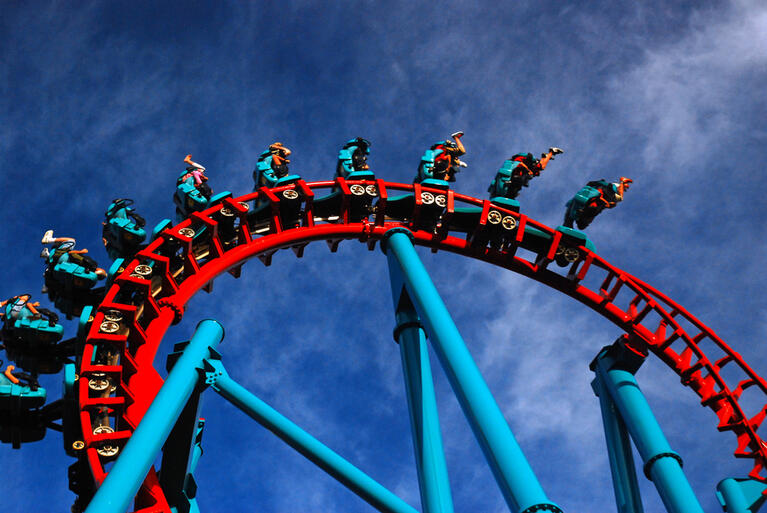 Another good way to occupy restless teens is with a trip to an awesome theme park – Six Flags New England. It's a bit of a day trip from Boston, but it's worth the hours of fun and excitement they'll have.
Filled with rides, slides, and tons of fun, this family-favorite theme park is sure to delight. Six Flags New England has rides geared at guests of all ages, so families with both adrenaline-junkie teens and little ones who will delight in gentler rides will find something to suit everyone.
Embark on a Bike Ride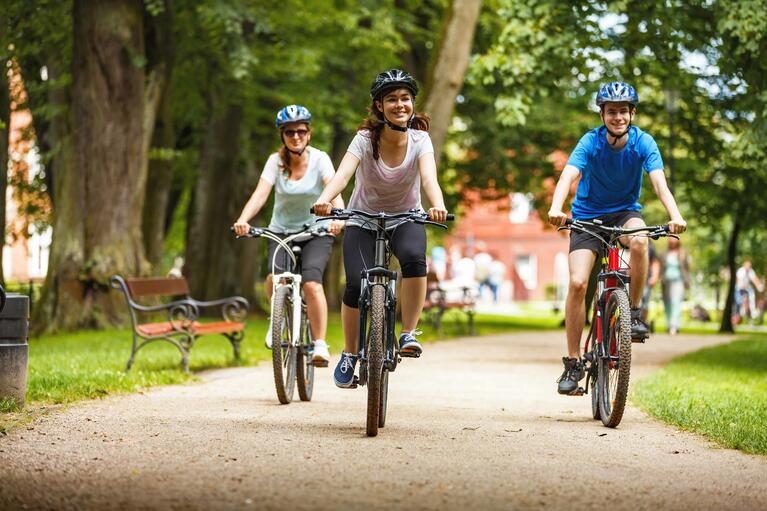 There are few cities in America as bike-friendly as Boston, so it's actually a great idea for the whole family to explore the city aboard a comfortable touring bike. Whether you want to leisurely pedal around the Common (which does involve some serious hills) or along the Charles River, or feel up to braving the streets of Boston for some serious local cred, a bike ride is the perfect way to spend an afternoon.
A Boston Bike Rental is a great way to give your teens some freedom - let them pedal around using the bike map included with your rental and explore on their own.
Learn a Little Something at the Museum of Science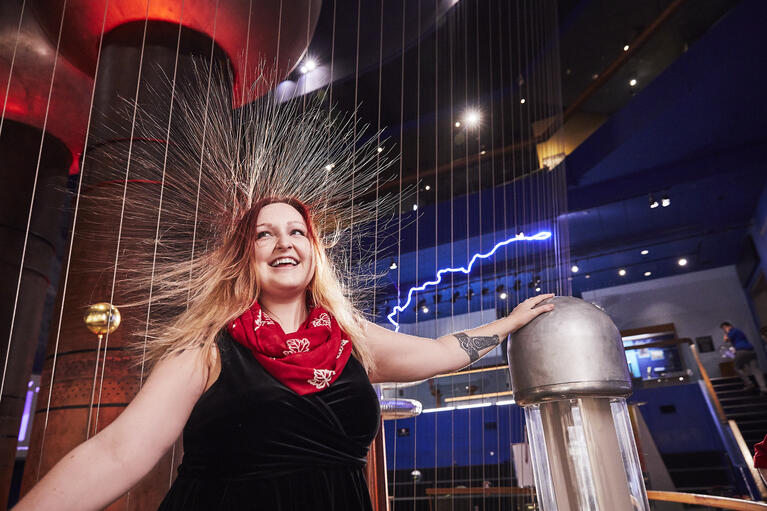 There's nothing that says vacations have to be pure, mindless relaxation. Why not have your teens exercise their brains in a really fun way with a visit to the Boston Museum of Science? This Boston institution is a favorite school trip destination, and it's got tons of exhibits to appeal to kids and teens of all ages.
With more than 700 different interactive exhibits to explore, there's bound to be something (or several somethings) of interest. Check out the beloved Hall of Human Life for an in-depth, fascinating look at the human body and all its many wonders.
Tour the City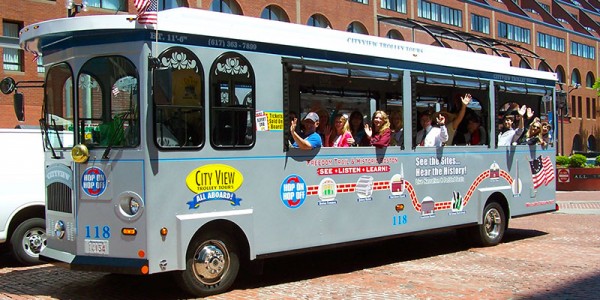 Everyone loves the chance to explore new cities, and the combination of history and modern technology that Boston has to offer makes for some really attractive scenery.
While teens may cringe at the notion of following an umbrella around on foot, there's something fun and unique about offbeat tours like a Boston Duck Tour, which is great photo op and is silly fun, or a Hop On Hop Off Trolley Tour, which provides easy flexibility for tailoring your own explorations. They each provide special benefits and make special memories – take the whole family on one during your next Boston trip.
Immerse Yourself in History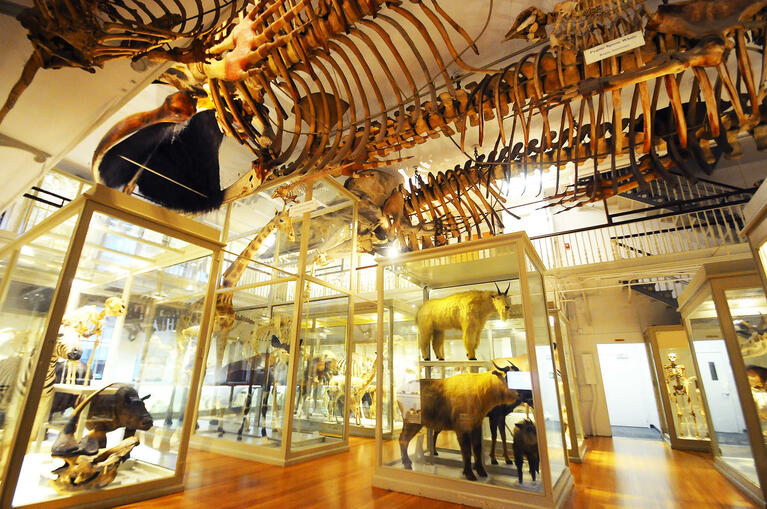 While some of the historic homes and museums may seem a little too sedate for your teens, they'll feel history come alive in a more engaging way on the Freedom Trail Walking Tour. This red line winds through historic Boston, meandering past highlights like the Boston Common, Old South Meeting House, and Faneuil Hall. Your guided Freedom Trail walking tour will provide insight and local insider information about each attraction.
You could also opt to follow the trail on your own. Try making a scavenger hunt out of it!
Leave a Little Time for Shopping
Everyone wants a great souvenir from their trip, and some teens may want more than a keychain to satisfy their Boston shopping desires. Fortunately for you (and perhaps unfortunately for their wallets), Boston is an amazing shopping town, offering everything and anything you could want.
From the high-end boutique stores of Newbury Street to the chain offerings at Cambridgeside Galleria, there's a shop to suit every budget. Don't forget to check out smaller indie stories in places like Cambridge and Somerville!
 
Remember to Save on Admission
There you have it. Our list of some of the top things to do in Boston with teens during your upcoming trip. Remember, many of these teen-friendly Boston attractions are included with Go City®, where you can save on combined admission vs paying at the gate. Consider adding a few of these teen-friendly options to your vacation itinerary. Enjoy!