Sports lovers from around the world flock to the renowned Fenway Park. A tour of the facility can teach even the most dedicated Red Sox fan something new about the stadium, and it's a delight to newcomers as well Major League Baseball's oldest stadium, Fenway has seen so many legends and so much history that it's nearly impossible to recount it all. For starters, some of baseball's greatest heroes have swung a bat on these grounds, from Babe Ruth to Ted Williams to Carl Yastrzemski. Don't forget about the infamous Green Monster, the infamously intimidating wall for even the most talented of home run-hitters. See it all on this fascinating tour!
Looking for Fenway Park Tour Discount Tickets?
We've got you covered – Fenway Park Tour admission is available with the below money saving options, so you can choose the attraction pass that's right for you: 1. All-Inclusive Pass – All you can do. Includes admission to dozens of attractions. 2. Explorer Pass – Choose as you go. Includes admission of up to 5 attractions. 3. Build Your Own Pass – Select the attractions you want to visit prior to visiting. See all available passes, attractions & prices – Learn more.
Tips for Visiting Fenway Park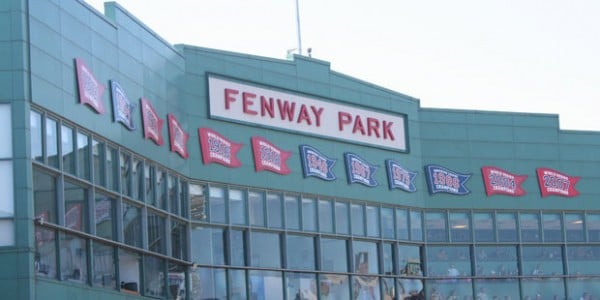 Tours are one hour long, so plan your day accordingly.
If you're interested in attending a game, you can actually get tickets to select games with the Go Boston® Card's bonus option!
Since the last tour on game day departs three hours before the game, you'll have plenty of time for some food and a few drinks at the many great pubs in the area (see below for some ideas!).
Tickets are first-come, first-serve, so it's a good idea to arrive well in advance of your desired tour time.
Save on admission to the Fenway Park Tour and other top Boston attractions with the Go Boston® Card.
Looking for more information about the area? Check out our neighborhood guide to Boston.
What to Bring
A hat for sun protection (much of the tour is outside)
Sunscreen
Money for souvenirs (you'll want practically everything in the Yawkey Way Store)
Comfortable shoes
A camera or other recording device
What's on the Fenway Park tour?
The Fenway Park Tour is a comprehensive and informative overview of the park's most significant landmarks and historic events. Here are a few tour highlights to look out for.
Pesky's Pole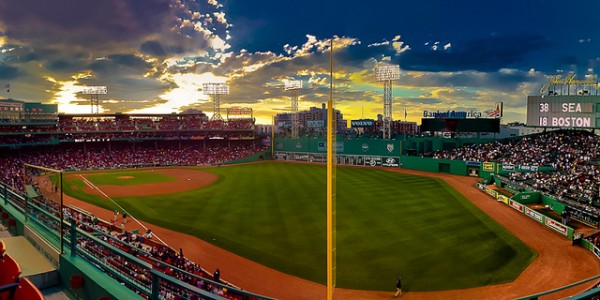 The right field foul pole in Fenway Park, also known as the Pesky Pole, is said to be both shorter and closer to home base than other similar markers in other ballparks. That said, it hasn't seemed to make home run-hitting in that region of the park any easier!
The Green Monster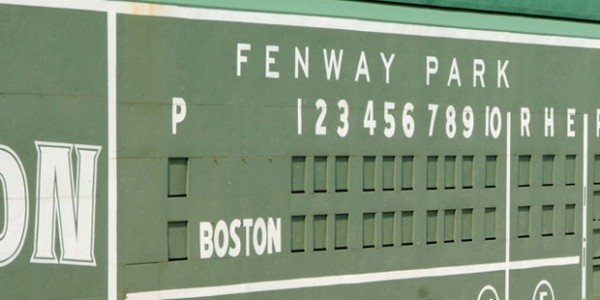 Although it was only painted green in 1947, this 37-foot-tall wall has always been notoriously difficult for visiting hitters. Don't miss out on your chance to sit atop this legendary structure and peer onto the baseball field below.
Duffy's Cliff
The original construction of Fenway Park resulted in a 10-foot incline in front of the left field wall. Although it has since been remodeled, it was affectionately named after Duffy Lewis, an outfielder who was known for successfully running up and down the incline.
Williamsburg
In 1940, new bullpens were constructed closer to home plate in right field for Ted Williams, a famed left-handed hitter who had a better chance of hitting home runs from that spot. The bullpens have since been named after him by enthusiastic sports writers.
The Triangle
This refers to a region of center field where the walls form a triangle, 420 feet from home plate at the most distant point. It's usually what's considered center field in the ballpark.
The Lone Red Seat
This seat marks the landing spot of the longest home run ever hit at Fenway, hit by none other than – you guessed it – Ted Williams. The official designation of the seat is Section 42, Row 37, Seat 21.
When to Visit
Fenway Park Tours are delightful any time of day, but earlier tours will always have fewer attendees. You may also wish to select a tour on a non-game day, as this will give you more options for your tour time. However, you could always intentionally tour the facility on a game day, and then stick around for a game! (Insider tip: get Red Sox tickets to select game with the Go Boston® Card.)
Nearby Attractions
Because Boston is such a compact city, Fenway Park is near a number of other top attractions that you can enjoy as part of a larger itinerary. Here are a few of the closet tours, museums, monuments, and parks.
The prestigious Museum of Fine Arts is located just a little south on the other side of the Fens.
Another impressive art institution, the Isabella Stewart Gardner Museum, is easily accessible from the ballpark.
For those of you in the midst of a college search, scads of local schools are in the vicinity, including Northeastern and Boston University.
History buffs will enjoy a visit to the curious Mary Baker Eddy Library, home to fascinating exhibits like the three story glass globe known as the Mapparium.
Visitors will also have lovely vistas of the Charles River after a quick jaunt north – ripe for riding a bike, strolling, running, or even boating.
Places to Eat Nearby
Located in the heart of Kenmore Square, Fenway Park is practically surrounded by delicious restaurants and popular pubs. Here are a few of our favorites.
Boston Beer Works is a popular family spot with a home-brewed selections and a diverse menu.
Bleacher Bar, located in the park itself, is an iconic bar destination for the adult crowd.
If you're looking for some entertainment with your dining, check out Lucky Strike and enjoy some casual bowling.
Bar Louie is another good family destination with a wide selection of menu items including sandwiches, salads, and pasta.
If you want to experience Fenway like a local, head to the Lansdowne Pub and drink your fill of cheap beer.
Head a little north to Kenmore Square for delicious, family-friend chain options like UNO's, Bertucci's, and a few fast food joints.
In the mood to celebrate? Head to Eastern Standard for some of the best food and cocktails in town. Be prepared for a higher price point at this place.
Need to Know
Hours
Daily on the hour, 9:00 am – 5:00 pm, or three hours before game time.
Address & Directions
4 Yawkey Way Boston, MA 02215 Driving Directions - From downtown: Follow Commonwealth Ave. west to Kenmore Square. Bear left onto Brookline Ave. Take a left onto Lansdowne Street. At stop sign take a right. Stay straight onto Ipswich St. Go right onto Yawkey Way. Public Transportation: Take the T: Green Line to Kenmore Square stop. Follow Brookline Avenue to Yawkey Way. Turn left onto Yawkey Way.
Save on Admission
So don't leave Boston without a visit to Fenway Park! Take the tour and leave feeling like a Red Sox expert. Remember, with the Go Boston® Card you can save up to 55% on combined admission to a tour of Fenway Park, plus many more top Boston attractions