One of the most beloved (and occasionally contentious) American leaders of the last century, John F. Kennedy is a figure of fascination for many. Visit the JFK Presidential Library and Museum in Boston to learn more about his life and legacy.
To help you plan your visit, we've put together a complete guide to the museum, with information on what to see, what to do, and why it's worth your time.
What to Do at the JFK Presidential Library and Museum
Designated as a center for preserving the legacy of the 35
th
President of the United States, the
John F. Kennedy Presidential Library and Museum
is comprised of multiple areas and components. Explore galleries and exhibits dedicated to his life and his thousand days in office, featuring everything from a focus on his family to the political events that defined his career to his tragic assassination on November 22, 1963.
The archival collections comprise the "library" part of the attraction name and are usually arranged by appointment. The archives are open to interested researchers and encompass documents, audio, film, and photographs.
There are also several temporary exhibitions on display that we won't cover here. For the most up-to-date information on rotating exhibits, consult the special exhibits website
.
Permanent exhibits and attractions at the JFK Presidential Library and Museum include the following:
Young Jack
1960 Presidential Election
The Inauguration of John F. Kennedy.
JFK Meets the Press
The Oval Office
and more!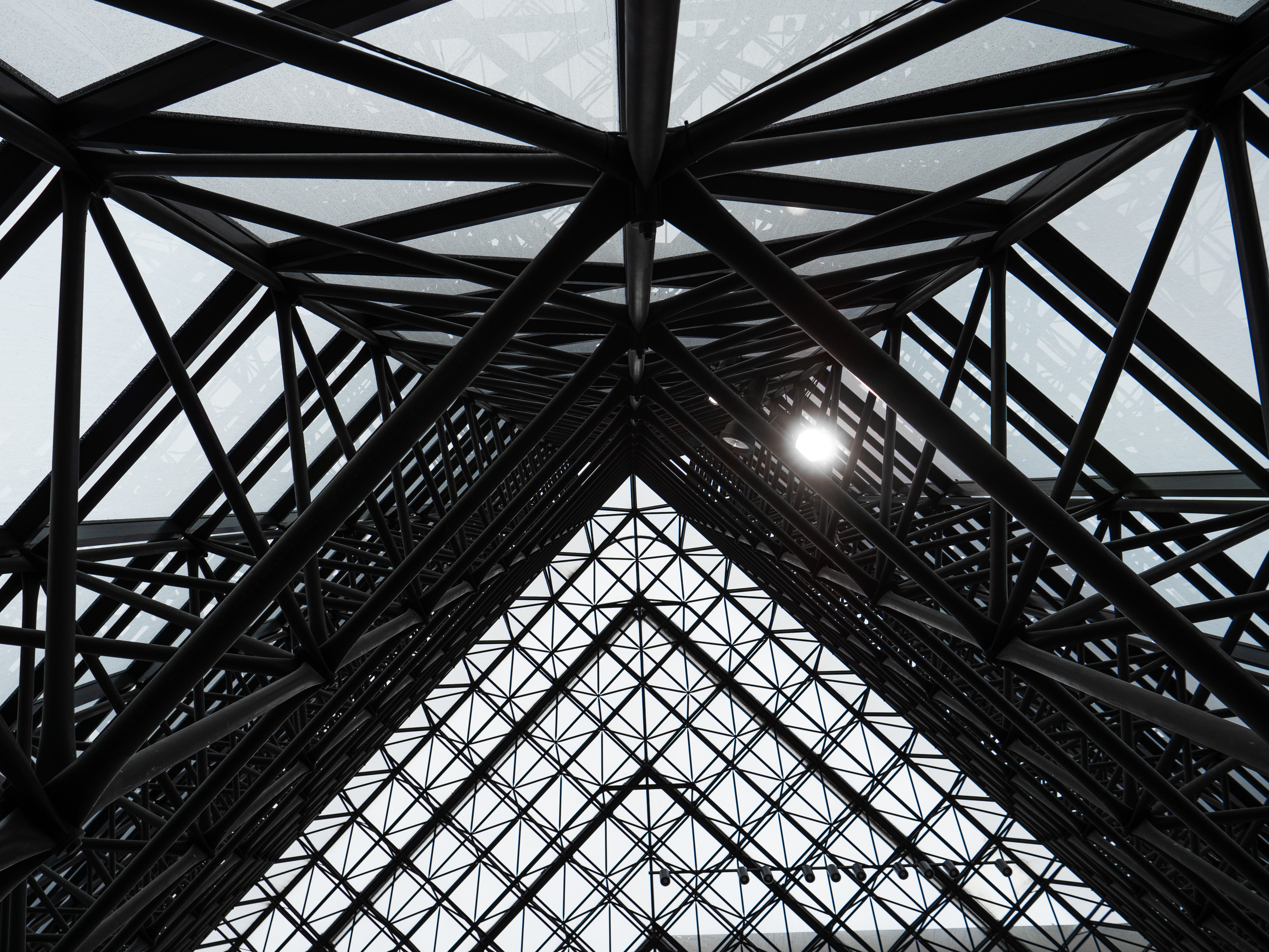 Young Jack
This exhibit focuses on Jack Kennedy's youth, high school years, and beyond, tracing his life as a student, a war hero, and an ambitious young man. Highlights include photographs and even Kennedy's dog tags from WWII.
1960 Presidential Election
Highlighting Kennedy's early political aspirations and his fight against sitting VP Richard Nixon, this exhibit focuses on the 1960 Democratic National Convention and the campaign Kennedy and his team designed to narrowly defeat Nixon. You'll find a bunch of campaign paraphernalia here from buttons to pamphlets.
The Inauguration of John F. Kennedy
Focusing on January 20, 1961, this exhibition highlights the excitement and hopefulness surrounding President Kennedy's inauguration. The exhibit gallery includes a draft of Kennedy's inaugural address, the Fitzgerald family bible upon which he took his oath of office, and a full film of his inauguration.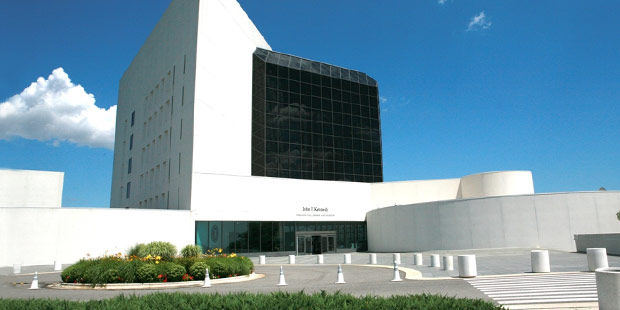 JFK Meets the Press
As the first president to conduct live televised press conferences, JFK set the precedent for all American leaders to follow. This exhibit focuses on his press conferences as well as their role in his management of Cold War anxieties. Objects include several artifacts, mementos, and even a Radio and Television Executive Society Medal, awarded to Kennedy for his contribution to media in America.
White House Corridor: Gifts from Heads of State
This exhibit showcases some of the most significant treasures gifted to the Kennedys during JFK's administration. It highlights the important role that gift-giving plays in international diplomacy, You'll find a gold purse from Morocco, a vase from Austria, and bone china from England, among many other objects. 
Ceremonial Room
Focusing on the special events that President and Mrs. Kennedy hosted during their time in office, this exhibit demonstrates how such events showcased American culture to visiting dignitaries. The exhibit aims to echo the glitz and glam of a state event, so you'll see items like an evening gown worn by Jackie, more state gifts, and even a painting.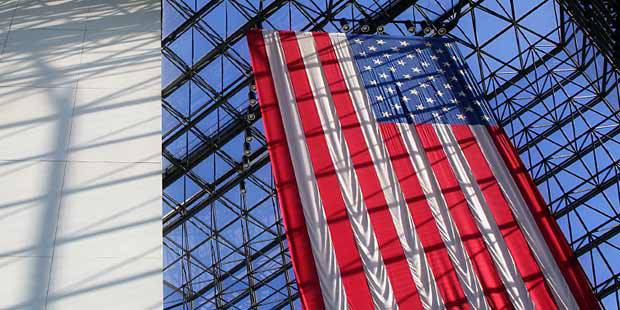 Lift Off! The US Space Program
The escalation of the United States space program in 1961 may be attributed to President Kennedy's urging and enthusiasm. This exhibit illuminates this momentous time in history with documents, photographs, video footage, and even the Mercury Freedom 7 Space Capsule (on loan from the National Air & Space Museum until December 2019).
The Oval Office
This exhibit focuses on how the President used the power of his office to influence American politics for good. It features a deep dive into the civil rights movement as it stirred American society during Kennedy's administration. You'll see film footage on this subject, as well as a number of artifacts from Kennedy's time in the Oval Office itself.
First Lady Jacqueline Kennedy
Telling the story of the most famous First Lady, this exhibit recounts the life and legacy of Jacqueline Bouvier Kennedy from her childhood to her accomplishments in office. Her role in JFK's administration was important, and the artifacts and objects reflect her crucial contributions. You'll also see a selection of artwork inspired by or painted for the First Lady.
Tips for Visiting the JFK Presidential Library and Museum
The JFK Presidential Library and Museum hosts many special guided tours throughout the week. Enjoy these free tours with your admission.

The museum is immensely popular with school groups. It is dedicated to educating the public about Kennedy's role in American history during the momentous years in the mid-century. Consider planning a school trip here if you're local.

There's a well-curated selection of souvenirs, books, and memorabilia on sale at the museum for visitors to peruse. If you regret not buying something during your visit, there's an

online storefront

, too.

If you're intrigued and want to learn more about JFK, pay a visit to the

JFK Hyannis Museum

on Cape Cod.

Thinking about JFK long after your visit? Check out the

JFK35 podcast

for more information about the President for inspiration and information.

Your best bet for dining around the museum is going to be at the JFK Café, located inside the attraction. They serve breakfast, lunch, and all-day coffee service. Enjoy the views of the Boston skyline while you dine!

Hoping to continue your Kennedy vibe? You're also right near to the

Edward M. Kennedy Institute for the United States Senate

, which showcases Teddy Kennedy's time in office.

Fun Fact: the archives at the Library are also the primary repository for the Ernest Hemingway papers—lest you think this is only about Kennedy!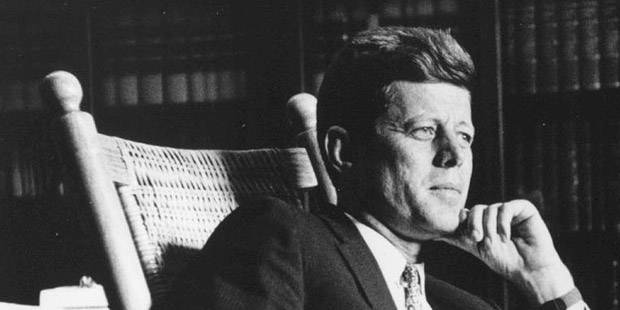 Getting to the JFK Presidential Library and Museum
Located on the scenic Columbia Point, the museum is easily accessible via public transit or car. Ride the Red Line T to the JFK/UMass stop and take a quick shuttle bus ride to the attraction. Or, if you drive, parking is free for museum visitors but may be limited during busy times.
Save on Admission to the JFK Presidential Library & Museum
Visit the Kennedy Presidential Library and Museum to honor one of the most significant American leaders of the twentieth century. You can save on admission to this and other great historical attractions in Boston with a
Go Boston pass
. Save up to 55% on ticket prices when you use the pass to visit the JFK Library, the MFA, the Museum of Science, and plenty more. 
Share Your Adventure with Us
Tag @GoCity or use the hashtag #GoCityPass in your vacation photos and we'll feature you on our page. Follow the Go City
Instagram
and
Facebook
pages for competitions, special offers, and events and inspiration for your chosen destination, too!