If you're interested in American history, you know Boston is the place to be for historical landmarks and attractions related to the colonial era, the American Revolution, and the birth of the country.
However, visitors often overlook the two sites that have some of the most significance for this time period: Lexington and Concord. Lexington and Concord attractions are many and varied, going beyond the Lexington Battle Green to include museums, 18th-century houses inhabited by famous early Americans, and even immaculately restored taverns.
If you're looking for things to do in Lexington and Concord during your trip to Boston, check out this list of the best local activities and attractions, including:
The Liberty Ride
Buckman Tavern
Concord Museum
Louisa May Alcott House
and more!
Lexington Attractions
Liberty Ride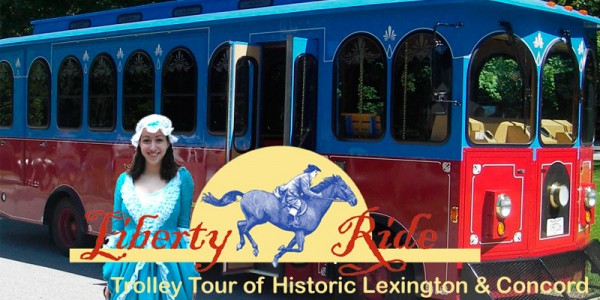 Though it starts in Lexington, the Liberty Ride is actually a Lexington and Concord tour along the historic Battle Road. On your air-conditioned trolley, a knowledgeable costumed tour guide will recount the exciting events of the American Revolution as you pass the Lexington Battle Green, the Old North Bridge, Minuteman National Historic Park, and the Lexington and Concord visitor centers.
Buckman Tavern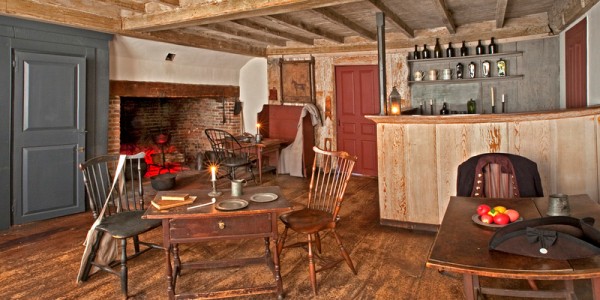 Buckman Tavern served as a gathering spot for militiamen awaiting the arrival of the "Red Coats" on April 19, 1775. When the alarm bell ran to signal the enemy's approach, then men left the tavern for Lexington Common, where the first Revolutionary War conflict would occur.
Buckman Tavern was restored in 1920 and today the original taproom fireplace remains next to a reinstalled bar.
Munroe Tavern
On the day before the Battle of Lexington, Munroe Tavern served as a meeting spot for colonials and minutemen. The next day, retreating British troops overtook the tavern and turned the tavern into a field hospital for the wounded. Today, the preserved Munroe Tavern is run by the Lexington Historical Society.
Hancock Clarke House
You know about Paul Revere's famous ride, right? Well, the Hancock Clarke House, home of Reverends John Hancock and Jonas Clarke, was Paul Revere's destination that night. John Hancock and Samuel Adams were visiting at Reverend Clarke's that night, and Paul Revere and William Dawes were sent to warn these legendary Patriots of the arrival of the British troops.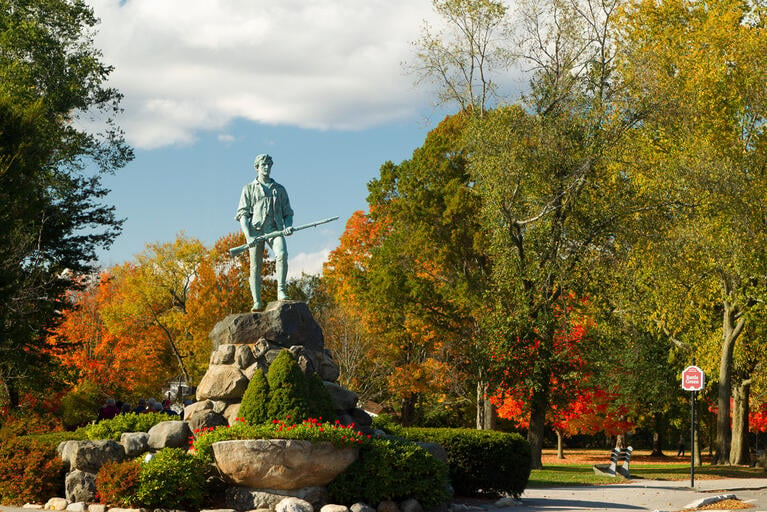 Lexington Battle Green
Visit the place where the first shots of the battle of Lexington and Concord were fired in 1775, in an event that would start the Revolutionary War. Today Lexington Battle Green is a public park and a National Historic Landmark, and is a quick must-visit stop for history buffs.
Scottish Rite Masonic Museum & Library
Like many of the attractions in Lexington and Concord, this is one for the history buffs. This free-entry American history museum has a particular focus on Masonic history, but it also contains artifacts and documents of more general interest. They host an ever-changing roster of special exhibits that tell the story of Lexington's history in addition to more specialized topics. 
 
Concord Attractions
Concord Museum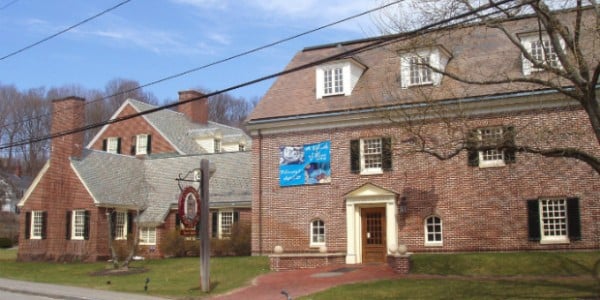 Housing many authentic artifacts and important documents of the Colonial era and the American Revolution, the Concord Museum was founded in 1886—making it one of the oldest and well-documented historical collections in the country.
It is most famous for its extensive collection of artifacts belonging to Ralph Waldo Emerson and Henry David Thoreau. Other relics are just as impressive, such as one of the lanterns hung in the Old North Church on the eve of the Revolution.
Louisa May Alcott Orchard House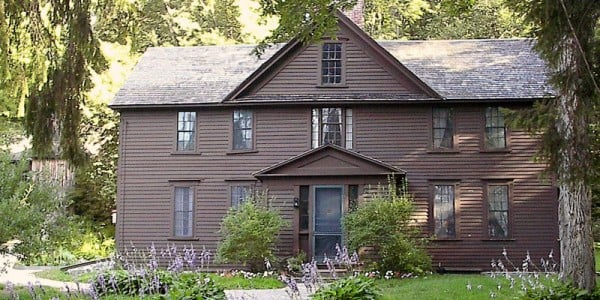 Speaking of literary legacies, the Louisa May Alcott House—where Little Women was written—is also located in Concord. Real-life family members who resided in the house inspired the story, and guided tours offer insights into their lives.
Though over 300 years old, the house has genuine architectural integrity and still contains original family artifacts.
Old Manse House
With a location right next to the Old North Bridge, the Old Manse House has an important place in Revolutionary History. The house was built by Ralph Waldo Emerson's grandfather in 1770, and Emerson watched the battle at North Bridge in 1775 from his farm fields.
The Old Manse House has a renowned literary legacy: it is here where Ralph Waldo Emerson drafted "Nature," Nathaniel Hawthorne established his literary career, Henry David Thoreau tended the land, and Horace Mann, Margaret Fuller, and John Brown paid regular visits.
Colonial Inn
Spend some time at one the most historic buildings in an already quite history town - Concord's Colonial Inn. Stay for an evening to enjoy the colonial setting, or just pop in for a dinner at one of their two delicious restaurants.
The original structure was built way back in 1716, although today it's been completely restored to incorporate modern comforts alongside historic charm. Henry David Thoreau even lived here once!
Minute Man National Historic Park
This immensely popular historic site has plenty to offer exploring families and couples. A park commemorating the beginning of the Revolutionary War, this venue offers a number of distinct attractions.
You'll be able to see: the North Bridge, where the militia fired back at the British troops; the Battle Road Trail, featuring a monument to Paul Revere and a restored 18th century home and inn; and the Wayside, a house that was occupied by Bronson and Louisa May Alcott, Nathaniel Hawthorne, and Margaret Sidney.


Save on Lexington & Concord Attraction Admission
So these are our top recommendations for things to do in Lexington and Concord during your trip to Boston.
Admission to a number of these top Lexington & Concord attractions and activities and more are included with a pass for Boston with Go City®. Choose as you go from dozens of top attractions and save on combined admission vs. paying at the gate. See all available passes, attractions & prices – Learn more.