Traveling in Boston and not sure whether to visit the New England Aquarium or the Museum of Science? Though both are incredible institutions of learning and fun, one may be better suited for your trip. Not to worry, we've broken down all the key differences and highlights at each attraction so you can easily decide which is the best fit for you and your travel crew.
What's Included with General Admission
To start, both New England Aquarium tickets and Museum of Science tickets are included with the Go Boston Card. This means you can visit both places for one price, which can save you up to 55% vs paying separately at the ticket gates. Below we've broken down what's included with each ticket.
New England Aquarium
Entrance to all regular exhibitions
Skip the ticket line privileges
Discounts on IMAX shows
Museum of Science
Entrance to all regular exhibitions
Skip the ticket line privileges
Location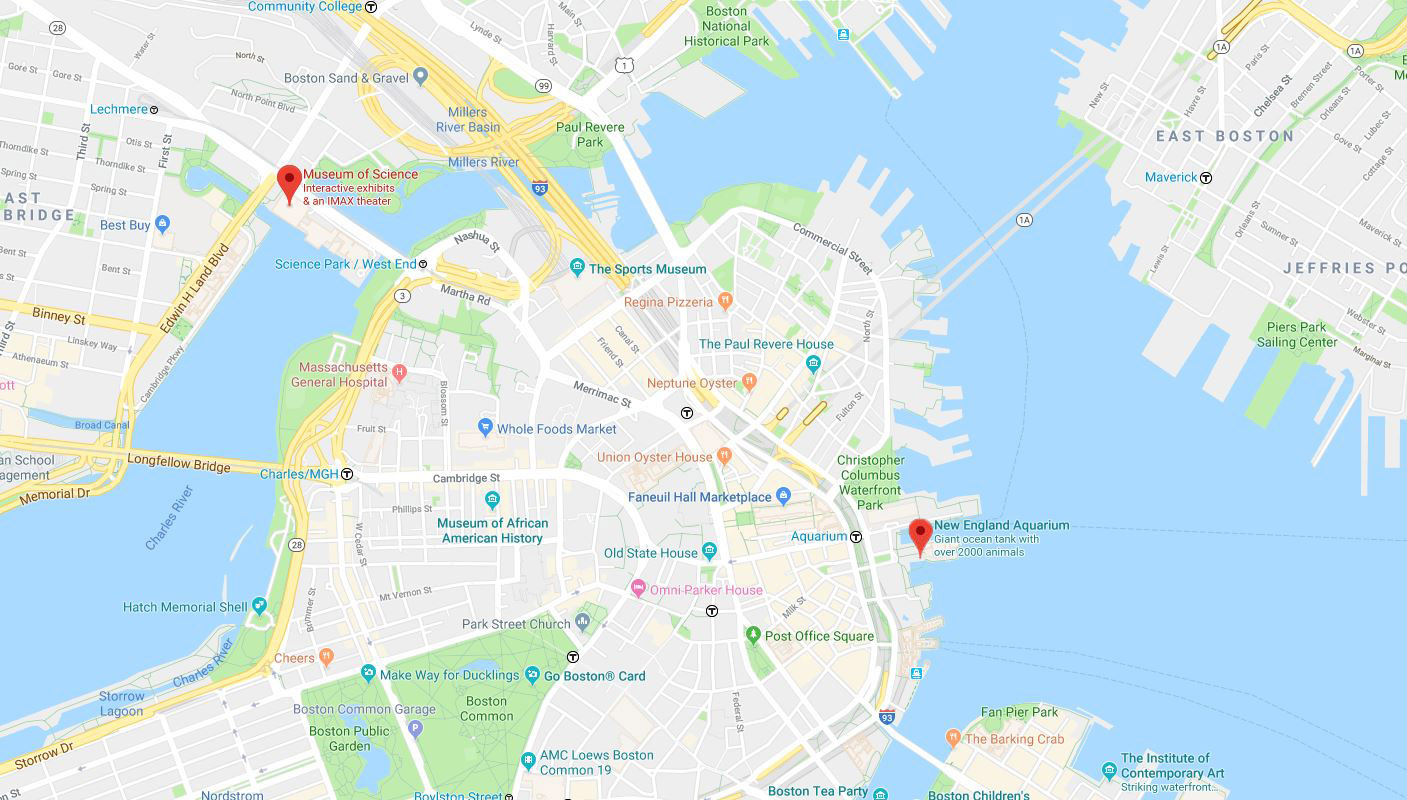 Sometimes when deciding whether to visit New England Aquarium or the Museum of Science, it really just comes down to the logistics of getting there.
New England Aquarium location
New England Aquarium is located right on the waterfront at Central Wharf, offering gorgeous views of Boston Harbor and beyond. Getting here is relatively easy. There are plenty of bus and T lines (Boston's subway system) that come right into the area as well as an abundance of parking garages for those who prefer to drive in. The best part is that it's only a 5-minute walk to Faneuil Hall and the North End, one of the most famous places to visit when in Boston. After you've watched the adorable penguins splash around at the aquarium, you can head over to Faneuil to shop at Quincy Market. Pro tip: save some time to have a meal in the North End nearby, known for its delicious Italian food and pastries.
Museum of Science location
The Museum of Science is located between the West End of Boston and Cambridge overlooking the Charles River. You can get here easily as well, with plenty of buses coming from inside and outside of Boston to the museum and its surrounding areas. You can also easily drive (there's a parking lot on site) or take a ride-share. Since it's sandwiched in between two great locations, you have quite a few options for post-museum activities. You can explore Cambridge and even journey up a bit further to the Harvard campus, or you can explore the riverfront on the Charles River Esplanade if it's a nice day.
Comparing the Exhibits
New England Aquarium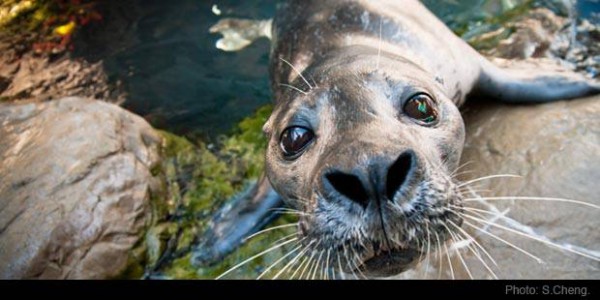 A visit to the New England Aquarium is a must for any animal lover. Thousands of animals call the place home, with more than 15 different species of aquatic creatures. What you'll see:
African penguins and Rockhopper penguins
Fur seals
Green sea turtles and Loggerhead sea turtles
Giant Pacific octopuses
Balloonfish
Coral reefs
Stingrays
and plenty more
Exhibits:
Giant Ocean Tank: this massive tank is home to more than 1,000 fishes and the famous 550-pound sea turtle, Myrtle. The 200,000-gallon tank is also home to an array of colorful fish and three other sea turtles - two Loggerheads and one Kemp's ridley.
Penguinology: featuring three different species of penguins, this exhibit is the central piece of the entire aquarium. As soon as you walk in, you'll see their giant habitat complete with caves, an underwater viewing section, and a spacious pool for them to flip about in.
Yawkey Coral Reef Center: this recently-renovated exhibit showcases an entire reef ecosystem. You'll spot garden eels, long-spined sea urchin, and various vibrant reef fish, but the best part is all the anemones and corals.
Amazon Rainforest: the Amazon has made its way to Boston. Six different tanks make up this overarching exhibit that'll have you feeling like you're on a jungle adventure. Watch for poison dart frogs, piranhas, anacondas, and more.
Edge of the Sea Touch Tanks: if you've ever wondered what a stingray feels like, now is your chance to find out (spoiler alert: it gets slimey). At the touch tanks, you can plunge your hands right into a pool of rays, sand sharks, and horseshoe crabs.
Gulf of Maine: learn more about what lives beyond Boston Harbor. The Gulf of Maine stretches all the way from Boston to Stellwagen Bank Marine Sanctuary and is full of dogfish sharks, lobsters, sea stars, cod, and much more.
Aside from the most popular above, the aquarium also features Science of Sharks, Atlantic Harbor Seals, Blue Planet Action Center, New Balance Foundation Marine Mammal Center, Olympic Coast, Seadragons, and Sea Jellies exhibits.
Museum of Science
At the Museum of Science, you'll get a taste of what it's like to be a real scientist - if only just for a day. Explore over 700 interactive exhibits that showcase all different forms of technology, discovery, and human life. What you'll see:
The inside of the human body
The world's largest air-insulated Van de Graaff generator
A 65-million-year-old fossil discovered in the Dakota Badlands in 2004
A virtual tour of Acadia National Park
A butterfly garden
A gallery of illusions
Exhibits:
Hall of Human Life: step inside the museum's new biology exhibit that takes you on a journey through the inside of the human body. With over 70 components detailing how the inside of our bodies work, you'll walk away with a new appreciation for your figure.
Theater of Electricity: look on as indoor lightning bolts are created by the world's largest Van de Graaff generator. See how lightning, conductors, insulators, and magnetism work together with electricity.
Triceratops Cliff: see a 65-million-year-old fossil of the triceratops. The one on display at the Museum of Science is one of only four nearly-complete triceratops models in the entire world.
Live Animal Center: get a behind-the-scenes peek at some of the museum's real animals, from badgers to porcupines. Watch on through the window as the animals interact and get taken care of.
Butterfly Garden (additional cost): no matter the season, a trip to the Butterfly Garden will have you feeling like you've been transported to the tropics. The warm temperatures and gorgeous flowers make for the perfect environment for these unique creatures. Watch as they flutter about and, if you're patient enough, wait for one to gently land on you.
A Bird's World: take a virtual tour of Acadia National Park and see every known species of bird living in New England.
Seeing is Deceiving: explore a gallery of paintings and photos that will leave you asking, "Am I seeing this right?". Each photo is an illusion that will test your mind.
Wicked Smart: Invented in the Hub: celebrate the innovations of Boston-based inventors and innovators. Learn about the most famous figures of the area.
In addition to these popular exhibits, you can also visit Bradford Washburn: The Man Behind the Lens, Catching the Wind, Conserve @ Home, Cosmic Light, Dinosaurs: Modeling the Mesozoic, Discovery Center, Energized!, Investiage!, Living on the Edge, Making Models, Mapping the World Around Us, Math Moves!, Mathematica, MSI: Then and Now, Nanotechnology, Natural Mysteries, New England Habitats, Science in the Park, The Colby Trophy Room, The Light House, Take a Closer Look, Transportation, and Weems Animal Sculptures exhibits.
Comparing the Sizes
No matter which one you choose, you'll definitely be doing a bit of walking from exhibit to exhibit.
New England Aquarium
Four floors of exhibits
Over 2,000 animals
11 different themed zones
Museum of Science
Three floors, three wings (Red, Green, and Blue)
30 different exhibitions
A butterfly garden and a live animal exhibit with up to 150 different animals
Tips for Visiting
New England Aquarium Tips:
On average, visitors spend about two hours exploring the entire attraction so make sure to budget your time for that!
Wear comfortable shoes and clothes, you'll be walking a lot between attractions
Bring a camera to capture photos of your favorite critters
If you're interested, leave time to catch an IMAX showing
Should you need a break, you can get a hand stamp upon entry that will allow you back in at any time for the rest of the day
If you are carrying luggage or large bags with you, the aquarium offers storage lockers and coat check
Save money on admission with the Go Boston Card, which also includes admission to over 40 other attractions in the Boston area for up to 55% savings vs. paying at the gate
Museum of Science Tips:
Because there's so much to see here, start with the larger and more interactive exhibits
Consult the museum map before starting your day so you can make sure that you hit everyone's must-sees
Keep in mind the scheduling of any shows or talks you want to see so you can be mindful of that as you go
If you'd like to visit the Butterfly Garden or catch a planetarium show, make sure to get tickets for that beforehand to ensure your timeslot
Consider eating at the Riverview Cafe within the museum to save time
Make sure to wear comfortable shoes and clothes, the museum is rather large and there are three different wings to explore
Upgrades & Interactive Experiences
In addition to the long list of general admission exhibits, both of these institutions offer additional experiences you can upgrade to. New England Aquarium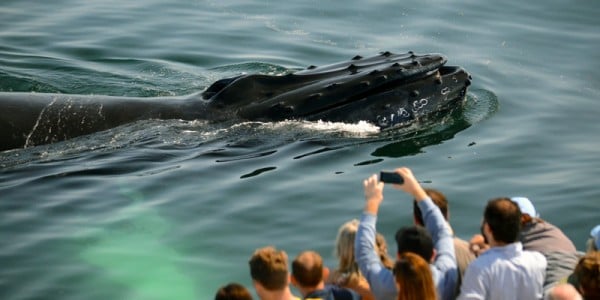 IMAX: while at the New England Aquarium, you can visit The Simons IMAX Theatre for a chance to experience the creatures of our beautiful planet in high-definition 3D. The aquarium constantly rotates their lineup with different films that focus on specific land and sea creatures. Choose from films like Oceans 3D: Our Blue Planet which follows dolphins, octopus, and whales into the depths of the ocean, or stick to land with Pandas 3D. IMAX tickets will need to be purchased separately, but you can receive a discount with your Go Boston Card.
Animal Encounters: there are several different types of animal encounters you can experience at the New England Aquarium. You can schedule a Meet & Greet with the Harbor Seals, Meet Myrtle the famous sea turtle, and go behind the scenes of select exhibits. All of these encounters need to be purchased separately and can be booked online through New England Aquarium's website.
Whale Watch: New England Aquarium also offers a Whale Watch Cruise that takes off right from the wharf. Hop aboard the ship and get a front-row seat to view one of the ocean's most fascinating creatures. The aquarium guarantees you'll see at least one whale (but usually more) popping up above the surface. If you're lucky, you might even see one breach. New England Aquarium Whale Watch tickets are sold separately but are included as a Premium Option with 3, 4, and 5-day Go Boston Cards.
Museum of Science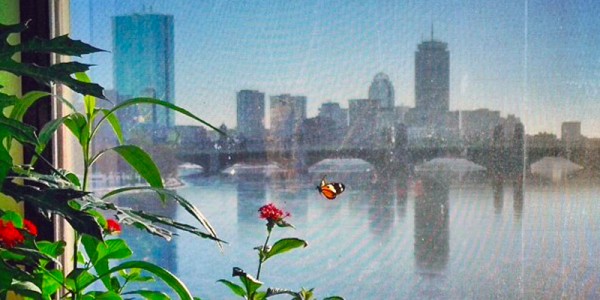 Charles Hayden Planetarium: this is the most technologically advanced planetarium in New England and showcases a variety of engaging shows that take you on a trip to outer space. These tickets must be purchased separately at the museum or on their website.
Mugar Omni Theater: catch a larger-than-life projection on a five-story IMAX screen and explore flora, fauna, and faraway places. These tickets must be purchased separately as an upgrade and can be purchased at the museum or on their website.
4D Theater: What's better than 3D? You'll find out if you decide to purchase a ticket to the show at the 4D theater. Enjoy a multi-sensory experience complete with rain, snow, wind, and more.
Butterfly Garden: for an additional cost (typically under $10), you can visit the Butterfly Garden with a pre-timed ticket. You can purchase this within the museum once you've arrived.
In Summary; the Biggest Differences between the New England Aquarium and the Museum of Science
The New England Aquarium and the Museum of Science are a bit different in terms of what you'll find there and each offer tons of unique interactive aquariums. Here are the main takeaways when making your decision. New England Aquarium: you'll find more animal-based exhibits here (although that may be quite obvious).  You'll see over 2,000 animals across four floors of exhibition space, including seals, penguins, sharks, and more. It's not as big as the Museum of Science, so if you're worried about time constraints this may be the better option. It is also located in a great area that's close to many other famous Boston landmarks, which makes it easy to get a ton of your must-see spots all in one shot. Museum of Science: you can easily spend the entire day here. With over 700 interactive exhibits, three wings, and three full floors of things to see and do, it will most definitely keep the kids busy. While there are two exhibits where you can see animals (Butterfly Garden and Living Animals), it will not be as extensive as the aquarium. Most exhibits focus on technological advancements, the human body, historical and anthropological finds, and other scientific innovations. There are a handful of exhibits you can't see anywhere else, like the Van de Graaff generator and the Triceratops fossils. While it is not as walkable to other attractions or landmarks, the Museum of Science is located right near Cambridge which is definitely worth exploring afterward.
Save on Admission (& Visit Both with Go Boston Card)
If you really don't want to choose, we don't blame you. Both of these institutions offer amazing experiences and exhibits that are a quintessential part of any Boston visit. The good news is that New England Aquarium and the Museum of Science are BOTH included with the Go Boston All Inclusive Pass, which totally solves any problem of having to choose between the two! You'll save up to 55% off combined admission to your choice of attractions, including Museum of Science, New England Aquarium, Skywalk Observatory, Museum of Fine Arts, Fenway Park Tours, and more.