Spending Thanksgiving in Boston? While we're sure you already have plans for the dinner itself, there's plenty to do the rest of the holiday weekend. Whether you're taking visitors around the city, or simply enjoying a staycation, there is something for everyone to enjoy. If you're researching some activities for Thanksgiving in Boston 2019, check out these suggestions for local activities and seasonal things to do in November. Read our list of attractions below, including...
Pilgrim Thanksgiving
New England Aquarium
Boston Trolley sightseeing tour
The Nutcracker Ballet
Holiday Decorations at the Faneuil Hall Marketplace
and more!
Save on Attraction Admission
Regular admission to a number of these Boston attractions is included on the Go Boston® pass. Choose as you go from dozens of top attractions and save up to 55% on combined admission vs. paying at the gate. See all available passes, attractions & prices. Please note, some of these special November events may be separately ticketed and not included on the Go Boston® pass.
Pilgrim Thanksgiving
Plimoth Plantation Thanksgiving Weekend
Get in the holiday spirit with a visit to Plimoth Plantation. It's a recreated seventeenth-century village that presents authentic Native American and early Colonial settlements. Engage with compelling actors as you explore real and reconstructed artifacts from the time period. And, in the Wampanoag Homesite, you'll get the opportunity to chat with Native people eager to share their history with you. Learn all about early relations between the Europeans and the Native Americans, and how the first Thanksgiving is said to have come about. There's no better place to celebrate this holiday than at such a historic venue! Before you go, be sure to check out our
guide for visiting Plimoth Plantation
!
Getting In: 
Plimoth Plantation tickets
are included with the Go Boston® pass.
Family-Friendly Museums
Throughout Boston Thanksgiving Weekend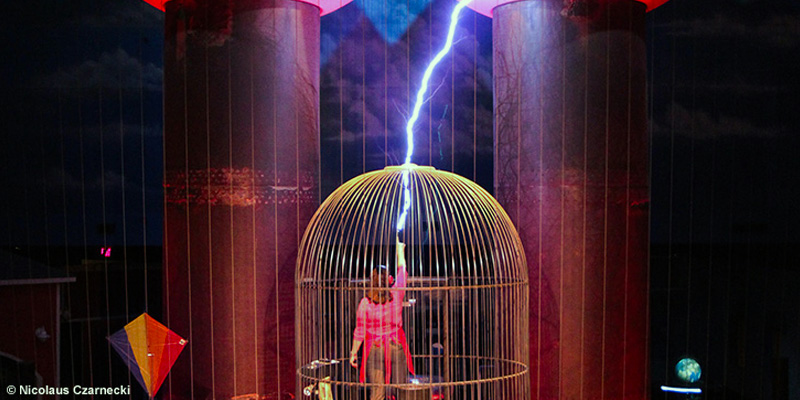 While most museums will be closed on Thanksgiving Day itself, there's no better way to entertain out-of-town visitors than with a trip to one of Boston's award-winning museums. Got a lot of kids in the family? Bring them down to the Boston Museum of Science for an immersive educational experience. Hosting art lovers? Spend an afternoon at the Boston Museum of Fine Arts. Experience magnificent collections of painting, craftwork, furniture, sculpture, and much more. The MFA, in particular, has popular special exhibits on display around the holidays, including the darling "Winnie the Pooh: Exploring a Classic." This exhibit features the artwork and artifacts from this beloved childhood character and his friends. Getting In: Boston Museum of Science tickets and Museum of Fine Arts tickets are both included with the Go Boston® pass.
Friday After Thanksgiving (F.A.T.)
MIT Museum November 29, 2019
https://www.youtube.com/watch?v=kG3fdg-Mq_k#action=share Join up with other smarty pants at MIT and create a massive chain reaction as participants contribute their individual inventions or contraptions to the larger picture. Marvel at how they all fit together and learn a ton about science and engineering along the way. It's a great activity for the kids! Getting In: MIT Museum tickets are included with the Go Boston® pass. Tickets for F.A.T. are sold separately and are available at the museum.
New England Aquarium
In search of more science this November? Then you'll want to visit the New England Aquarium to explore their popular new exhibit, "The Science of Sharks." Featuring sharks from around the world – mainly of the smaller variety – this exhibit highlights the unique features of different shark species. You'll get to see rare sharks hailing from halfway around the globe engage in distinctive behaviors, like watching a Halmahera walking shark "walk" across the reef with its fins. There's also a touch tank that allows you to actually interact with a few shark species. The kids will love it!
Getting In: 
New England Aquarium tickets
are included with the Go Boston pass.
Boston Sightseeing Trolley Tour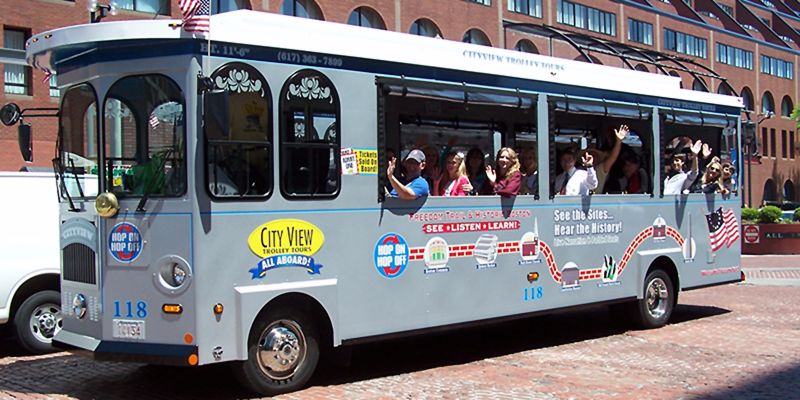 If you're looking for ways to entertain your out-of-town relatives, then a trolley tour sounds like a great option. Choose this hop-on hop-off tour to give you and your family the flexibility to explore nine stops in different exciting Boston neighborhoods. You can choose to stay on to learn something new about your own city and introduce your relatives to Boston. Or get off and explore when something interests your party. Getting In: Boston Trolley Tour tickets are included with the Go Boston pass.
The Nutcracker Ballet
The Boston Opera House November 29 - December 29, 2019
Attend a performance of the Christmastime classic,
The Nutcracker
. The Boston Ballet performs this perennial favorite at the Boston Opera House each year and the choreography is more enchanting and more beautiful with every season.
The Nutcracker's
opening performance marks the start of the holiday season for Bostonians, and it's a real treat for anyone who loves Tchaikovsky's masterpiece and its gorgeous pageantry and scenery. While this falls the weekend after Thanksgiving this year, it's still a great seasonal activity to enjoy with the whole family.
Getting In: 
Admission to
The Nutcracker
is separately ticketed and is not included with the Go Boston® pass. For more information and to purchase tickets, please visit the
ballet's website
.
Boston Bruins Hockey
TD Garden November 28, 2019
Are you or your family members big sports fans? Then you must catch a game at the world-famous TD Garden. This year, the Bruins are playing the Ottowa Senators on Thanksgiving day. It's bound to be a stellar matchup. Bruins games have been incredibly exciting this season so far, with promising young talent and accomplished veterans on the team – and some impressive wins. Look out for special holiday pricing. Getting In: Admission to Boston area sports events is not included with the Go Boston® pass. For more information and to purchase tickets, visit the website of your desired team.
Holiday Decorations at the Faneuil Hall Marketplace
Quincy Market & Faneuil Hall November & December
Stop by historic Quincy Market to get a taste of "Blink!". It's a stunning collection of festive decorations and Christmas lights that festoon the tree and pathways of the Faneuil Hall neighborhood. For many local folks, the lighting of the tree at Faneuil Hall marks the beginning of the holiday season. Lights will be up the week before Thanksgiving, but you might want to save your walk for after Thanksgiving dinner. You can use the opportunity to digest as you enjoy the lights.
Getting In:
Admission to Quincy Market is free.
Fall Foliage & Other Natural Beauties
Arnold Arboretum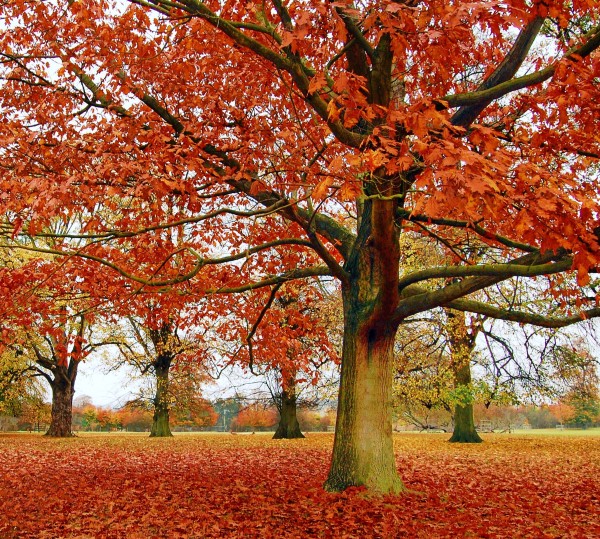 Head down to Jamaica Plain and stop by Harvard's Arnold Arboretum for the chance to see the beauties of nature in full fall swing. If you're waiting until around Thanksgiving, then the foliage is likely to be faded. But that just means you're in time to marvel at the evergreens! Be sure to stop by their Bonsai Pavilion for a fun, unique experience. They also offer a number of guided tours and activities. Check out their event calendar before you go to see what's on! Getting In: Admission to the Arnold Arboretum is free.
Remember to Save on Attraction Admission
However you decide to spend time this Thanksgiving weekend, we're sure you'll find something rewarding exciting to do. We listed just a few fun suggestions for things to do in November and Thanksgiving in Boston 2019. Of course, there are plenty of other activities to help fill your itinerary. Remember, many of these great options are included on the Go Boston® pass. You can save up to 55% on combined admission vs. paying at the gate. Please note, the November and Thanksgiving events taking place at some of these attractions may be separately ticketed and not included with the Go Boston® pass. Consider adding a few of these fun options to your November weekend itineraries.
Share your trip with us
Follow us on Facebook and Instagram, and share your adventure with us. Tag us at @GoCity and use #GoCityPass on your travel photos to keep us up to date with your vacation!